---
Pay off my student debt. Go to therapy. Improve my relationship with God. Travel outside of my comfort zone. Start a summer romance with Michael B. Jordan.
That's only a few items on the list of things that I need to do before marrying the love of my life (excluding finding him, of course) because I understand that I have to be a whole-ass person before becoming one with another whole-ass person under the eyes of God. A little more than a decade after proposing to her longtime boyfriend, Jim Jones, Chrissy Lampkin feels the same way.
"If marriage never happens... I don't feel a way..." 🤷💍 Chrissy doesn't think that marriage completes her relation… https://t.co/2zSBT6kfXa

— Love & Hip Hop (@Love & Hip Hop) 1580175534
Last December, Chrissy and Jim returned to Love And Hip Hop: New York after a 7-year hiatus, but a lot has changed for the couple since we last saw them on-screen. While she is still very much in love with her boo of more than 15 years, on a recent episode, Chrissy revealed that marriage is no longer a priority for her:

"From inception, people have always had something to say about our relationship. It's partly my fault because I proposed to you. After that proposal, we didn't get married because we weren't ready, and you've asked for marriage after that, and I wasn't ready. We're still together. We have a crazy bond. Nobody can tear it apart. We've been together, what, a million years? And if marriage never happens, I don't feel a way about it anymore because marriage doesn't complete us."
It's 2020, and Amanda Seales told y'all that not every woman has a desire to be a wife. Despite her feelings in the past, Chrissy feels the same way. In a recent clip posted by VH1, Chrissy watched her viral proposal video for the first time and shared more about why her perspective has changed. It was a word for single and married women alike:
"That was a lot. I felt the love. I felt the nerves. I saw his mother's behavior. Um, it as weird, and I'm not in that space anymore. But that's OK. I still love him. The love is still there."
"The importance of marriage--I think I've put on the back burner because I think people need to be whole as individuals before they come together for a union."
Although she's still in it for the long haul with her honeydip, she said marriage puts a number of stresses and added responsibilities on her relationship that she doesn't have time for: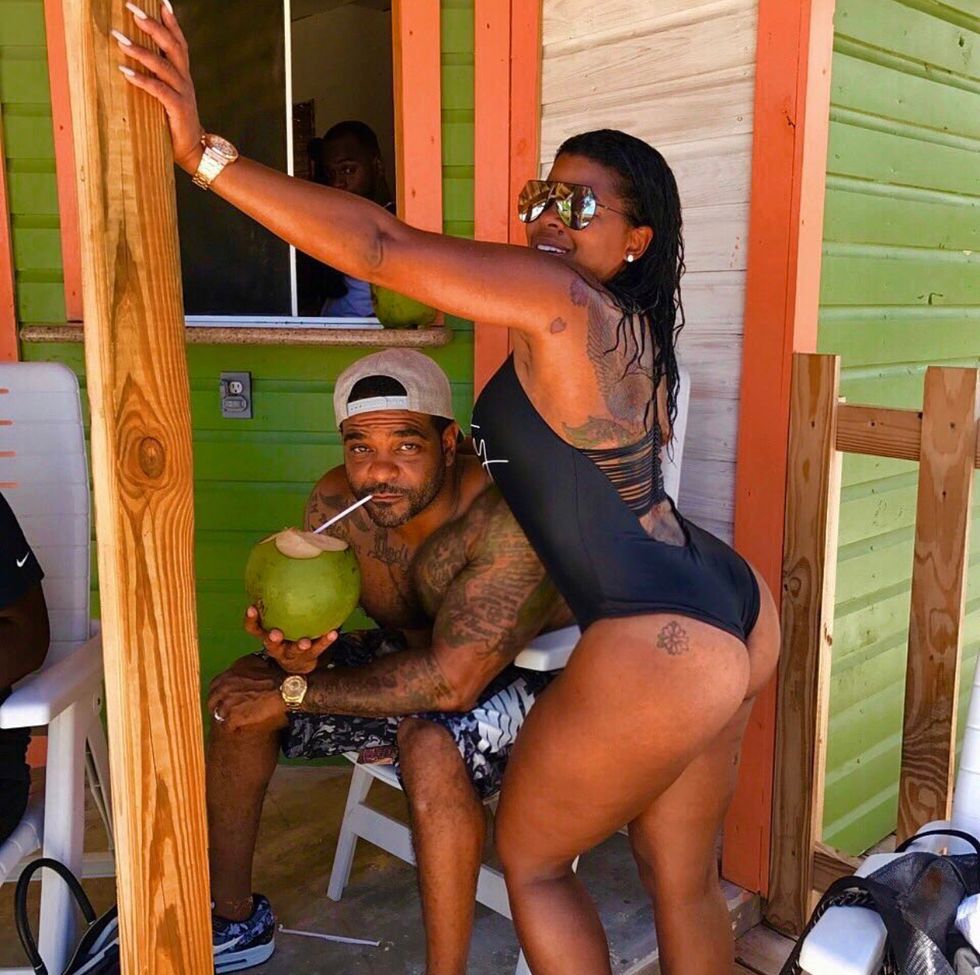 Instagram/@ChrissyLampkin
"I just think a marriage will put extra pressure, and I just don't want to put those types of demands on our relationship anymore. So right now, we're not on the same page about marriage, and that's OK. Sh-t, we ain't been on the same page about that ever."
The only thing constant in life is change, and this is especially true when it comes to planning the future. While Jim, who also has proposed to Chrissy in the past, insisted that he give his longtime partner the wedding she's always dreamed of, Chrissy said that now, her dreams have changed.
"I just want you to to know, I'm with you. If it ain't broke, don't fix it. I know people that get married and then divorced in a year. They get it annulled in six months. We're fine the way we are."
Featured image by Tommaso Boddi/Getty Images for Roc Nation