What if I told you, "Black people get sunburned too?" On the surface, the statement could come off as offensively obvious or even controversial depending on which end of the belief spectrum you stand on. Among the plethora of misconceptions surrounding melanated skin, the latter comes as one of the greatest fallacies to combat since much of the conversation surrounding it has been, quite literally, black and white.
---
For decades, sunscreen products have been reserved for people with lighter and less melanated skin. Although it's true that folks of darker complexions benefit from the built-in shield of melanin that protects them against the sun's damaging UV rays, this notion subsequently created the myth that Black people don't need sunscreen at all; which isn't the case. As education around skincare and skin health in our community widens, one simple, yet profound truth has become clear: the sun doesn't discriminate.

Thankfully, there is one entrepreneur on the mission to bring light to the importance of sun protection for people of color, proving that even though our melanin glows as if it's magic, you better believe that it needs protection.
My Skin Is Black
For Shontay Lundy, founder of Black Girl Sunscreen, early knowledge of sun protection came in the form of self-education and personal experience. Growing up, Shontay became aware that her deeply-hued complexion was in need of a shield from the sun's harmful UV rays as well as harsh, verbal assaults. "I wouldn't say I had complexion issues… or maybe I did… but I had a phobia of getting darker," she revealed to xoNecole. "When I was growing up, Black wasn't necessarily beautiful. I was called 'Blackie' and I wanted to maintain the color that I was."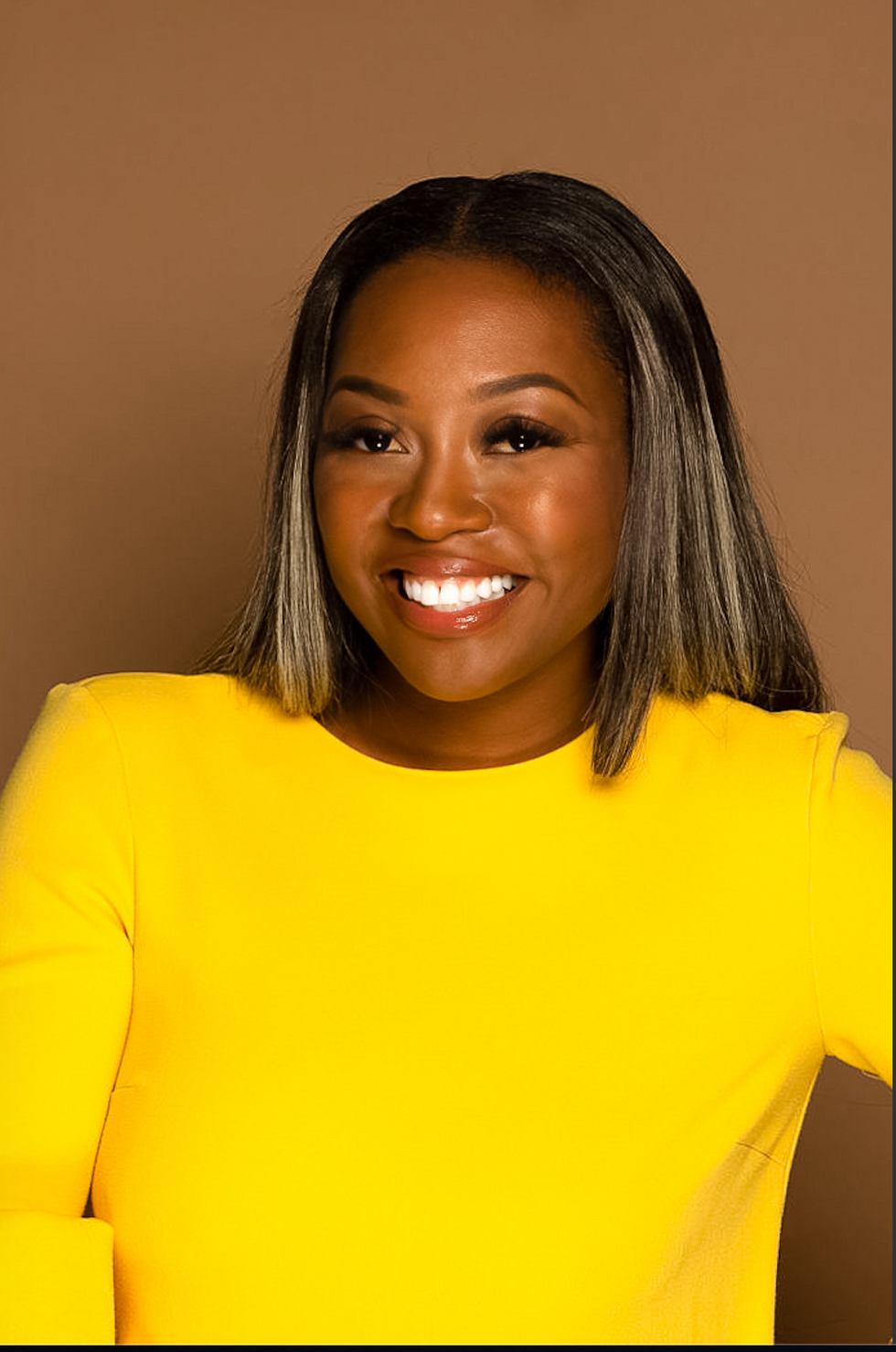 Courtesy of Shontay Lundy
"When I was growing up, Black wasn't necessarily beautiful. I was called 'Blackie' and I wanted to maintain the color that I was."
Since empowering colloquialisms like "Black Girl Magic" weren't around for her to access in her time of need, the best way for Shontay to persevere her skin and self-esteem was to either opt-out of outdoor events and activities like pool parties and beach trips, or invest in the only sun protection she could access, "I would be the girl who would pay $25 for the pricey umbrella just so I wouldn't get darker or sunburned."
This journey stressed the importance of self-love and acceptance while acting as the catalyst that motivated her to seek out information around skin protection for women who represented her story and resembled her identity. "I felt like general market sunscreen products never included Black people in their ads; you never saw Black people frolicking on the beach, basking in the sun, or on vacation," Shontay shared with xoNecole. In the case of representation, it became glaringly clear just how difficult it can be to know what you need if you've never seen it before; so she went looking for it.
Shontay's initial discovery phase for sunscreen fell short of her expectations. After googling phrases like, "sunscreen for Black girls", she soon found that no one was speaking to Black girls directly about protecting their skin and it became profoundly evident that there was a gaping hole in the market that needed to be filled. As Shontay puts it, "I recognized that women of color needed something that was dedicated to them and spoke to them. I said to myself, this is clearly a problem, what can I do about it?"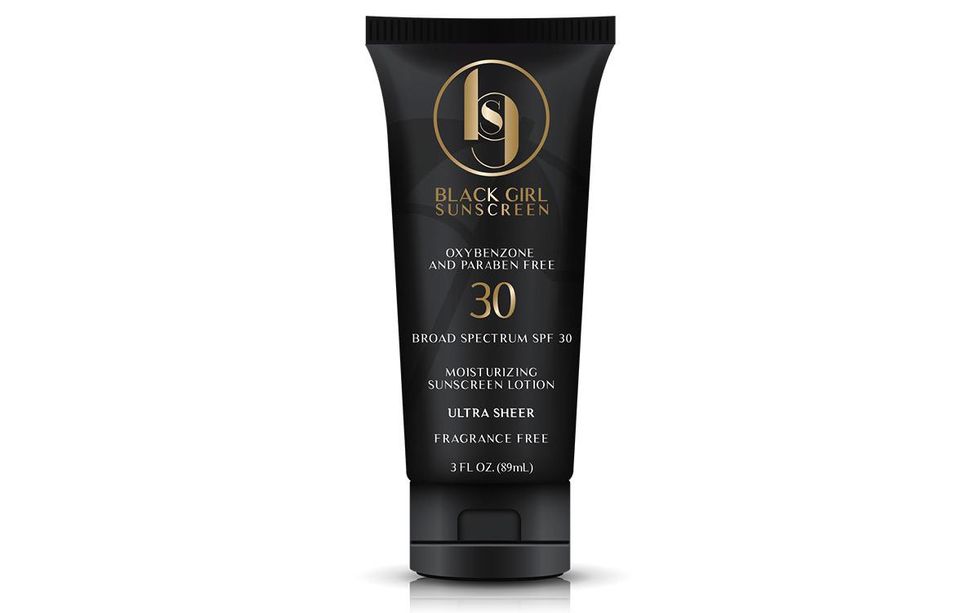 Courtesy of Shontay Lundy
"I recognized that women of color needed something that was dedicated to them and spoke to them. I said to myself, this is clearly a problem, what can I do about it?"
For Us By Us
The beginning stages of her journey into entrepreneurship would come with their own set of challenges. In the earliest stages of Black Girl Sunscreen, Shontay was fresh out of a corporate career, with no formal beauty or skincare experience under her belt. Coupled with industry gatekeepers and investors who were reluctant to believe that Black people needed sunscreen, let alone would actually pay for the product, demystifying these mindsets was half the battle. Shontay understood that she had to work twice as hard to convince investors and her community that sunscreen was for more than sun-related activity or travel and holiday and that Black people could participate in the product too. "Our mission is to start the conversation and continue to educate Black and brown women on sun safety. Not everyone is open to changing their behaviors as far as incorporating something new into their skincare regimen."
Shontay believed in her customer because she was her own customer. "I'm coming from a place where I know why women of color aren't wearing sunscreen," Shontay shares. And what were those reasons? Traditional sunscreens tend to oxidize on the skin, thus resulting in a ghostly, white cast, which can be unflattering on Black and brown skin. That, paired with the fact that Black people have been disproportionately excluded from the research and information surrounding sun protection, Black Girl Sunscreen would undertake the task of providing a solution to an underserved market through community and connection by empowering Black women to take agency over their skin health.
Through a series of strategic social media marketing campaigns and the all-powerful force of word of mouth, the Black Girl Sunscreen brand began to spread online like wildfire. Since its launch in 2016, the fragrance-free, cruelty-free, SPF 30 moisturizing sunscreen has become a cult skincare staple. With natural ingredients like avocado, jojoba, aloe, cocoa butter, and carrot juice, it truly lives up to its name and is certified 'Black Girl Friendly,' and most importantly: no white residue!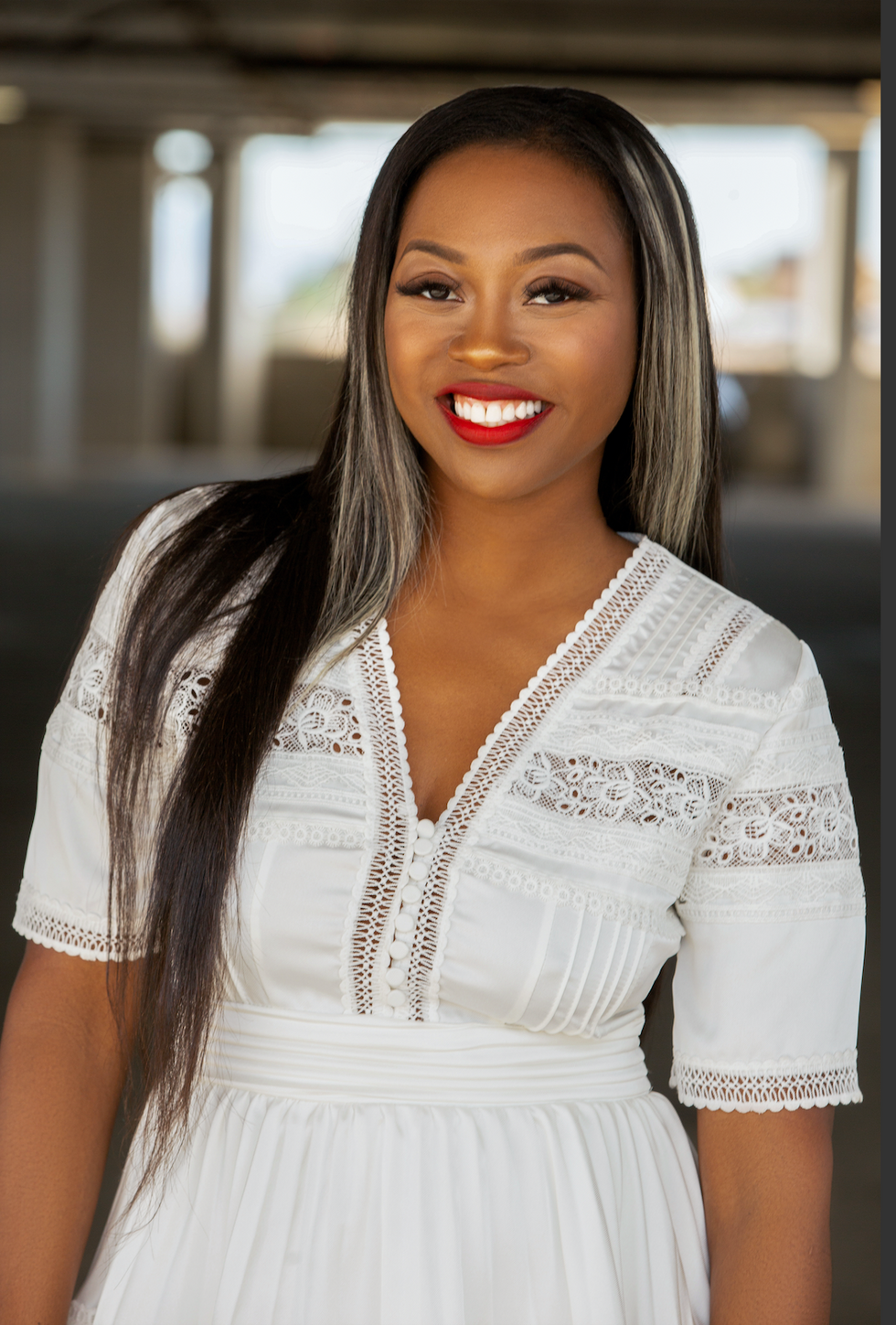 Courtesy of Shontay Lundy
Black Girl Magic, Y'all Can't Stand It
In May, the brand secured a $1 million dollar investment from a private female funding source. This milestone speaks to the power that ignites when women are fully supported and substantially funded and sets an example for what is possible for Black women entrepreneurs that are sure to follow in Shontay's footsteps, "It's a great time to be a Black woman. I love seeing women win, I know we've carried strength all of our lives. I've always been taught to be confident and to be strong. I think it's amazing that Black women are breaking barriers in so many different fields and industries."
Today, Black Girl Sunscreen is the only indie black-owned brand carried full-time in Target's sun care section; an achievement that Shontay doesn't take lightly, "When we initially started with Black Girl Sunscreen, Black beauty brands didn't take up a whole aisle; they only had a section, and you had limited options. When Black Girl Sunscreen was created, I said, 'We are entering an industry, not just a section.' We worked really hard for this, and I firmly believe that you get what you work for."
For those beginning in entrepreneurship, entering a niche market with such a distinct target audience may seem like a risky leap of faith, but Shontay's journey proves that the greatest risks can produce profound results. It serves as one of its kind for dark complexions, ethnic skin, and people of color. She trusted her vision and the value that Black Girl Sunscreen would provide to her community, all while cultivating a new mindset and boosting awareness around Black and brown people wearing sunscreen; for us and by us.
For more on Shontay Lundy follow her Instagram @shontay_lundy, and to purchase your very own sunscreen, click here.
Featured image courtesy of Shontay Lundy
Originally published on January 18, 2021