---
We've all been loving the extra love, attention, and support black culture has been getting lately. Who can be mad at more focus put on supporting racial equality, black inclusion, and black business? Some of us have been on the support train and are OGs at carrying that torch while others are just now pulling up a seat at the diversity table. Nevertheless, the ugly faces of police brutality and racism have sparked a movement where people of color are being applauded, loved on, and appreciated. Our voices, perspectives, businesses and brands are being amplified. (It's about time, don't you think?)
With the huge focus on racial injustice and black culture right now, we're all yearning for more and more black boy and girl joy, and doll-maker Yelitsa Jean-Charles, founder of Healthy Roots Dolls, has dropped more than her contribution in the bucket with Zoe, a doll she hopes will continue to inspire little girls to love themselves.
"The country is hurting and healing, and people are having really important conversations around race, representation, and what equity looks like," the 26-year-old entrepreneur told xoNecole in an exclusive interview. "As a black business owner, that means a lot of people are passing the mic and [talking about us] because they recognize how important it is to support not only black businesses but businesses that are doing the work in terms of creating moments to talk about identity and changing the narrative for the future."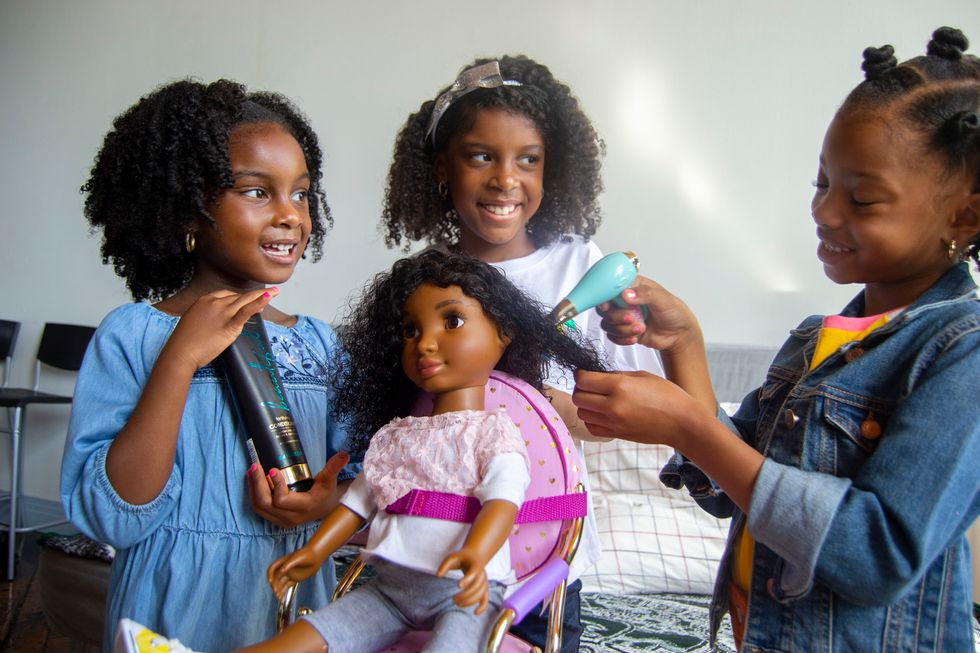 Courtesy of Yelitsa Jean-Charles
It's been proven that our early interaction with dolls can have major effects on our self-perception, self-esteem, as well as our communications and socializing skills, and though we've come a long way in terms of brown dolls in rotation, there's always room for improvement in representing today's diversity. Jean-Charles had her own experience as a little girl who wanted dolls that looked more like her. She had to the opportunity to find a creative outlet in college for a project where she reimagined the popular folklore character Rapunzel as a brown girl with kinky curly hair.

"My classmates said, 'This looks so much like a doll.' I took the idea to Facebook and realized a lot of people have these experiences where we didn't have dolls that looked like us growing up," Jean-Charles recalled. "True, they had brown skin, but you have to do so much more than paint [a doll] brown to connect with children. Creating a doll with hair that children could wash and style to learn how to love themselves was the next step for us so we created Zoe."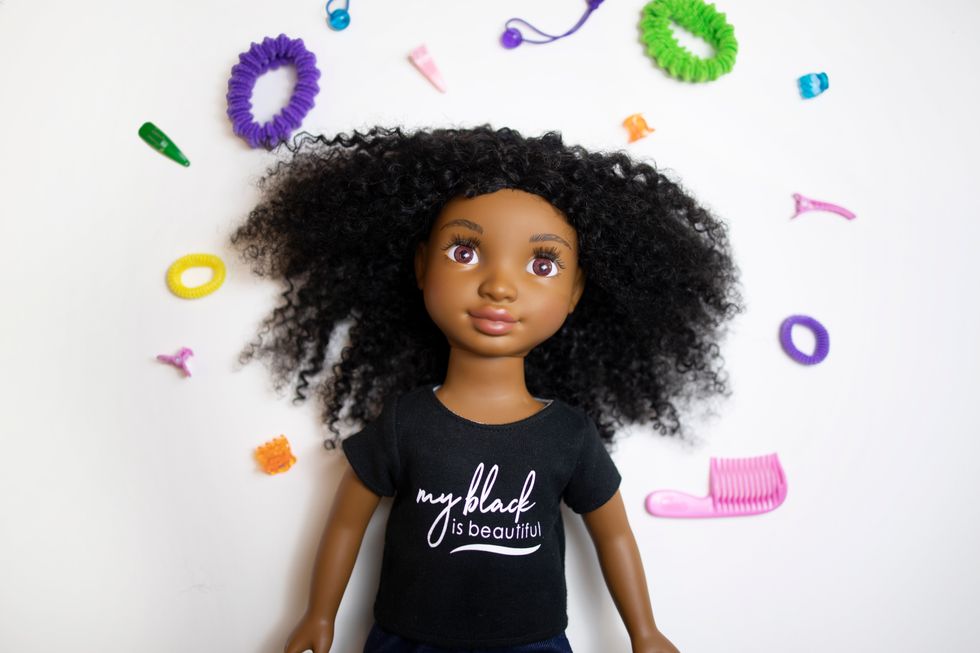 Courtesy of Yelitsa Jean-Charles
"I had that conversation on social, realized there was a problem, and the next natural step was to do some research to find the solution. I applied for the Brown University Social Innovation Fellowship. I presented the problem and [expressed that] my doll was the solution to the fact that kids don't have products that represent them. They gave me $4,000 to work on the company that summer, which was enough capital to support ourselves---the small team we had---in addition to doing some guerilla marketing to find out whether there was a need for this product. Can we get people to buy it?"

Jean-Charles would then be accepted into an accelerator program where she and her team developed a Kickstarter campaign and attracted $50,000 in pre-sales for the first version of Zoe. They've since relaunched the doll, partnered with My Black Is Beautiful for a product line that children can use on both their hair and Zoe's, and the demand has grown even more from there.
As campaigns were sparked online to promote black-owned brands and businesses, Jean-Charles found herself right in the middle of it with a recent tweet about Zoe that went viral. It was retweeted more than 135,000 times and got more than 1 million likes.
"We've been building an audience for the past five years, so Healthy Roots Dolls isn't an overnight success, but now if you didn't know us, now you know!" she said with a laugh. "We had already sold out the week before the tweet went viral, and I had just worked with the team to transition the website for pre-orders. I wasn't sure if I wanted to do it or not, but I'm so glad I did not close the website before the tweet went up. Our Instagram following doubled, my own personal Instagram following tripled, the company's following tripled as well, and now we have thousands of new [supporters]."
The Founder: The Product: https://t.co/o5SNHB368q

— Yelitsa Jean-Charles (@Yelitsa Jean-Charles) 1591453936
Jean-Charles said she and her team have been discussing strategy for keeping up with the high demand, preparing for the upcoming winter holiday season, and remaining close to her customers---old and new.
"I think this was ideal timing so that we could properly prepare for the demand we can expect based on the popularity of our product. It's a great way for us to measure the impact and measure demand and show people, 'Hey, this is not just niche.' Our dolls are for children who love dolls. It's all about giving children options, and by doing that you're helping unpack the issues that we have in our culture and in our society about race and identity by exposing them the people they will interact with in the world. Healthy Roots is in a position, ideally, [to offer] products that can do that. That makes me happy because I know the long-term impact we will have in making sure that everyone is treated equally and fairly and everyone is loved."
For more of Yelitsa, follow her on Instagram.
Featured image courtesy of Yelitsa Jean-Charles