---
I'll be the first to admit that my relationship with penetrative sex changed when I tapped into mindfulness. Although I didn't have the language for what it was at the time, now I can see the way my mind and body opened up when I stopped thinking and started flowing. When I stopped racing to a foreseeable end and instead reveled in being fully present. My connection intensified, so did the passion, and so did my experience with previously nonexistent vaginal orgasms. It was transformative to say the least.
Nowadays, I have the language for what that state of being is. The act of being present, fully aware of the moment, giving unwavering and undivided attention. Every sensation takes center stage and the emphasis on senses intensifies how I experience touch, taste, and of course feeling filled. That word is mindful; and to apply it to sex, well, you get mindful sex.
And what makes mind-full sex different from mind-less sex?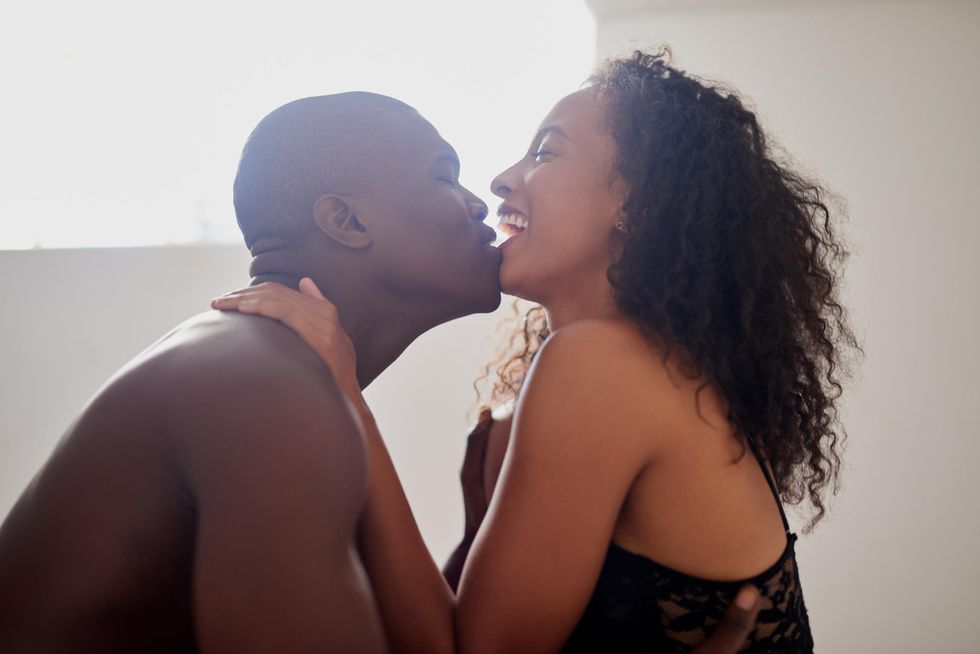 Adene Sanchez/Getty Images
What is Mindful Sex?
In a conversation with sex therapist Dr. Donna, LICSW, M.ED, founder and lead therapist at AnnodRight, she explained, "You wouldn't be having sex with your to-do list on your mind. You would be engaged in the moment with what is happening and not on other things like dishes, work, or if your fro still looks good while you're having sex. What truly makes the difference is being in the moment intentionally."
Intention. When I think back to times in my life where the sex I was having was very mind-less, it usually had everything to do with where I was physically and mentally weren't in alignment. I was in my head about feeling pressured to orgasm, I was in my head about not feeling confident in my body, I was thinking of what he could be thinking. I was everywhere and nowhere all at once.
If You Have a Hard Time Connecting Sexually with Your Partner...
For those of us who have or have had difficult times feeling connected during sex overall, what we fail to realize is how much mental blockages interrupt our connection to the moment and our ability to surrender to pleasure in a way that helps us reach ecstasy. Mindful sex can be a solution to that.
Dr. Donna advised that if you are experiencing mental blocks that stop you from connecting during sex to take a moment to get to the root of the disconnect. "What is usually going on for you where you don't feel connected? Is it only in the boudoir with your partner, or is that disconnect in other places?" she recommended. "Take some time to figure out those pieces FIRST, then come back to how you can be present in the bedroom. Some of the disconnect can be the [sex] position."
"For this, I suggest front-facing positions where you can look at each other. Practicing some mindfulness on your own can also help you to be better practiced when you get into the sexual situation you want."
Our article on intimate sex positions is a great place to start.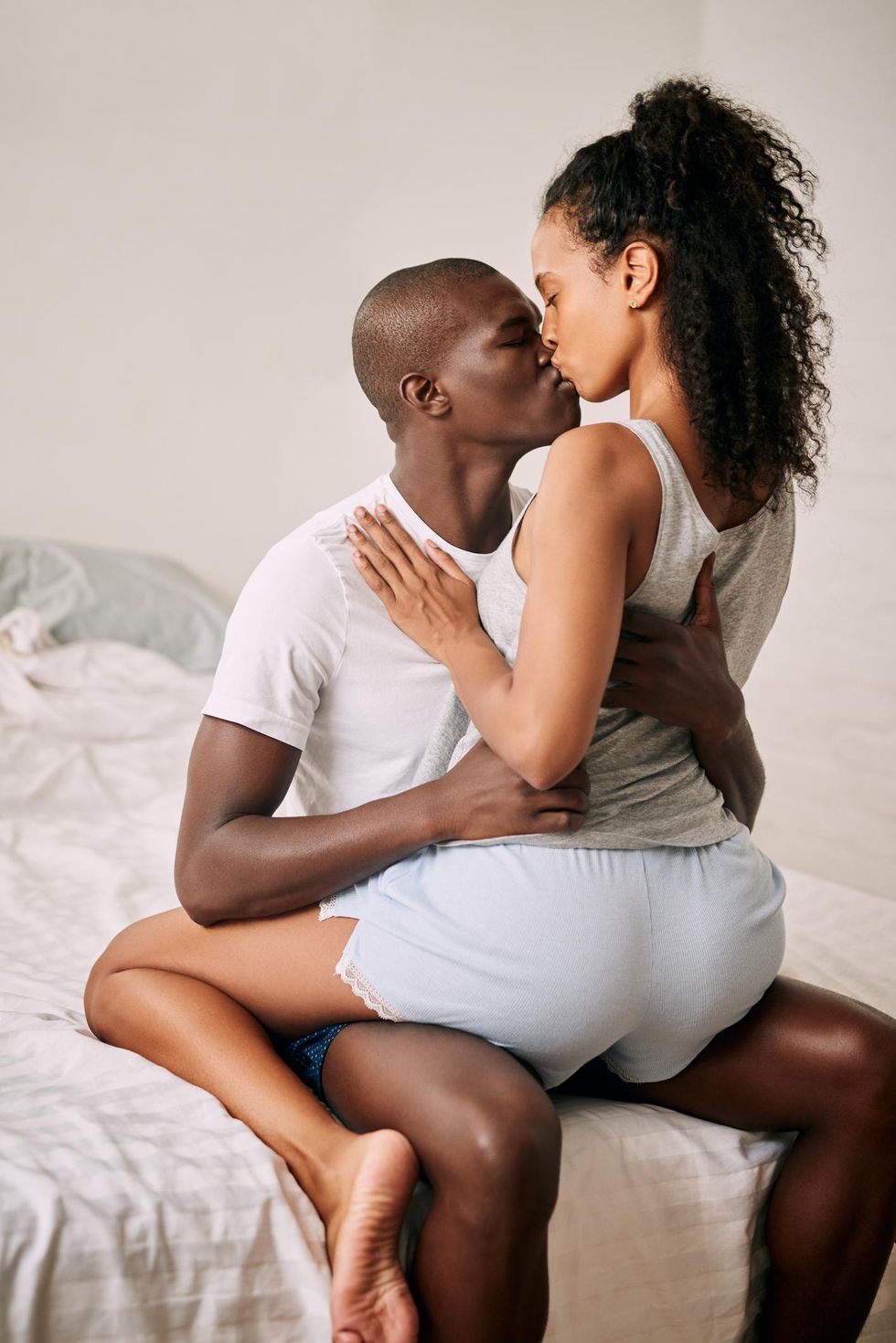 Adene Sanchez/Getty Images
3 Ways to be More in the Moment During Sex
Mindful sex is a beautiful way to deepen and intensify the sex you have with your partner. In order to practice being more present and in the moment during sex, Dr. Donna shared the following ways:
1. Remove all distractions. Including music.
"Turn off the TV, unexpected sounds and flashes can take you out of the moment. Also, until you have mastered it, turn off the music. Let the rhythm between the two of you be the true focal point here."
2. Plan the sex.
"Sounds so unsexy, but hear me out. Planning a time and space for sexy time can help to build up anticipation, on the one hand, and means that you can better plan for a distraction-free environment. You can make sure to schedule all the obligatory adulting activities before it, so that you can more easily give yourself over to your sexual desires."
3. Talk about your connection issue.
"If you find that you are consistently distracted in sex, talk about it with your partner. There is no use in keeping that secret. When we talk about what is on our minds or the feelings we have been harboring, we give them an outlet, which means they take up less space in our minds. Having the conversation can also mean that between the two of you, you can come up with some solutions."
Featured image by Adene Sanchez/Getty Images