It's officially been a year and six months since I made the move to Mexico City full-time. And while Mexico is home to rich culture, prideful people, and breathtaking beaches, I've come to grow an even deeper love and appreciation for the place I now call my home away from home. Domestic travel will do that for you and has only helped to increase my affinity for all things Mexico. Forbes recently dropped their list of the top five travel destinations of 2023, and coming in the third position nestled right under St. Kitts and just above Japan was Mexico.
---
After seeing so many travelers on my timeline and my FYP respectively posted up on various beaches, I had no doubts that Mexico's tourism boom would continue in the year ahead. But what if you want to visit Mexico, and also want to travel a bit 'off the beaten path' in comparison to touristy (but still beautiful af) places like Cancun and Tulum? That's where we come in with this list of places in Mexico to add to your radar in 2023.
It's not an exhaustive list by any means, but it is one based on my own travels as an expat living abroad in Mexico. Keep reading for even more beauty this diverse country has to offer.
San Miguel de Allende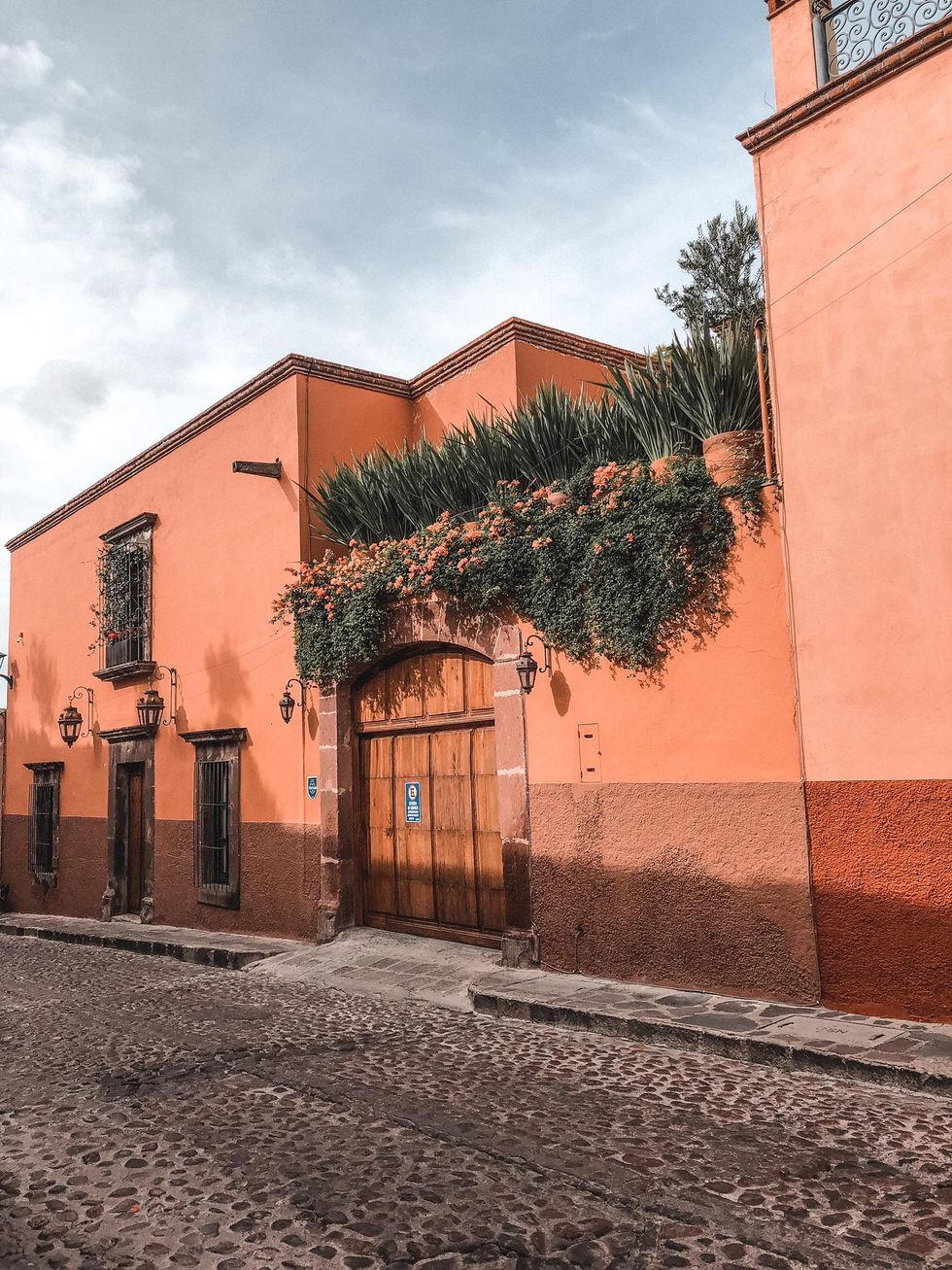 Courtesy of Sheriden Chanel
The cobblestone streets and Spanish architecture are just some of the awe-inspiring beauty San Miguel de Allende has to offer. Perhaps most known for the Parroquia de San Miguel Arcángel located at the city's center, San Miguel de Allende is a colonial-era small town that has also become synonymous with wellness. One of my favorite things about living in Mexico is how modern often mixes with history in the look and feel of pueblos and cities alike. San Miguel captures the essence of that juxtaposition so beautifully and you feel instantly transported into a storybook town of yesteryear.
The many pastel-colored buildings are only part of San Miguel's charm, as my time there was spent lavishing in massages at Essential Massage & Watsu, hiking in Charco del Ingenio, sound baths, enjoying bites at the local restaurantes, and visiting Viñedo Dos Buhos, a certified organic winery nestled not too far away from the town's center.
Tepoztlán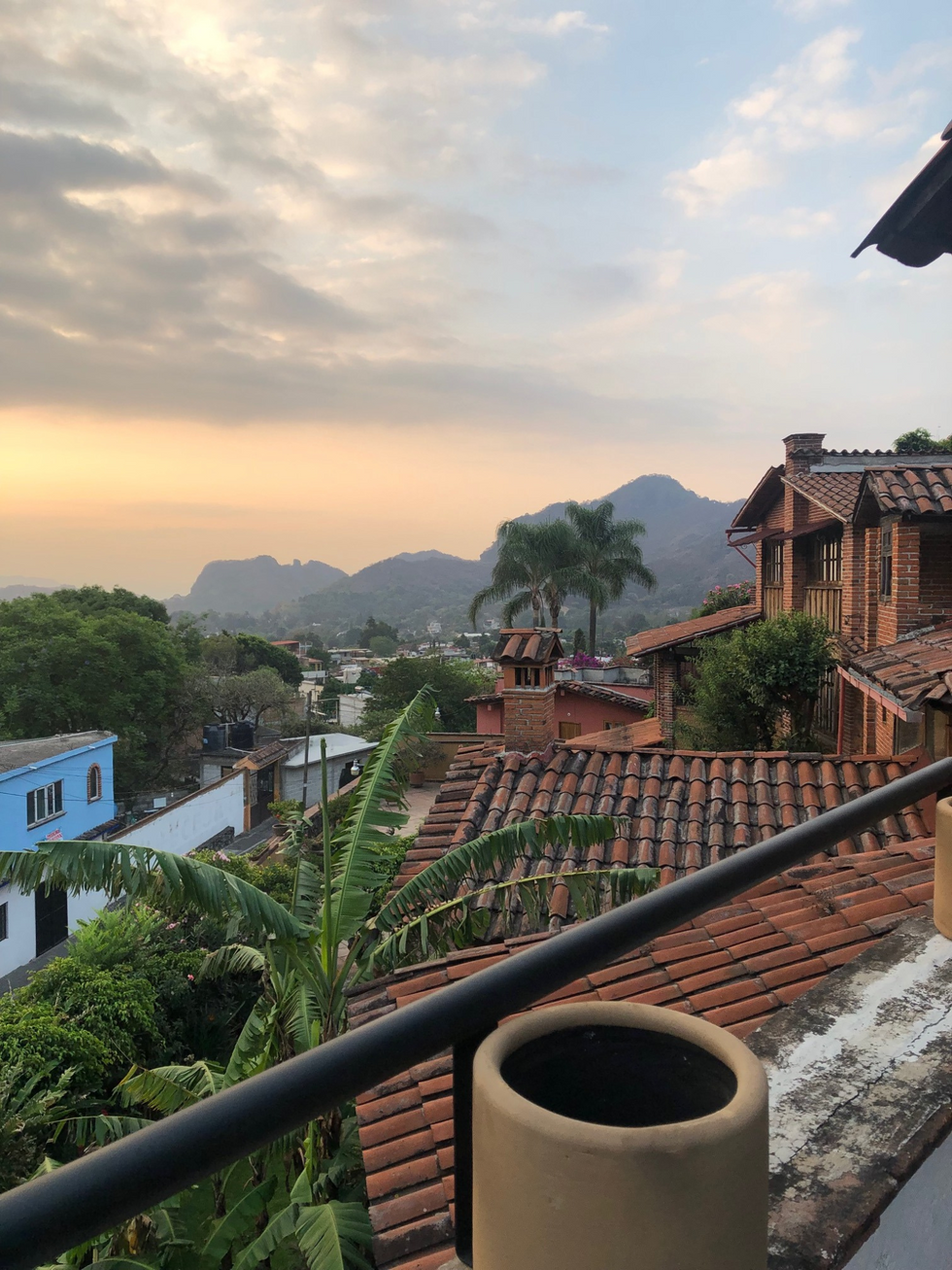 Courtesy of Sheriden Chanel
​Whenever I want to take a quick trip from my life in the city and want to feel closer to nature, Tepoztlán is there. Located less than two hours south of Mexico City is the magic town of Tepoztlán in the state of Morelos. The pueblo also has the reputation of being the birthplace of the Aztec god, Quetzalcoatl. I love being able to rent a casita in the town's center or one up in the mountains where I can access some of the hiking trails there, as well as the deer sanctuary. If you're feeling lucky, you can also climb the infamous El Tepozteco. It is steep but worth the view at least once. It really depends on the vibe you're looking for.
As a town, Tepoztlán is heralded for the wellness experiences it has to offer. Stop by the town center for a deep tissue massage that rivals any four- or five-star hotel. And speaking of hotels, there are quite of a few that have an emphasis on mind, body, and spirit rejuvenation. Visit the urban retreat of Casa de la Vida to reset with the help of packages like Elixir of Life and Detox and Rejuvenate. Hotel Boutique Casa Isabella and Nican Mo Calli are a couple of other accommodation options that are also holistic-centered.
Val'Quirico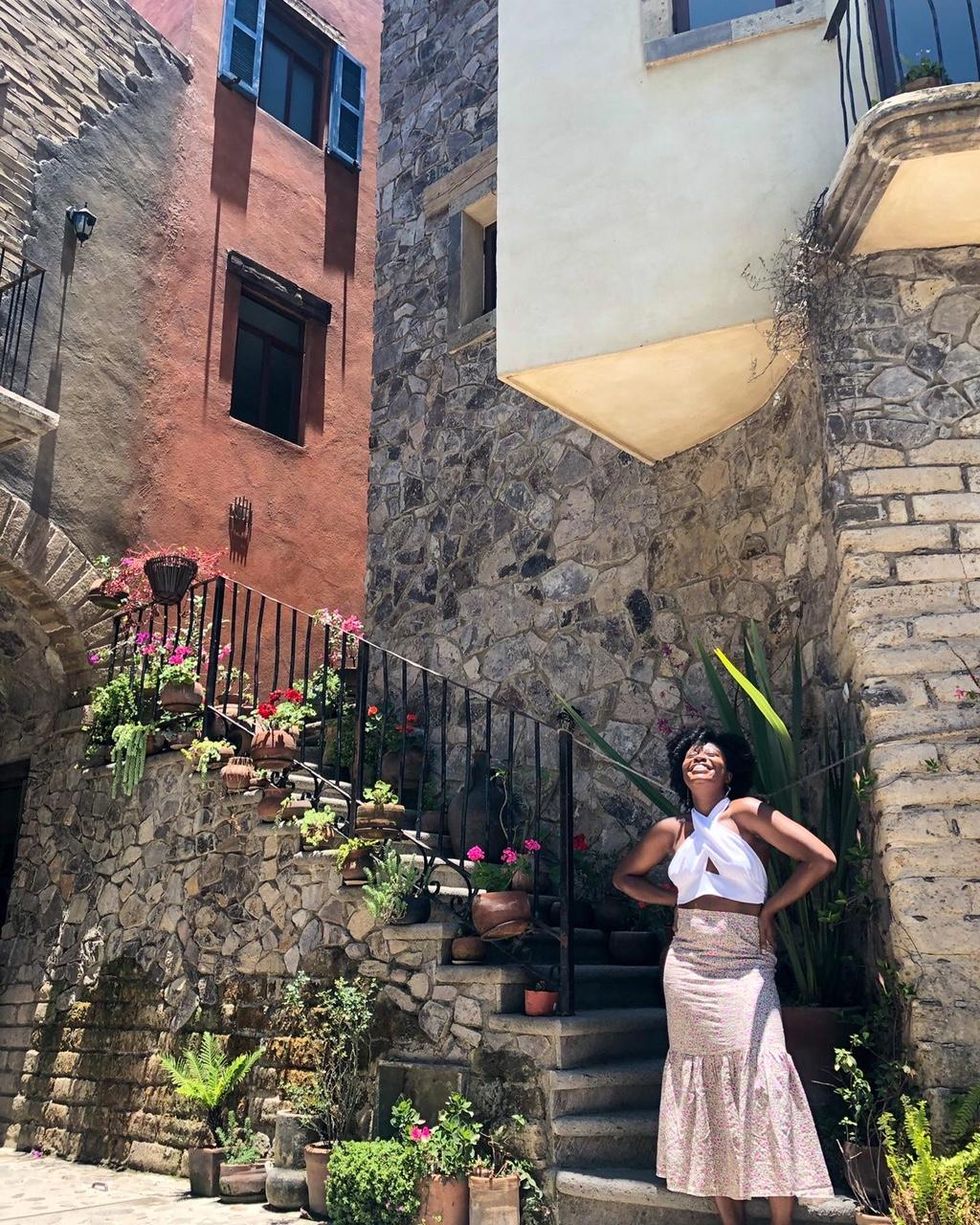 Courtesy of Sheriden Chanel
Speaking of Mexico City day trips, Val'Quirico is another beautiful place the country has to offer. Although, not quite. The housing community also has the unique feature of being fictional. So while you can visit it, it's technically not a town at all. Inspired by Tuscany, a visit there will have you feeling like you're walking the streets of Italy without ever leaving Mexico. Val'Quirico has many restaurants, cafes, and even live music, but also plenty of attention to detail which makes for a lot of photo-opp moments. You can choose to lodge there for the night (or multiple nights) or just visit during the day as a quick day trip while you're in Mexico City.
Ixtapa Zihuatanejo
By far, my favorite beach in Mexico is located in Ixtapa Zihuatanejo. It's one of those places that doesn't feel too touristy yet so I hesitate to add it to this list but we don't gatekeep around here so here I am, gifting keys to the paradise vacation kingdom. Ixtapa Zihuatanejo is located in the state of Guerrero and is a resort town located on the Pacific Coast. Surrounding the picturesque El Palmar Beach is an array of hotels, restaurants, and bars.
Although we stayed mostly on the private beach at Las Brisas Ixtapa when soaking up the sun rays and sipping on cocktails, the public beach is also a sight for sore eyes and definitely worth a visit whenever you feel like taking a break from your respective resort. I've seen some of the prettiest sunsets in Mexico, but being in Ixtapa Zihuatanejo just hits different.
Cabo San Lucas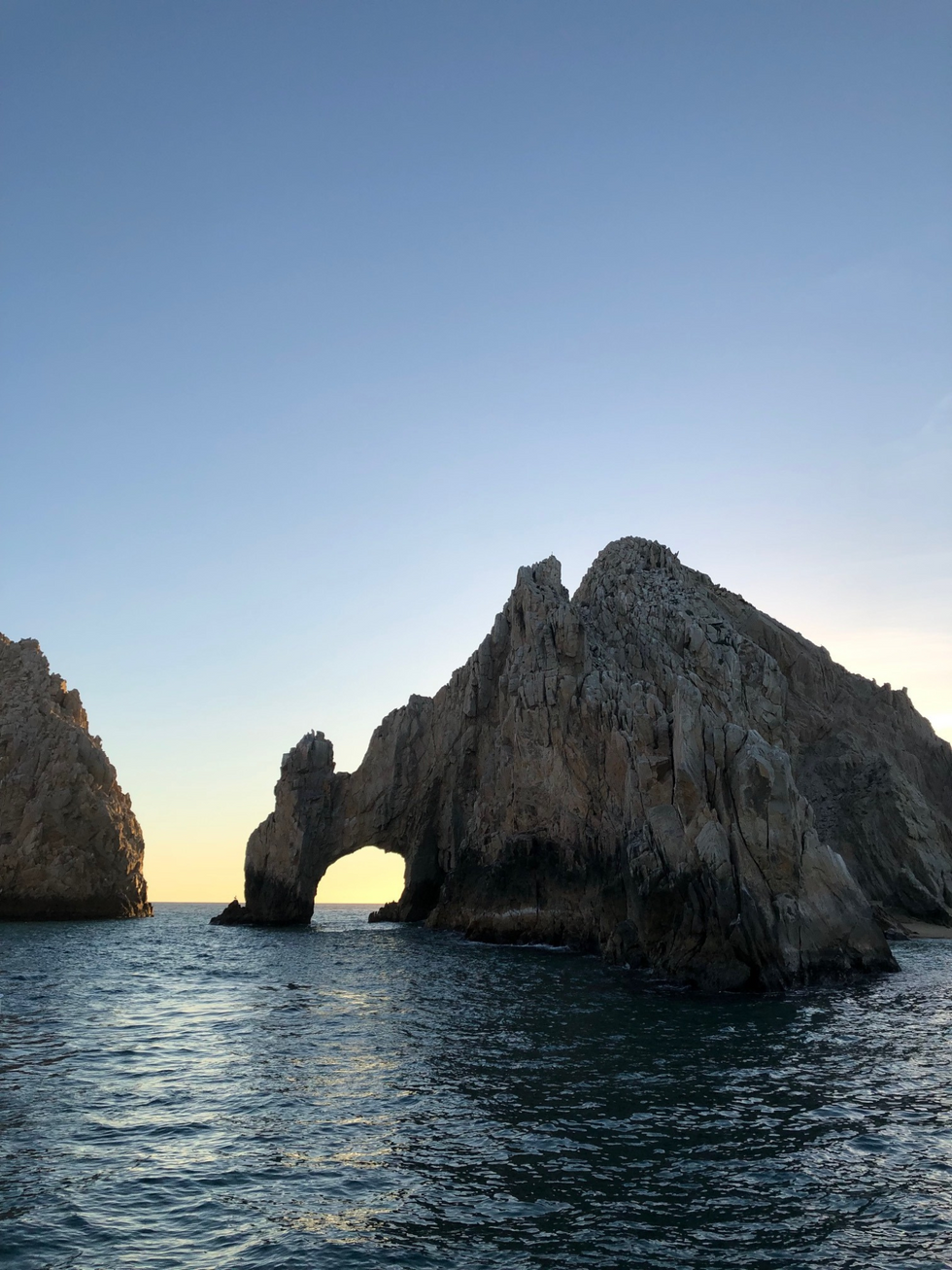 Courtesy of Sheriden Chanel
Such a list would not be complete without mentioning Cabo San Lucas. Located in Baja California Sur, the popular vacation destination is comprised of picturesque beaches, luxurious resorts, and desert landscapes. Perhaps most known for its natural rock formations aptly called The Arch, Cabo San Lucas is also home to deep sea fishing, water recreation activities galore, and a thriving nightlife. Absolutely soak up the luxury at any of Cabo's plethora of resorts, but don't forget the joy of visiting the resort town's public beach or taking a quick boat ride to see the iconic rock formations up close while visiting the famed Lovers Beach and Divorce Beach (which are only accessible via boat). Even in December, the water was warm and glittered like diamonds underneath a cloudless sky. I was in love and you will be too.
Featured image by Justin Lewis/Getty Images