I've had my fair share of dating-abroad stories. For one year, I traveled the world from Mexico to Dubai, and as a 20-something, I've fully embraced my single nomadic lifestyle. This past year allowed me to get to know myself on a deeper level, experience new cultures, trust in God's timing for my life and ultimately avoid rushing toward the forever my heart desires.

---
From cute museum dates in London to grabbing drinks in Mexico City and walking the boardwalks in Curacao, dating abroad has allowed me to explore and expand my mind. Of course, there was also the time in Puerto Escondido when my surf instructor picked me up on the back of his motorcycle, and we drove around at night, played pool, danced, and talked on my porch until 2 a.m.
My dating life in the U.S. was pretty stagnant, and I've found that dating overseas has allowed me to be more adventurous and open-minded regarding my love life. My main tip for dating is to trust that God is not limited by location. But don't just take my word for it. I chatted with a few other Black women travelers to get their advice and tips on dating in foreign lands and how to thrive while doing so: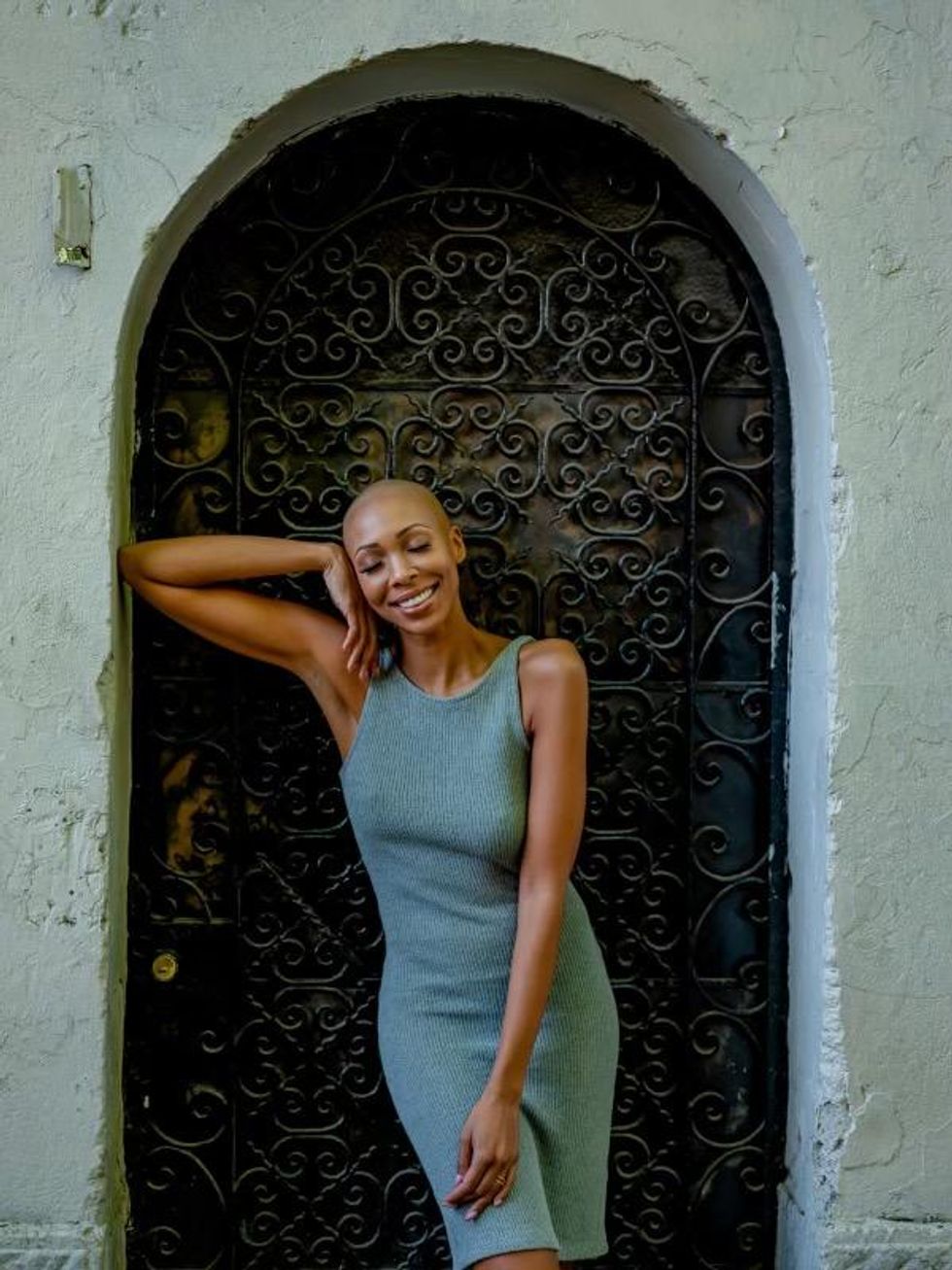 Courtesy of Amber C. Edwards
xoNecole: What's the best way to meet potential dates when traveling?
Amber: WhatsApp groups are like a secret society overseas, and what's great about these groups is they are often a large group for expats or Black expats, but also are segmented into different lifestyles so you can search for groups of activities you like or want to learn like dancing or language exchange, or that you already do, like vegan restaurants and LGBTQ+ meetups. That way you can meet people who you already have something in common with and then meet their friends and grow your potential dating pool.
How did your travel journey begin?
Amber: I was planning a program for Black women who wanted to live outside the U.S. At the time, I had lived in the Middle East and the Caribbean for over two years, received my dual citizenship from Antigua and Barbuda (where my Dad is from), and was able to combine my previous experiences in creating business systems for solo entrepreneurs to partner with travel groups and companies coming into and out of Antigua.
Then in January 2021, I launched The L.I.T. (Local In Training) House as an overseas group transition house for Black women who want a more streamlined way to test out overseas life with a built-in community.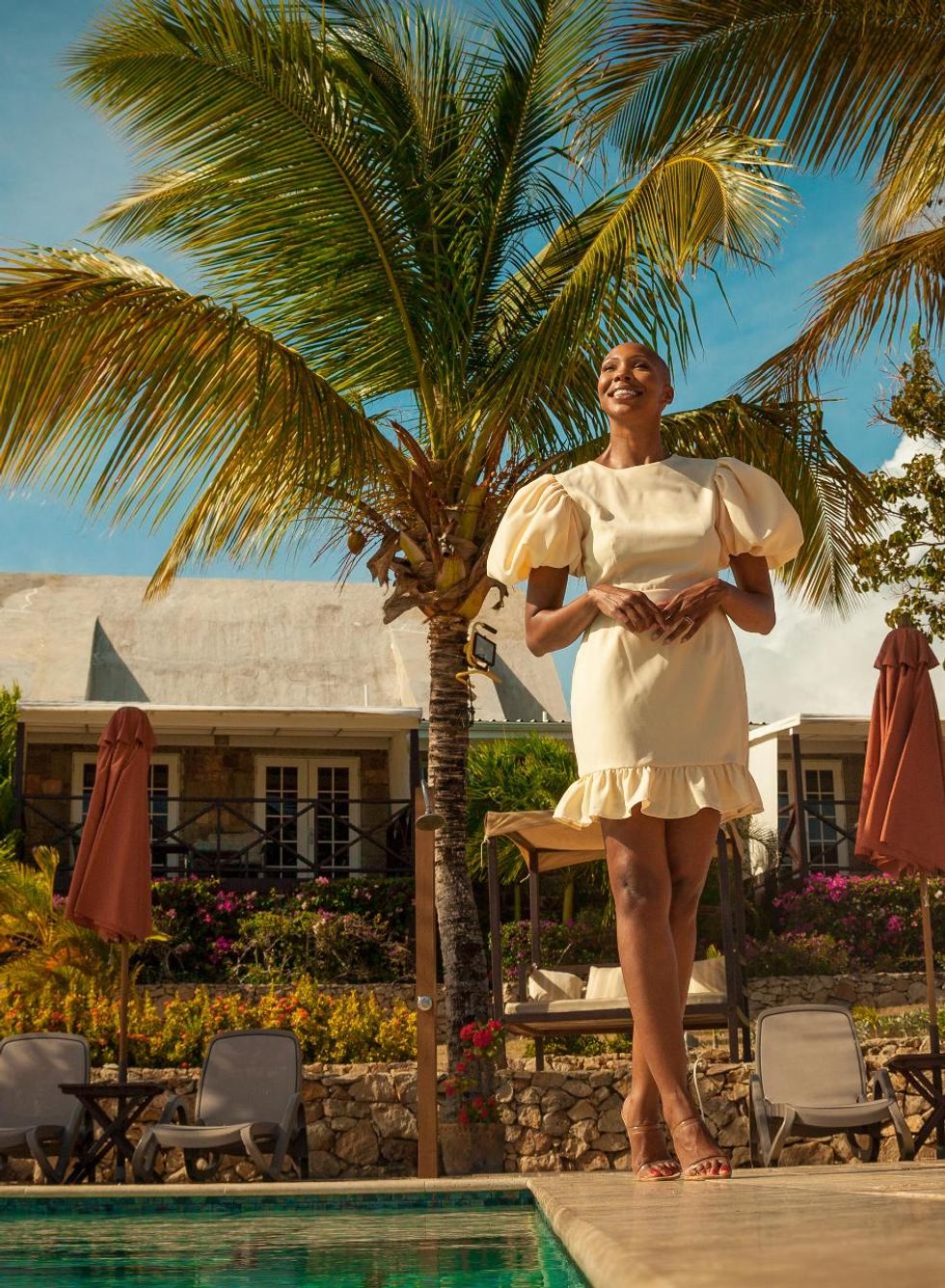 Courtesy of Amber C. Edwards
What has been your experience with dating abroad?
Amber: As a relocation specialist for Black women, around 65% of my clients are single and solo Black women and a majority of those women are interested in dating and have dated while overseas. Initially they take the traumas from their U.S. dating life into their new life, but as they adjust to their new city, they learn to open their horizons to different cultures and mindsets than they have experienced before in the past, especially in the larger cities like México City which has a large Black expat and global community. I've had clients who have gotten into relationships and even created a new life while overseas, and now her baby can have two passports!
What advice would you give to others who want to date abroad?
Amber: Be open and take your time to figure out who you are in your new environment. Living overseas allows you to address and leave your baggage back in your home city, so spend some alone time in the beginning of your move abroad so you can figure out just who you are, what kind of life you want to create, and what type of people you want to exchange energy with.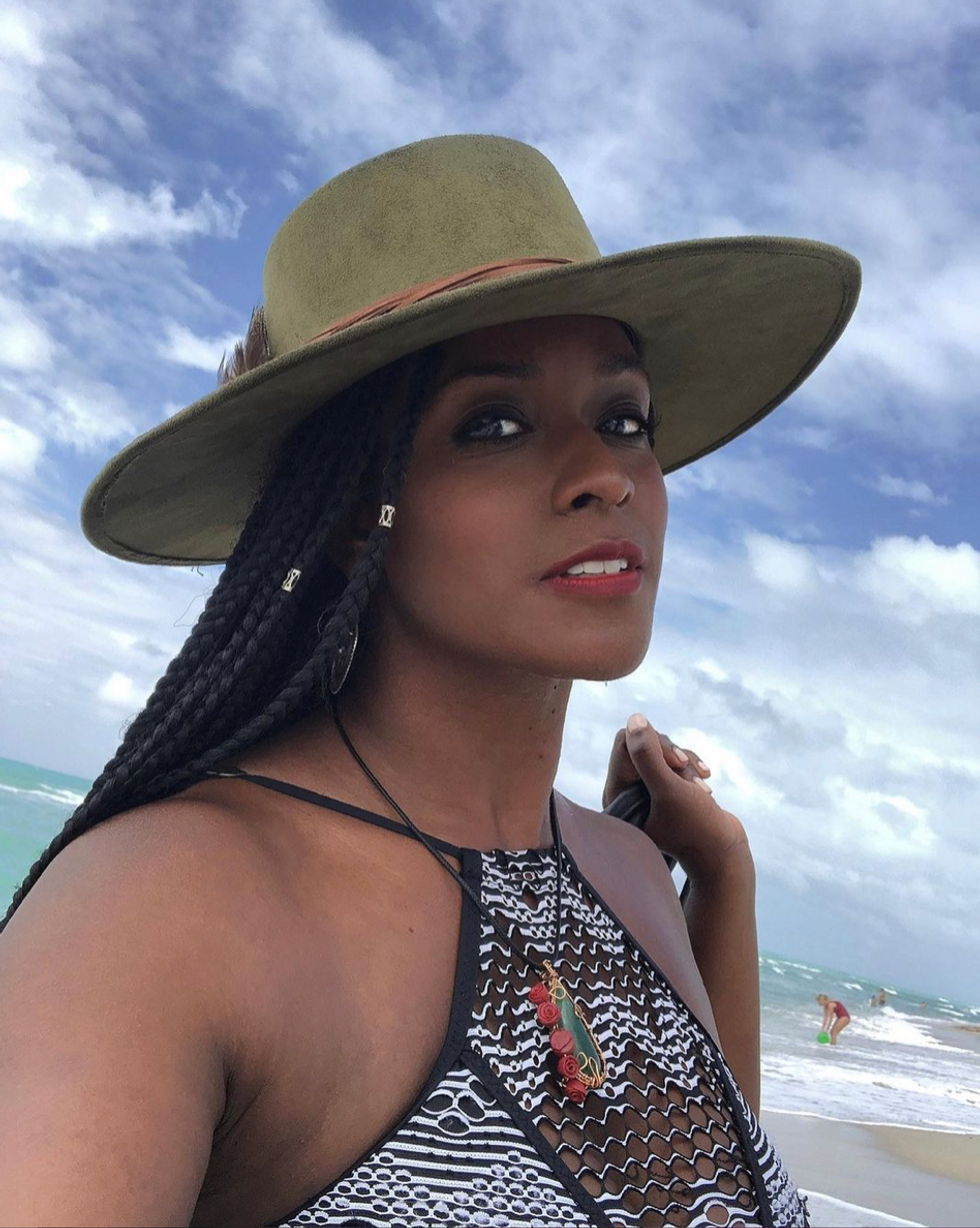 Courtesy of Tiffany Tapley
How did your travel journey begin?
Tiffany: I was living on the south side of Chicago navigating the riots and pandemic blues. Do you remember those loud booms and firecrackers in the middle of the night? At that moment, I said, 'I gotta get the f-ck out of here for a couple of weeks.' So I left for Playa Del Carmen and ended up in Tulum for two months. I returned to Chicago to put my things in storage and never looked back. It's been two years of exploring 15 cities in Mexico, and I finally decided to be an official resident in Mexico City.
What was your experience dating abroad?
Tiffany: It's been a fun, exciting, crazy whirlwind, navigating cultural differences and learning more about other cultures. Mexico City is a global community, so you meet people from all over the world. It was my first time dating outside of my race. I figured the world would end soon, so I might as well do things I've never done before. I wish that I had been more open before.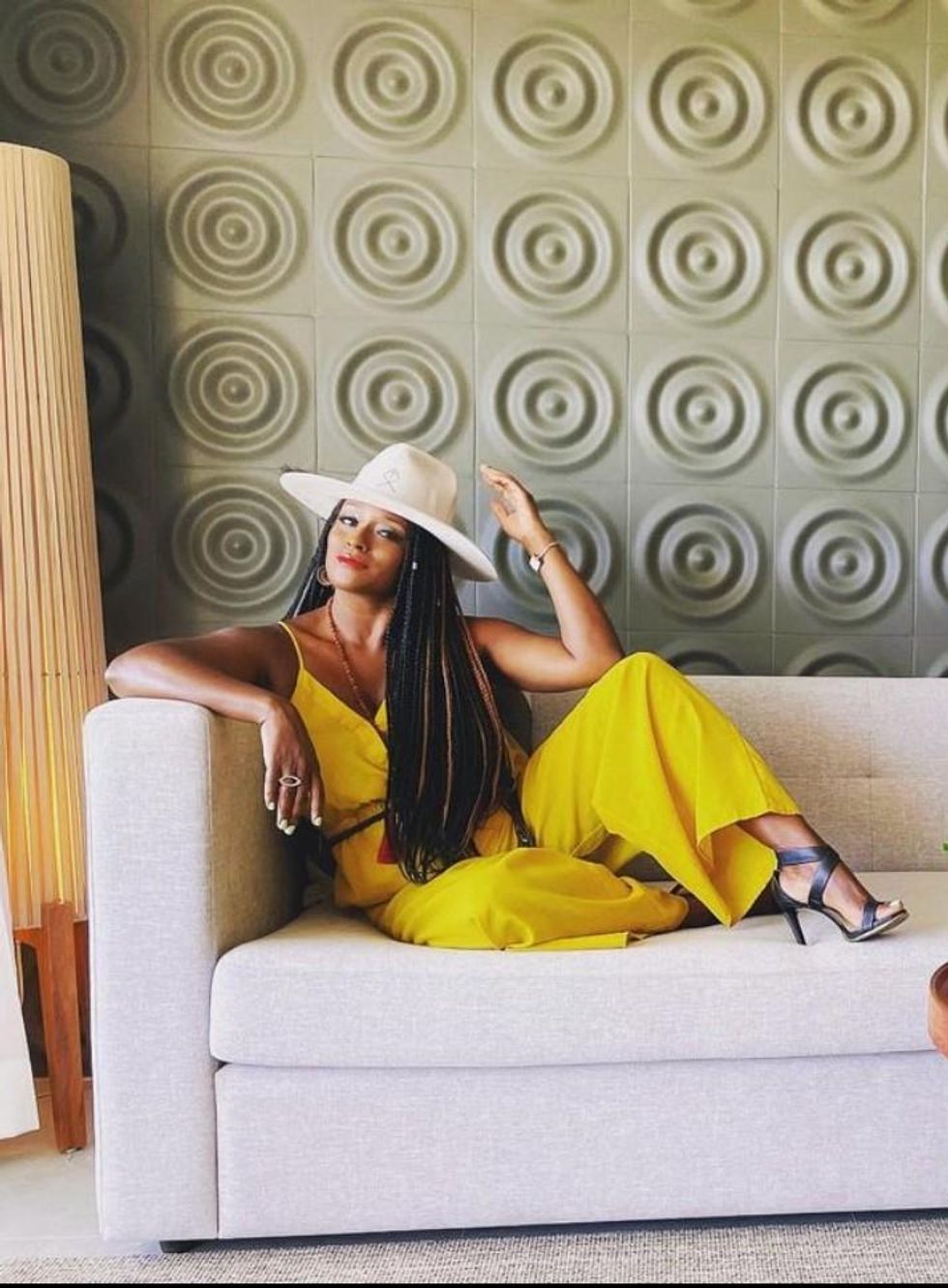 Courtesy of Tiffany Tapley
How do you feel like dating abroad differs from dating in the States?
Tiffany: In my experience, dates are more intentional, and men communicate how they feel. In the States, you are lost in a sea of 'wyd'ing' texts and 'What you up to?''Here, men are direct and make dinner reservations and creative dates. They're more traditional and will let you know they will protect and provide. Both men and women are so guarded in the States. It's been hard for me to connect there because it's always based on superficial checklists instead of someone's character, and we're supposed to accept the least and give so much of our hearts.
The cultural difference from a Mexico City perspective is that Mexicans are very kind and giving. They lead with their heart, so at first, it was uncomfortable for me to date because I had this American side-eye and I'm letting go of it. On the flip side, as Black American women, we may not be used to someone pouring out their heart so soon, so it's easy to get attached quickly. Mexican men are the ultimate love bombers, just go in having fun and enjoy yourself.

Can you share a time when you stepped outside your comfort zone with dating abroad and the results of that?
Tiffany: Yes. I met a cute Argentinian guy who took me to a private club with a stripper pole, and he jumped up on it and slid down into a split. I was intrigued and got competitive and realized he was better on the pole than me. We went out a few times, but unfortunately, his sexual preferences did not match mine, and he got upset when I asked if he was in a sex cult. We never spoke again, but he inspired me to sign up for pole dancing classes. It worked out for both of us.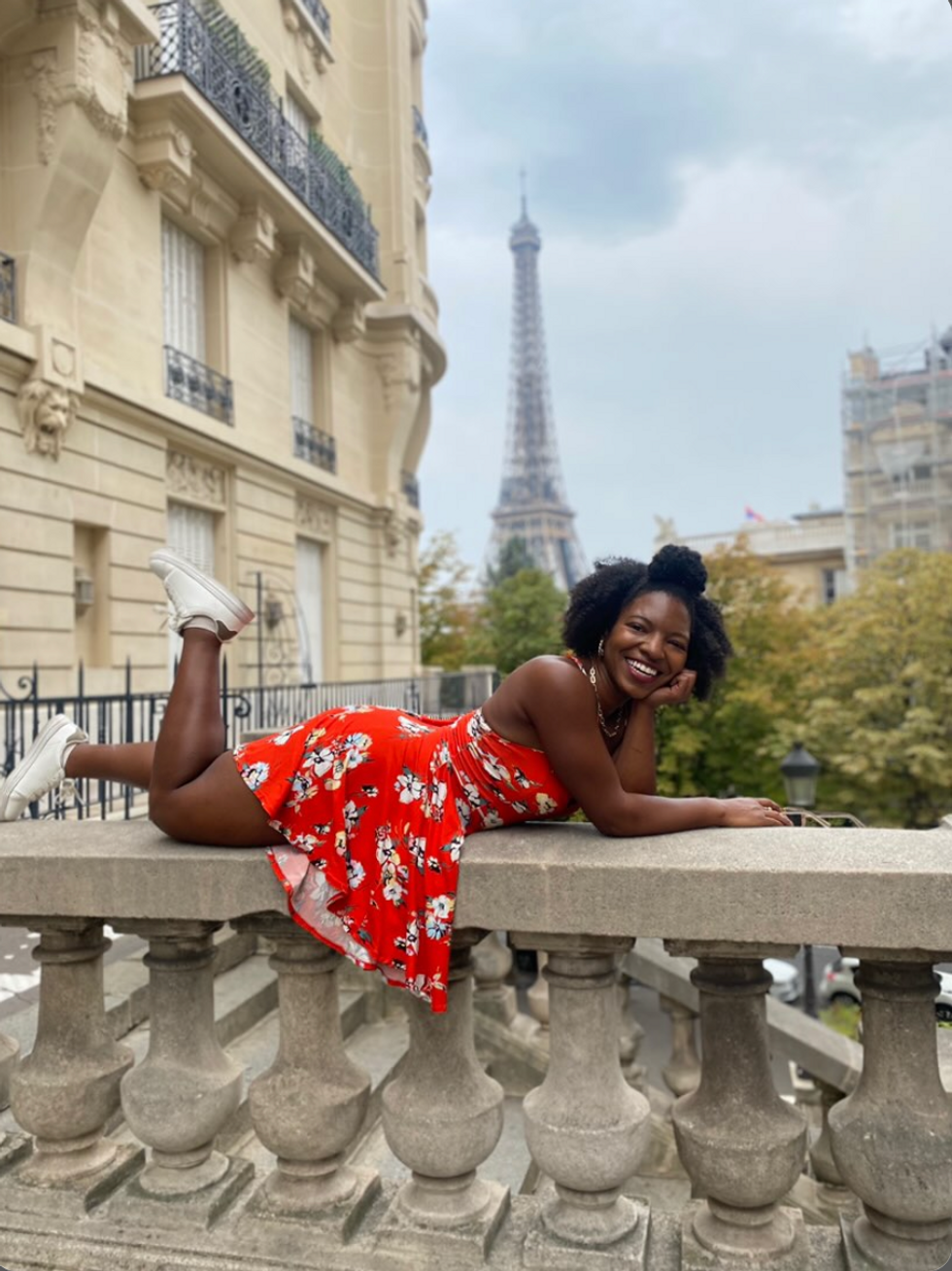 Courtesy of Sharita Jennings
How did your travel journey begin?
Sharita: My travel journey began in 2018 when I first moved away from the U.S. to Medellin, Colombia. I moved there mostly to learn Spanish and to just experience life somewhere new. I also chose Medellin because it was popular among other "digital nomads"and it had a thriving Black expat population.
What advice would you give to others who want to date abroad?
Sharita: When dating abroad, trust your gut. Don't be afraid to try new things, but never second guess your instincts if you get a bad feeling. I've said yes to taking a motorcycle ride through the mountains with a man in Antigua, Guatemala because I felt safe with him after a few dates. On the other hand, I've just as quickly said no guys who just rubbed me the wrong way. If anything in my gut feels off, I don't wait to find out why on the date. I just say no or block numbers and move on.

What safety tips do you have for women dating abroad?
Sharita: I have a lot of tricks up my sleeve. I might make some crazy decisions on dates, but I always have safety in the back of my mind:

All first dates should be in a very public place. While I love for a guy to choose the date, I might say that I prefer to be in XYZ area where there are lots of tourists or just lots of people which means I can leave if I need to, or get help in a worst-case scenario.
Share your location with someone who is local. If I'm staying in an Airbnb, I'll ask my host, when friendly, if I can send them my location while I'm on a date. At a minimum, I'll drop a pin and say, "I'm here with a new guy." And especially if my host is female, they know exactly what's up. I've had Airbnb hosts really look out for me, and offer to come pick me up if I felt unsafe on a date (in Guatemala and Mexico).
If riding with someone, share license plate info and your date's name. In a rare case, if I'm getting into a date's car, I take a photo of their license and send their name to a friend. I know it's a bit much, but you just never know. I even let the guy know so he's on notice that I'm not to be messed with!
Be sparse with your traveling details. Of course, like any solo female traveler, I don't share everything about my travel situation upfront. I always say that I'm traveling with friends and I don't share where I live until I feel safe with them, if ever.
How do you think dating abroad differs from dating in the States?
Sharita: For me, dating abroad has been better, mostly due to my attitude. As a woman who's new to a city or country, I'm much more open and vulnerable than I am at home. I have to rely on my dates to show me around, teach me things about the culture or language, and it really makes me a better dater, in my opinion. So I lean into this "foreigner advantage" as much as possible.

Another difference that I've noticed is how much (or little) Black women are appreciated from place to place. I've gone from feeling completely overlooked in Medellin, to feeling like I was Beyoncé in Playa Del Carmen and Mexico City. And years ago in Madrid, Spain, the local men treated me as though I was a prostitute when I'd walk through the streets in my business attire. So, location can make all the difference in the overall dating experience.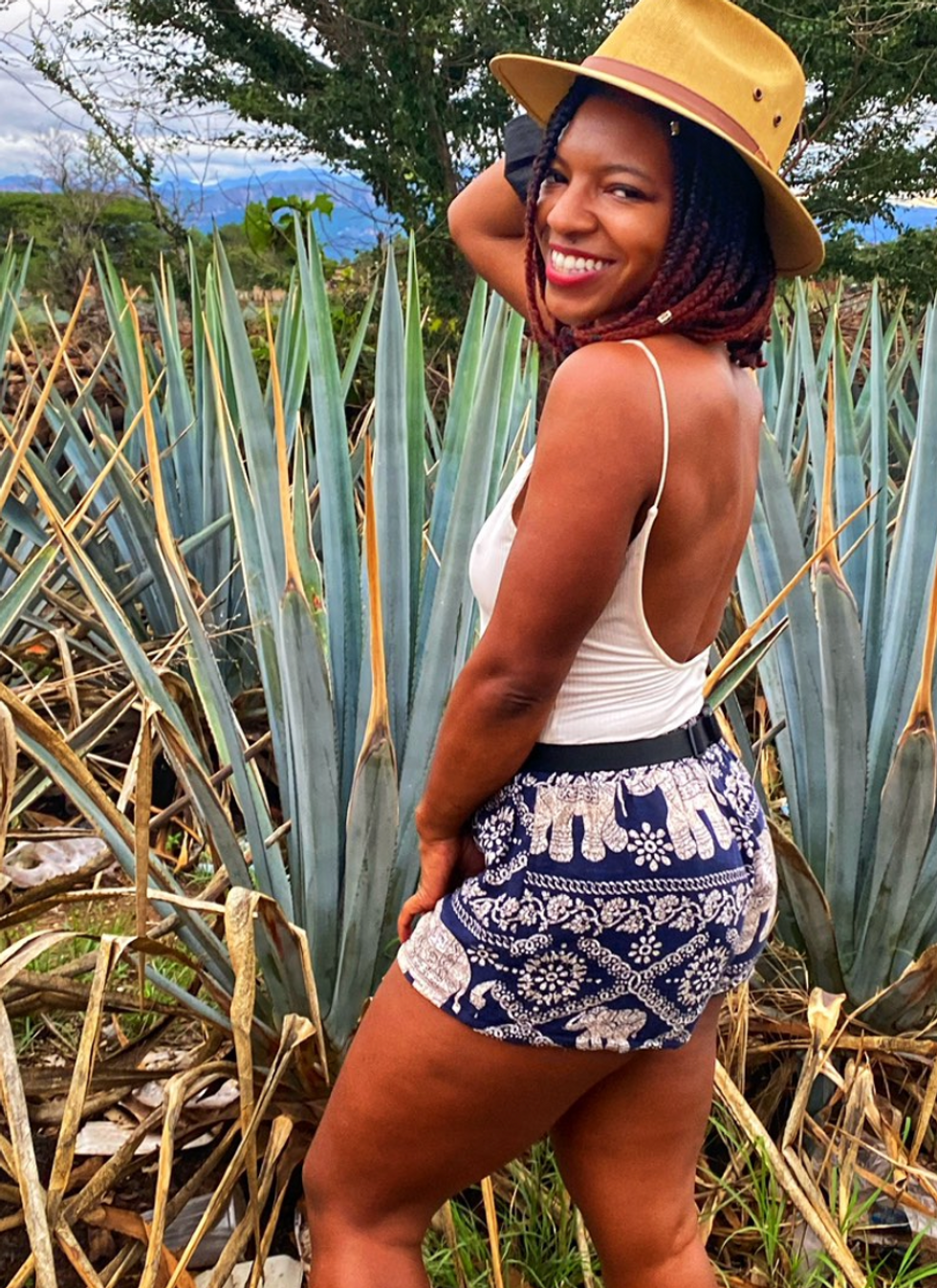 Courtesy of Sharita Jennings
What's been your favorite destination to date abroad?
Sharita: When I was in Latin America, Mexico was my favorite place to date. It may be the proximity to the U.S. that helps, but I really enjoyed the dating scene there. And most importantly, in Mexico, unlike many parts of the world, my Blackness felt like an advantage. I genuinely felt appreciated for being darker skinned, and I never felt fetishized, in my personal experience.
Share a time when you stepped outside your comfort zone while dating abroad and the results.
Sharita: What I'm most proud of in my time dating abroad, is attempting to date completely in Spanish. When I first moved to Colombia, I had a disadvantage by not speaking the language well. But when I moved to Mexico City for the first time in 2019, I wrote all my dating profiles in Spanish (with a note that I was still learning) and wrote all my messages in my imperfect Spanish. I'd even work with my Spanish tutor to cover dating topics and situations. The experience was thrilling and turned out so much better than I could have imagined. Again, I became more vulnerable as I had to rely on my dates to help me out with the language and they had to show a lot of patience as I tried to express myself in 2nd-grade level Spanish.

Overall, it was a great way to meet new people, have unique experiences, and improve my Spanish. I would 10/10 recommend trying to date in another language even if you just have a basic level. Perhaps seek out dates who also speak English so you can fall back on that when needed.
Featured image by The Good Brigade/Getty Images