I started dreaming about moving abroad when I was about 21 years old. I remember returning from a two-week study abroad trip to Dublin, Ireland having my eyes and mind wide open to the possibility of living overseas. This new travel passion was intensified after graduating from college in 2016, and going on a group trip to Italy. I was intoxicated by my love for Italy. It's hands down my favorite place. However, my post-grad life was one twist and turn after the next. I'm sure you can relate.
---
The pressure to find a "real job," start my career, launch a business, date, make new friends, move to a new city, and so on. I felt this immense internal pressure to be settled and have my life nice and neat. Honestly, It was anything but. Any time I talked about travelling, I was usually met with questions such as: "What are running from?" Or projections such as "That's so expensive," "Sounds dangerous," or even "You probably haven't found someone cause you travel too much." Ouch, that last one hurt the most.
All of these comments made me hesitant and afraid towards taking the leap. The opinions of others seeped into my mind causing me to think that maybe I didn't have what it takes, and that I would end up broke and homeless in the middle of some remote region. However, there are some dreams I just can't shake. Obviously, the pandemic halted my travel plans, but if we're being honest, I was afraid of the nomadic lifestlye long before 2020.
After being laid off twice, and paying off my student loans, I felt peace and alignment to make this dream a reality. Now that I'm abroad, I'm thankful I did it in God's perfect timing for my life.
If you're ready to move abroad or simply head in the direction of travelling more, here are the steps I took. Never give up on a dream because of the time it will take to accomplish it, the time will pass anyway. So with that mindset, here are 5 things you can do to prepare for your move abroad.
Don't Rush.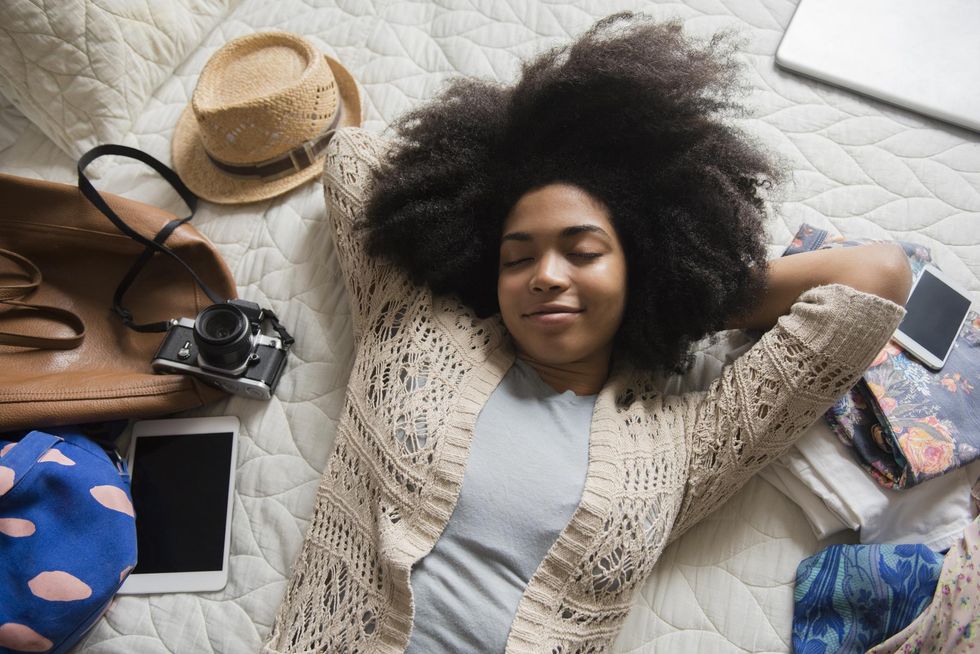 Getty Images
My plans to move abroad got delayed on multiple occasions. But delayed does not mean denied. Looking back, each move set me up for something better. It's easy to want to chase our passions, and keep up with whatever is trending on social media. Yes, travel is one of my passions, but so is being financially stable. For a season, I focused on my financial life. I took side jobs to help me pay off debt, and developed discipline. You don't have to accomplish everything in one day. There is time. No rush, just diligent steps in the right direction. In the end, we'll all get to where we're supposed to be.
Save. Save. Save. 
I know Instagram has conveyed that folks hastily quit their "corporate jobs to move abroad," and that's a cool story, but it's not mine. Take your time to save and create a strategy to move abroad. Identify what type of travel experience you want, and be open. Build out at least six months of an emergency savings, start a travel savings account, create a budget and stick to it. Tokyo will be just as amazing in 2022 or 2025. But do you know what's not fun? Not being able to afford basic life expenses. Save, sis.
Study. Study. Study.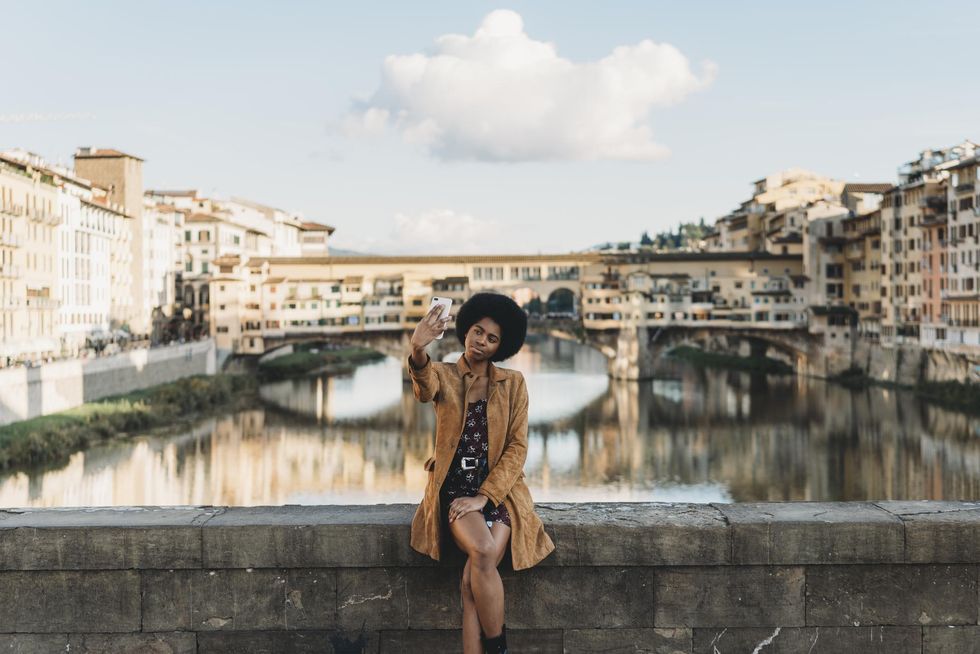 Reading articles like this is a great start. I've taken free courses, read books, followed my favorite travel accounts, consumed blog post after blog post, and all the resources about moving abroad I could find. We are in the information age, so anything you want to find or know is literally at your fingertips.
Your Friends Ain't Coming. Take Action Anyway. 
Your life is yours, and that's it. This is your dream and vision, no one else's. Having a travel buddy, bae, or whatever else is great, but don't let that be the only thing holding you back. Now is a perfect time to live the life of your dreams. A meme was trending on Instagram recently, it said: "Your purpose ain't a conference call." The people who are supposed to be on the journey with you will come, but you have to take the first step. It's absolutely scary. I'm still processing the fact that I sold all my stuff to move abroad, but I did it.
Find Your Travel Crew.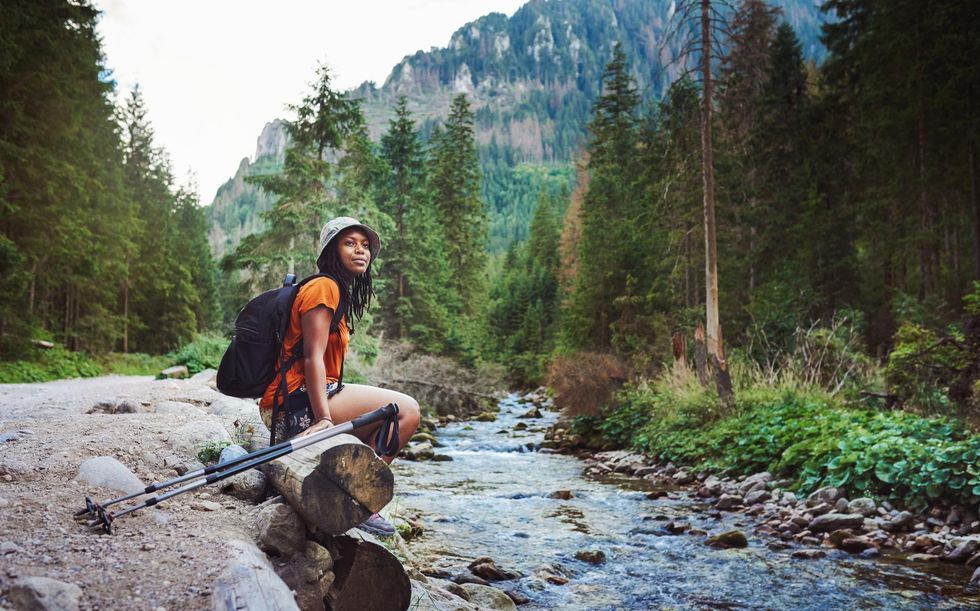 Getty Images
Now, once abroad, there are plenty of resources to find like-minded people. Facebook groups and hashtags are great places to start. If you want to ease back into travelling, then finding a group trip through companies like Dipaways and Wind Collective are great places to start. Work up the confidence to talk to locals or book group tours. We're all looking for connection and friends out here, so remember you are not alone in your desires for community.
To follow along with my journey, check out my Digital Nomad Vlog #1: Saying Goodbye, Surfing, and Natural Hair below!
In this video, I show y'all goodbyes from friends and family, an empty house/co-living tour, a morning surf trip, and what's the heck I'm doing with my hair,...

Featured image by Getty Images