---
One of life's most worthwhile lessons is learning how to love. And more importantly, how to love yourself more.
Like most 20-somethings, I've had my fair share of failed relationships and "situationships." You know, those soul sucking kinships that aren't really what you need or want, when neither of you know what is really going on, but it offers companionship and a good time. But, after my last relationship left me almost broken to my core, I couldn't seem to face the possibility of loving anyone else.

It's funny how life works…
Seven months after that breakup, I finished my MBA, packed up my apartment, quit my job and left for Europe. If I could've left earlier, I probably would have, but you know.... Grad School. I had no plan, all I knew is that I wanted to get away from Atlanta because I refused to be just another single, overly educated, 20-something black woman in Atlanta brunching on Sundays.
I figured I could at least be a single, overly educated, 20-something black woman brunching in London!
Was I running? Yes.
But, not running from just the memories of a failed relationship.
I was running from mediocrity and comfort.
Everything I knew was back in Atlanta: my friends, a job I loved liked, some family, and my esteemed social circles of young, bougie, black professionals. However, if I ever planned to grow and live the life I had imagined, I would have to leave what was comfortable and known all behind.
I really learned to love myself and find comfort in my own company (I mean honestly, you really have no choice traveling solo for 2 months). But, it taught me great life lessons about self-affirmations. Once you understand that you are worthy and deserving of everything you ever wished for, whether it be a loving partner, a CEO position, a fancy sports car, or a penthouse condo, you can make moves to have those things manifest.
After spending time in Europe, I ended up moving to Dubai, which presented its own new set of dating challenges and setbacks. But after 18 months, I met an amazing man from Holland, who taught me how to love again and made me open to being loved. I've slowly let down those walls that were built up and let love reign in my heart. I know that this man loves me to "the moon & back" and I'm okay with that because I've learned to love him with the same passion.
Of course, he shares my love of travel and we've had several adventures together already to the Maldives, Holland and Italy.
It almost sounds like a fairy tale, right? It kind of feels surreal sometimes, but I know it's a result of making conscious and intentional decisions to invite love back into my life.
Here are my four tips for letting love reign supreme: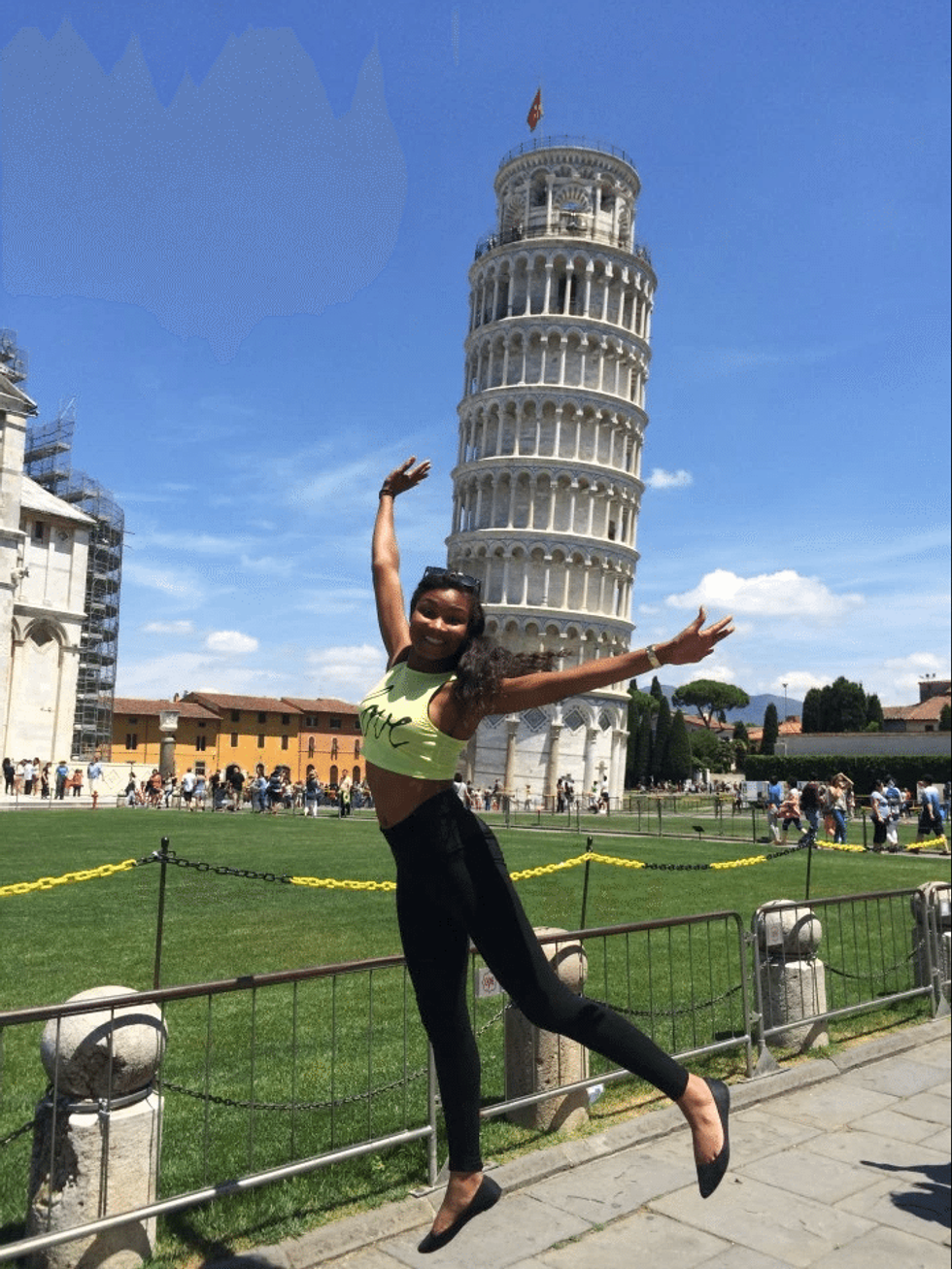 Love yourself.
Like all the experts say, it first starts at home. You can never truly love someone else if you don't know what it takes. By spending time alone, meditating, reading, taking yourself on dates (and trips), and pampering yourself; you begin to understand the things that make you happy and make life more enjoyable for YOU. Figure out the things that fill you with joy, make you smile and that can't wait to experience. Having a partner should make you feel the same way. So be strong enough to let go, and wise enough to wait for what you deserve.
Let love in and don't block it.
The toughest lesson I had to learn was being vulnerable again. That breakup really hurt me. I had tried dating shortly after in an attempt to move on, but it didn't help. I wasn't open to loving someone again. I needed time to heal. It took over a year and half, but I eventually began to live in the light and let love in. When it happened I didn't block it, try to understand it, I just let it in. And if somehow it doesn't work out in the end, you lived, you loved, and you learned.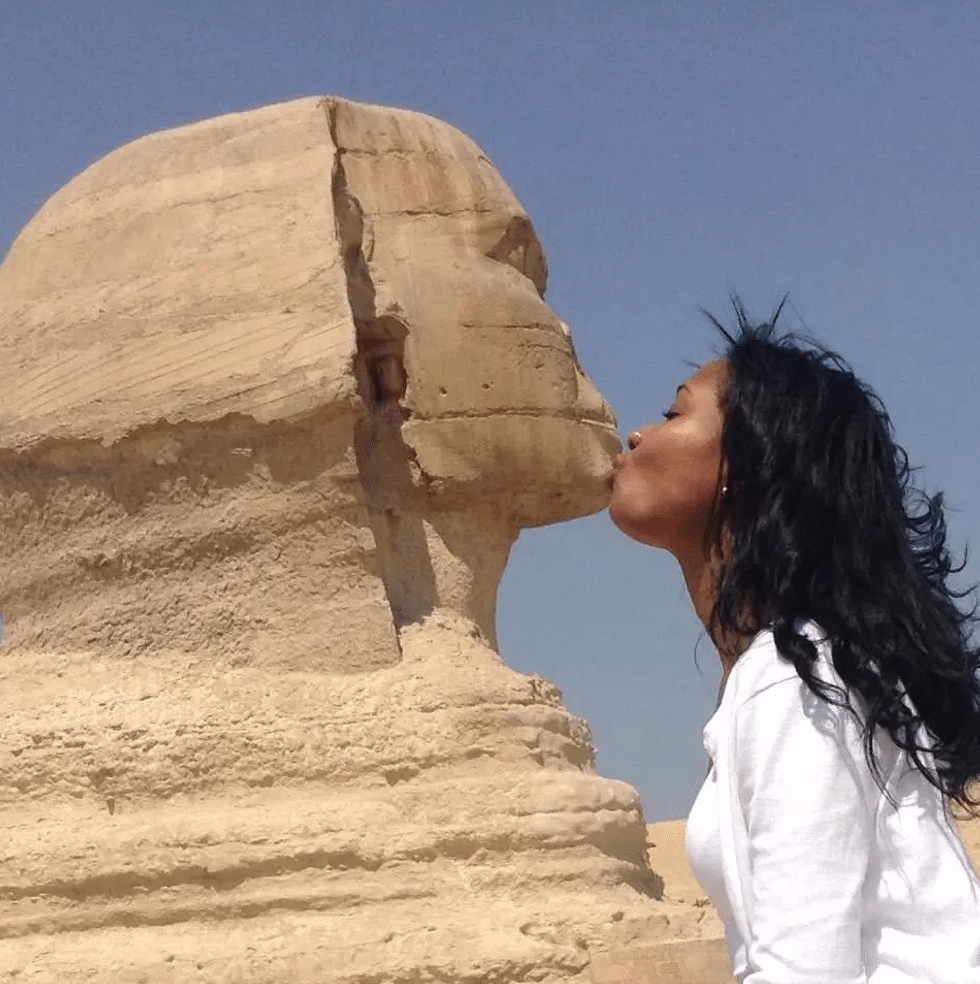 Stop fearing loss.
When we lose people, it's a natural reaction to fear losing others. But you can't let that fear into your dating process or new relationship. If they want to leave, there's nothing you can do to stop them. Yeah, it sucks. But like my mama says "don't hold on to wet newspapers. There's something better in tomorrow's edition."
Trust people when they say "I love you."
After a painful breakup, it can make you doubt that you are worthy of someone's love again. Doubt is poison. So when someone tells you that they love you, believe them and have faith that they mean it. It's no fun, worrying whether they do or don't. Their actions will reveal everything you need to know in the end.
In the end, all you can do is hope for the best. But don't let fear keep you hostage. Just remember: All's fair in love & travel.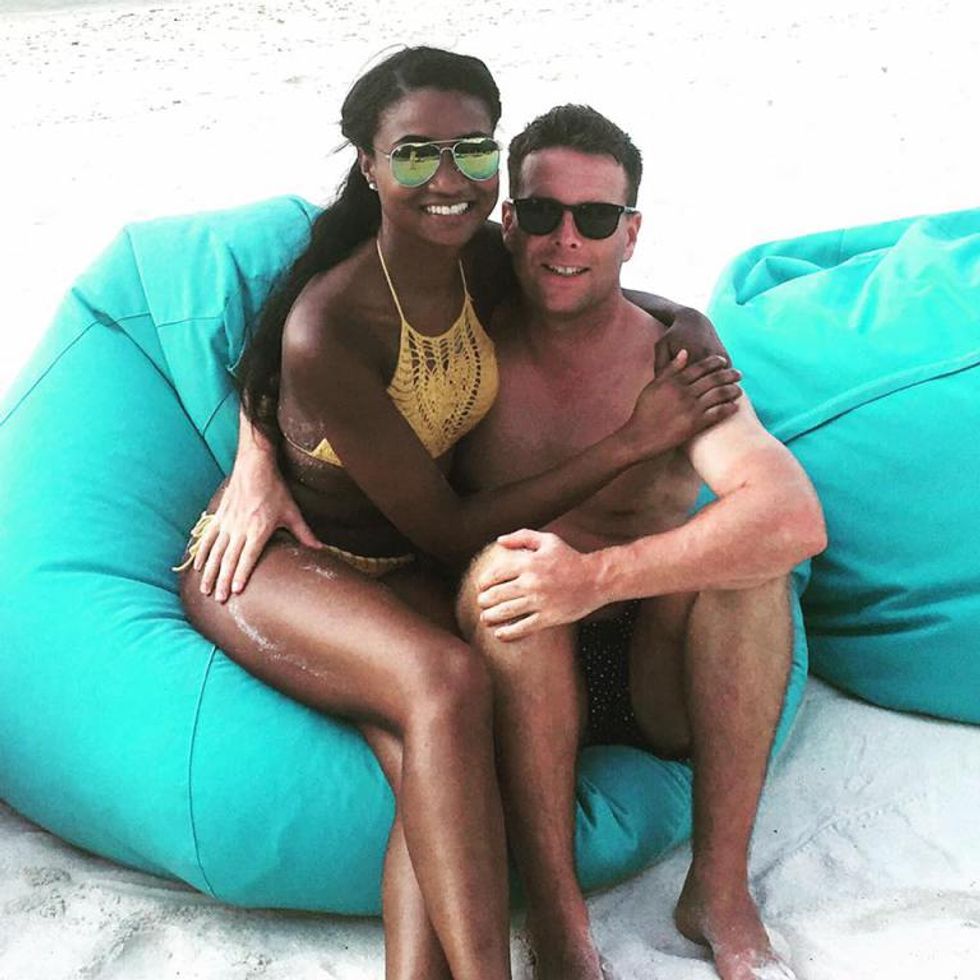 Originally posted on CocoGoneGlobal.com
Coco Hunter is a travel & lifestyle blogger, who has traveled to 30+ countries. She chronicles her global adventures at CocoGoneGlobal.com. Originally from Oakland, CA, she has lived in Atlanta, Dubai and now resides in Zurich, Switzerland. Her adventures have led her backpacking across Europe, sand surfing in Dubai, hot air ballooning over the Swiss Alps, chasing waterfalls in the Philippines, and whale shark diving in the Maldives. You can follow her writing, musings and wacky adventures on Instagram and Twitter.
xoNecole is always looking for new voices and empowering stories to add to our platform. If you have an interesting story or personal essay that you'd love to share, we'd love to hear from you. Contact us at submissions@xonecole.com