---
Summertime and the living in LA is not so easy. Especially when the cost of living is through the roof.
I found this out the hard way last summer when I moved from my quiet, comfortable, and reasonably affordable townhome on a golf course in the suburbs of LA to the concrete jungle in the heart of the city. I made the decision to move to be closer to my sales territory for work, which I thought was a good idea... Until six months later when the company downsized their salesforce, leaving me jobless and with just enough savings to make it for four months before I realized I had bitten off more rent than I could chew.
Now ladies, I have had my back against the wall before, so I knew I had to think fast. I didn't want to break my lease because I had plans of purchasing a home later and didn't want a broken lease to have an adverse effect on my rental history. I only had six months left in my lease and thought to myself, What if I listed my apartment on Airbnb?
It made perfect sense. I always kept a clean, neat home and I'm obsessed with home decor. I lived really close to major freeways, Universal Studios, the Hollywood Walk of Fame, and other major LA attractions. So I figured, why not? I took about a week to get my apartment in tip-top condition, moved most of my personal belongings in storage, found a housekeeper for a reasonable price, whipped out my iPhone to take pictures of all the rooms, used my savvy writing skills to come up with a cute description of the listing, and within a week of going live on Airbnb, I had my first booking! I couldn't believe how easy it was to set up the account and to communicate with guests.
My first month as a host, I made just enough to cover my rent, which was the original goal. However, as the summer months approached, I not only generated enough revenue to cover rent, but I also made a pretty nice profit. Some 3 months later, and I had made $15,000! My guests loved my place and always left stellar reviews and within six months, I was even promoted to Superhost, which apparently is a big deal on Airbnb.
I would be remiss if I did not share my personal experience and tips on how to be a successful Airbnb host and how to provide an exceptional experience for your guests. So without further ado, here are my tips on being a successful AND profitable Airbnb host.
Create a Catchy Listing Title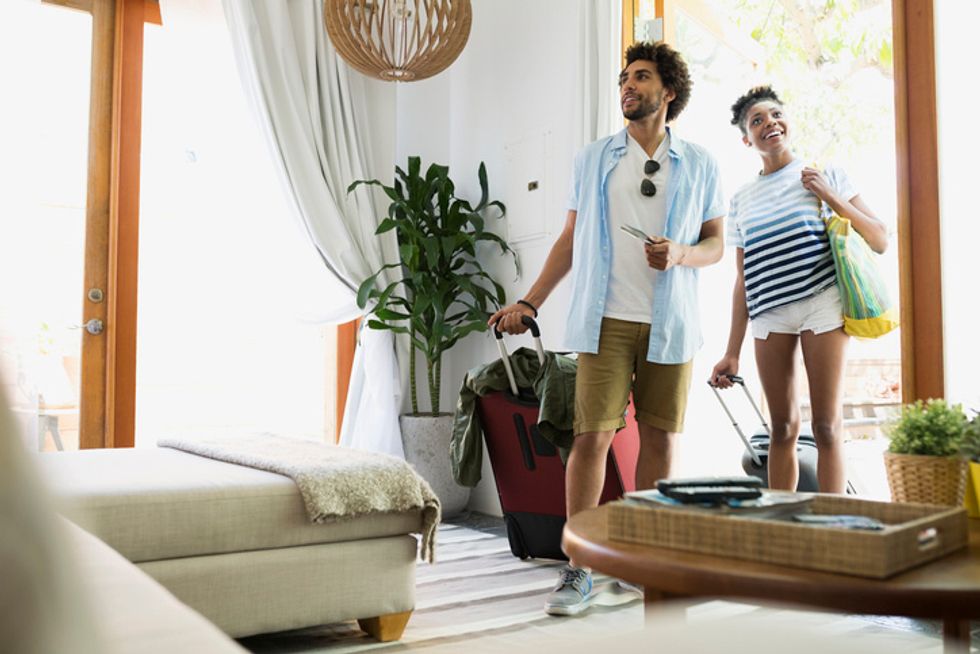 Getty Images
What's in a name? Everything! Beautiful Buckhead Bungalow, Luxurious Midtown Loft, Romantic Cabin on the River. These are all cute and catchy titles that will set your listing above the rest. Remember, your listing will be placed among hundreds of other homes that match your criteria, so you need a title that stands out. What makes your house unique? Where is it located? Are you listing it around a special event like Super Bowl, Art Basel, or Yacht Week? Use all of those to your advantage in the title.
Take Beautiful Pictures
Image is everything! I started my listing by taking photos of my place on my iPhone. As I began to generate more revenue, I eventually hired a photographer. But I wanted my initial pictures to look like my house was the layout of a Z Gallerie mailer. I took pictures in natural lighting, with the blinds open and facing up so the rooms wouldn't be flooded with light. I took close-ups of details like the coffee bar, welcome sign, guest book, and small decor for an added touch.
Trust me, most listings will have basic photos of the rooms and a few amenities. You can set your listing above the rest by taking the extra step to have stellar photos of your home. The three most important rooms you want to focus on when taking pictures are the bedrooms, bathrooms, and kitchen.
Create Pre-Typed Messages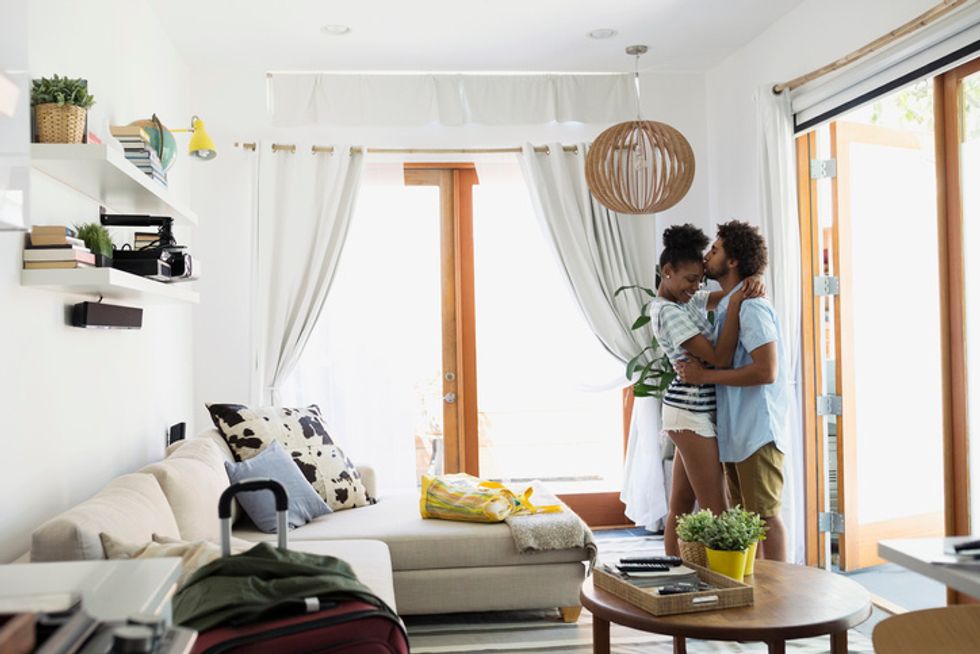 Getty Images
This will save you a lot of time in the future when your guests book. I have a standard welcome message that outlines the directions to the home, passwords and security codes, Wifi information, check-in and check-out instructions, and emergency contact information. You can save these in your message profile and choose the right template, depending on the guests' question or concern. This makes communication simple and will really help your rating. Remember, five stars is the goal!
Stock Up On Extra EVERYTHING!
Extra towels, extra napkins, extra toilet paper, extra shampoo, extra tampons, extra EVERYTHING! If hosting is a long-term goal for you, places like Sam's Club and Costco will be your best friend. You'll keep your guests happy by having a plethora of necessities already stocked at your place.
Keep It Clean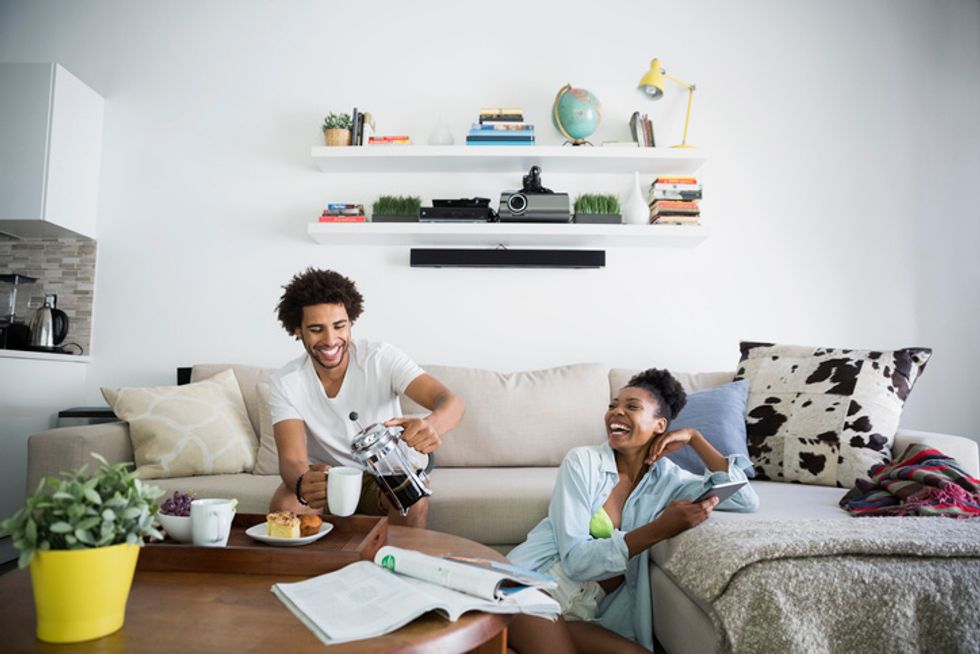 Getty Images
Sparkling clean and super pristine! That is the goal. Guests love a super clean home. Not only will they remember it when they rate you, but they typically tend to leave the house in tip-top condition because you set the bar when they arrived. Make sure you clean and disinfect door knobs and handles, counter tops, walls, railings and pretty much anything people touch. Cleanliness is one of the categories in your review, so make sure your house is so fresh and so clean with every stay.
With so many events happening around the country year-round, there are endless opportunities to host travelers when they come to your city. There are so many more tips and pointers I could give on hosting and if you want to find out more, take a peek at my hosting video.
Good luck! I can't wait to hear your success stories.
Interested in being an Airbnb host? Sign up here to get started!
*Originally published on Mignon Cyrelle