Our "Ask An Expert" series continues as we speak to LA-based natural hair enthusiast and protective hair stylist Kamara Brown Lewis of Raww Intuition Salon.
Starting a natural hair journey can seem intimidating and even scary. I understand why many textured hair women are apprehensive about letting our curls loose as we'd much rather have an easier fix. The thought seems overwhelming, especially when thinking of getting lost in the sea of hair products with one brand claiming to do the same as the other. As a "naturalista", I've learned to ask experts on my quest to find what's best for my hair type.
---
When I'm not wearing protective styles, I routinely "let my hair breathe" in an afro that's way more manageable than I would have ever expected. Even though I've been on my natural hair journey for three years, I'm still learning what formulas are best for my curl pattern and what I need for a healthier head of hair. While patience isn't my virtue, I'm learning to trust the process and let my hair take its time meanwhile discovering how to help it along its way.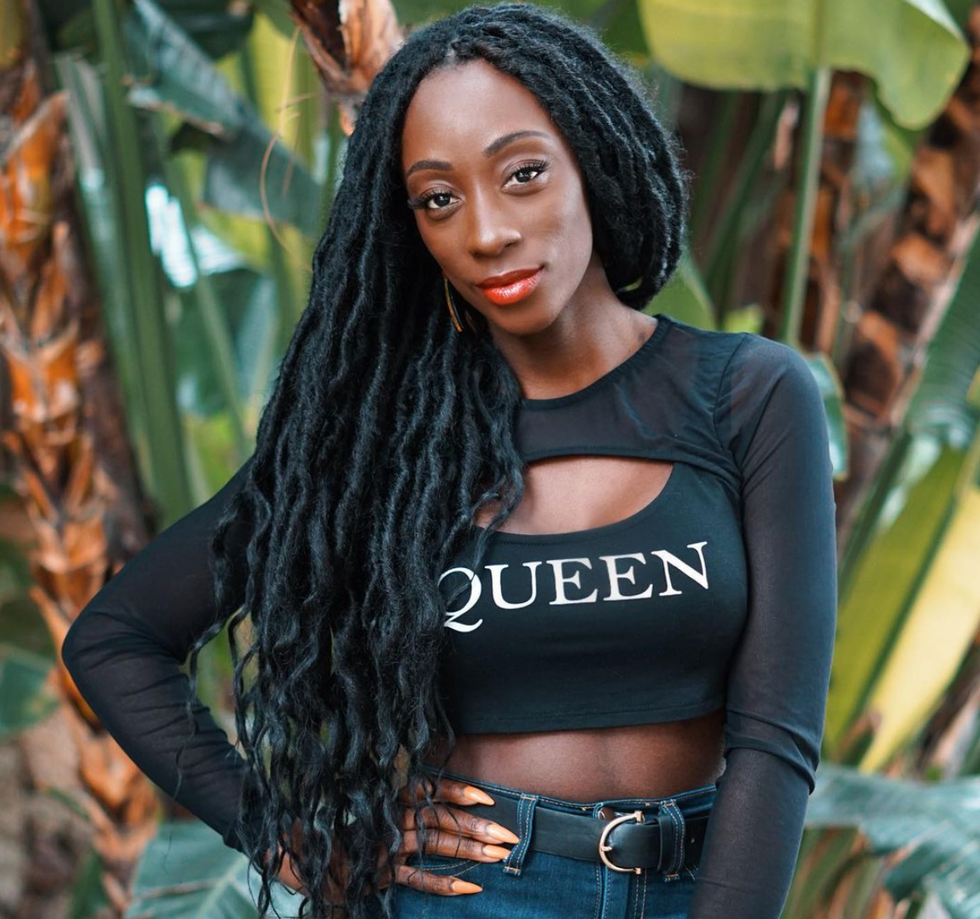 Kamara Lewis, LA-based Protective Hair Stylist & Owner of Raww Intuition Salon
When wearing protective hairstyles, it's important to be conscious of taking care of our hair underneath. Maintaining a healthy scalp is vital for overall hair growth, keeping it moisturized and replenished often. With only a few principles to keep in mind, I want to encourage everyone that being natural is easier than it looks.
To give you the motivation you'll need on this journey, I connected with Kamara Lewis of Raww Intuition for her tips on properly caring for our hair and most importantly, where to begin.
Keep scrolling to get the natural hair advice you've been needing.
Try to Avoid Product Mixing
For those that struggle with dry itching scalp, Kamara suggests using Canviiy's ScalpBliss Itch-Calming Organic-Based Serum (which can also be great for protective styles in-between) and their ScalpBliss Soothing Scalp Purifying Foam Treatment. Both products are helpful with soothing the scalp while also getting rid of buildup. For deep conditioning, she recommends the NaturAll Club product line. She also notes brands like Design Essentials, OGX, Mizani, and KeraCare for must-have hair staples like moisturizing shampoos and conditioners, and curl refreshers.
Most of all though, it is important to stick with brands that are true to this and not new to this. When it comes to companies that have specialized in natural haircare since you were a young girl, it's those legacy brands that have a track record when it comes to getting the job done within the beauty industry. Also, Kamara suggests staying away from what she calls "product cocktails." Pick a brand and stick with the entire collection as "brands use formulas that activate a particular and achieve a particular look when used with other products from its product line."
You're missing out on the full effect when mixing products from several different brands.
Protection
"Sleep with a silk or satin pillowcase or bonnet. Protect your hair at night so you can have fresh and revitalized curls in the morning," Kamara shares another tip. "For those with longer hair, try the pineapple method at night, wrapping your curls up as they sit on top of your head to prolong your natural coils."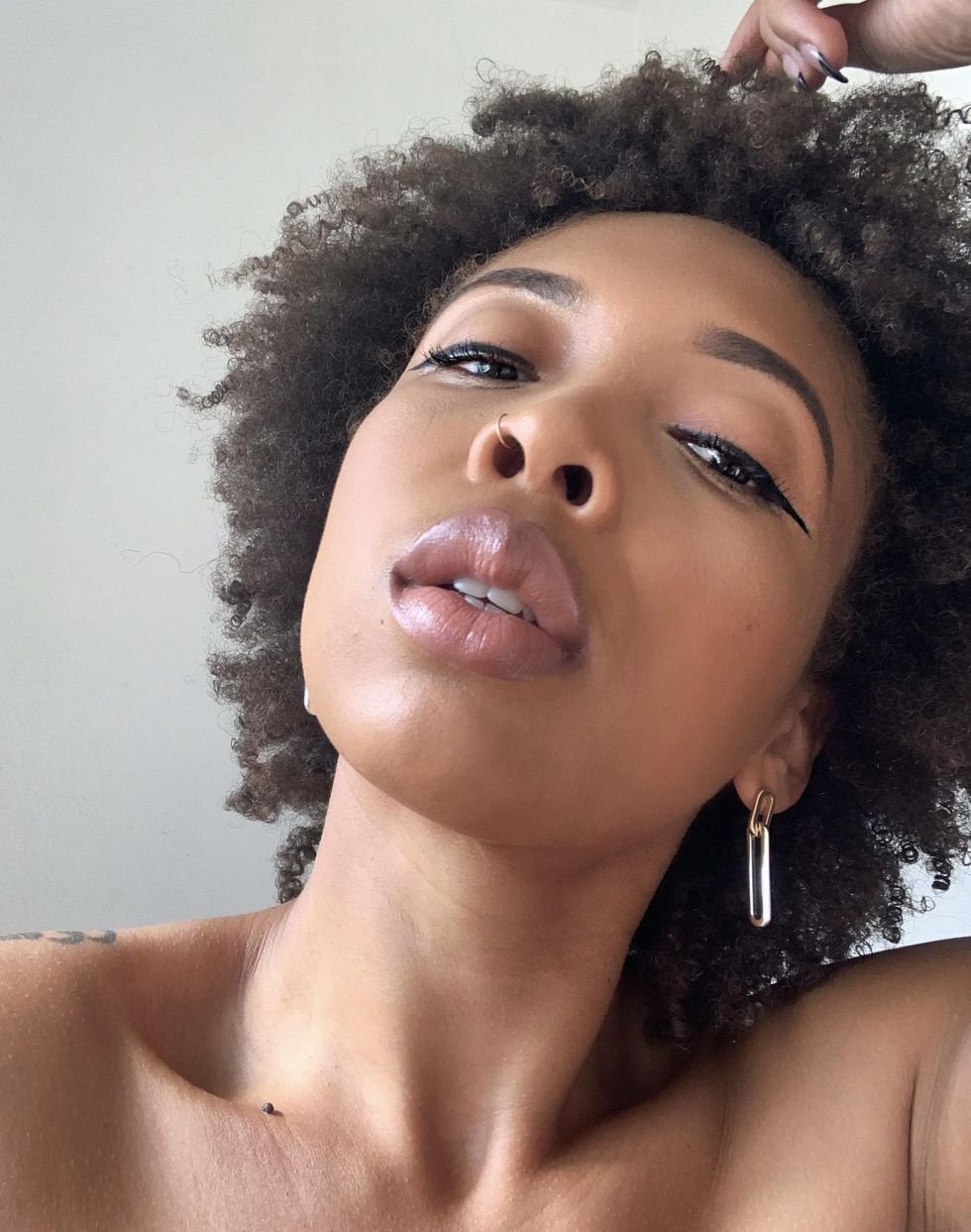 Shahirah Ahmed/xoNecole
Patience 
"Be patient with the growth process. It's not about how long your hair grows but how healthy it is. Stop combing your hair dry and pulling it in tight buns or even protective styles thinking your hair will be long and healthy. It takes time and it's important to make sure you're drinking lots of water and eating healthy before you dive into buying all these hair products."
Keep it Simple
Most importantly, keep it simple. Like most humans, we tend to over-complicate things. Managing your hair does not have to be a day long chore. "Keep your hair regimen simple and straight to the point so it's easier for you to be consistent and have an accurate understanding of what your hair needs," Kamara adds.
Featured image via Kamara Lewis