---
While most of the time I'm on my India Arie sh*t and know that my hair is not a definition of me, I have grown to learn that my crown is a national treasure that should be protected at all costs.
Along with being an outward expression of who I am, it's also a reflection of my melanated ancestors and should be treated as such. Although it is a blessing to have coils and curls that, like me, have no desire for rules and won't lay down without a fight, it can also be quite a burden. But thanks to one kinky-crowned celebrity, our days of spending hours in the mirror only to discover the results of a terrible twist out are over. Tracee Ellis Ross just announced a brand new collection of products that promise to answer all of our haircare prayers.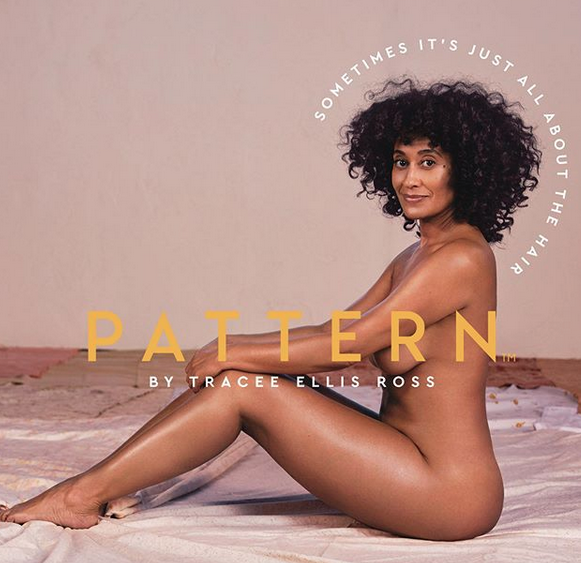 Courtesy of PATTERN
The 46-year-old actress took to Instagram to introduce the world to PATTERN, an all-natural, affordable haircare brand that has been handcrafted by Tracee and a team of natural haircare specialists to cater to all kinky/coily hair types. Tracee, who's been rocking her natural tresses since before it was trending, says that she's been cooking up this idea since high school, and officially started mapping out her business plan after Girlfriends ended. She wrote on Instagram:

"@patternbeauty is the result of 20 years of dreaming, 10 years in the making (I wrote my first brand pitch in 2008, right when Girlfriends finished ) and 2 years of working with chemists. I'm so excited to share this with y'all."
She explained that like many brown-skinned women, she's lived through years of hot combs, perms, and blowouts in an attempt to transform her hair into something that it was never really meant to be. Tracee told WWD: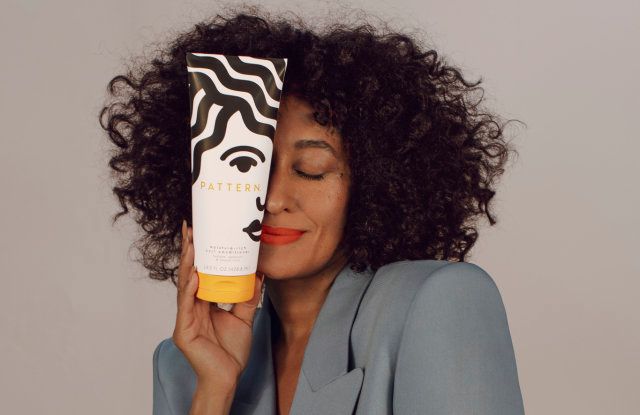 Courtesy of PATTERN
"I can literally chronicle my journey of self-acceptance through my journey with my hair. Growing up, society told me there was a right way to wear my hair and a right way to look. Those ideals didn't match what I saw in the mirror, so I tried to beat my curls into submission— putting body lotion in my hair, sleeping in rollers, blowouts, relaxers, texturizers, ponytails so tight they gave me a headache."
Tracee said that at one point, her path to the perfect mane took a pretty drastic turn when she used an unlikely household product to get rid of her curls for good:
"I even whipped out an iron (the kind you use for clothes) in an attempt to straighten it that way. Trying to make my hair look 'easy and breezy', 'bouncin' and behavin' actually had the opposite effect. My hair was broken, damaged, and tired of trying to be something that it wasn't."
According to Tracee, her experience is what led her to create a collection of products that actually work for women that look like her. Tracee says that you shouldn't have to go to break the bank to have top-notch tresses, and these products are for women who want salon-quality hair in the comfort of their own shower. The Black-ish star explained: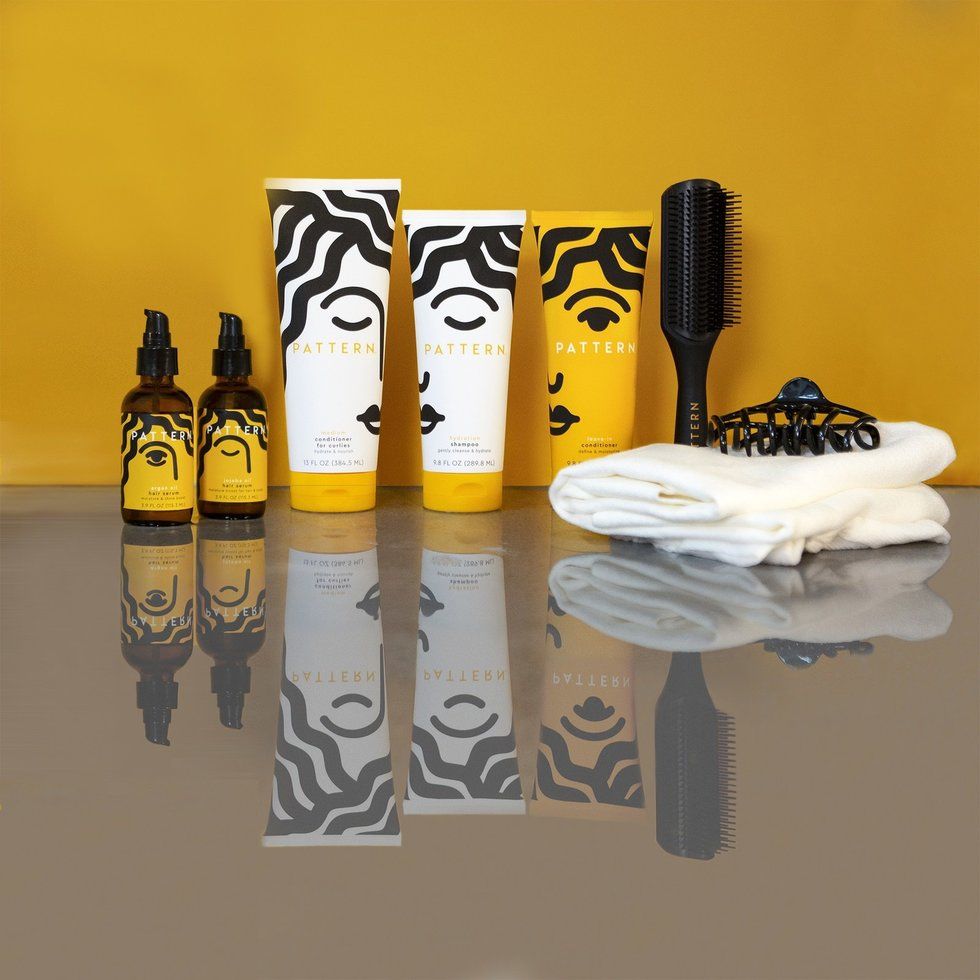 The Pattern Argan Oil Serum ($25), Jojoba Serum ($25), Medium Conditioner ($9-42) Hydration Shampoo ($9-20), Leave-in Conditioner, ($9-$25), Shower Brush ($17), Hair Clip ($10), and microfiber towel ($19)
Courtesy of PATTERN
"The goal is to give people access to their best curls in the bathroom. I don't believe that people should have to be dependent on a professional to feel their most beautiful and for their hair to be healthy."
Although in the past, Tracee had beef with her crown, she realized that we're now in an age where she doesn't have to iron her hair to feel fly:
"If we are in a time right now, where we have gone from our hair being about a revolution to a celebration, where we allow our crowns to flourish as electric, beautiful, and gravity-defying, then we need for everyone to have access to those products so that their hair can feel as beautiful and as hydrated as it should."
The collection features the basics of every woman's wash and go routine, including but not limited to hydration shampoo, conditioner, jojoba oil, a shower brush and start at only $9 for a 3 ounce bottle. While you can't snag the collection officially until September 9th, you can sign up for updates here!
Featured image courtesy of PATTERN.