I grew up as a tender-headed child.
---
My mother often told me: "Beauty is pain." But that never stopped me from complaining as I yelled out in agony each time she pulled the comb from roots to end through my 4B hair.
From the scrubbing of my scalp during wash day, to the heat of the blowdryer baking my hair, I was in agony. Although my mom would give me sympathetic 15-minute breaks before she began to brush and braid my hair into a style, ultimately, the end result was always the same-- throbbing pain.
When I reached my teen years, I decided to get my Erykah Badu on. Head wraps and turbans became my signature style.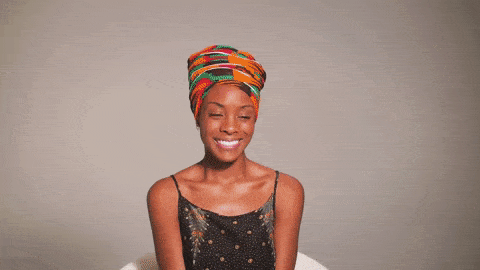 Knowing that wearing something on my head was not the end-all solution, I began to do a little experimenting and researching on how I could soothe my painful experiences that left my head sore throughout my childhood.

Like an investigator, I eagerly began to do my research to find the perfect method to dealing with my sensitive scalp. To take my journey a step further, I chose to enlist professional and licensed hairstylist Charmeka Augustine-Young, owner of Fused Hair and Extensions, to help me treat my sensitive scalp.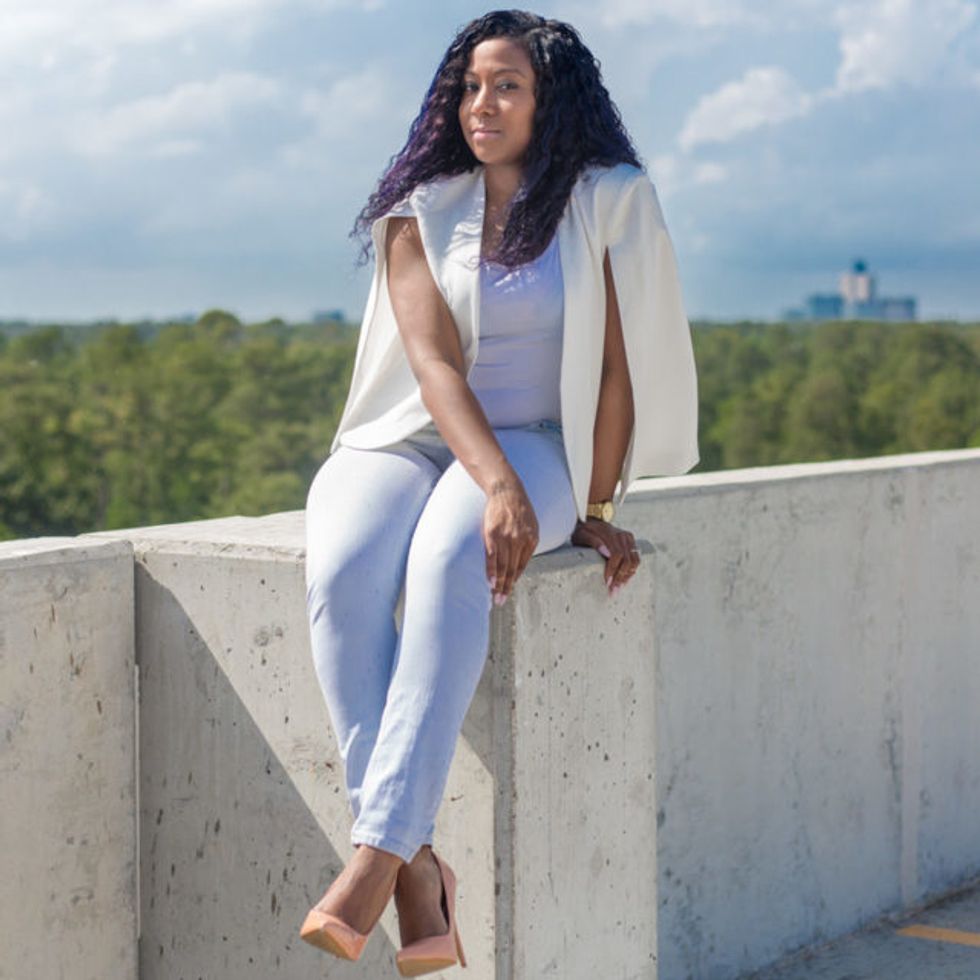 Celebrity hair stylist Charmeka Augustine-Young
Charmeka, who has a diverse clientele, including celebrities like Cynthia Bailey and Erica Mena, has years of experience in caring for all hair types and has even treated clients with alopecia, thinning, and balding so I was open for her advice.

Below is what Charmeka shared with me about how to care for your hair when you have a sensitive scalp:
What are the causes of scalp sensitivity?
"Each case is different. Some causes of sensitive scalp can result from intense relaxers, psoriasis, eczema, or [it can be] hereditary. It is always best to speak with a health professional to see how this fits your situation and how it can be resolved."

How do you prevent a sensitive scalp?
"You can prevent your scalp from being sensitive by relieving tension on the hair. Avoid using PH relaxers, and lessening traction on the scalp can also help. For a sensitive scalp, I would suggest tea tree oil to soothe the scalp from constant irritation. I also recommend going to see a dermatologist or esthetician."
Should you comb or brush your hair?
"I would suggest combing the hair with a open-tooth comb instead of a brush to avoid irritating the scalp. Soft bristle brushes are okay, and wide-toothed combs are good because there is very little pull and tug on the scalp."
What are some protective styles you would recommend?
"I would suggest using a light custom wig to avoid smothering the hair, which will also allow the scalp to breathe."

Equipped with research and Charmeka's expert advice, I started a new hair routine that begins on Sundays that I would recommend to any and all of my tender-headed sisters:
I start off by finding a style that lasts at least a week. I wash my hair with Trader Joe's Nourish Spa shampoo (because it is free of sodium lauryl/laureth sulfates), and I condition my hair with natural ingredients like Trader Joe's coconut oil and honey.
I also take my time when I comb, no more yanking from roots to ends. Afterwards, I wrap my hair in satin, which I copped from my local Dollar Tree, giving it the luxury treatment it deserves.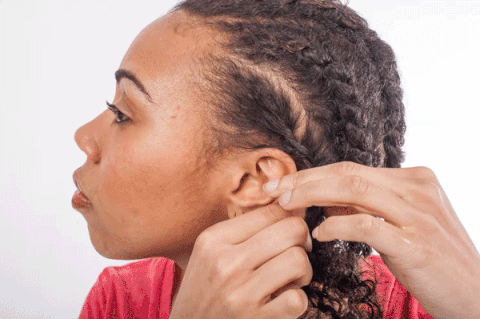 Thanks to my new regimen, I can now say my hair is no longer my enemy, and I no longer fear my hair appointments. Giving myself time to learn my hair helped me understand its nature. This process allowed my kinks to grow full and healthy, while offering me a painless alternative to my sensitive scalp woes.
Are you tender-headed? What are some ways that you relieve your sensitive scalp? Let us know in the comments!
Featured image by Shutterstock