In case you aren't familiar, The Hate U Give hits theaters this weekend.
---
The film, adapted from Angie Thomas' novel of the same name tells the story of the murder of an unarmed Black teenager, Khalil (Algee Smith), and the impact his death has on his community and childhood friend Starr Carter (Amandla Stenberg).
Khalil, an unarmed, Black teen is murdered by a police officer during a traffic stop in this fictional story. While, in reality, 17-year-old Laquan McDonald was murdered by a police officer in Chicago in 2014. Just this week, the officer, Jason Van Dyke, was convicted of second-degree murder and became the first Chicago police officer to be found guilty of murder for an on-duty shooting in 50 years.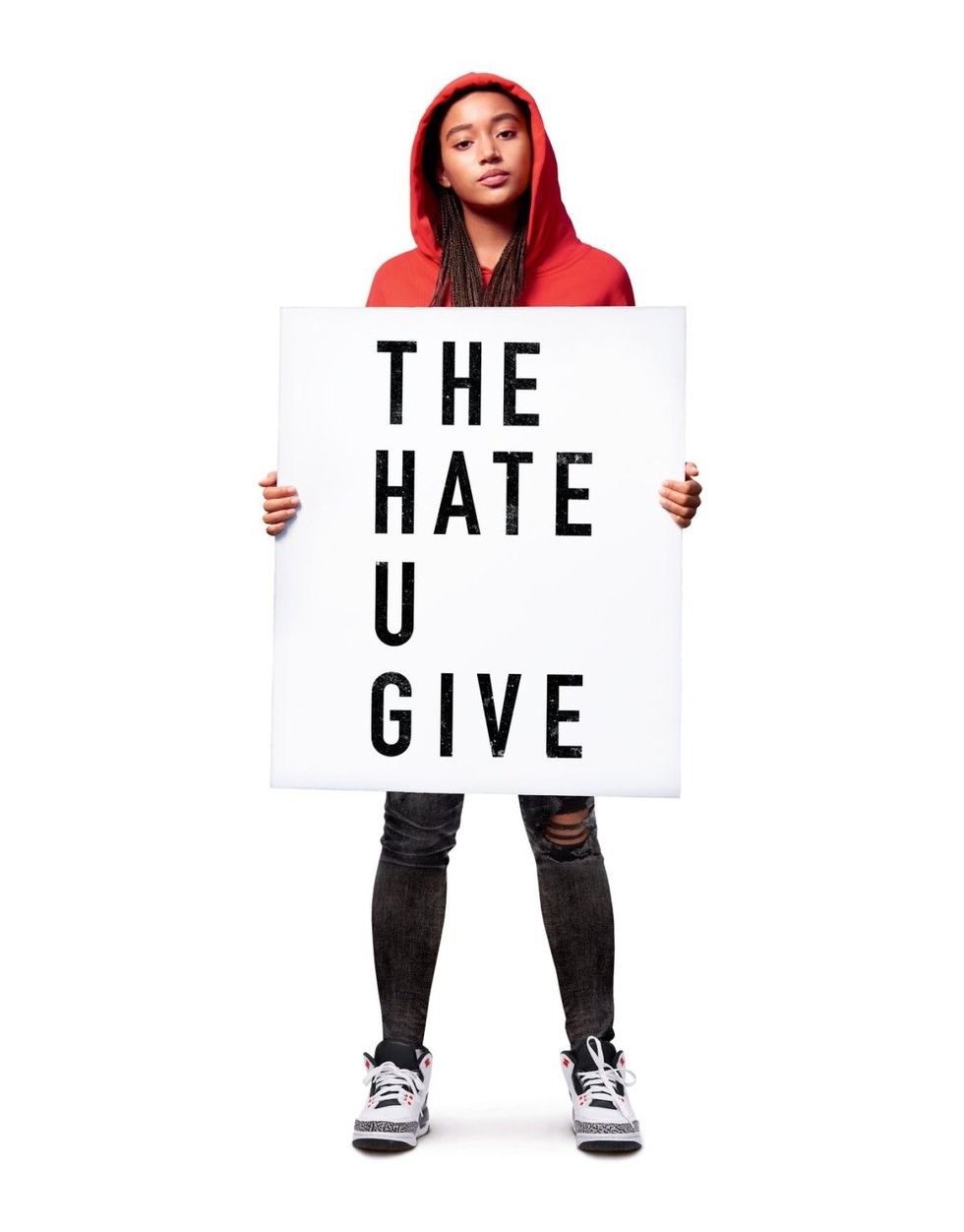 The Hate U Give20th Century Fox
Police brutality is all too prevalent in America. The Hate U Give delves into this topic, but goes even further to showcase the repercussions these deaths have on our families, friends, and communities.

xoNecole had the opportunity to speak with the cast of The Hate U Give during the Toronto International Film Festival (TIFF) in September, where Amandla Stenberg addressed the significance of this film from her own perspective.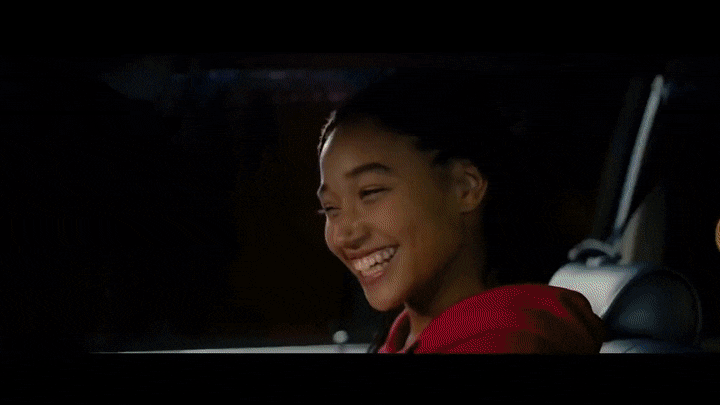 The Hate U Give20th Century Fox
Stenberg's character, Starr, witnesses the murder of Khalil, and struggles with making a decision to testify and how to navigate between her two worlds. She is a Black girl from a Black neighborhood yet, she attends a private school with white friends and dates a white boy. Through Starr's relationship with her boyfriend and friends at school, the story challenges white privilege and the strife it presents for Black people. She told xoNecole, "We're institutionally discriminated against. It's a struggle. To be able to get in a space where we have a platform, is a huge privilege, because it's really challenging to do that."

"I feel like the misconception around privilege is that you have some sort of mal intention as a privileged person. That you have a bad intention, but I think the problem is actually that you have no intention – that you have unawareness or ignorance toward your position in the world, and how it affords you opportunities over those who are discriminated against," she continued.

While only onscreen for the first act, Algee Smith, who plays Khalil really shines.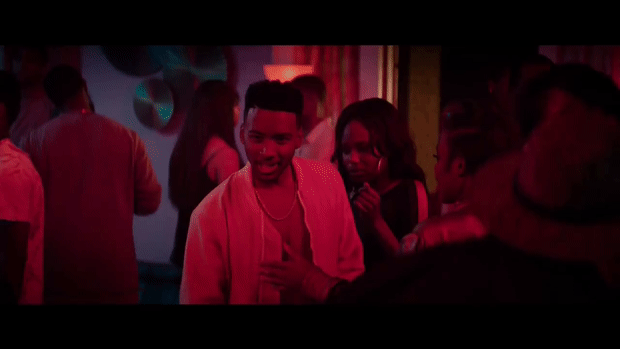 The Hate U Give 20th Century Fox
"I think when I had my initial audition with George (Tillman), I sat in that audition room for maybe 30 minutes to an hour. We were just going back and forth, because we were trying different ways. One thing we really said is that we didn't want to try too hard. Let the charm be there. Let the people fall in love."

And charming he was. Smith brought this allure that humanizes Khalil – and makes you fall in love with him - before his life is brutally taken away from him. He revealed to xoNecole the reaction his mother felt when watching Khalil onscreen.
"My momma cried like a baby," he said. "We watched it at night and the emotions were so much heavier, walking out of there. It was just silence and she was crying. Me and my momma been through a lot together."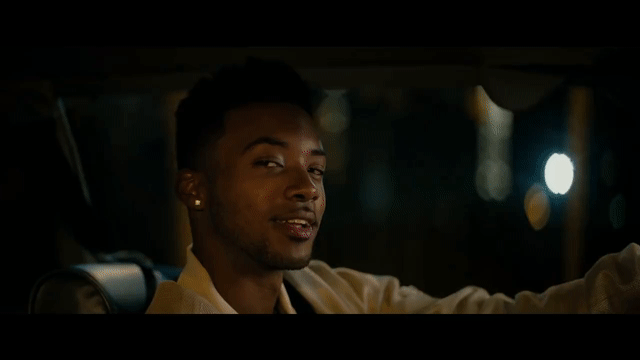 The Hate U Give20th Century Fox
The Hate U Give is guaranteed to overwhelm Black audiences with emotion, especially given our current political climate. The story is familiar and heartbreaking. For some of the actors, the film was surprisingly personal.

Dominique Fishback (The Deuce), who stars as Kenya, revealed that she has a personal experience with police brutality. Fishback was related to Eric Garner, who was wrongfully murdered by police officers in 2014 for selling cigarettes in New York.
"Eric Garner was a part of my family, and so, you never think that something like that could actually hit so close to home, and then one day you wake up and it's on the news," she said.
Despite the tragedy, Fishback recognizes her purpose, especially being a part of this film. "I'm here doing this movie. The first of its kind. I feel very fortunate and feel like it's a part of what my mission is supposed to be here."

Sabrina Carpenter, who plays one of star's prep school friends, echoed this sentiment, "I think the biggest gift you get as an actor is to be able to tell a story like this. I think that this film walked into all of our lives at a time that unfortunately is so relevant. Every single person that was involved in this film got to tell this story."
In addition to Amandla Stenberg and Algee Smith, the film also stars Regina Hall, Russell Hornsby, Common and Issa Rae, among others. Hall and Hornsby play Starr's parents, and give a stellar performance. Hornsby's portrayal of Maverick Carter is a pure depiction of Black fatherhood that we've been missing in film. The Hate U Give presents a strong Black family that knows their worth while addressing the genocide of Black people in this country.
The Hate U Give is in theaters everywhere now.