Barry Jenkins, the Oscar-winning director of Moonlight premiered his third film at the Toronto International Film Festival.
---
If Beale Street Could Talk is an adaptation of the 70's James Baldwin novel, a story centered around a young black couple in Harlem whose worlds are drastically changed when the fiancé is falsely accused of rape.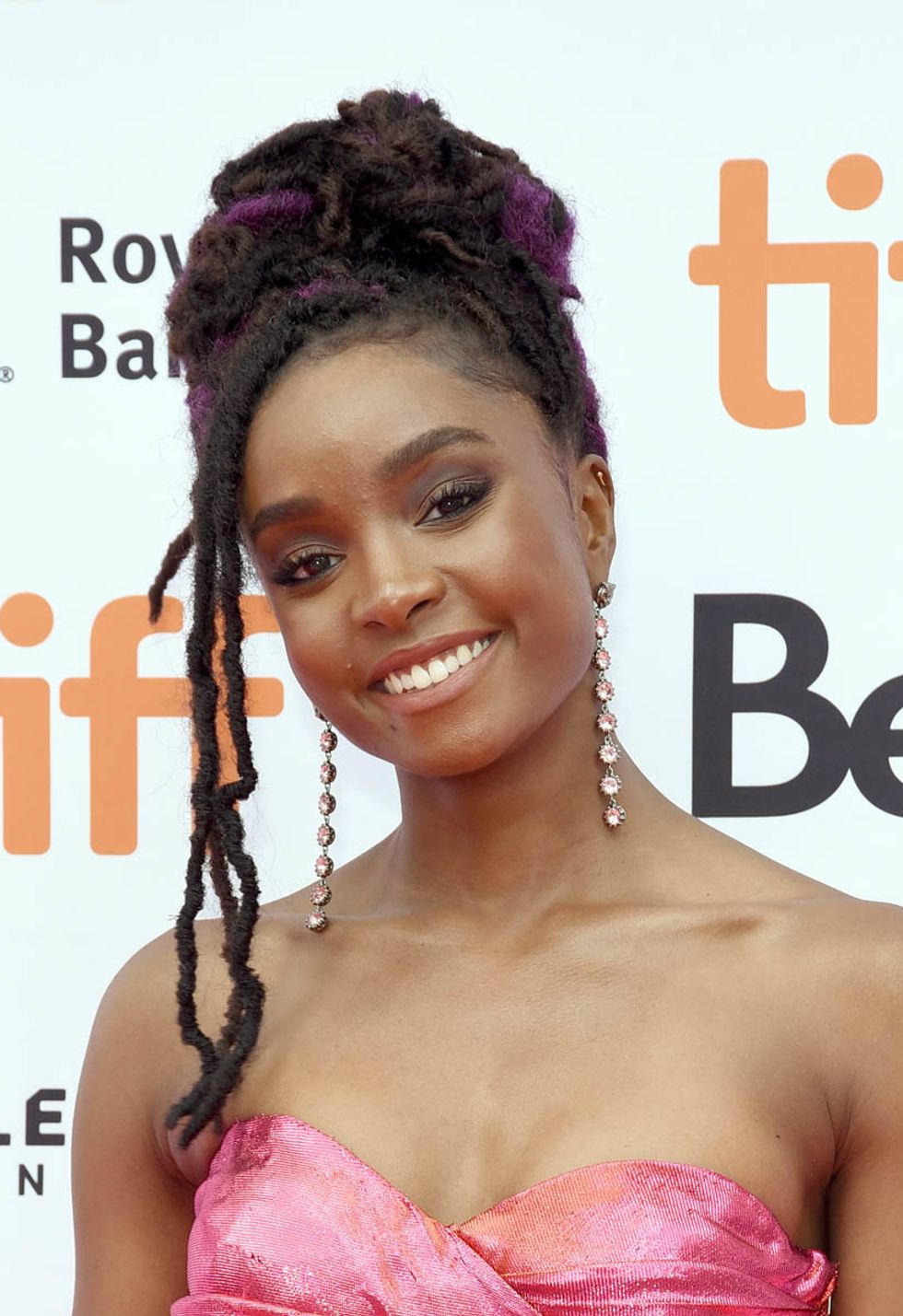 Newcomer KiKi Layne at TIFFGetty Images
Starring Stephan James and newcomer KiKi Layne as Alonso "Fonny" Hunt and Clementine "Tish" Rivers respectively, Beale Street is a story that depicts black love in its purest form amid the harsh backdrop of racism and prejudice in America. And it is as beautiful as it is heartbreaking. Through the acting, storytelling, and directing, Jenkins ensures that we feel seen and heard. He told xoNecole:
"'Moonlight' is a depiction of the family I grew up in. If 'Beale Street' is the family I wish I had."

While black love comes in many variations, the beauty of the film is heightened by the fact that its leading cast all have dark skin. With colorism impacting many actors in the industry, particularly black women, it's refreshing to see characters with actors' of a darker complexion portrayed in this light. The film feels like home; yet, reminds us that we haven't really seen this type of family on screen. Actress Teyonah Parris, who plays Tish's sister Ernestine in the film, added:
"It's important because you see three different women in such different places in our lives. Different representations of black women. And we all have very different personalities. I think it's really important to be showing a black family unit that's intact and fighting for each other with everything they have. That's what gets them through. Their worlds turn upside down, but they love each other. That's what's really at the heart of all of it."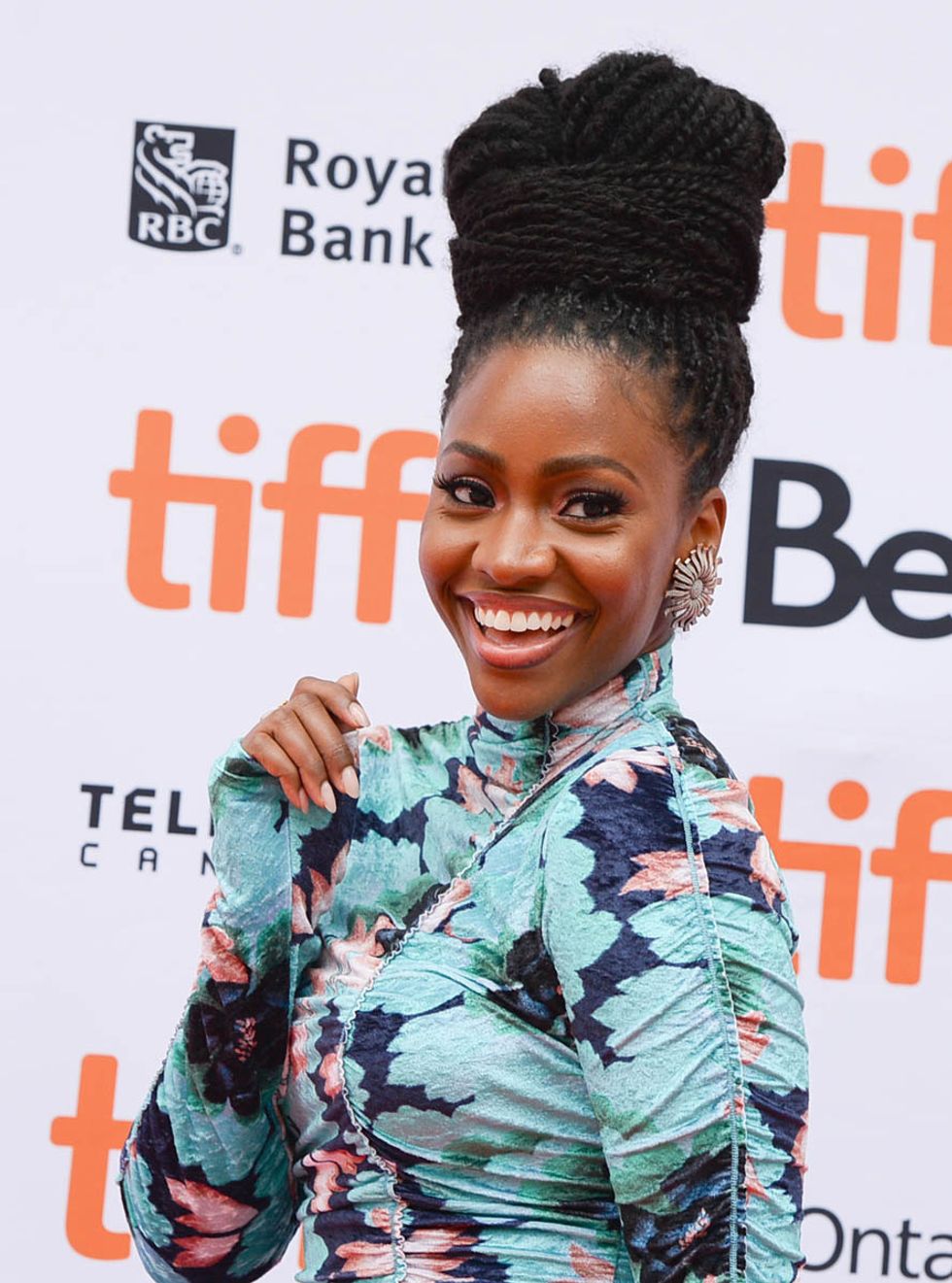 Teyonah Parris makes an appearance at TIFF.Getty
Regina King and Colman Domingo also star in the film as Tish's parents, Sharon and Joseph Rivers. When asked about the casting of dark skin characters in his films, Jenkins revealed:
"It's not intentional, but it is something that I find myself being conscious of for sure, only because it's been such a long history of one particular type of colorism in our industry. When I write a script. I don't see the character and who they are. I'm having an open mind to the color of that person. Within our spectrum. It shouldn't be dictated one way or the other. The actor comes in. They should get the part."
Interestingly enough, Fonny played by James was originally written as a light skin man. "This might be the one time the source material called for a light skin person, and Stephan just came in and said, 'Nah. This brother is chocolate,'" Jenkins continued.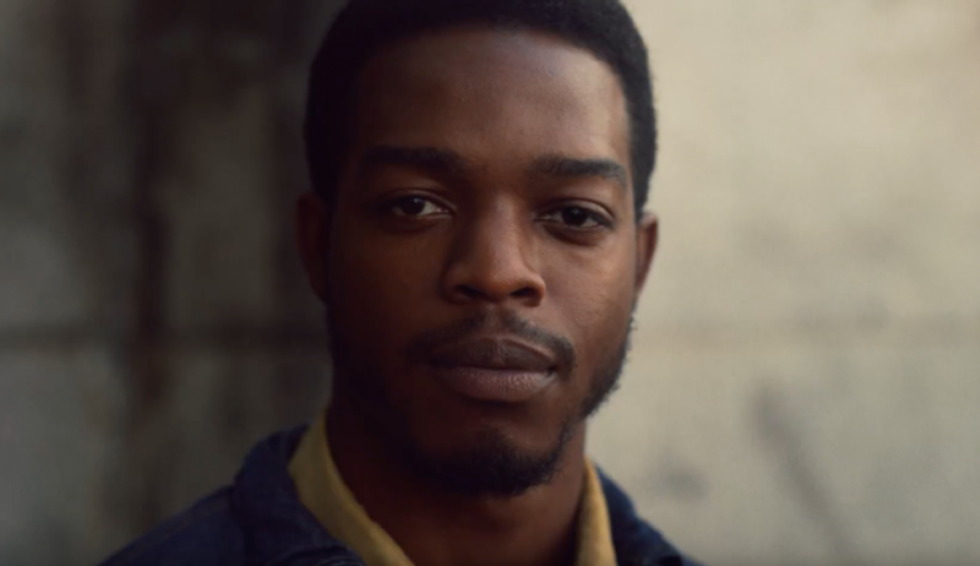 Stephan James as Fonny'If Beale Street Could Talk'
Many actresses have spoken up lately about colorism and the impact it has on women in the industry. Amandla Stenberg, who stars in The Hate U Give, which also premiered at TIFF has been pretty vocal about the topic. In an interview with Variety, she acknowledged her privilege as a lighter skinned, racially ambiguous woman both in life, as well as art. "Me and Yara and Zendaya are perceived in the same way because we are lighter skinned brown girls," she said. "We fill this interesting space of being accessible to Hollywood and accessible to white people in a way that darker skinned girls are not."

At the premiere, Parris also offered advice for fellow actresses and the role they can play in addressing colorism in Hollywood:
"Being aware and cognizant of what can sometimes be the disparities, and not discrediting anyone's experience and really hearing each other and trying to find a place where it can become a conversation. And realizing that you probably had a lot more advantages than the other person and making sure that's being talked about and dealt with."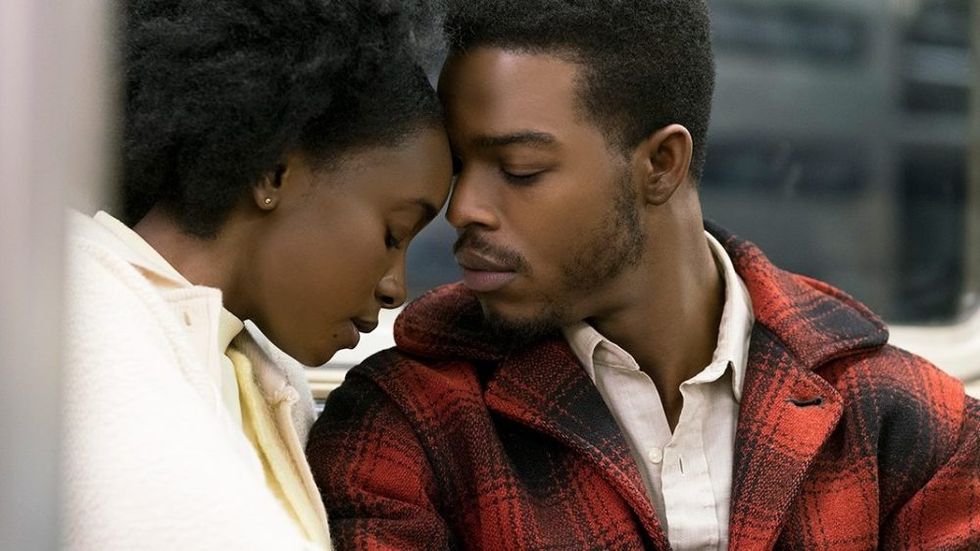 Still from 'If Beale Street Could Talk'
While the industry surely has a long way to go before we see the diversity among black people justly depicted, If Beale Street Could Talk is a step in the right direction. It is Jenkins' love letter to black women.
The film premieres November 30, 2018. You can check out the trailer below.