As a writer, I am always looking for a comfortable and peaceful place to be creative. From my favorite coffee house to rooms within my home, the idea of comfort is what I yearn for. Sometimes it's early in the morning with a cup of tea as I sit at the corner of my comfy couch surrounded by the sounds of soft jazz filling up my background. Other times, it's in the late hours as I sit on my bed with a laptop desk, engulfed in the rhythmic sound of Soca music as the music's energy comes out of my fingers, creating some of my dopest written creations.
While I feel like these are some of the best times and moments for my creativity, I learned that I can do even more to enhance my talent and get into my boss mode! This year, I have decided to make my home a more sacred space for productivity and wellness. Yes, I've got my self-care crown on!
Recently, I took the advice of Intuitive Life and Wellness Coach Dani Faust to make a few changes in my home and I have to admit, they are very helpful with achieving my goals without complicating my already busy lifestyle.

1. Declutter & Destress
It all starts with cleaning my work space, which I now do on a weekly basis. "Declutter and remove things that are not in resonance with who you currently are or who you're trying to become," says Dani.
Facts! I find the less junk you have in your space, the easier it is to work. I also try to work paperless and keep my work in neat folders on my computer. After decluttering, I went back to my roots and smudged my home with sage from top to bottom. This rids the home of negative vibes that may have crossed your threshold. It also protects your space from negative thoughts. Get into it!
2. Set Ground Rules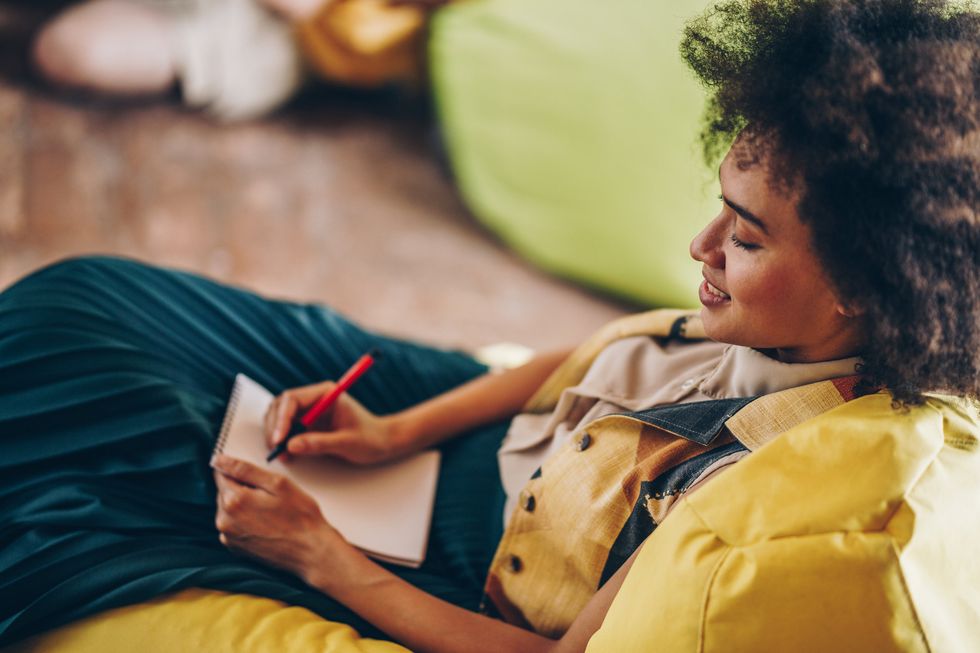 Getty Images
Dani also suggests creating household rules for people who enter in order to protect your space from negativity. "For example, only allow positive words and gentle communication in your home," Dani says. "Arguments and bad communication are not allowed."
One of the rules that I have made for my home is to place my devices on "do not disturb" after 12 AM. No more random notifications at night. My goal at night is to relax, chill, and get the rest that I need in order to have a fresh and healthy start to my day.
3. Use Essential Oils
It may not be the first thing that comes to mind when it comes to finding comfort, but Dani also recommended that I get into essential oils. "Essential oils help improve your health and help you create the mood you want to be in," she informs.
I use lemon in the morning to boost my mood, and lavender or chamomile in the evening so that I can relax and sleep in peace. I also open my shades in the morning to bring in the natural lighting in while I work. The natural light is important to your eyes, skin, and the function of your mind.
4. Let It Flow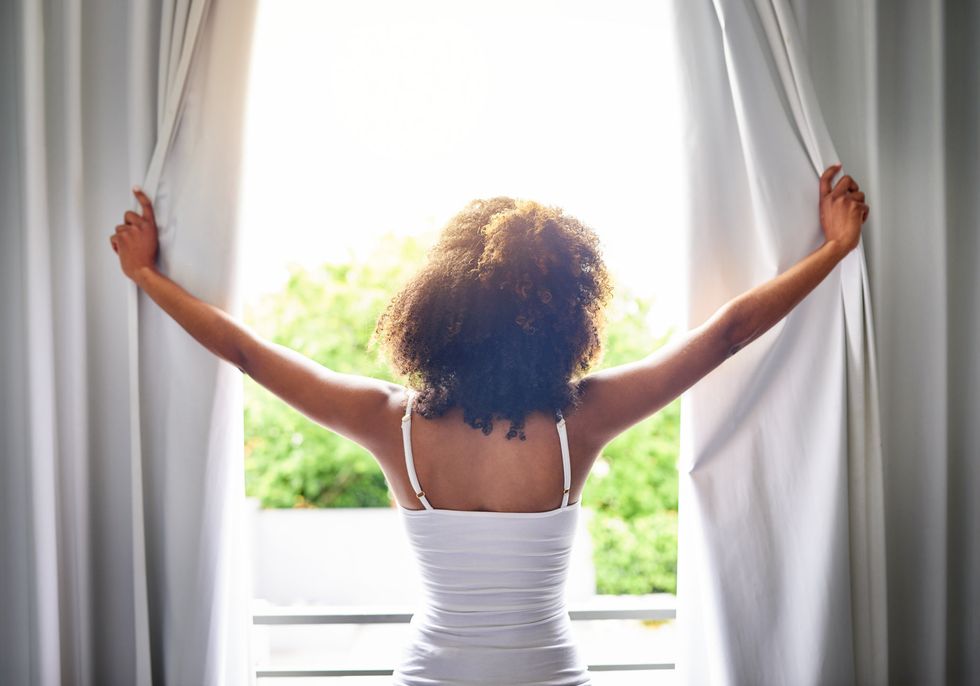 Getty Images
"And if it's not too cold, open your windows once a day to get fresh air flowing," Dani suggests. It cleans the air and purifies the lungs, which ultimately promotes clarity and focused thinking. Plant life is also essential to clean the air and relaxation, so consider an aloe plant.
Lastly, Dani recommended that I never make my bedroom my work space.
"Your bedroom is for sleeping and/or love-making only."
I couldn't agree more. I have now created a work space that is perfect for my desk and gives me all the comfort I need to be the best writer I can be outside my bedroom.
Want more details on how you can make your home a sacred space for productivity and wellness? Visit Dani at: www.okdani.com.
Featured image by Shutterstock.
Article originally published on February 2, 2019
Keep reading...
Show less