---
There was a time when my style inspo came solely from TV shows or even popular magazines. Now I simply click on an influencer's profile, and boom a beauty how-to, the latest fashion trend, and sometimes just pure entertainment. It's no wonder that influencer-marketing has become the successful business that it has. As an entrepreneur, I'm always curious to know more about a brand's process. What works and what doesn't? How am I able to make my passions profitable?
A few months ago at the Aunt Jackie's Grapeseed Collection event, I met beauty influencer Kimberly White. We chatted about the highs and lows of being a creative, and she schooled me on the importance of high quality content and consistency. I knew she'd be the right person to explain more on brand-building and landing paid partnerships.
Check out our conversation below.
Tell me a little bit about your brand.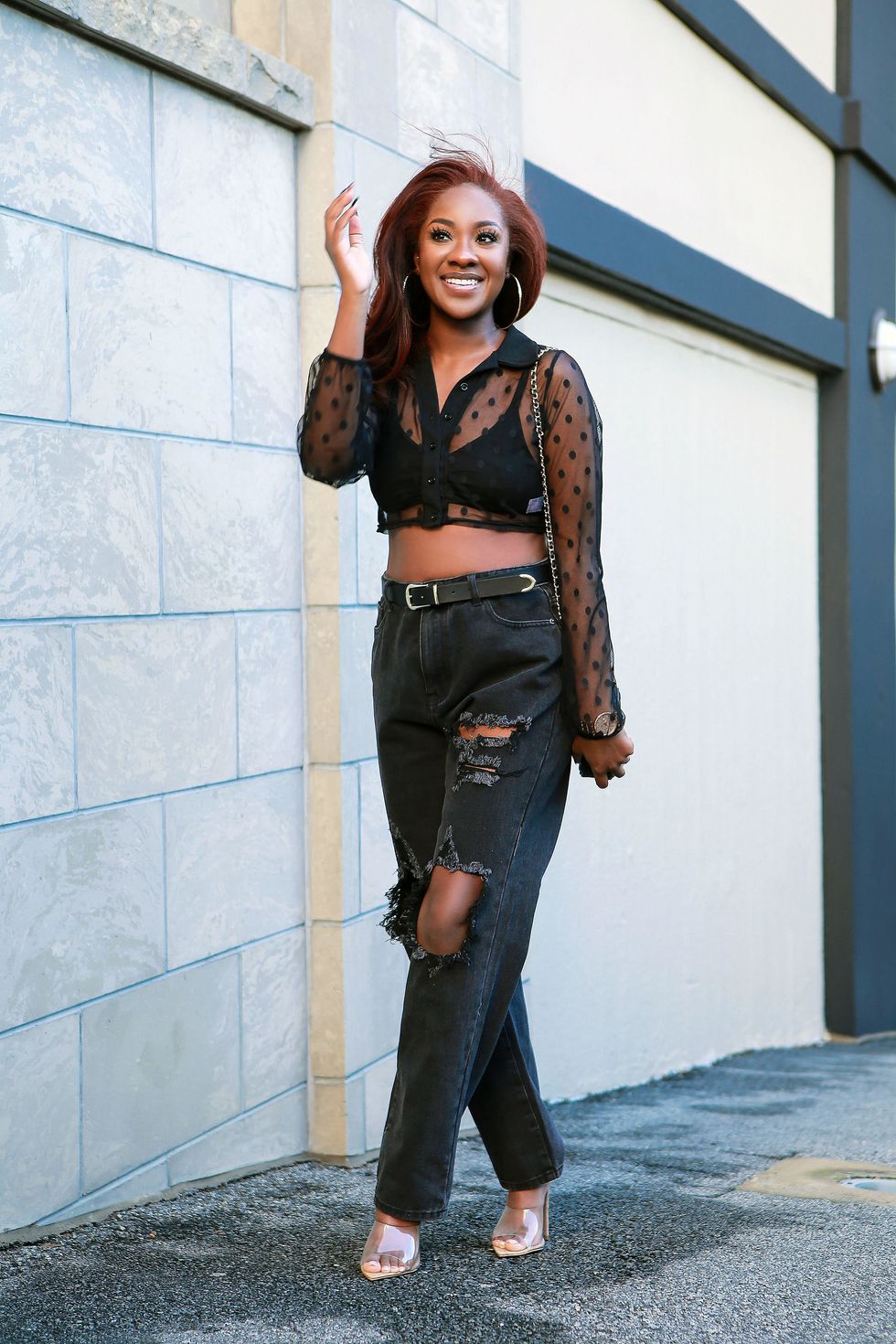 Courtesy of Kimberly White
I created my brand to inspire women to be comfortable in their own skin, while being their most authentic selves. My purpose is to provide hair and skincare information, while showcasing the latest fashion and beauty trends. There aren't many kinky-haired brown-skinned girls represented in the media, so I love being a positive example for others who look like me.
How did you build your following?
I started to build my following by sharing pictures of my natural hair journey. I cut off my heat damaged ends in 2016 and created a pic stitch of the process to share on my Instagram. From there, I continued to show my various hairstyles, the products I was using, and I also created a YouTube channel to help build my audience.
When sharing my pictures on Instagram, I tagged many natural hair pages with large followings, and would often get reposted, so new people would find and follow me through those pages. I also posted consistently to my Instagram page almost every day. Over this past year, I transitioned into lifestyle blogging, where I continue to share hair content, along with beauty, fashion, and more.
How important is hashtagging?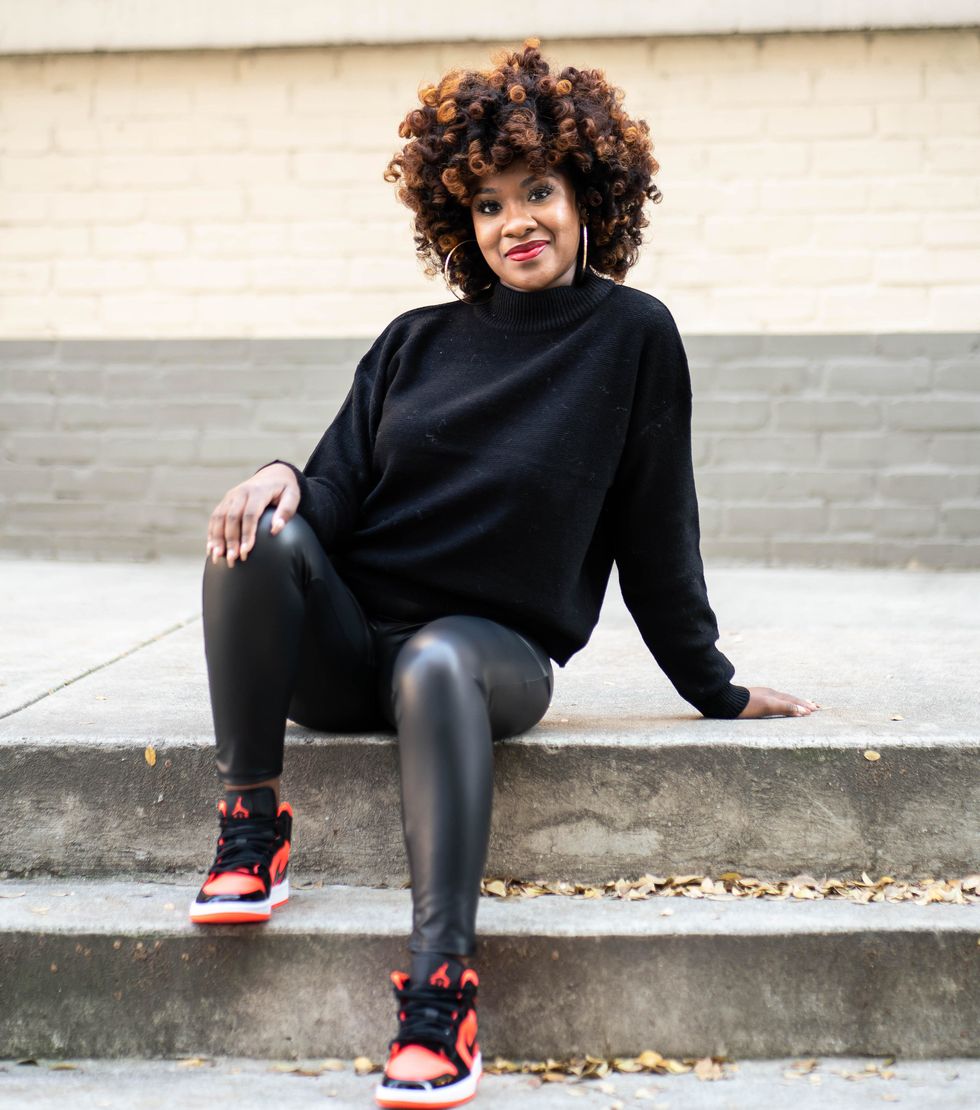 Courtesy of Kimberly White
Using the right hashtags is extremely important if you are looking to build an engaged audience and grow your following. You need to make sure you're using specific hashtags that your target audience will be searching for.
For instance, if you are an Atlanta-based fashion blogger and use hashtags such as #Style or #Atlanta, your posts are a lot less likely to be noticed since those hashtags are very broad. Using hashtags that aren't specific enough, will make it more difficult to stand out amongst other posts that are using those same hashtags.
Narrowing things down by using #AtlantaStyle or #AtlFashion will increase the chances of your posts being found by your target audience and increase your chances of becoming one of the top posts under that particular hashtag.
Can you tell me about your advice for new influencers? 
It's important to not give up too soon, and not be afraid to pivot and try something new if you're not getting your desired results. Building a social media following isn't going to happen overnight and takes patience.
One of the biggest mistakes I see new influencers make is not posting consistently enough. It's going to take more than one or two videos and photos, and there will be a lot of trial and error, but keep going!
Also try to not pay too much attention to what everyone else is doing, and don't be afraid to be yourself! Being different and embracing the qualities that make you unique is what other people, who are similar to you, will resonate with and follow you for. Be yourself!
What was your biggest influencer mistake?
One of my biggest influencer mistakes was not reading a contract thoroughly before signing it. After a few emails back and forth with a brand that wanted to collaborate, we agreed that I would create one YouTube video.
A contract was forwarded over that had "2" beside the requested number of YouTube videos. I signed before I saw that, so I ended up having to record 2 videos for this brand instead of 1. This was one of my first paid collaborations, so I quickly learned to read contracts more than once and make sure all the details reflect what was discussed. It's also better to jump on a call with a brand if you can, as things can easily be misconstrued via email.
What advice do you have for people who are trying to land paid brand partnerships?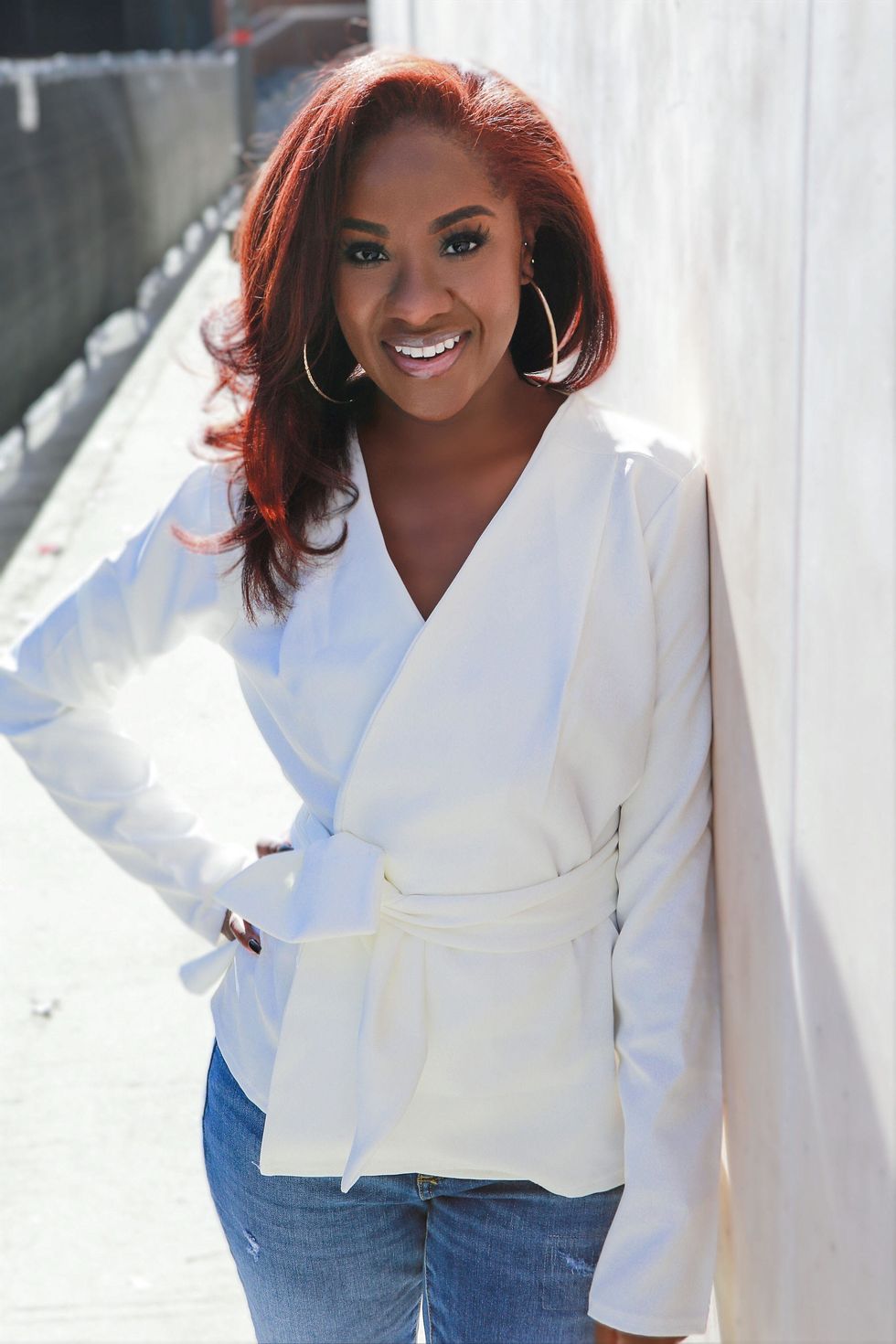 Courtesy of Kimberly White
My number one piece of advice is to create high quality content that is worth brands paying for. Also, tag the brands that you are using and wearing in your posts so they will notice you. Brands are watching, and WILL reach out if they love your work and want to partner with you!
If you want to land paid partnerships, be willing to invest your own money first into your equipment, photography, and more. Also do not be afraid to approach companies and pitch yourself for brand work, and do not let hearing the word "no" discourage you.
Keep up with Kimberly White on IG and FB at @officiallyKimwhite and on Twitter at OfficiallyKimw.
Featured image via Kimberly White