---
Media has the power to create conversations, establish trends, and sway consumer opinions and you need in ASAP. The problem is, every time you reach out to a media publication for coverage, you're met with unanswered emails and cold shoulders. While you may feel like this lack of communication is a reflection of your product, it's actually a reflection of your packaging.
If you're an entrepreneur who feels like pitching is a pain in the ass, the truth is you're just not doing it right, sis. Luckily, Forbes Senior Contributor Pauleanna Reid slid through this year's ElevateHER Crawl and dropped gems that had our tribe dripping in entrepreneurial expertise. According to this Canadian-girl boss, although she gets several brand pitches on a regular basis, the majority are wrong AF.
"On a weekly basis, I receive at least a minimum of 50 pitches. 47 of those pitches are incorrectly done. Your goal is to not get your email deleted. So I'm going to tell you how to run your race."

Forbes Writer Pauleanna Reid's Expert Tips On How To Pitch To Mediayoutu.be
Read on to learn how to effectively R.A.C.E. when you pitch yourself to media brands and increase your chances of getting your story heard:

R is for Readiness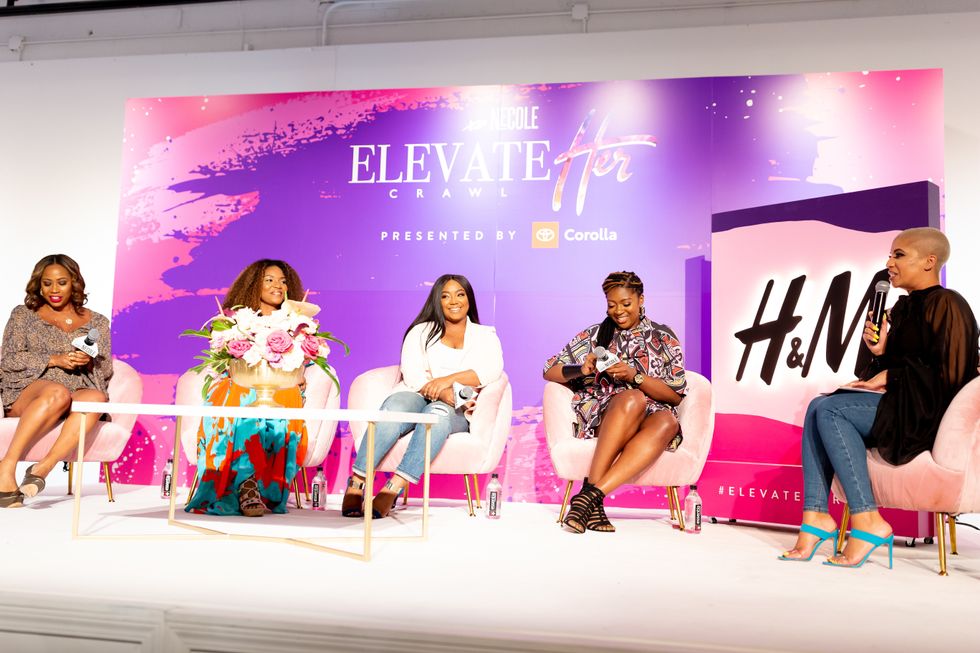 Photo by Carol Lee Rose for xoNecole
Stay ready so you don't have to get ready. The opportunity of a lifetime could show up on your doorstep at any time, and Pauleanna says that this is a major key that entrepreneurs often overlook when pitching their stories:
"You want to make sure that you have creative collateral ready at all times. Press kit, media kit, you'd be surprised how many people do not even have a headshot. I can't write my article without creative collateral."
The writer also noted the importance of having a clear vision. Your brand story is the backbone of your business and Pauleanna says it's important that we tell it right:
"Make sure that you can articulate your story. How are you contributing to a conversation on a community level, on an industry level and the world at large?"
A is for Audience  
I hate to break this to you girl, but you can't sell to everyone. While you may want to believe that your consumer is every consumer, that's just not facts.
Everything ain't for everybody and this is also true when it comes to your business.
"Your company addresses a need for a specific type of person. You need to figure out where this person lives. Not geographically, [but] what publications are they reading?"
The writer/entrepreneur shared that it's important to target your audience so that you can pitch to the appropriate publications.
"At 'Forbes', we have a millennial audience that's very entrepreneurial. They value solutions. So you're not going to pitch me an inspirational story, I need action steps. I need to know what problem you are solving. The worst thing you can do is pitch me and your first line is 'I want to share my story in 'Forbes'.' No, you don't. You're not ready."
C is for Contact
It's not about what you know, it's about who you know and Pauleanna gave us some valuable tools to make sure you're in touch with the right people:
"You need a contact to get a contract. So how are you going to find these contacts? You're going to your Twitter advanced search, and you're gonna look for the words 'editor', 'deputy editor', 'writer', [and] 'journalist'."
Sites like Hunter.io and HARO can give you the Rolodex of your dreams and even potentially double your income.
E is For Execution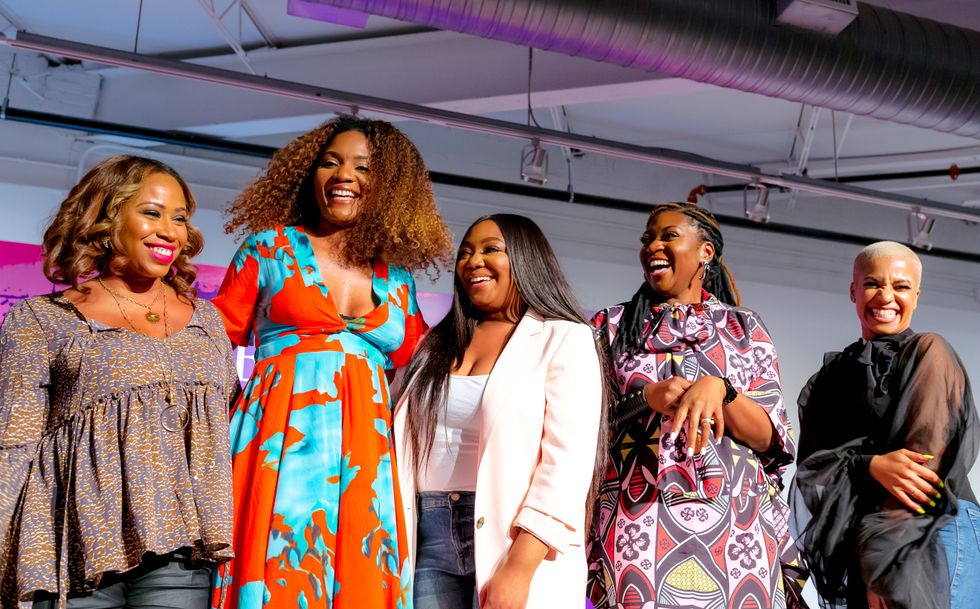 Photo by Carol Lee Rose for xoNecole
Let's be clear. Pauleanna and every other editor in the world is tired of you sending those long-ass emails once a week. Less is more, and this especially applies when it comes to pitching your brand to a journalist. Contrary to popular belief, we don't need your life story, sis. Condense your brand's narrative into no more than 600 words the next time you send an email. Pauleanna explained:
"Organize your emails. People are not putting paragraphs. People are sending me pitches that are 1000 words. Edit your email, and I guarantee you can get your pitch in less than 500-600 words."
Pauleanna made it abundantly clear that editors are not one of your little friends. Make sure to come correct:
"Another thing is, I am not your sweetie. I am not your love. I'm not your honey. My name is not Paula... Spell my name right and give me that respect. I guarantee you will not be able to enter another inbox if you misspell the editor's name."
The author also offered some yasss-worthy software to help us keep up with our emails after they're sent:
"You can use YesWare, you can use Toot. You can use MailTracker. Girl, I'm giving you all the gems. Track your email because it will help with your follow up."
Watch the full video of Pauleanna's inspired rendention of a TedTalk by clicking here.