New York Fashion Week has come and gone, but the fashion moments will remain forever. After getting an up close and personal look at a few of my favorite collections, I spotted an array of exciting spring trends coming down the runway. From emerging designers such as No Sesso to CFDA winner Theophilio and Luar, these were just a few that set the tone for what is soon to come.
---
Subtle statements, from lightweight sheer fabrics to bold embellished styles and oversized jewelry, were just a few of the top takeaways for the season ahead. Although we're gearing up for fall, it's safe to say we are highly anticipating what's to come in 2023. With a balance of both minimal and maximalism at play, we've created a list of the top trends to keep an eye out for in case you'd like to get a head start on your spring/summer wardrobe.
1. Sheer
​When I think of statement looks, sheer clothing wouldn't be at the top of my mind. However, this upcoming spring/summer, see-through fabrics are making the biggest statement of all. Gracing the runways, the transparent trend was the common factor of them all. The not-so-subtle sexy chic lingerie look may only be here for a good time not a long time so get ready and enjoy while it lasts.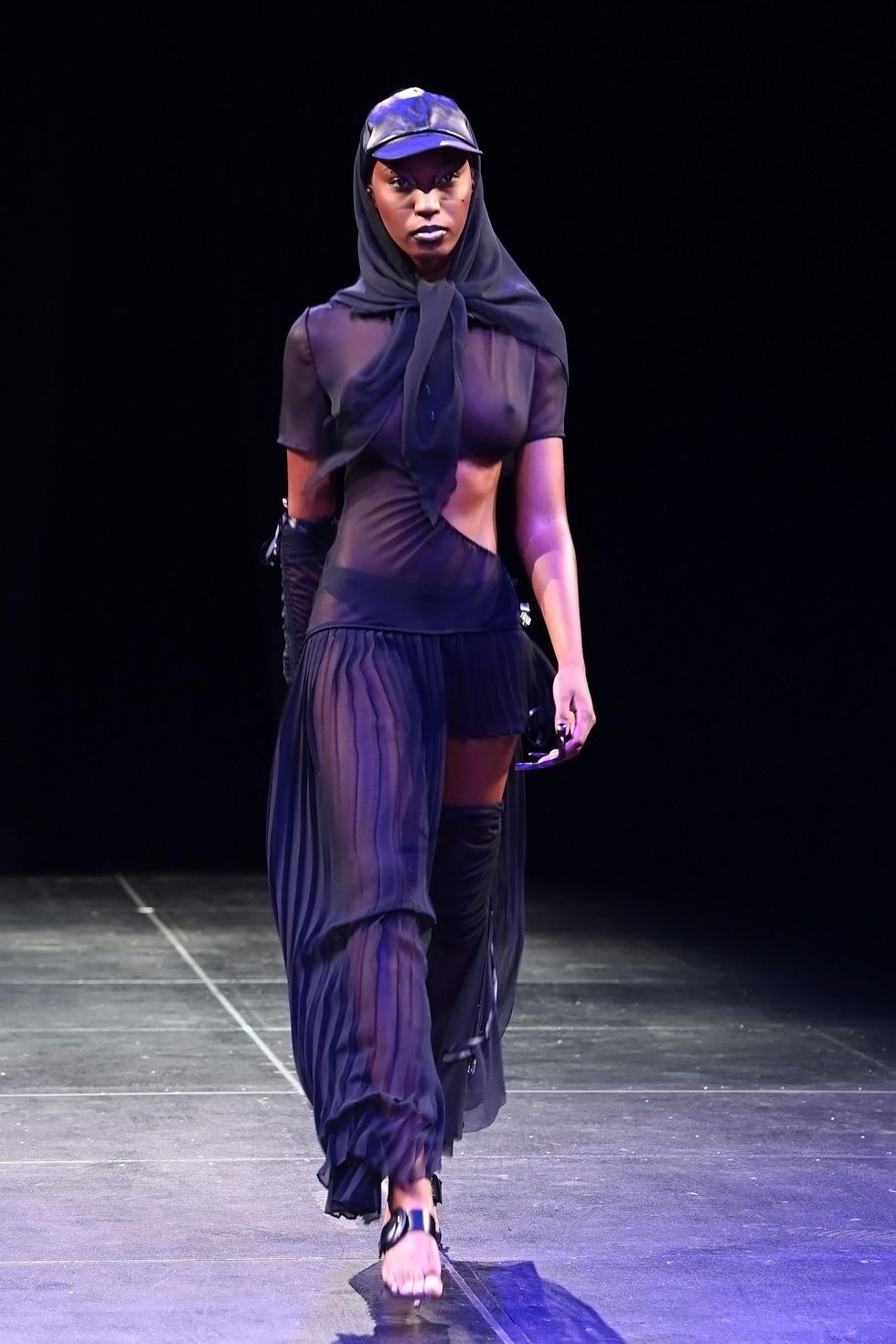 Shannon Finney/Getty Images for NYFW: The Shows
2. Embellished
The early 2000s had this past year in a chokehold and from the looks of this past fashion week, that will remain throughout 2023. Designers such as Theophilio lit up the runway with an embellished rendition of the white tank top. Playing on the infamous "I love NY" logo, the CDFA winner played on the heavily influenced millennium New York fashion we've grown to know and love.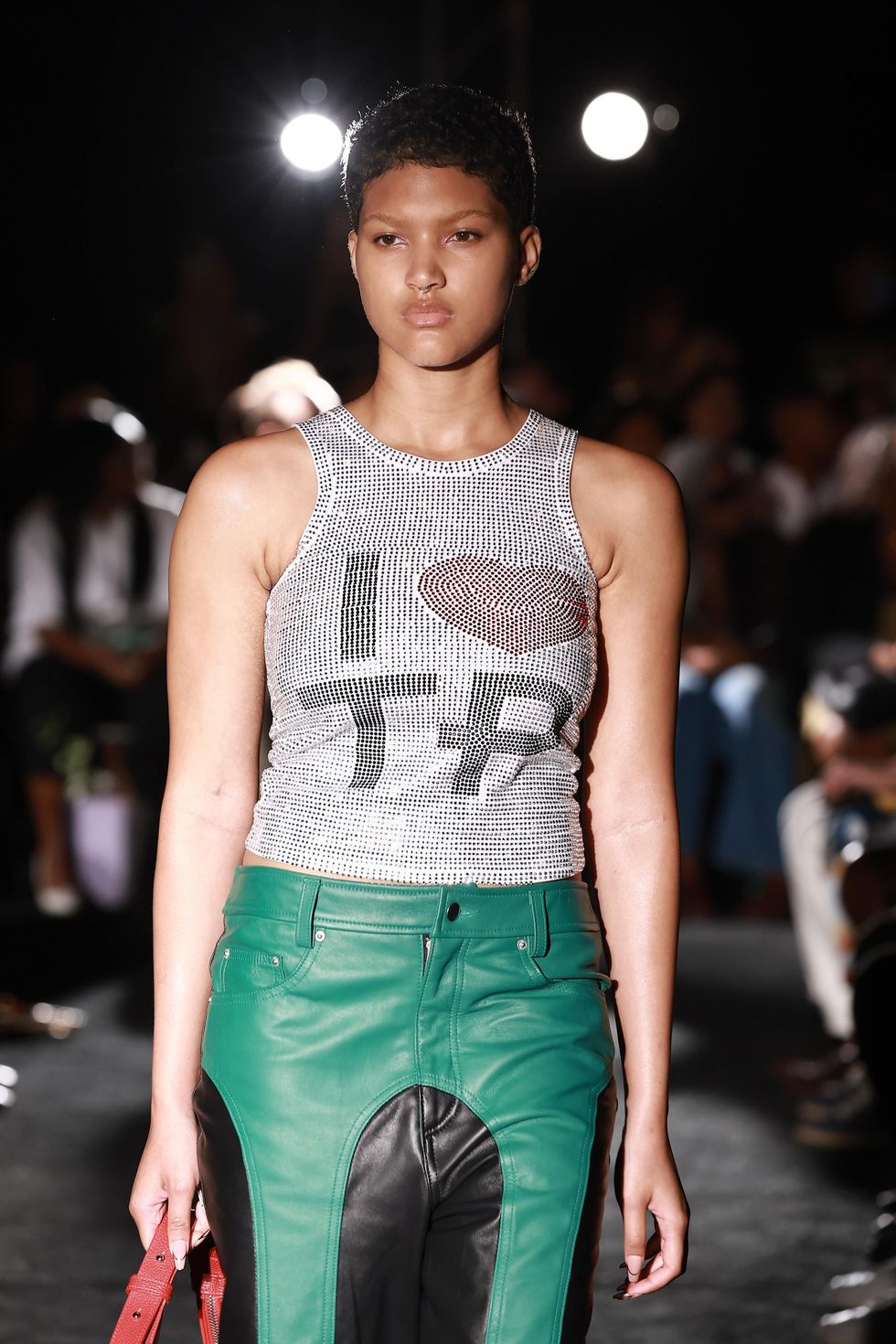 Arturo Holmes/Getty Images for NYFW: The Shows
3. Statement Jewelry
Gone are the days of understated jewelry. The latest looks include bold, in-your-face accessories that may very well turn heads from at least a block away. After a long pandemic-era minimal trend, we've returned to a fashion renaissance of sorts which includes metal arm decor by designers such as Kim Shui.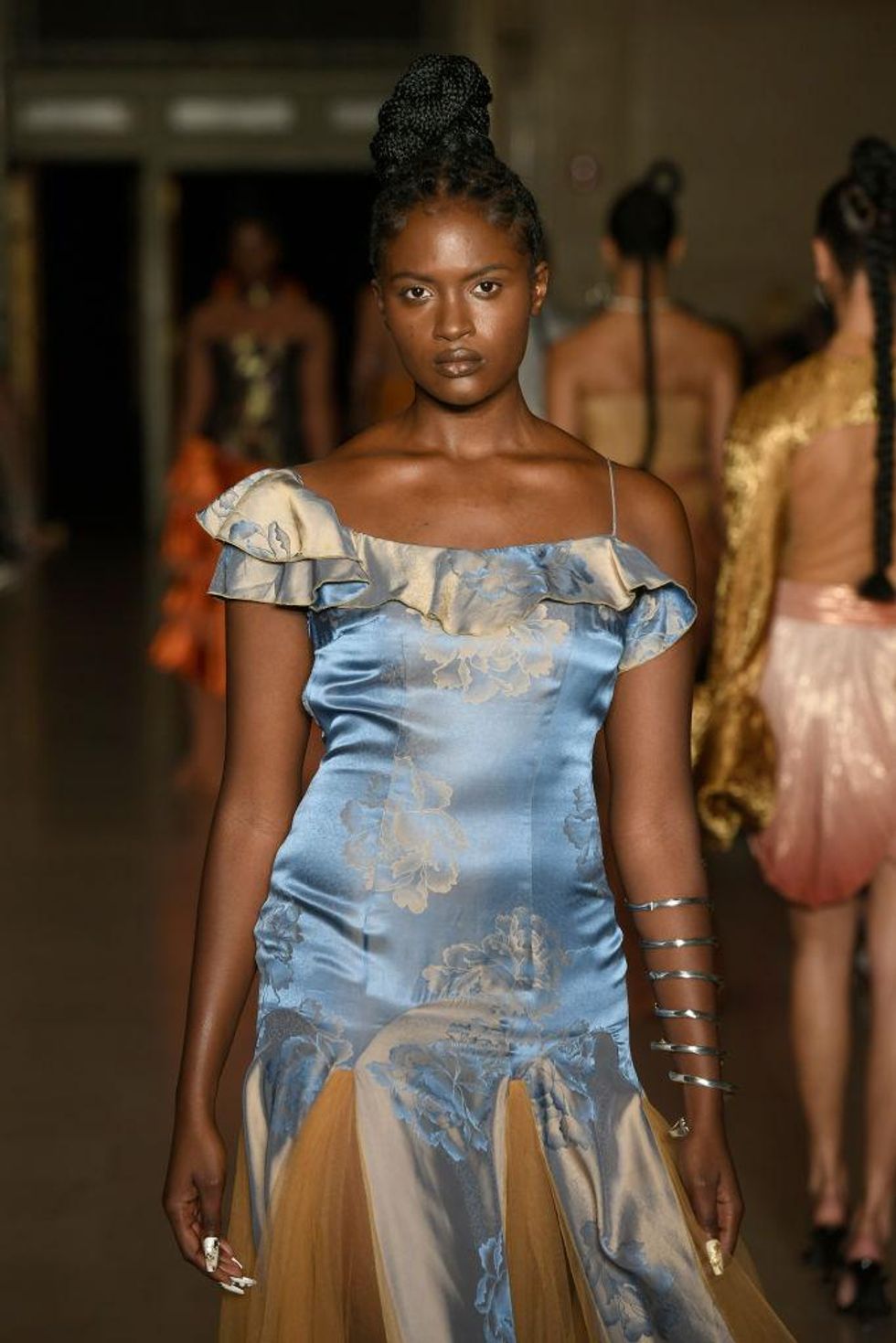 Fernanda Calfat/Getty Images for NYFW: The Shows
4. Hair Art
​Along with clothing and accessory trends, most notable were the intricately styled hair moments elevating these runway looks. Designers such as Sammy B, Kim Shui, and No Sesso showed how hair art is definitely forecasting for next spring, and I'm already gathering my warm-weather hair inspo. Experimenting with ponytails, braids, and classic '90s-inspired hair flips and side bangs, these stunning looks will be an exciting moment in 2023 history.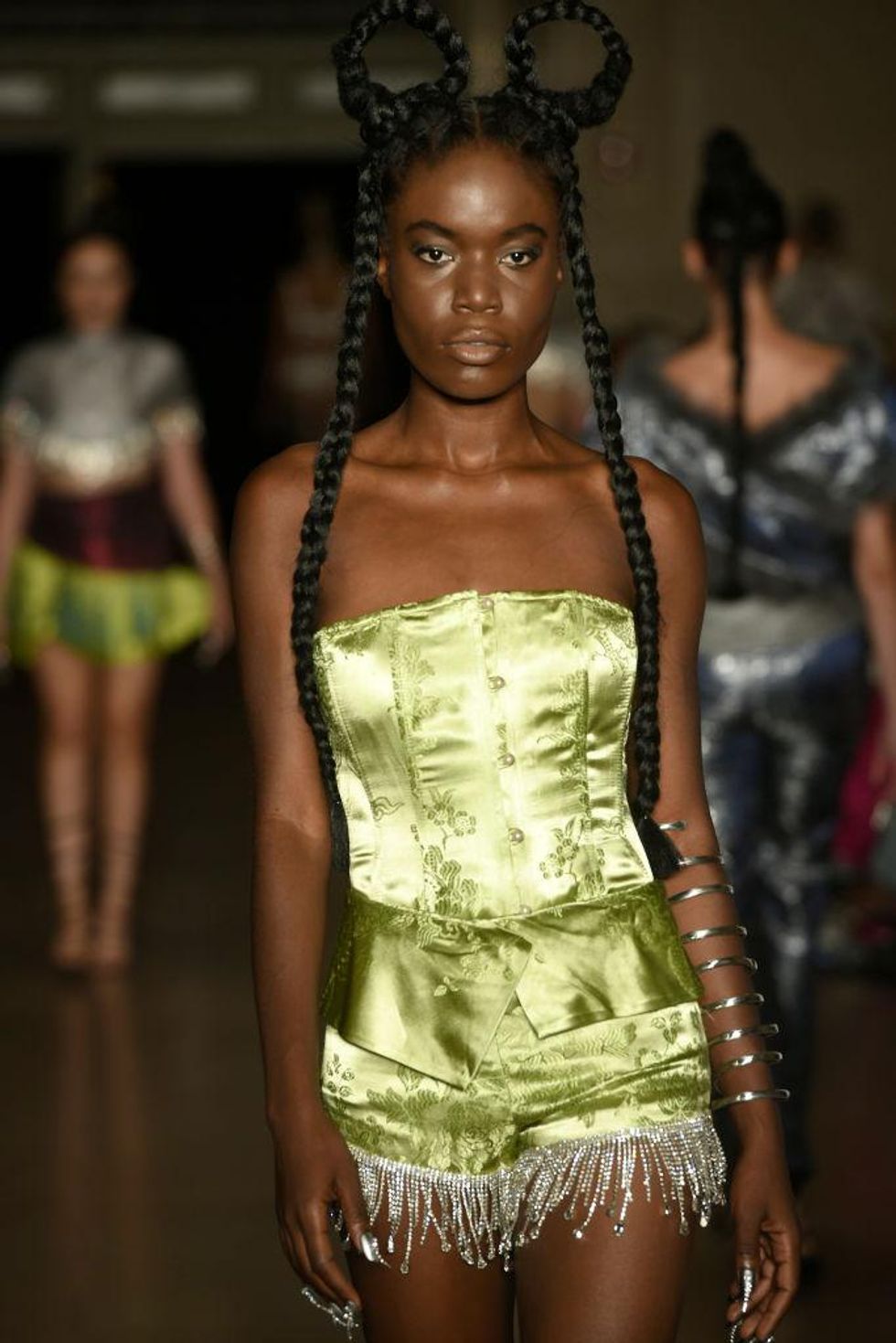 Fernanda Calfat/Getty Images for NYFW: The Shows
5. Chunky Soles
​Chunky soles are currently having quite the moment and will continue to dominate throughout early next year. In addition to the thick soles, there's also a sleek futuristic element, from sneakers to clogs and even the summer sandal. As maximalism slowly takes over, adding chunky footwear is a great way to add a pop of trend for those that love a classic yet chic look.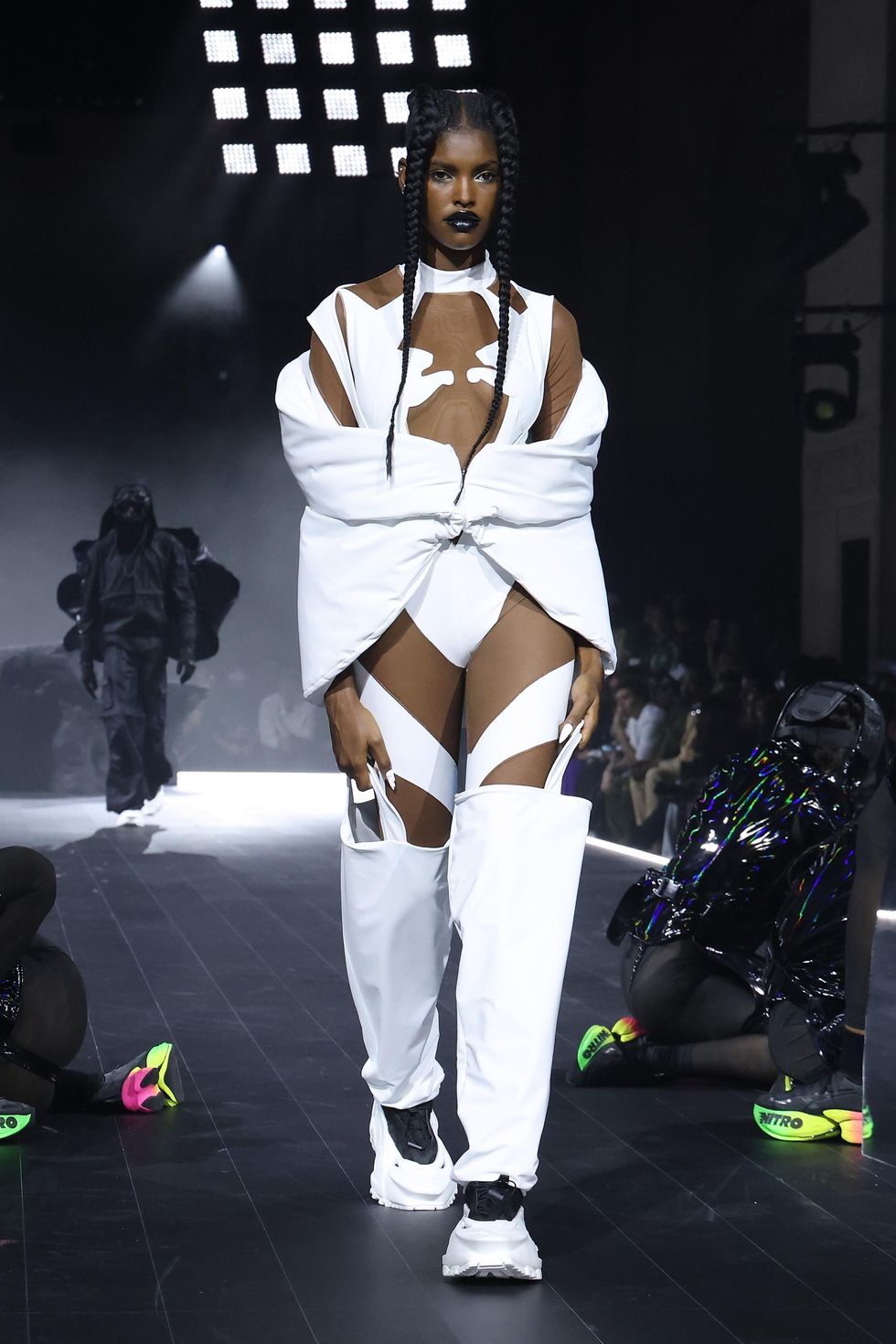 Taylor Hill/WireImage
6. Maxi Skirts (Long Hems)
Maxi skirts are a closet staple that will never go out of style. While they'll never fade from absolute obscurity, it's how they're worn and designed that shapes the trending style. From denim, sheer fabrics, and highlow designs, to pinstripe patterns, the looks are limitless. Dress this style up or down for a fashionably forward moment.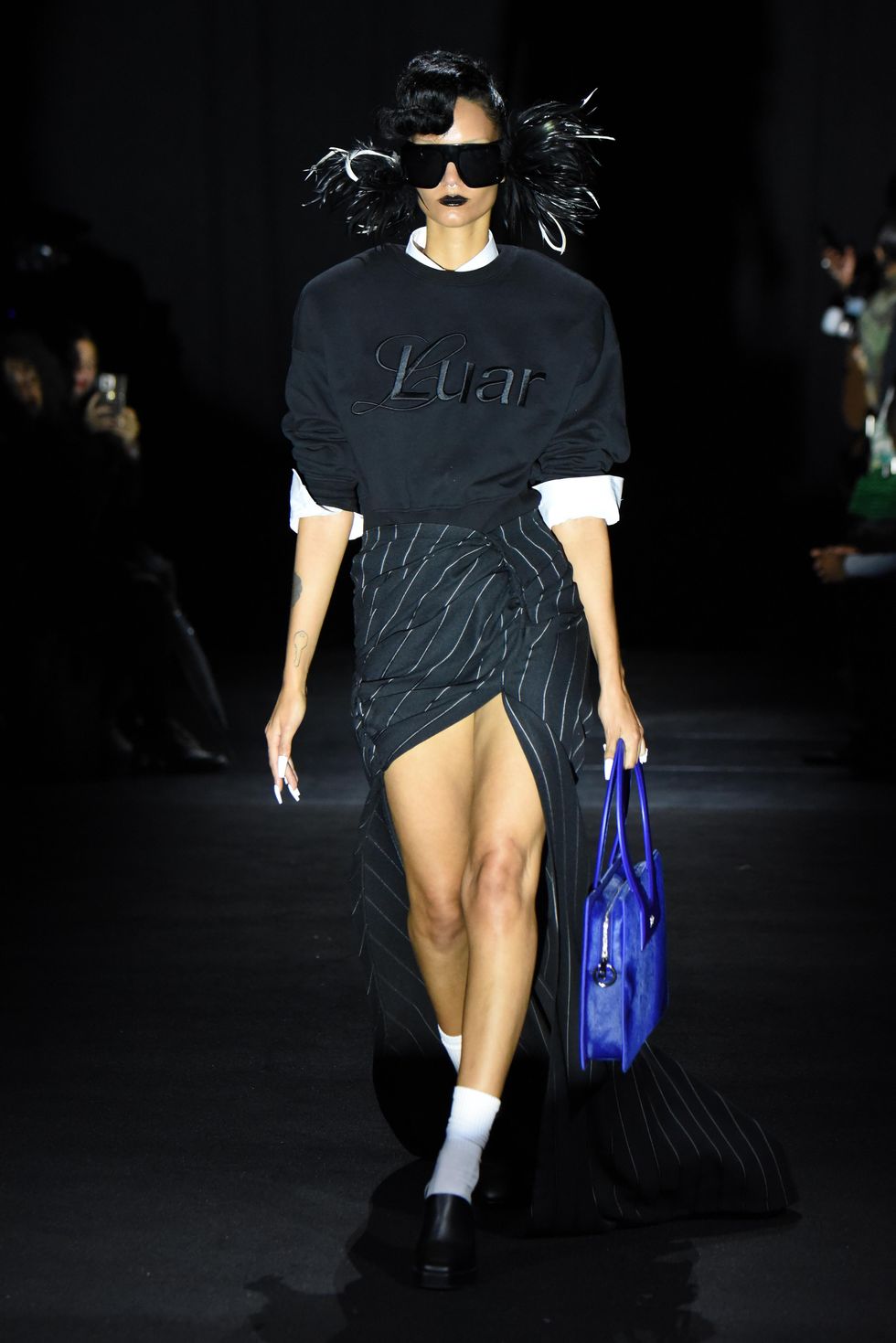 Albert Urso/Getty Images for NYFW: The Shows
Featured image by