If you've ever seen the classic African-American film, The Five Heartbeats, you know that the scene when the leading men get their dreams stolen by The (whitewashing, song-stealing) Five Horseman is a real-life tear jerker. Like in any movie based in that time period, it was made abundantly clear that black creatives had gotten the short end of the stick for decades. Before Elvis Presley, Little Richard was the crowned king of Rock & Roll. And before Moschino teamed up with Sephora, Raynell Steward, affectionately known as Supa Cent, created The Crayon Case.
---
A business that started off as a small town operation is now a company that has garnered over $1 million in less than two hours. If that isn't black girl sorcery at its finest, I'm not sure what is.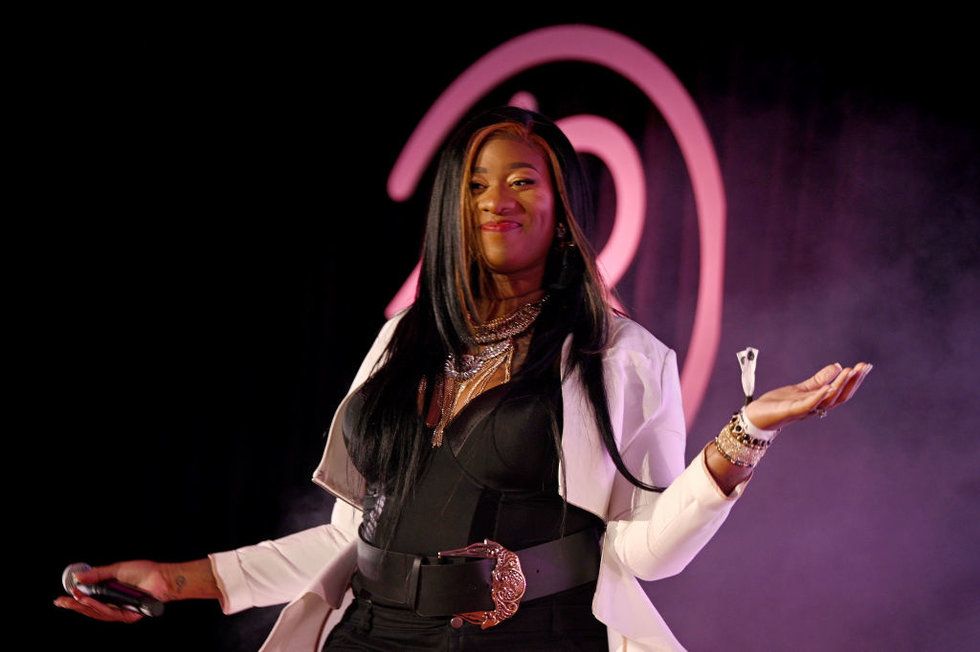 Dave Kotinsky/Getty Images for Beautycon
Supa is a mother-of-two, fiance to a business owner, and New Orleans native who's created a platform for women who have gone through hell to beat the odds. In the past, she's broken the Guinness Book World record for having the largest toy giveaway (ever), and after building her multi-million dollar company from the ground up, she is one of the most relatable influencers in the game right now. What's not to love?

Although Supa has been wildly successful on her journey, there are forces beyond our control that will always try to snatch your joy when you're not looking. I'm a huge fan of Shark Tank, and on the investment-centric show, they always talk about how easy it is for a "big fish" to rip you off and we're seeing that in real life when it comes to the latest Moschino x Sephora collaboration. The collection, which drops April 25, is Sephora's second project with fashion designer, Jeremy Scott, which features teddy bear and, you guessed it, school supply-themed beauty products. How original.
Diet Prada is a popular Instagram page that investigates people knocking each other off, and here's what they had to say about the situation:
"Although in line with the house codes, the collection bears a suspicious resemblance to @thecrayoncase. Launched in 2017 by entrepreneur @supa_cent, much of the line is school-supplies themed, with restocks of the Crayola-inspired palettes and pencil makeup brushes selling out on the regular. Is it possible that Moschino's SS19 marker collection birthed the inspiration for this collaboration? Maybe, but it's hard to fathom with so much overlap."
It's these types of moves that definitively prove that these companies don't have enough black women in the boardroom. Somebody, anybody in the room should have told them, 'nah, sis'.
An article by Black Enterprise mentioned the fact that Sephora could have saved themselves some embarrassment and earned a few extra coins by just partnering with Supa, who literally bought a manufacturing warehouse to avoid constantly selling out of product. Tsk tsk.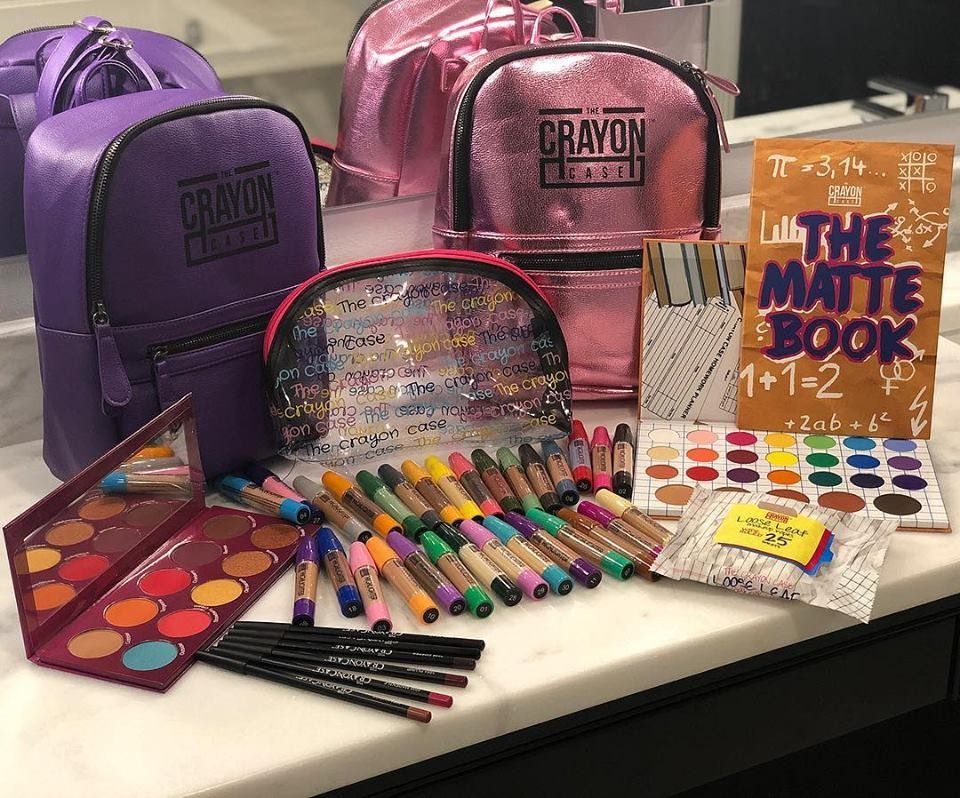 The Crayon Case (Image: Facebook)
Since dropping promo for the collaboration, the internet has been buzzing, proving that it's not easy as it was back in the gap to steal from a black creative and not catch any backlash. Despite the fact that these companies may make millions off of one woman's brilliant idea, Supa built a next-level brand with a loyal following that no one else can duplicate.

Despite the chaos that has since erupted in Sephora and Jeremy's comment sections, Supa has yet to issue an official statement proving that real business owners move in silence, even when sh*t gets real. And when the mainstream refuses to show love, know that xoNecole always has your back.
Featured image courtesy of Sephora.