Ms. Raynell Steward, better known as Wuzzam Supa or Supa_Cent on Instagram has helped us laugh with her comedy skits, throw down in the kitchen with her cooking videos, and level up with her inspirational posts about hustling smarter instead of harder.
---
This New Orleans native took the exposure from her viral Vine and Instagram videos but also her leap of faith and started her business in 2017: a cosmetics line inspired by school supplies. She is now known as the entrepreneur who sold $1 million worth of her products in 90 minutes on Cyber Monday 2018, sending her supporters into a frenzy and leaving her speculators confused, asking: Harpo, who is dis Supa woman?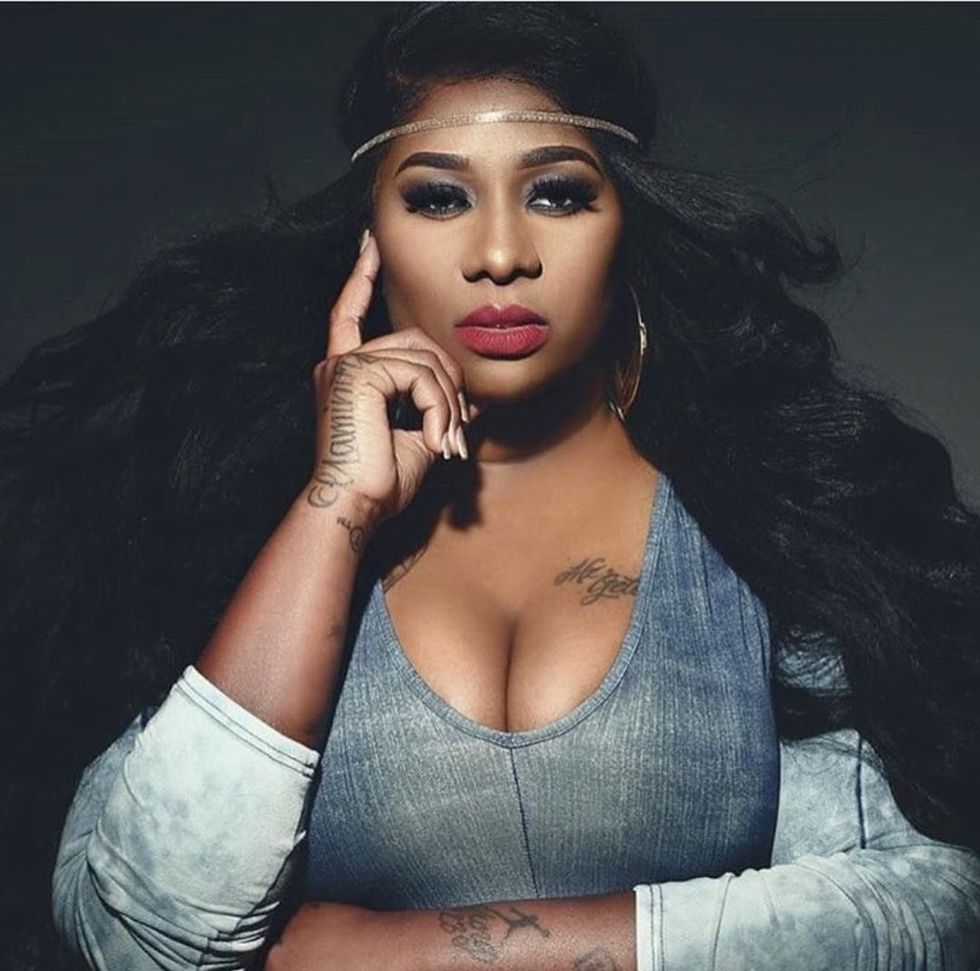 Instagram/Supa Cent
Ironically enough, The Crayon Case is a line that is dedicated to amateur makeup artists, and if you are an avid follower of Supa, you won't be surprised to see her uploading various videos of her impromptu makeup tutorials filled with tips and suggestions.

As with most entrepreneurs, her road to this newfound success was not easy, unlike some who covered this year's Forbes list with a false "self-made" title (side eye). Nonetheless, Supa has made sure to share her obstacles and experiences along the way to help other women who are reluctant to start investing in their dreams and essentially, boss up. Supa shares:
"Y'all be underestimating yourselves. If something is poppin' - it don't matter who made it, who created - if it's poppin', b*itch they gon' see it."
Supa was correct about her creativeness being noticed, as Crayola approached the CEO about her designs and how they closely resembled those of the branded crayons. Supa responded by immediately stopping production and changing her designs, even asking for the mega brand's approval of her revisions. To her surprise, shortly after Crayola debuted their own cosmetic line that bared a shocking resemblance to Supa's products. She explains:
"They have the right to tell me 'b*itch take that off, that's my sh*it' so we changed it with no problem, so I understand. I infringed their brand first, so why can I be mad at them for seeing some sh*t is poppin'… I'm not about to poke no bear. I'm not about to go [to] them and say, 'You stole my shit, I'm taking you to court,' b*tch no! Those people could have sued me...and they didn't. So why would I go sue those people for something they rightfully could do?"
Supa took her "L" like a champ, and learned as a lesson in how important it is to really invest in trademarking and researching thoroughly before debuting any new products. The incident was just a slight stumble on her road to success, as she was able to bring her story to the 2018 Essence Music Festival stage this past summer, solidifying her status as a hometown hero.
The quality of Supa's products precedes her larger than life social media personality and existence in the virtual beauty world, as she really spent a lot of time perfecting her products. Being a darker hue of brown, Supa kept high pigment and longevity of the products in mind, specifically The Crayon Case 'ishadow' palette.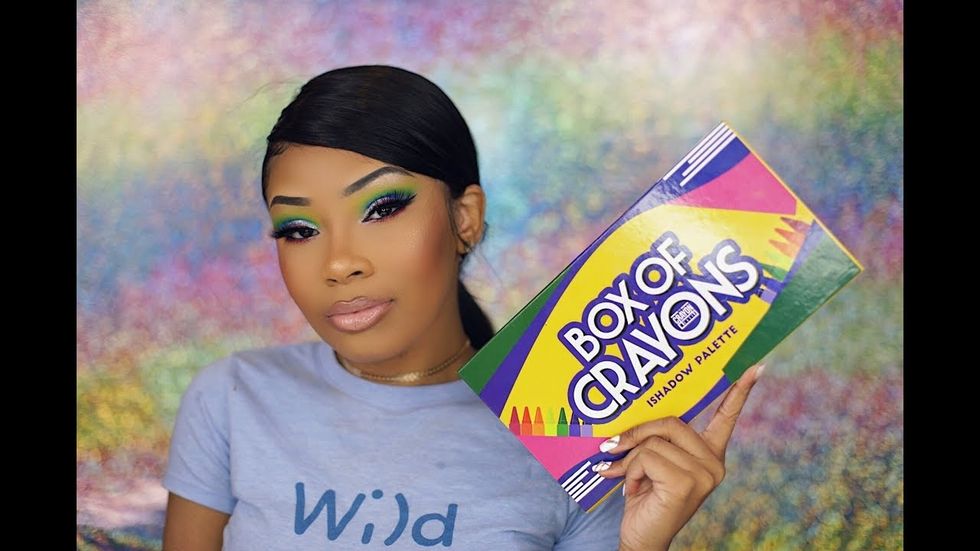 Aaliyah Jay/YouTube
You can find popular beauty influencers like Aaliyah Jay raving about the products as a whole:
"My opinion on this palette is just a f*ckin A-plus b*itch. Lit! Okay?! It's absolutely Aaliyah approved, and I love this palette so much! It literally had every single color, and I'm like obsessed. The color is so buttery smooth, I love the palette. I love the beauty blender, I love the brush, I love the highlighter."
Supa's products are fun, fresh, and affordable with the hit sold out Crayon Case palette being priced at $30 and the 7-piece pencil shadow brush set to match at $18.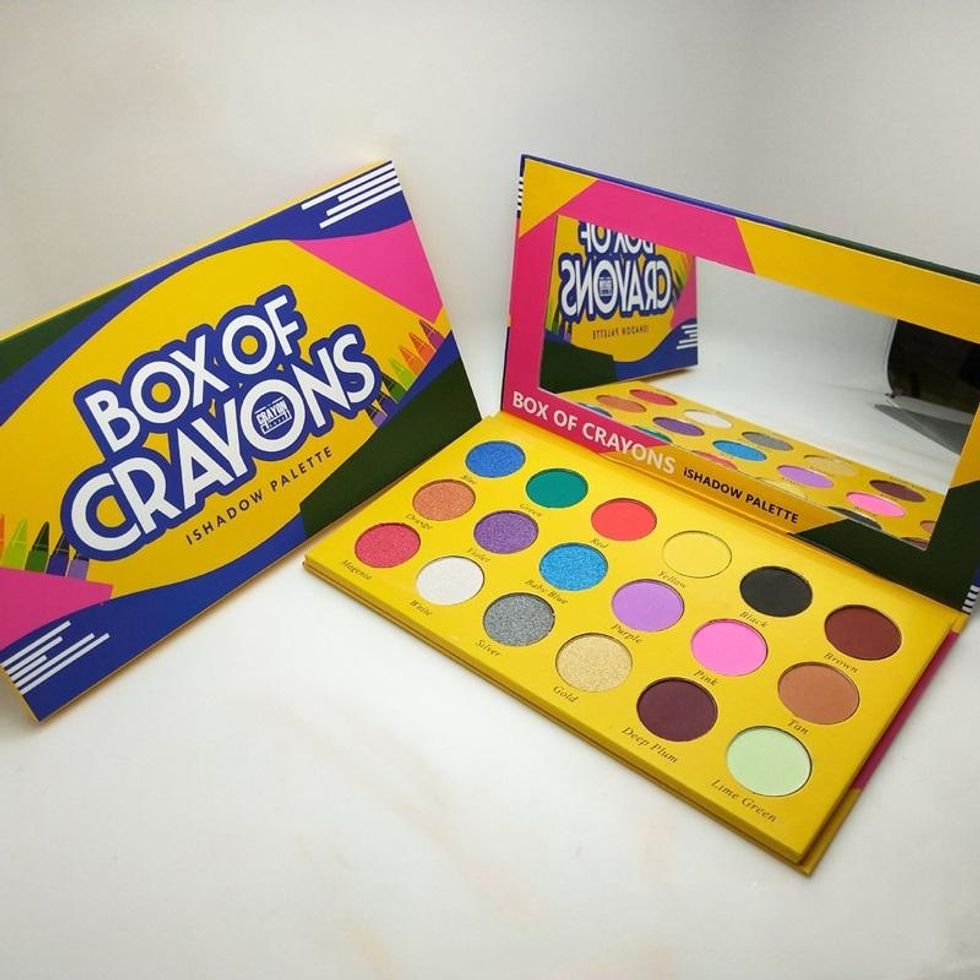 The Crayon Case 'ishadow' palette
Supa is a 30-year-old CEO and mother of a young son, awaiting the arrival of her daughter with her supportive fiance, and has worked over 15 jobs in her hometown before quitting her job as a waitress and following her dreams. Some may call her an overnight success, however, supporters of Supa know the hard work and dedication she has put into this victory. In her own words, she shares:

"Don't hate on yourself. Along your journey, many people will tell you what you can't and what shouldn't do. Don't be that person to yourself."
Many of us will be waiting impatiently for our packages for a chance to color outside of the lines. Congrats, baby!
Featured Image via Supa Cent/Instagram