There's no better way to hit the reset button than taking a digital detox. With the year we've all had, unplugging should be more normalized and encouraged living in this ongoing pandemic. We constantly have our phones or laptops in our palms or within arm's reach, which enhances symptoms of anxiety, depression, and self-esteem issues. This is why more and more people are jumping on the bandwagon of digital detoxing or "unplugging" to combat the burnout caused by our devices.
---
As we can see, COVID is still impacting our daily lives, leaving everything up in the air and forcing us to be more present. The end of the year brings forth a rush of emotions navigating gift buying, the pressure to "finish strong," immersing with family members we may not get along with, or mourning loved ones.
Overall the end of the year can be a rush of joy but also exhaustion and endless comparison, which is why we should force ourselves to slow down and prioritize internal self-care. Living in a digital era, we miss a lot of things in the moment because we are glued to our phones. Let this time of year be the start to a new normal, detaching from your phone — coming back home to ourselves, and cherishing the limited time spent with our loved ones.
Here's a list of suggestions for taking a digital detox:
1

.

Turn off all of your notifications.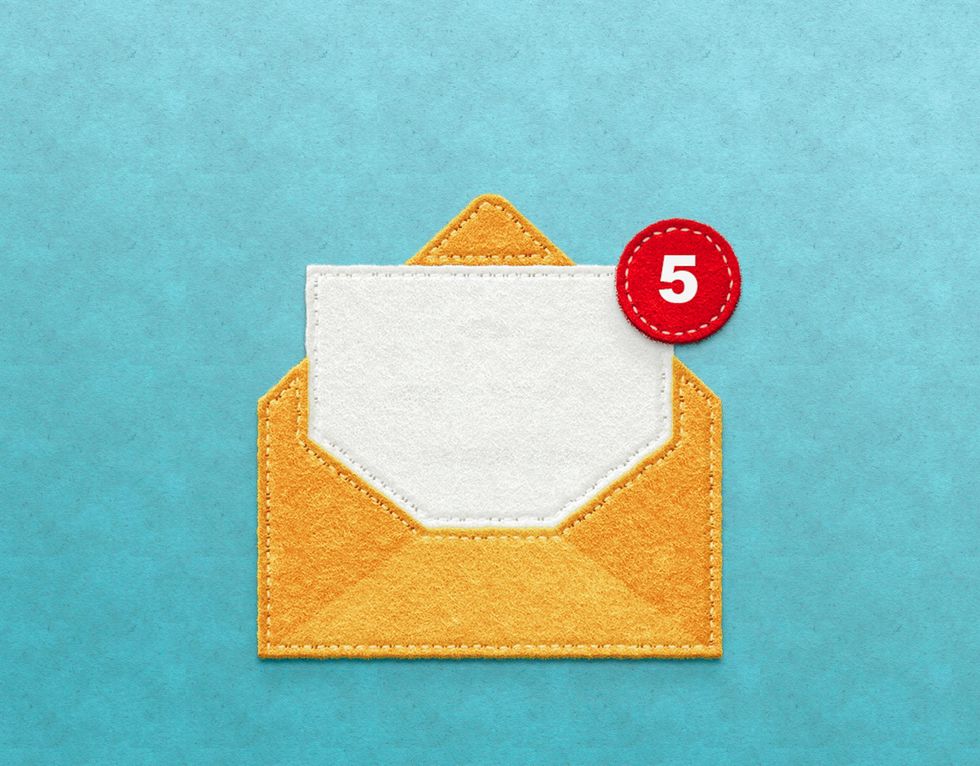 Getty Images
If you're the person that needs to reply to every notification as soon as you see a text, call, social media alert, or email, this will help you significantly. Turning off all of your notifications is a great start to decreasing the time spent on your phone because it's one less bing or vibrating alert to connect you to the world.
If you want to take it up a notch, I'd suggest utilizing the Do Not Disturb function on your phone, so there is really no need to have your phone in your hands.
2

.

Immerse yourself in other activities.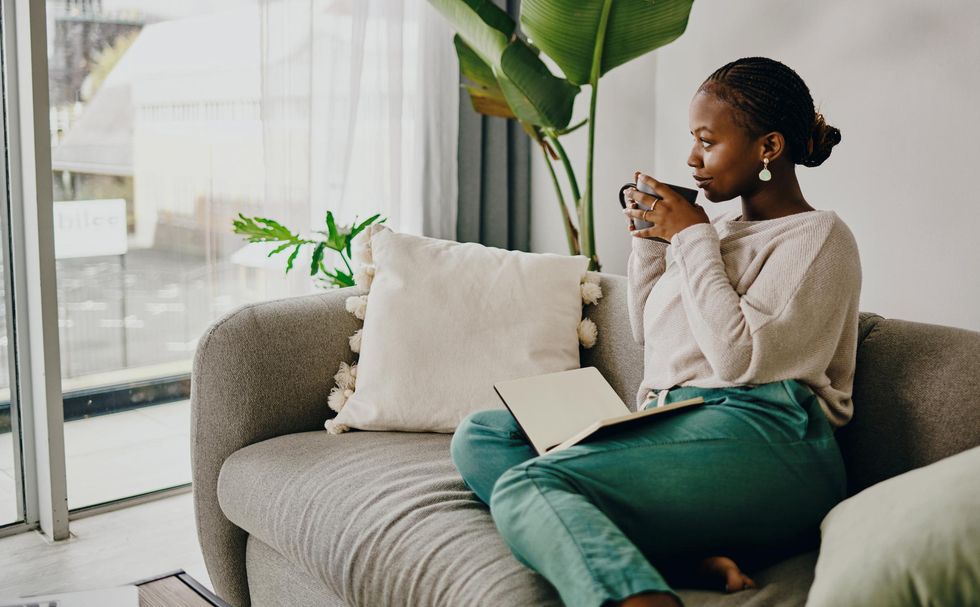 Getty Images
If you are addicted to your phone like most people these days, try to be super intentional with your limited to no phone usage for the remainder of the holiday season. Plan things to keep you busy, maybe catching up with friends in person, painting, playing an instrument, reading, working out, meditating, journaling, or maybe dancing in your room for the hell of it! Keep yourself entertained or well-rested with your phone out of reach or in another room to hold yourself accountable on your digital detox journey.
3

.

Try phone stacking if you're with a group of people.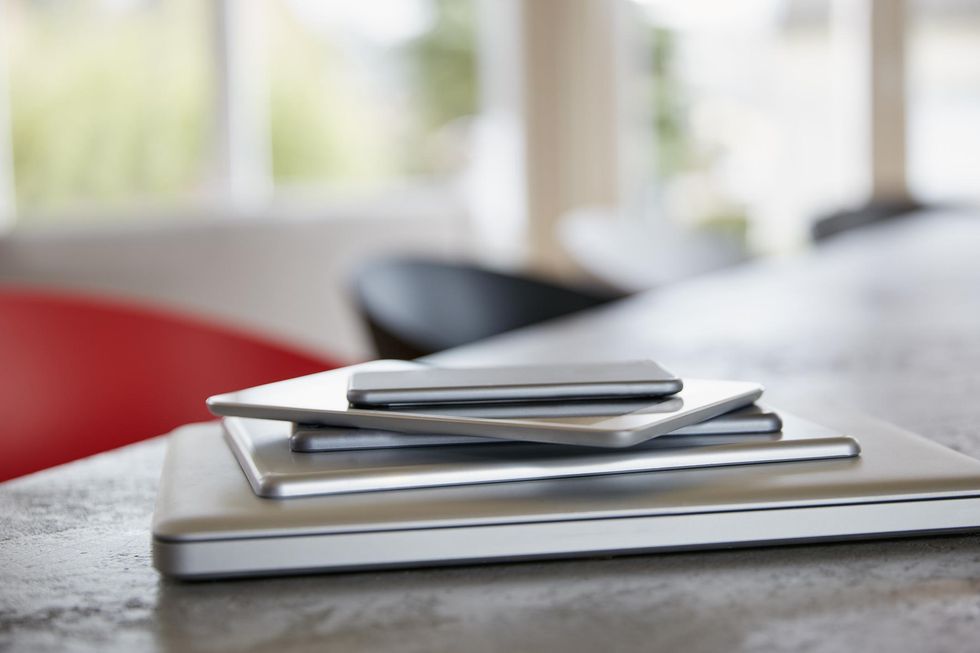 Getty Images
Phone stacking in groups is one of the best ways to hold everyone accountable during the digital detox because if everyone isn't on their phones next to you, there is zero temptation to hop back on your phone. It allows everyone to be completely immersed in the moments shared together. Instead of everyone being in the same room taking a million selfies, it forces everyone to have more in-depth conversations catching up, reflecting on the year they'd had, and sharing endless laughs.
4

.

Leave your charger at home or out of the way.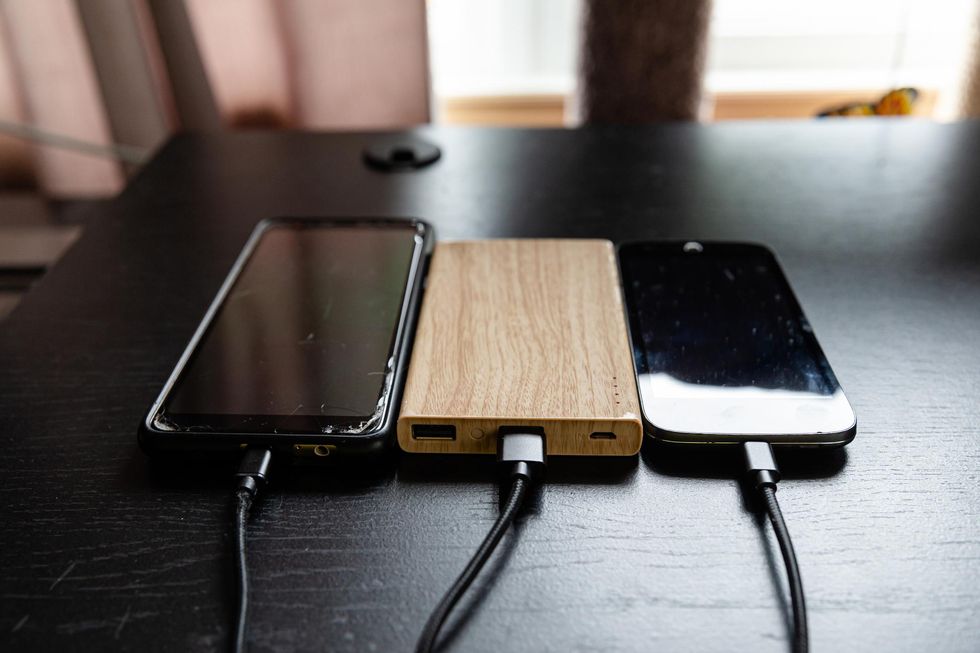 Getty Images
If you're heading to your family or friend festivities for the holidays, why not leave your charger at home? Knowing you left your charger at home allows you to be more intentional with your phone usage; you can't be on social media apps or news sites all day browsing the web because your phone has limited battery life. Keep your phone on airplane mode to preserve the energy for GPS purposes and limit calls or texts to your loved ones for your arrival and departure.
5

.

Dive into some self-reflection activities.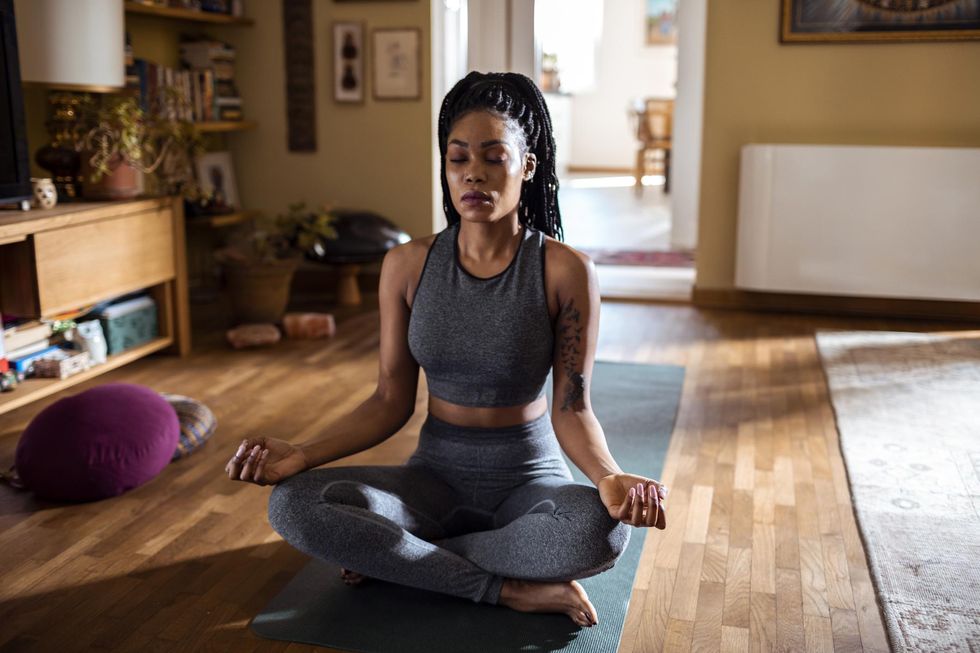 Getty Images
Whether you're spending the holidays alone or with loved ones, there is more than one way to dive into some self-reflection activities. If your friends are into doing breathwork, guided meditation, yoga, or have a guided journaling session. You can make up some self-reflection questions to answer alone or in a group about the things you learned this year, reflect on moments that brought you joy, lessons from adversity, and what new goals do you want to be intentional about for the following year.
Y'all, if the COVID era isn't teaching us one thing, it's teaching us to value being present more because nothing lasts forever. And though the last two years have felt like a blur, so much has happened, which is all the reason why you should prioritize time to recharge.
I hope you enjoy digital detoxing coming home to yourself, and taking in the cherished moments with your loved ones as well as with yourself.
Featured image by Getty Images