"All I really want is to be happy. To find a love that's mine, it would be so sweet." - Mary J. Blige
But Mary and I both know that love would be even sweeter if homie is getting a check. Can I get an "Amen"? Hallelujah.
---
Mary J. Blige has had a tumultuous couple of years, but as always, she has prevailed and come through on the other side as the true boss that she is, even in the midst of a messy divorce. Although neither Mary or her ex, Kendu Issacs, have been public about the details of their settlement, it was reported that the Umbrella Academy star was ordered to pay $30,000 in temporary spousal support while they were coming to an agreement.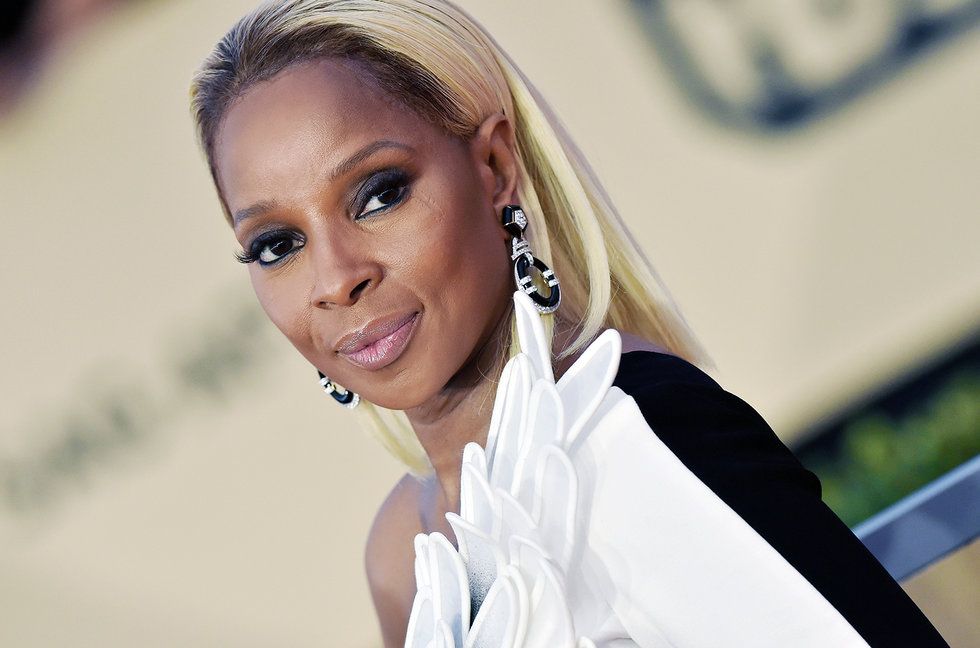 Axelle/Bauer-Griffin/FilmMagic
In court, she alleged that Kendu spent more than $420,000 on travel expenses with his mistress, was driving around in a Mercedes that she pre-paid for, and since Mary was the sole earner in the household, a total of more than $10,000,000 in debt fell on her alone. In March of last year, their divorce was finalized and the singer is now making it clear that she won't be falling for the okey-doke the next time around.

Mary sat down with BBC Radio 1Xtra to talk about her newfound single life, which she says is like a breath of fresh air. She explained:
"I'm not jaded but I'm very careful right now. I love my freedom. I love being single right now. I'm in a great place. I'm not in a rush!"
The singer shared that although she hasn't given up on the idea of love and marriage, she definitely has some qualifications for the next man who wants to put a ring on it. For starters, he has to actually be able to afford the ring. After years of being the breadwinner in her previous marriage, Mary says she only has eyes for a man who can secure a bag.

"Well, he has to have more money than me, that's for sure because I'm not taking care of any more men."
And you can't be mad at that. We as women have to come to the realization that we are not gold diggers for seeking out a man with ambition. We are the gold, damn it.
It's 2019 and equality is the wave. Although anything a man can do, I know a woman can do either just as good or better, that does not include taking care of and financially supporting himself. You gotta do that by yourself, playa.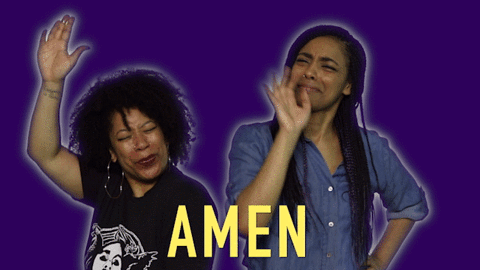 media.giphy.com
Black families, unlike other demographics, typically have a matriarchal household system. The woman is the head and the tail, expected to take care of everything (and everyone) that lies in between. But it's this fact that leaves a number of us not only taking care of our men but the financial responsibility that comes with them.

I don't have statistics, but I think we all have an aunt, sister, cousin, or friend who is guilty of supporting her man as a mother would for her child. Hell, I'm certainly guilty of it, and Mary J. could probably write a whole album about the pain that comes with raising a grown ass man. But please know, there's trouble in dating a man for his potential. You can't expect to benefit from the fruits of a man's labor if you're still trying to birth the man.
Join me and Mary on this journey of not taking care of anyone's grown ass son all 2019.
Featured image by Axelle/Bauer-Griffin/FilmMagic.
Related Stories
God Asked Me To Give Up My Relationships With Men - Read More
Bresha Webb Thinks Men Are Gold Diggers Too - Read More
One Overlooked Yet Obvious Indicator That A Man Is Truly Marriage Material - Read More
I'm Not Saying She's A Gold Digger - Read More