When it comes to most women, there are two things you don't play about. Your man, and your money. But what happens when the man in your life is playing with your money?
---
After 12 years together, Mary J. Blige filed for divorce from her estranged husband, Kendu Isaacs. It seems like the battle finally ended on Friday, and the couple was able to reach a settlement in court.
For years, women have been taunted and challenged about our intentions when it comes to a man's wallet. In 2018, it's the year of financial glo-up and economic responsibility and women have ascended to a higher level of financial responsibility; the tables are turning. Now that we have more skin in the game, it's time to rethink the way about prenuptial agreements.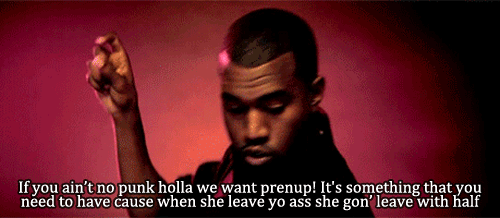 Blige filed for divorce in July 2016, and shortly after, allegations of Kendu's affair surfaced in the media. Despite not helping the legend pay the $12 million in debt that accrued over the time they spent married to one another, Kendu also felt entitled to his estranged wife paying for him as well - six figures at that. According to legal documents obtained by TMZ, Kendu initially requested $129,391 per month in temporary spousal support but was only granted $30,000.
I ain't saying he a gold digger, but he ain't... Never mind.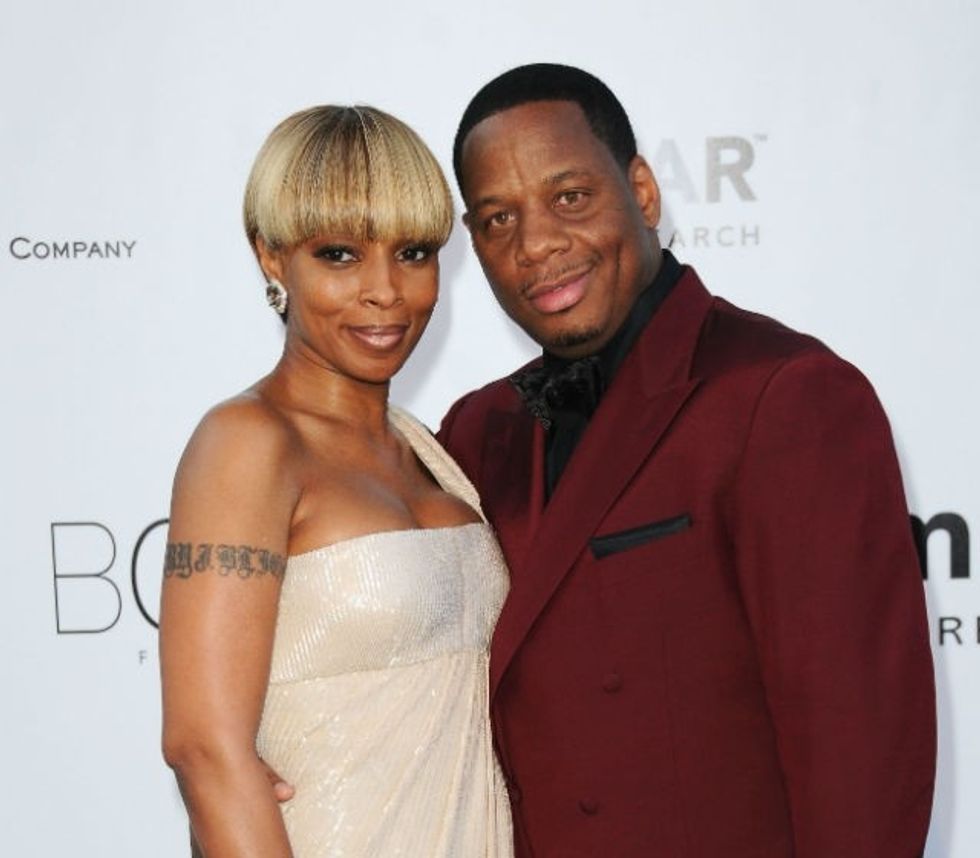 Getty
In my last relationship, we shared bank accounts. The lines of personal boundaries were blurred, which ultimately led to the end of our time together. When we broke up, he left the relationship with most of the money we had saved together because it was in his bank account.
I was left with nothing. We weren't married and certainly did not have any type of agreement set in place so that if we parted ways, we would both would come out equally because we had it in our minds that we would never part ways. This kind of thinking was romantic and cute, but it was not beneficial to my bottom line and my own personal interests.
According to Cherese Clark, a family lawyer, times have changed so the lengths that you go to protect your assets are important. Clark told Madame Noire:
"We are in a partnership, so that might look different if there's a divorce. Women are power players and powerhouses and have things to protect now."
Blige opened up recently in an interview with Variety magazine about how she used the turmoil she was facing in her life to create Florence, her Oscar-nominated character in the Netflix film, Mudbound:

"I'm doing OK. I'm living. I'm not happy about a lot of things. I thought someone loved me, right? Turns out, he was a con artist and he didn't, and now he's coming after me for all my money. When you come out of something like that you realize you were never the one. There was someone else that was his queen. I got played. I got suckered. I have to keep smiling and keep my spirits up because this is designed to kill me."
Mary J. Blige's messy divorce with her estranged husband is a lesson that women should rethink the way that we look at economic security. Even the strongest women are vulnerable with the ones that we love; so, we have to make sure we protect our hearts and our wallets.
Aunt Mary says that her main source of income comes from touring and that her tumultuous marriage and divorce have left her with a tremendous amount of debt. Despite the film's wild success and Oscar nomination, Blige says that being a part Mudbound actually cost her more than she profited from the endeavor.
No matter how great the love is that we have for our partner, self-preservation is most important.
We have to find balance between our love lives and our finances and find a healthy medium where loving your partner doesn't compromise your financial security. Establishing clear boundaries is the first step in doing so. This looks like maintaining separate bank accounts, keeping track of your legal documents, and participating in dialogue about your individual financial responsibilities to one another.
Women should also consider drafting their own prenuptial agreements not because you think your marriage will fail, but because you have to protect your neck, and your assets in the end.
It's important to secure the bag, but it's also important to keep the bag secured.