There's a great debate on social media platforms, from TikTok to Instagram, among travel credit card holders: What travel credit card is actually worth the annual fee? Asking yourself this lofty question with your fancy card in hand might feel counterproductive. However, it's always good to reevaluate any financial investment early and often to ensure you're getting the most out of it.
---
Credit cards are already a minefield because, without financial planning, you can end up in a boatload of debt. Been there, done that, and got the wasted money on interest to show for it. After paying off $15,000 in debt, I was reluctant to use any more credit cards. But after tons of research, I saw the value of the American Express Gold Card. I got points on my everyday spending and was diligent about paying off my monthly balance. But for me, as an avid traveler, it was time for either an upgrade or a new card with lots of research, of course.
Spoiler alert: I upgraded to the American Express Platinum Card, but I wanted to break down some of the benefits of all of the most talked about cards so that you can both use every benefit you're paying for if you already have these cards in your wallet or get to know some of the perks if you're in the market for a travel credit card so you can invest in a card that's best for your everyday and travel needs.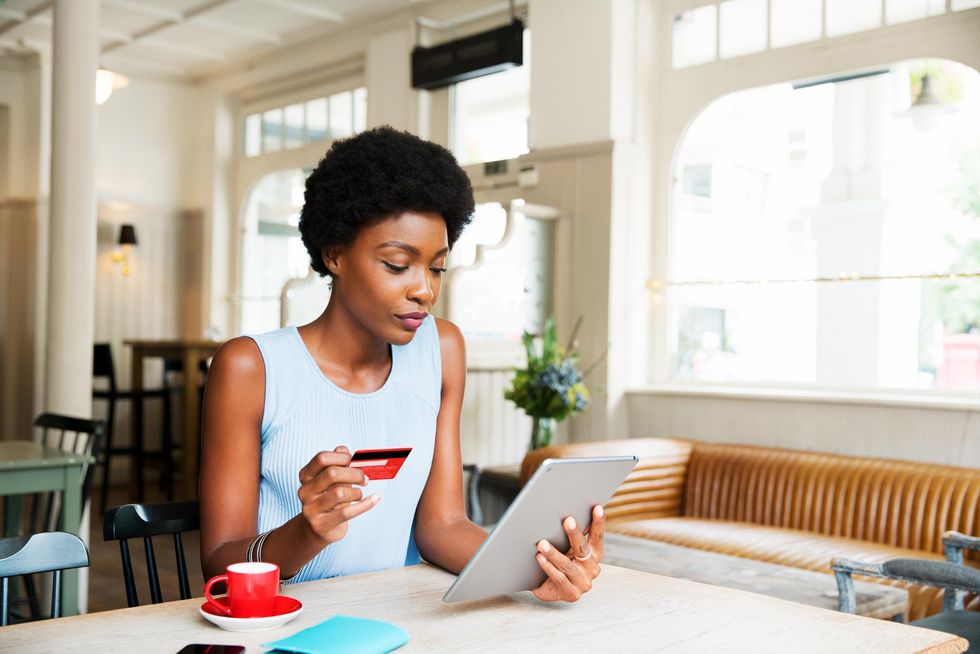 Tim Robberts/Getty Images
American Express Platinum Card Benefits and Perks
Because I was already an Amex customer, I started here. The introductory offer—100,000 points after spending $6,000—for upgrading to an American Express Platinum Card was difficult to pass up. But I needed to see how the benefits stacked up if I was giving up 4X points on groceries and dining and opting for a lofty $695 annual fee. So how does the Platinum card stack up on earning points? Platinum cardholders get a point for every dollar spent, 5X the points on flights, and 5X on prepaid hotels booked through the Amex travel portal.
1. Lounges
Before gaining status with Delta, I always felt some FOMO passing the Sky Clubs. However, with the Platinum card, you can get through the velvet rope into Centurion lounges. You can also access Priority Pass lounges and Delta Sky Clubs with a same-day Delta ticket. One of the biggest gripes I've seen in online forums is how packed Priority Pass lounges can be as they serve many other luxury credit card holders, and during peak travel season, this could feel less like a perk.
2. Hotels Perks
Accommodations are the second most crucial part of planning a trip. Before booking through a third-party site or directly through the hotel, the Amex portal offers the ability to earn 5X the points when prepaying for accommodations. But there are more benefits aside from points. First, there's the complimentary Gold status with Hilton Honors and Marriott Bonvoy.
Next up, the credit card company provides The Fine Hotels + Resorts and The Hotel Collection. The Fine Hotels + Resorts benefits are as luxe as the five-star accommodations that are a part of this collection. When booking, your perks are: daily breakfast for two, free Wi-Fi, guaranteed 4 p.m. checkout, a $100 hotel credit, and noon check-in and room upgrade when available.
For The Hotel Collection, the hotels are among some of the best in the city, and cardholders receive a $100 hotel credit and a room upgrade when available. Additionally, another hotel benefit instantly helps offset the $695 credit card fee: $200 back in statement credits each year when you book a prepaid Fine Hotels + Resorts or The Hotel Collection reservation. I used this credit at the Conrad Hotel Midtown in New York City. It was so worth it.
3. Transportation Perks
We've covered lounges, so what about transportation benefits? Well, they're quite a few. Firstly, this card gives you a $200 airline fee credit per calendar year. So this covers everything from baggage fees to seat upgrades. Just be sure you go into the portal to select your airline.
Don't want to spend an overabundance of time in TSA or have to take off your shoes? The Platinum card credits back on your credit card for Clear ($189), TSA-Precheck ($85), and Global Entry ($100). In addition to taking care of the cost of breezing through TSA, if your flight is delayed six hours due to an airplane mechanical issue, the loss of your passport, or inclement weather, the card offers delay insurance reimbursing expenses like hotels and meals up to $500. After my flight from Paris to Atlanta was canceled due to mechanical issues (while I was on it), this came in handy and was very easy to use with a call to American Express customer service.
Additional transportation benefits:
If your bag goes MIA, the card baggage insurance plan protects against damage or loss of up to $3,000 as long as you've paid the total cost of your trip with your card.
Uber Benefit: $200 in Uber cash ($15 a month with $35 in December).
Car Rental Loss and Damage Insurance (be sure to pay for the rental with your card and decline the collision damage waiver).
Some of the other American Express Platinum Card benefits:
Up to $300 in annual Equinox credit.
SAKS Benefit: Earn up to a $100 Saks Fifth Avenue credit, split into two $50 statement credits between January and June, then July through December.
No Foreign Transaction Fees.
Free shipping with ShopRunner (offers two-day shipping with select online retailers).
Up to $240 in digital entertainment credit.
The Best Way to Redeem American Express Membership Rewards Points
Amex rewards points can be used on everything from gift cards to Amazon purchases and on, of course, travel. Each point is worth one cent, so let's say you book a flight through the portal for $150. You'd need 15,000 points to pay for that fare. Not worth the trade-off, right? So if this is your card (or your future card), you'll want to research before you turn over those points. Typically, you can get more bang for your points when transferring them to one of Amex's airline partners. But again, you'll want to see what airline makes the conversion worth it.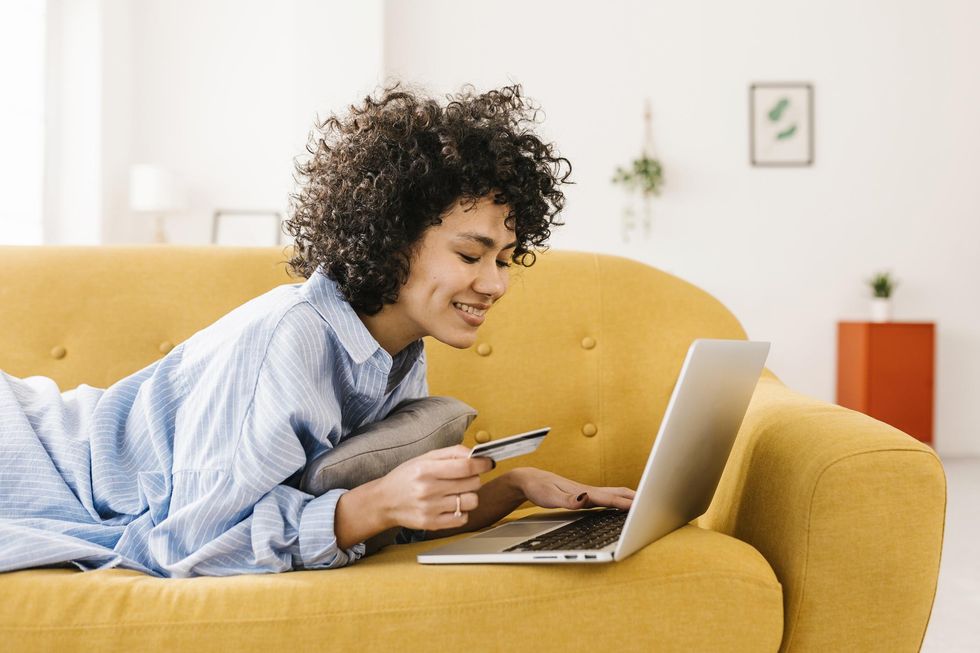 Westend61/Getty Images
Chase Sapphire Reserve Benefits and Perks
The Chase Sapphire Reserve card is another beloved option at the center of the luxury travel credit card debate. This one is a contender with an annual fee of $550. When it comes to earning points, you earn 5X points on flights. 10X points on hotels and car rentals when you purchase through Chase Ultimate Rewards. 3X points on travel and dining worldwide and 1X on all other purchases. So Chase's points-earning system does have some leverage on alternative cards. However, before earning 3X points on travel and dining, you must first use the $300 annual travel credit offered for flights and hotel stays.
1. Lounges
The Chase Sapphire Reserve card offers access to the Priority Pass lounges. But there's been a new development. Chase is introducing Chase Sapphire Lounge by The Club, which started last year. There isn't much info on these clubs yet, but the first Chase Sapphire Lounge by The Club—an 11,948-square-foot space—opened in Hong Kong in October 2022. So, this is certainly something to look forward to if you're a Chase member.
2. Hotel Perks
This card offers a Luxury Hotel & Resort Collection with select properties offering daily breakfast for two, a $100 benefit (unique to each property), free Wi-Fi, and a room upgrade and early check-in and late checkout when available.
Additionally, there are Elite Hotel Benefits at Relais & Châteaux and Elite Hotel Benefits at Ennismore. These properties are in specific places throughout the world. For example, Relais & Châteaux properties are mostly located in Europe. In comparison, Ennismore properties are located in major hubs like Beverly Hills, London, New York, Rome, and Paris. However, if you end up in a city with Ennismore options, the Elite Hotel Benefits offers some solid perks like a complimentary fourth night, late checkout, food and beverage credits, and room upgrades.
3. Transportation Perks
Regarding transportation benefits, the Chase Sapphire Reserve offers a $100 credit toward Global Entry/TSA PreCheck fee every four years. And financial assistance for bag delays on any mode of transportation— airline, bus, cruise ship, or train—for more than 6 hours at $100 per day (up to five days) as long as your ticket purchase is made with your credit card or points.
Additional transportation benefits:
Trip Cancellation/Interruption Insurance: Up to $10,000 in reimbursement for cardholders and immediate family members).
Lost Luggage Reimbursement: Up to $3,000 per passenger, including cardholder and immediate family members (even if the cardholder is not traveling on the trip).
Trip Delay Reimbursement: If your trip is delayed by more than six hours or requires an overnight hotel stay, you are eligible for reimbursement of up to $500 per person. This benefit extends to your family as well.
Lyft Pink All Access free membership for two years.
10 points per $1 spent on Lyft (through March 2025).
Primary rental car coverage of up to $75,000 for theft and collision damage.
Other Chase Sapphire Reserve benefits:
Free subscription to DoorDash DashPass.
Monthly DoorDash Food Delivery Credit ($5/month).
Instacart+ Membership ($99).
Monthly Instacart Credit ($15/month).
No foreign transaction fees.
The Best Way to Redeem Chase Ultimate Rewards Points 
Like many credit card points systems, with Chase Ultimate Rewards, you can use your points to purchase gift cards or even make a payment on your bill. But if you want to use them on travel, the best way to make the most use of your points currency is to transfer your points to Chase partners (there are 11 airline partners and three hotel partners). Before moving points, do thorough research to ensure you're satisfied with your investment.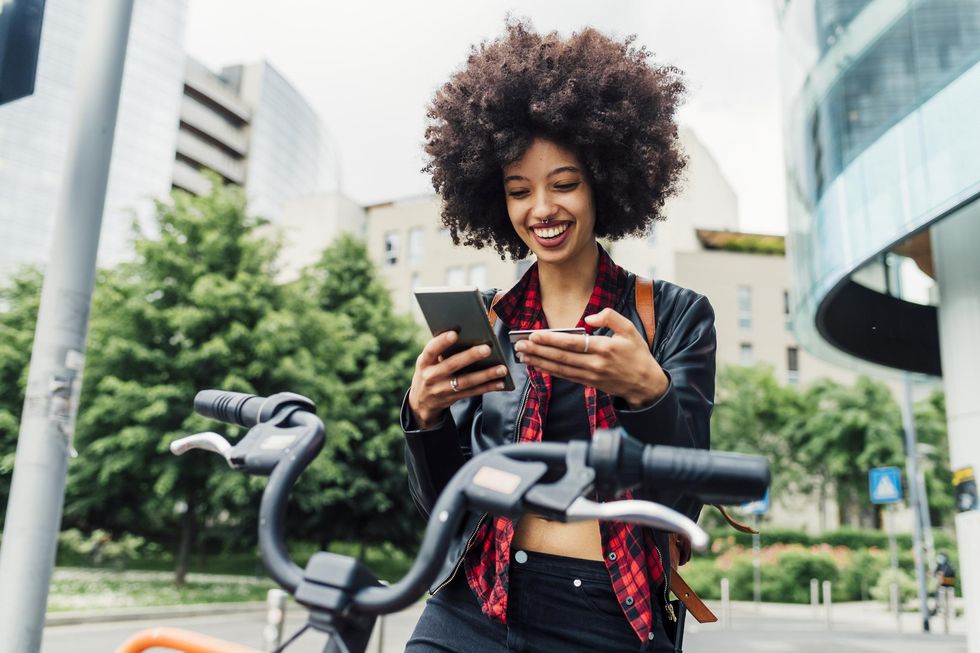 Westend61/Getty Images
Capital One Venture X Card Benefits and Perks
The Capital One Venture X card is the last card making a splash in the fancy credit card convo. But this card came to play with an annual fee of $395, which is quickly offset with the card's $300 in annual statement credits when booking through Capital One Travel. Additionally, cardholders receive 10,000 bonus miles (a $100 value) on every account anniversary. And, you get 2X miles on everyday purchases, 5X miles on flights, and 10X miles on hotels and rental cars booked via Capital One Travel.
1. Lounges
Lounge benefits are similar to other cards, with cardholders being able to access Priority Pass. But if you want more lounge access, Capital One is introducing its own lounges, with the first opening at DFW in November 2021, with more openings slated for 2023.
2. Transportation Perks 
Like the other two travel cards, Venture X offers $100 statement credits for Global Entry or TSA PreCheck. In addition, the card offers trip cancellation and interruption insurance that covers you and your immediate family member—up to $2,000 per person— on prepaid, nonrefundable tickets.
Additional Capital One Venture X transportation benefits:
Trip Delay Reimbursement: Up to $500 per person to cover expenses like hotel rooms, food, and clothes when your flight is delayed overnight or by six hours or more.
Lost Luggage Reimbursement: Up to $3,000 per covered trip if the airline damages or loses your bags.
Rental Car Status: Both the primary cardholder and authorized users receive complimentary Hertz President's Circle status and primary rental car insurance (up to $75,000 for damage caused by collision or theft to a rental car).
The Best Way to Redeem Capital One Miles  
The best way to make the most use of your points currency for travel is to transfer your points to Capital one partners. (There are 18 partners).
Feature image by Westend61/Getty Images