Whew, ladies. Broderick Hunter. Themodel and actor, who is taking over our IG scrolls is here to share his skincare routine, and sisssss, it's something to see!
---
Hunter began his modeling career in 2011 at age of 20, and has since went on star in editorials for various publications, including Cosmopolitan, Maxim, Essence, Vogue Paris and Italian GQ. He's been labeled one of the "sexiest men on Instagram" (because he is), by Business Insider, People and Harper's Bazaar, as well as being the face of Ralph Lauren for various campaigns. You may remember him from Ciara's "Sorry" music video, or going viral for getting the wypipo together for inappropriately lusting over him while using the n-word. Additionally, Hunter has appeared in Issa Rae's Insecure and starred on the sitcoms Marlon and Rel.
So needless to say, our guy has been getting to these bags.
And most recently, he linked back up with 'Harper's BAZAAR' to share his secrets on how he keeps that shining, chiseled face in tip top shape.
Hunter joined their "Go To Bed With Me" segment, where he showed off his nighttime routine for bae, which included facials, clay masks, Black-owned products, and ending his routine by making every Black woman swoon: by wearing a bonnet. Yes, a bonnet. Can he be any more adorable?

Of his very relatable skincare journey, he says, "It's always so difficult trying to figure out what works for you…[it's] trial and error all the time." He then asks, "Is matching bonnets considered a love language?"
Yes, Broderick. Yes, it is.
Continue reading for his full nighttime routine and to see why we love him even more!
Hunter opens the video explaining his skin: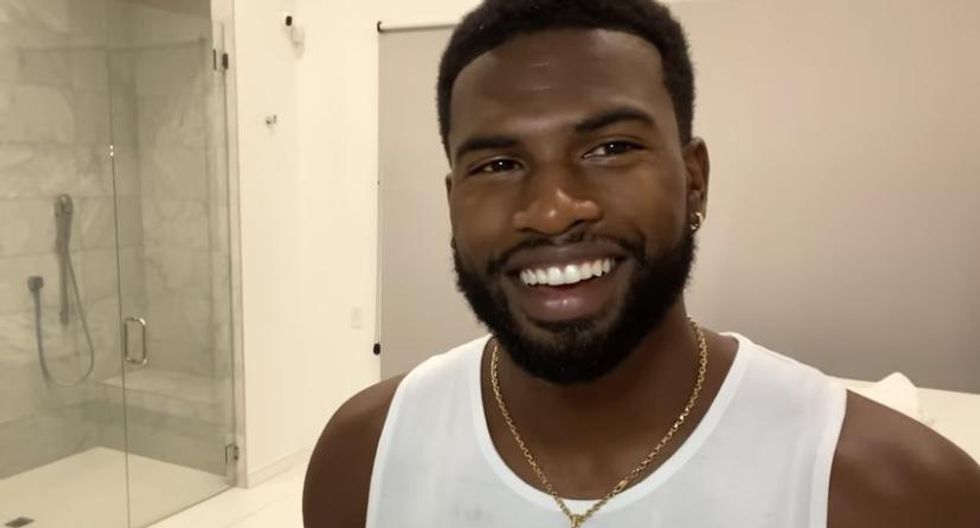 Harper's BAZAAR/YouTube​
"My skin type is very dry. I get dehydrated a lot so I cater a lot of my products that I use towards helping me hydrate throughout the day because I'm not the type of dude to just pull out some moisturizer and just slap on, like I can't do all that, so I always like products that help me last throughout the day and help me feel good."
He goes on to hop in the shower, which he uses Ujjayi charcoal body wash to cleanse, we wipe our drool as he hops out, and he proceeds with his routine.
"I'm about to throw on some shea butter. This is a real shea butter straight from Africa. This stuff absorbs straight into your body. I personally feel like you can never have too much shea butter."
Up next, he brushes his teeth and gets into his skincare: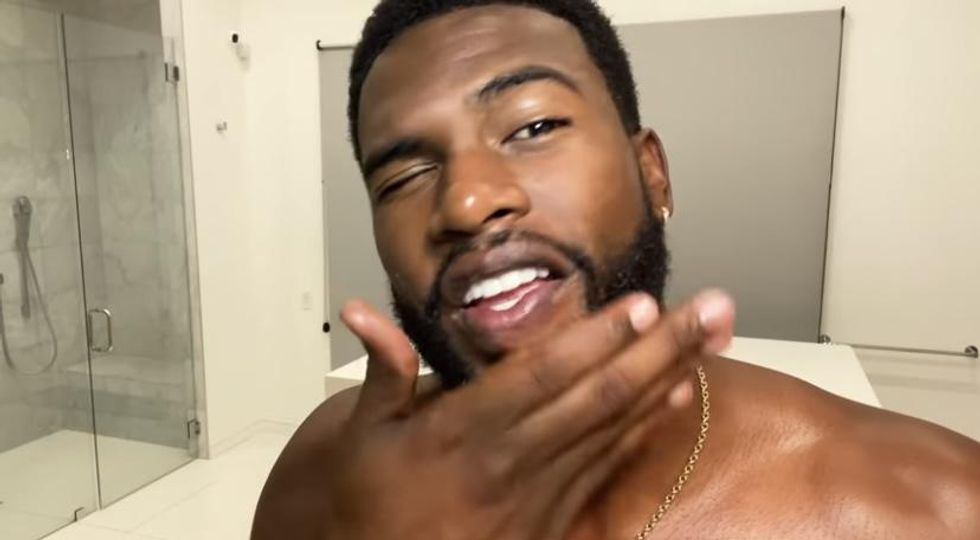 Harper's BAZAAR/YouTube
"Me and skincare have a very love-hate relationship. I get a lot of compliments on my skin and stuff but listen, I hate skincare with a passion. It's always so difficult to figure out what works for you. It's like life and a relationship, you just be trial and error all the time, you don't even know if things don't work out. It might be good for three months, but then month four hits and the whole thing goes to crap. I hate it."
He continues:
"It took me a while to really understand how I can get my skin on point and I thank God for my aestheticians. When somebody asks 'where are your pores,' say you don't know her, I never met her. Don't identify with it."
After applying a clay mask, and washing his face again using Guidance To Glow products, he washes his beard, moisturizes, and moves on to his hair: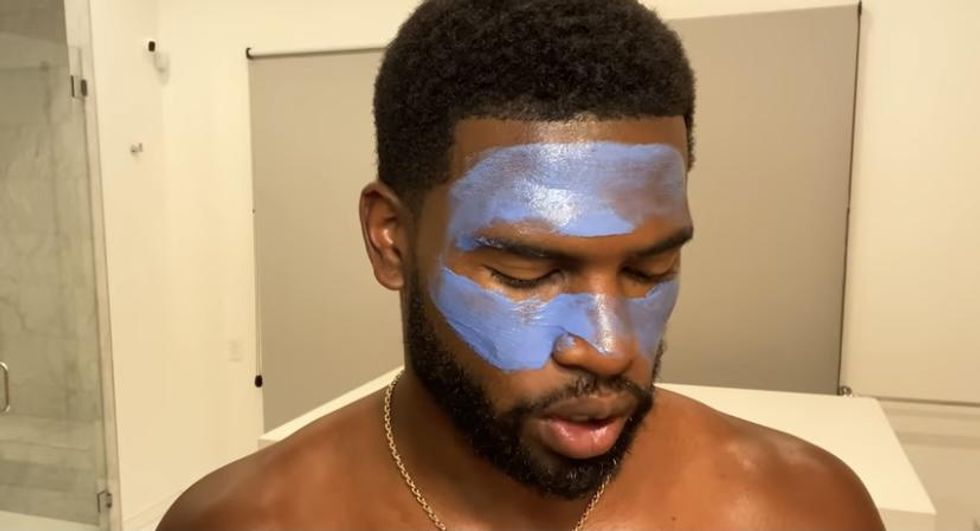 Harper's BAZAAR/YouTube
"As for my hair, I've really fallen in love with this brand called Scotch Porter. I've used this (serum) for quite some time and I don't plan on retiring it ever. Not only does it smell good, but it also really does absorb well into my hair texture. After I tried the hair serum, I had to explore the other products and I asked them to send me the beard balm. This stuff right here is *the* best."
Once he's all moisturized, conditioned, and beard is glistening, he ends his routine in the best way possible,
"And for my last and final step, I am a firm believer in protecting your edges so...we throw on the bonnet. This helps keep my hair nice and moisturized throughout the night."
It's the security in his masculinity to put one on fa me.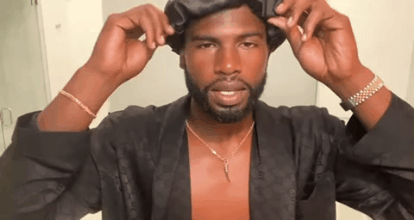 Harper's BAZAAR/YouTube
Watch Broderick Hunter's full nighttime routine below:
Are you a member of our insiders squad? Join us in the xoTribe Members Community today!

Featured image by Stefanie Keenan/Getty Images for Alo Yoga