---
Andra Day is so timeless, y'all. Like, I stan everything about her. She's truly an underrated vocalist, and apparently, actress as well, as she is starring in Lee Daniels' The United States Vs. Billie Holiday at the end of the month. And because of that, needless to say, if she hasn't already, sis has been jumping on a few radars leading up to its release.
In the latest installment of Harper Bazaar's Go to Bed With Me series, Day taught us her nighttime skincare routine. And ladies, listen, this routine was not for the weak. It consists of steps I never thought of: charcoal oil-pulling masks, serum mixtures, and more. So from vegan cleansers, to donkey milk soap, let's see if you can keep up with her routine below:
Andra opens the video with a disclaimer: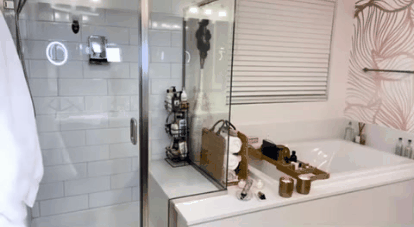 Harper's Bazaar/YouTube
"Before I start this, I just want to say, to be quite honest with you, I actually really don't sleep--I don't sleep much at all, so this isn't really like a 'get ready to go to bed with me' thing, this is more like, 'if you don't sleep, here's how to look like you did, honey."
She then proceeds to cleanse her face with OrganiClear Acne Cleanser, which she described as vegan, organic, clean and nontoxic.
Up next, is the Himalayan Charcoal Mask.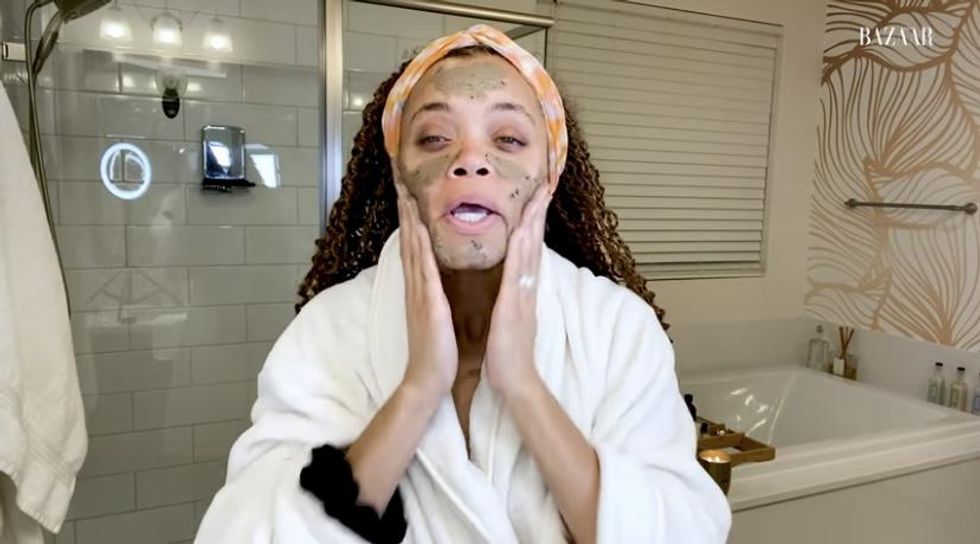 Harper's Bazaar/YouTube
This The Body Shop Himalayan Charcoal Mask exfoliates as she puts it on, and the then it dries into a cooling effect clay that pulls all the oil out of the face. She leaves this on for 30 minutes to allow it to dry completely and then washes it off. Andra then shows us how it works once dries--showing off the oil and dirt that is removed.
Andra then introduces us to Donkey Milk Soap...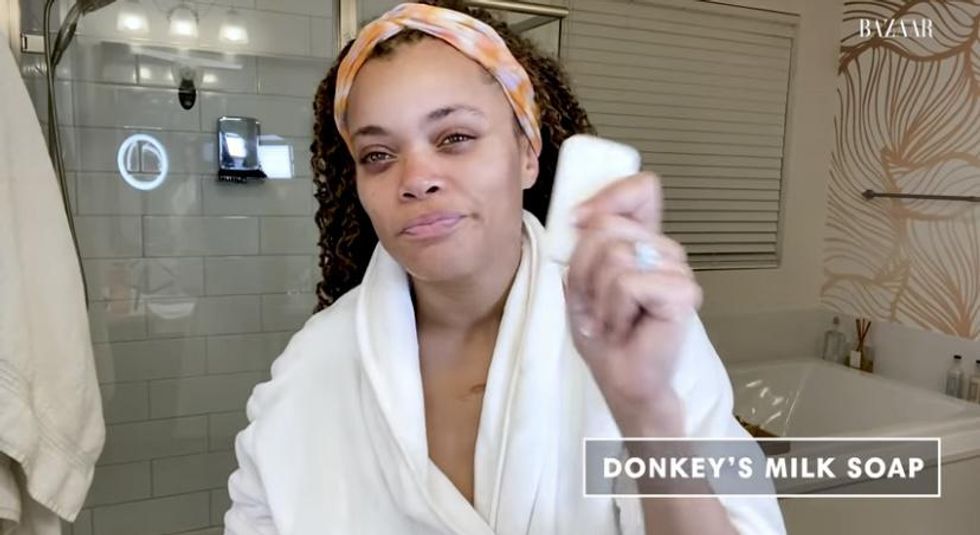 Harper's Bazaar/YouTube
"The fatty acids in donkey milk is so good for your skin. I actually got into it because I read a story of Cleopatra's: she used to bathe in donkey's milk and I was like, honey, that sounds legit so I need to know what's up."
She cleanses one more time, using an astringent: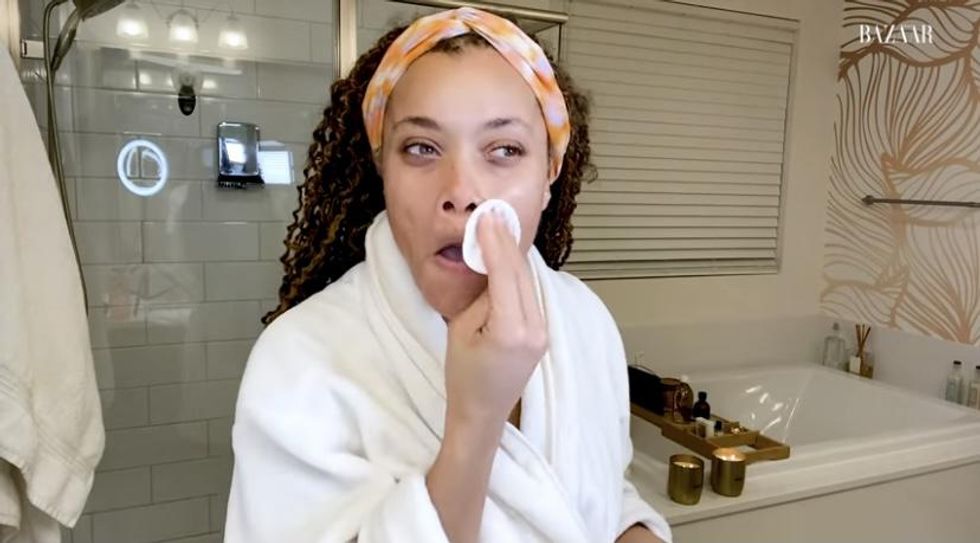 Harper's Bazaar/YouTube
Of this step she says:
"I have to cleanse and clarify my skin, so I do, even after doing those two different washes and that detoxifying face mask, I still go in with an astringent."
She uses Clean & Clear Deep Cleaning Astringent. Be sure to go in an upwards motion, and get those ears and neck too!
After a toner, a product mishap that she continues to use, and a few others (three to be exact), then comes her infamous serum routine. And ladies, she uses a LOT: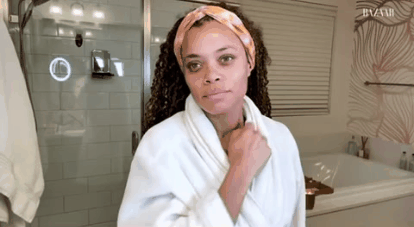 Harper's Bazaar/YouTube
"So, I know this sounds crazy and it is crazy and so all of these dermatologists and estheticians are going to be like [insert alarm sounds], but it works for me and my skin looks really good when I'm done using it."

Watch Andra Day's gradually interesting 32-step routine in full below:
Do you plan to use Andra Day's 32-Step skincare routine?

Featured image by Tinseltown / Shutterstock.com