In a move that makes us so happy, the ever-so-stunning Ryan Destiny has been making her rounds lately, showing off her subtle but enamoring vibe in recent appearances with Vogue, HelloBeautiful, and even Doja Cat's new "Need to Know" music video. The former Star actress and singer also took a moment to join Harper Baazar for their 'Go to Bed With Me' segment, a video series where various celebs show off their nighttime skincare routines.
---
This appearance was our absolute fave because to see her demonstrating how to maintain her beautifully radiant skin is something we all want to know, right?! Right. So, sis...we gotchu just in time for summer!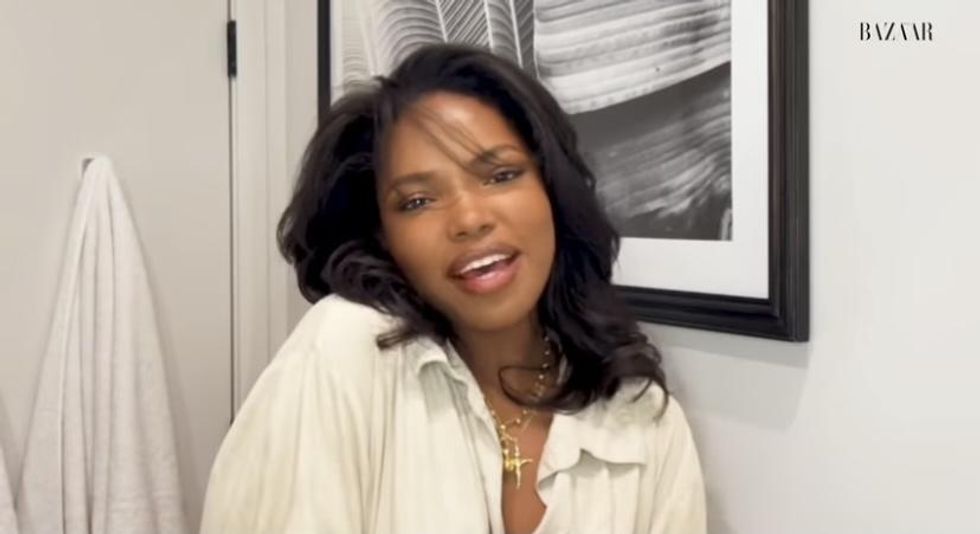 ​Harper's Bazaar/YouTube
Rocking a blow-out for the gawds, after a cute intro, Ryan opens with this one simple, but loud, tip:
"Wash your hands. Wash your hands before you start anything."
She then proceeds to use the La Mer Cleansing oil and thoroughly massages the product all over her face and neck. Get in there good ladies, this step is important!
"Rub it all over my face, get down on my neck. And once I feel that it's all broken down, I am going to rinse."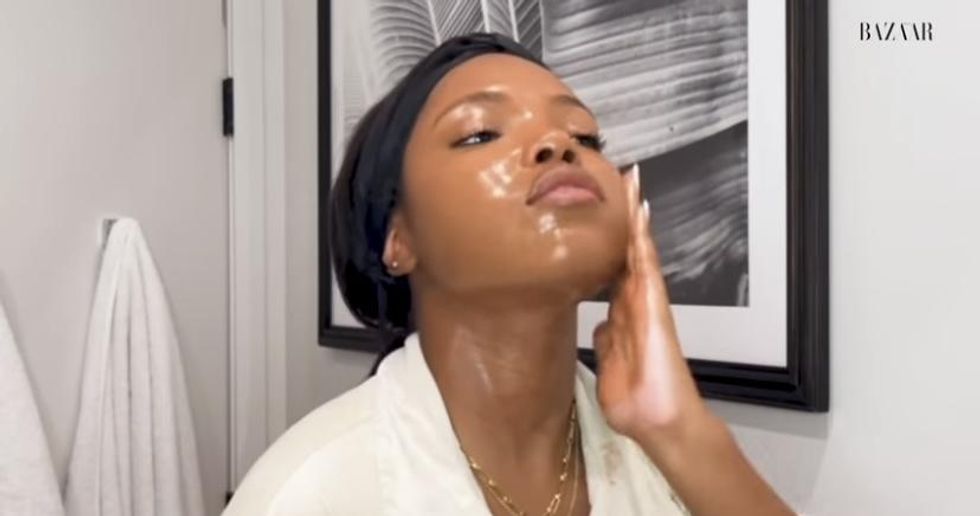 Harper's Bazaar/YouTube
Next up, Ryan focuses on a problem area that many of us have: hyperpigmentation. To combat this, she uses the Black Opal Blemish Control Bar, a brand she has used since she was 16 years old. She is also the face of the brand, which is Black woman-owned.
"What's really really great for the hyperpigmentation that I sort of have a lot of right now, is the . It's like extra, extra important to me to take of all of the makeup before you go to bed. It just makes such a difference. It's the worst when you go to sleep with your makeup still on, and you just know it just sets you back like a whole week."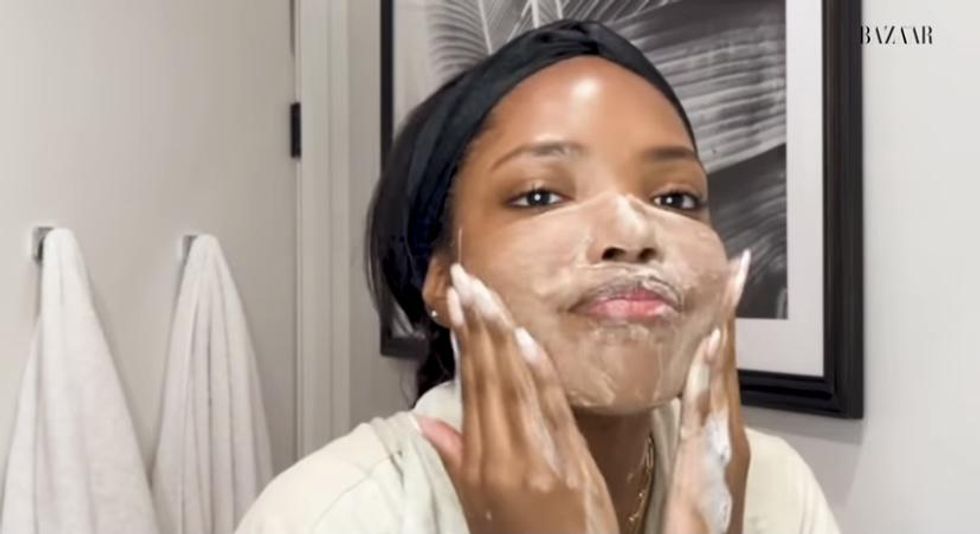 Harper's Bazaar/YouTube
Destiny then moves on to hydrating her lips with the Black Opal Lip Oil.
"I kinda sorta sorta kinda kinda have chapped lips. But not anymore becuase I did a lot of trial and error, and I found something that works for me. It works with my makeup as well. It nourishes and hydrates my lips, it's not there to just look pretty, you know."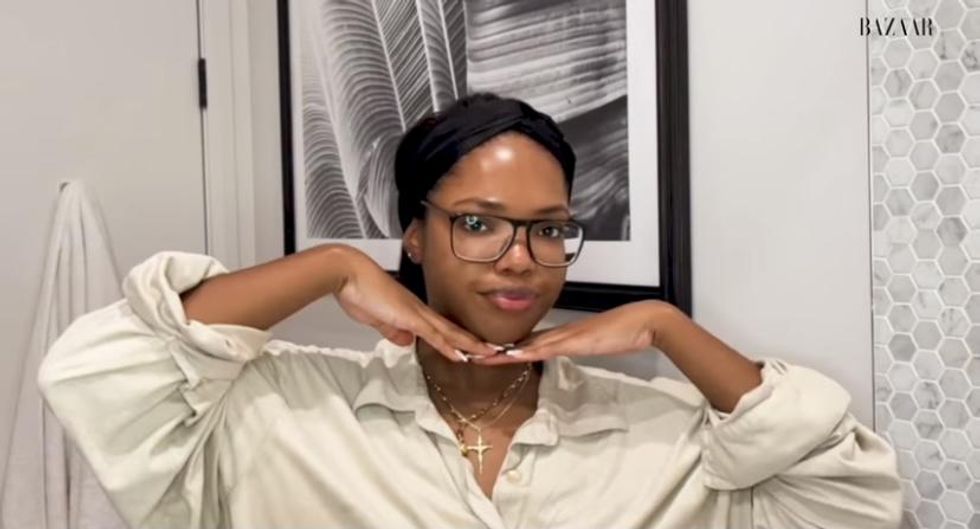 Harper's Bazaar/YouTube
As a final step, she moves on to her serums for pigmented skin and dark spots. Here she uses the CosMedix Clarity Serum and Black Opal Brightening and Plumping Serum.
"This is also really great for prepping your makeup. I use this serum right before I start doing my makeup. It like, glides right on and helps my makeup look better and apply on my skin better."
We stan a simple but effective routine, sis!
Watch the full video below:
Are you a member of our insiders squad? Join us in the xoTribe Members Community today!

Featured image by Bennett Raglin/Getty Images for BET