---
Every loss is an opportunity to level up. Just ask Ryan Destiny, who has been securing every bag in sight even after the cancellation of the show that jumpstarted her career on the small screen. The 25-year-old actress recently teamed up with Footlocker and Nike for the Evolution of Swoosh Project, joined the cast of Grown-ish, and will star as the lead in the upcoming boxing biopic, Flint Strong, proving that there's a good in every goodbye.
In a recent interview with ESSENCE, Ryan opened up about her recent career transition, and according to her, the secret in staying grounded is having faith in God's process:

"After a show [Star] you're starring in gets canceled, you definitely get a little shook. But you've got to trust God's process. The opportunity to have opportunities is a huge blessing."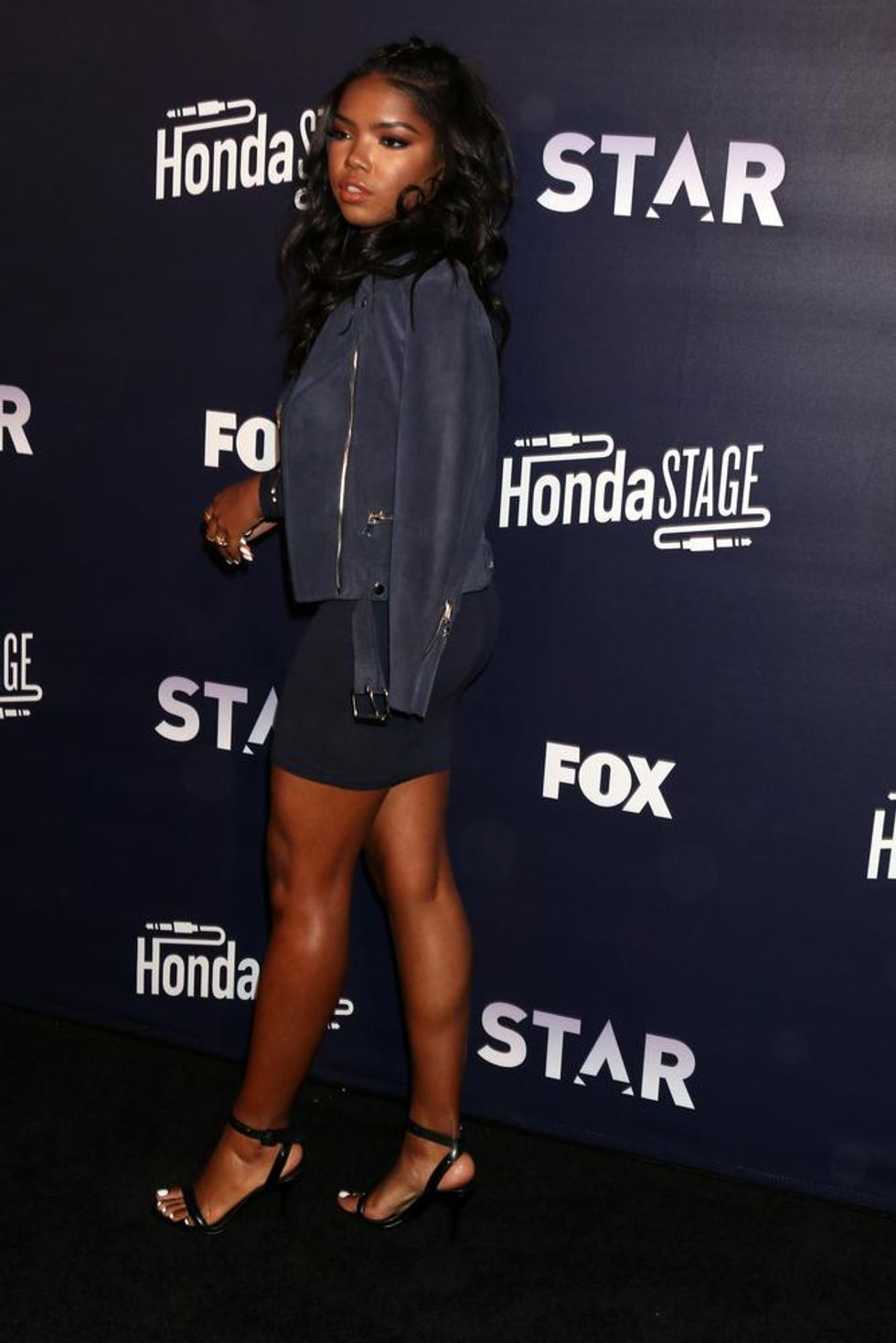 Joe Seer / Shutterstock.com
In Flint Strong, Ryan will play Claressa "T-Rex" Shields, the first woman in history to win the Olympic gold medal for boxing and it is her full intention to come out swinging. Although we're used to seeing the actress as a pop star on the rise as Alex in her breakout role on Star, Ryan says that she's bringing an entirely new energy to her performance in her upcoming film:

"It's a huge challenge and that's why it's such a blessing to me. I want to be pushed to grow more and more in my craft. It's the only way. This role will definitely be a side of me no one has seen, but honestly, a side that I've always wanted to show."
2019 may have been all about securing a bag, but Ryan knows that 2020 is all about securing space for women who look like us to thrive and her upcoming endeavors are a way to do exactly that. When asked how it feels to be an inspiration for so many Black women, Ryan had this to say:
"It means more than anything, honestly. I hope I can keep making people proud. I hope I can help open up doors and eyes. Us being seen is all we want. I'll always fight for that."
While Ryan may have her hands full with other projects at the moment, she doesn't want us to give up on the idea of her character, Alex returning for a Star finale or even a spin-off.
"I always loved the idea of diving into Alex's passion in a more organic 'music business' way. Seeing her possibly write [or] produce for other artists would've been cool to see while still doing her own thing."
In the interview, Ryan also dished about her must-have beauty products, and for this budding star, a little goes a lot way.
"For hair, when I'm letting it breathe, I'm always mixing Cantu products in there somewhere. Skincare, I can't live without my Mario Badescu spot treatment. [It] saves lives. Lastly, for makeup, [to] make sure I'm always fresh looking after long days, I need my Fix+ spray from Mac."
To read the full interview, click here!
Featured image by Joe Seer / Shutterstock.com