If you're looking back on 2021 like, "Where did the days go?" trust us when we say we are, too. As the holidays approach, it's natural to become reflective and muse over the peaks and valleys, accomplishments, and tough lessons that the year threw your way—and for many of us, we didn't do it alone. From the homegirls who helped us through breakups, to the long-distance sisterhoods held together by hours-long FaceTime calls. For the friends who always know what to say when you can't seem to gather the words, and the ones who see you when you can't see the greatness in yourself. What better way to say, "you deserve," than with a thoughtful gift made for and by Black women.
---
We're here to drop all the gift-giving gems for every type of woman in your life. And if you find yourself frequently asking, "Is it really Black-owned though?" The answer is: Absolutely. From skincare to the latest style staples, we've got you and your homegirls covered this holiday season.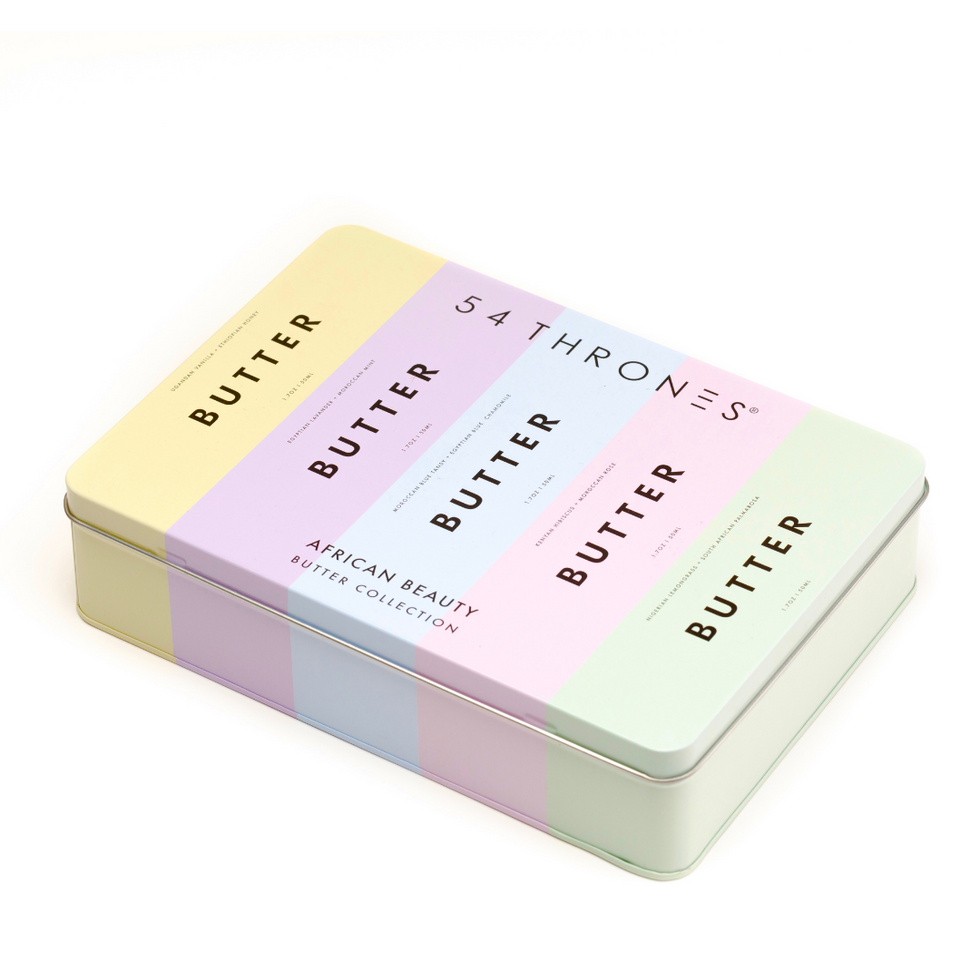 54 Thrones
From Oprah's Favorite Things List to your hands, legs, and shoulders. This hydrating formula is enriched with nourishing plant botanicals with a thick and creamy texture that's sure to make you a certified Shea Butter Baby.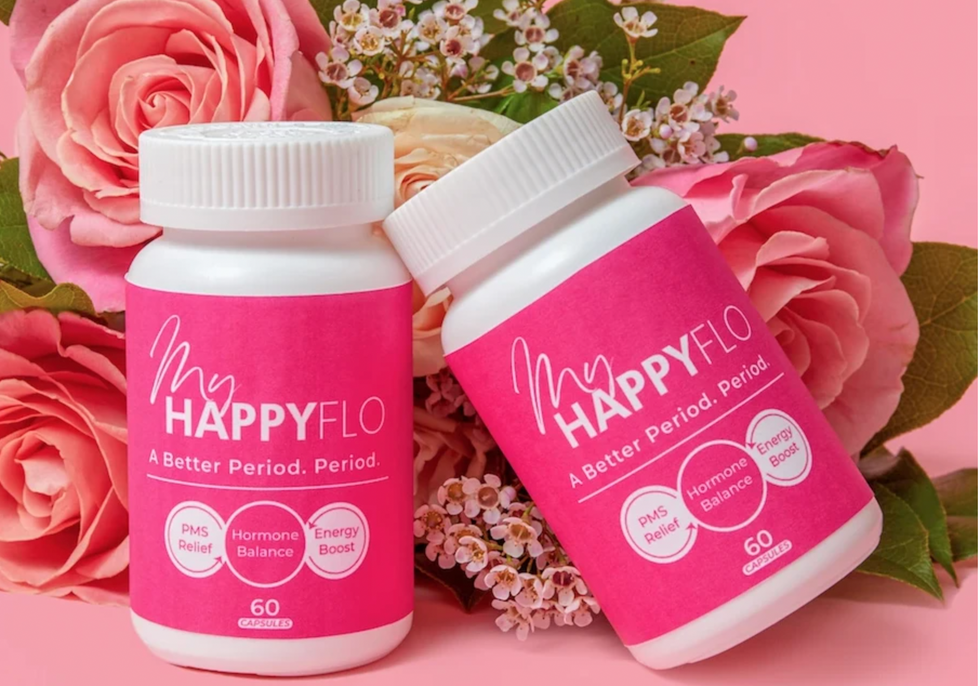 "It's time for heavy bleeding, bloating, mood swings, and headaches from your period to stop cramping your style. Thankfully, a new all-in-one supplement just hit the wellness space to help ease your flow and disrupt your PMS symptoms, ASAP. Packed with plant-based ingredients and mood-boosting vitamins like D3, B6, Iron, and B12, your pain-free period is just a bottle/capsule away."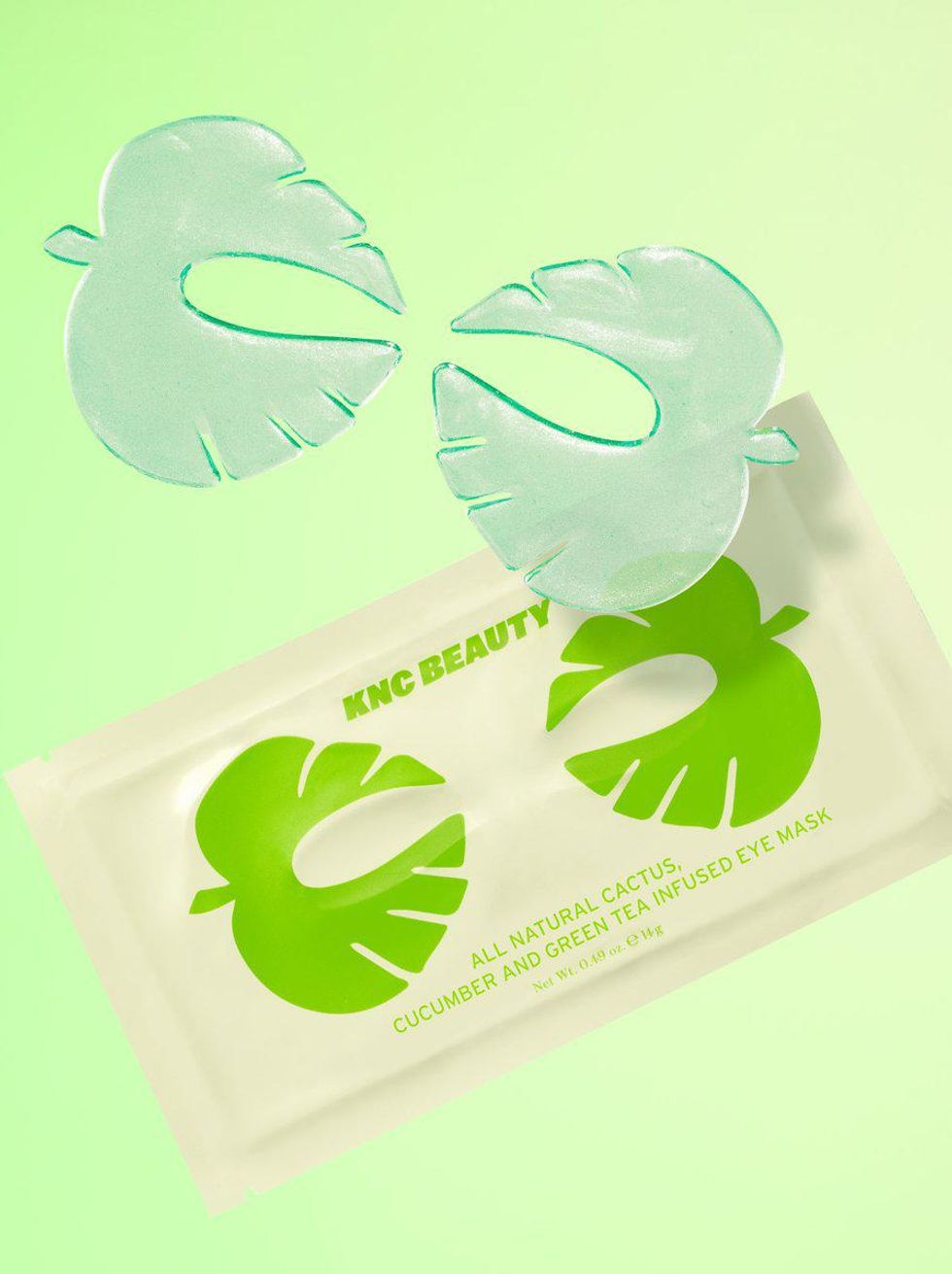 KNC Beauty
This is your reminder to not leave your undereye area out of your skincare routine because it needs love, too. Add these selfie-ready, all-natural eye masks into your routine for some much-needed TLC and effortless glow.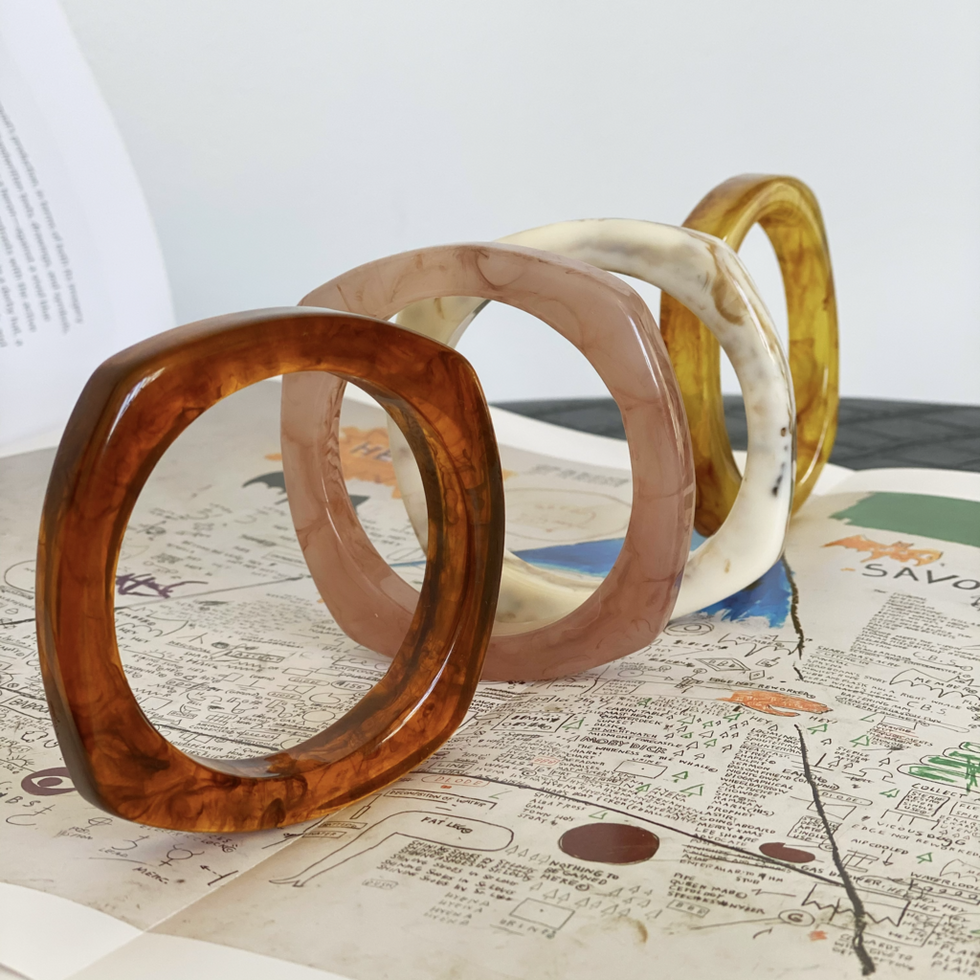 Gems Plzz
In need of some new arm candy? We just might have found your new favorite set.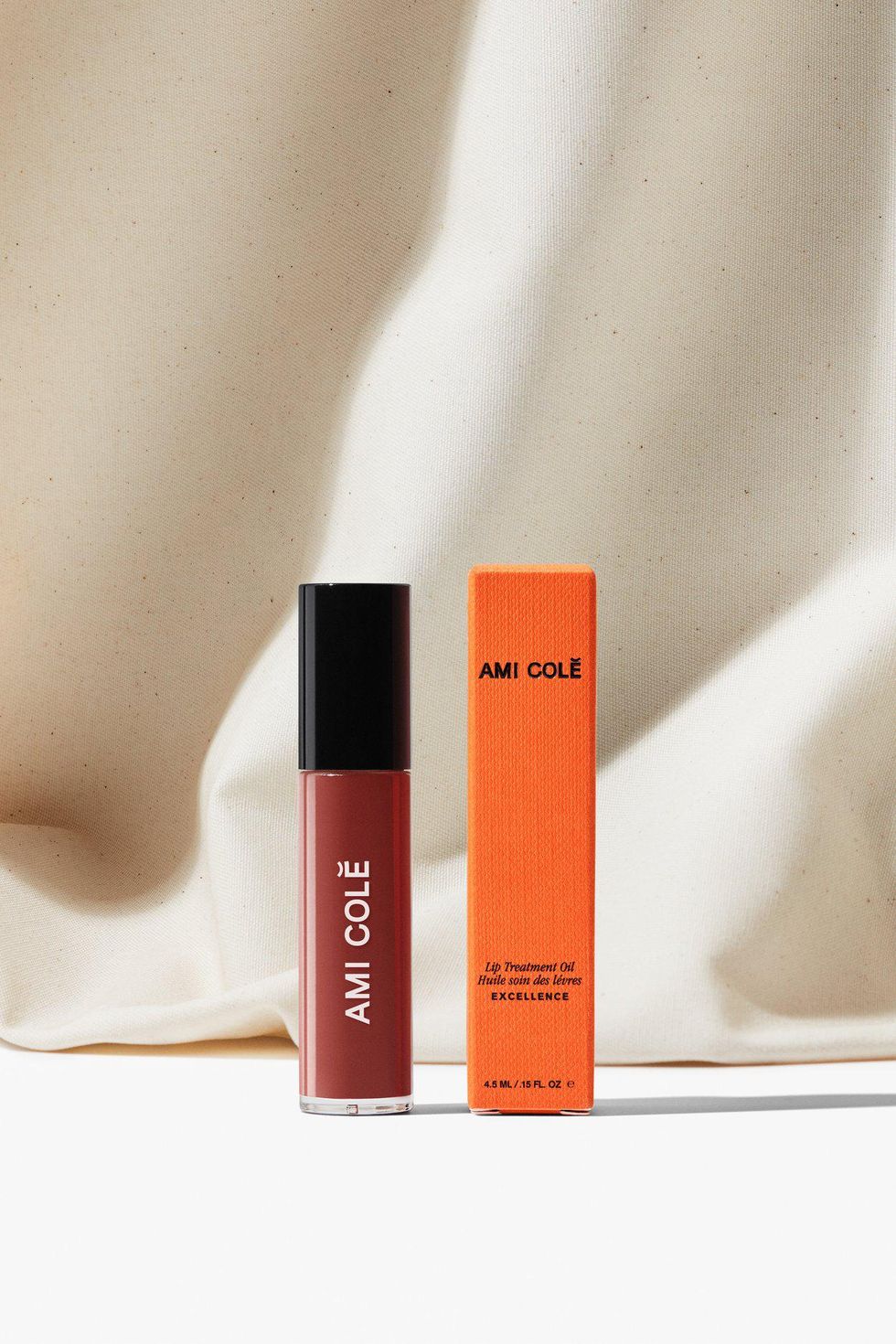 Ami Cole
If you haven't heard about the lip gloss, gather 'round, because once you've got this in your purse, you'll never want to live without it again. The oil-to-gloss formula provides the perfect shine and brown girl-friendly tint. Snag one or two or six — we won't judge.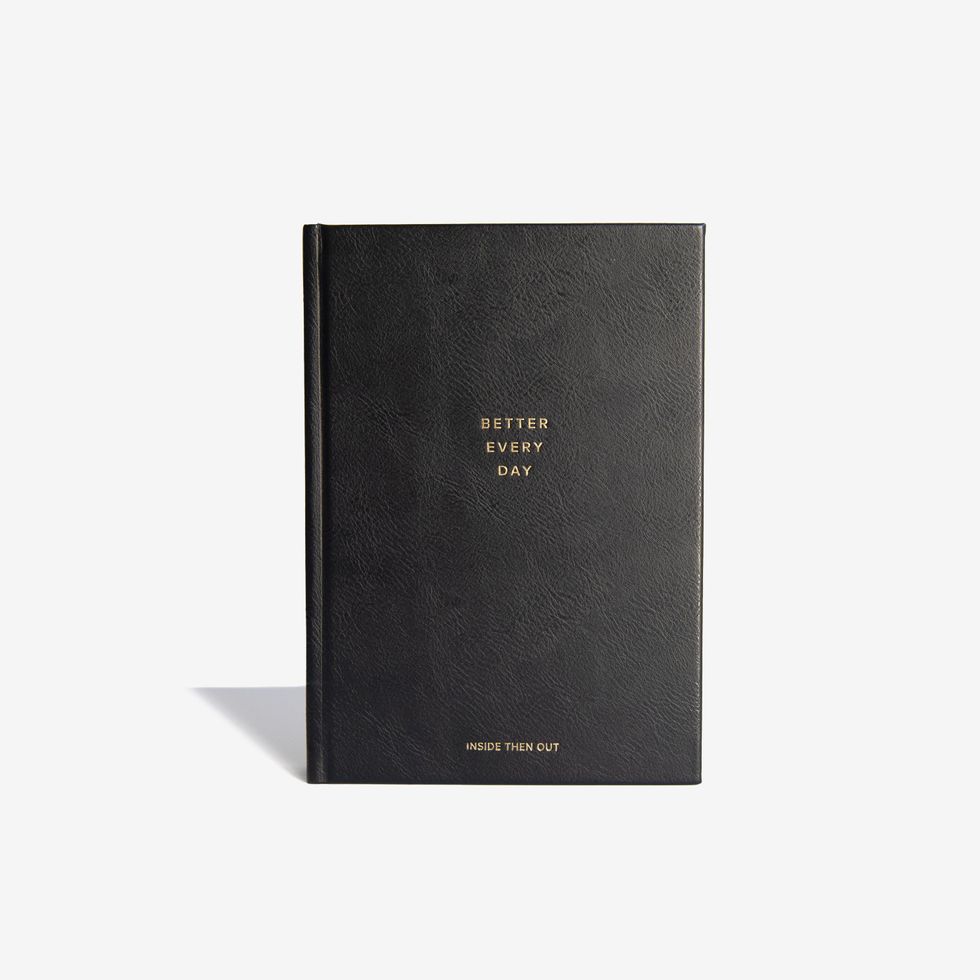 Every Day Journal
We know how you girls love to journal. If tracking everyday growth, memories, and moments has become a newfound self-care practice or something to explore, this journal will fit right into your routine.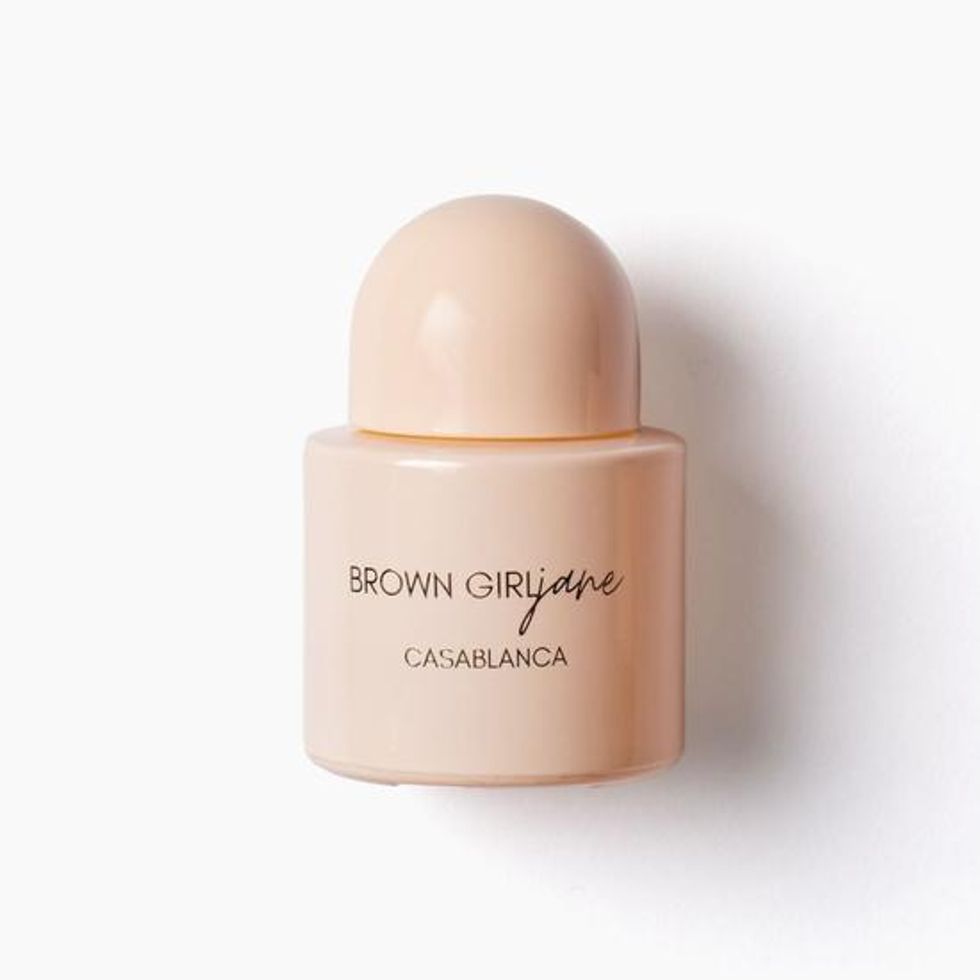 Brown Girl Jane
It's giving opulence, it's giving confidence, it's giving drama. If your homegirl's fragrance collection runneth over, what's one more gonna hurt?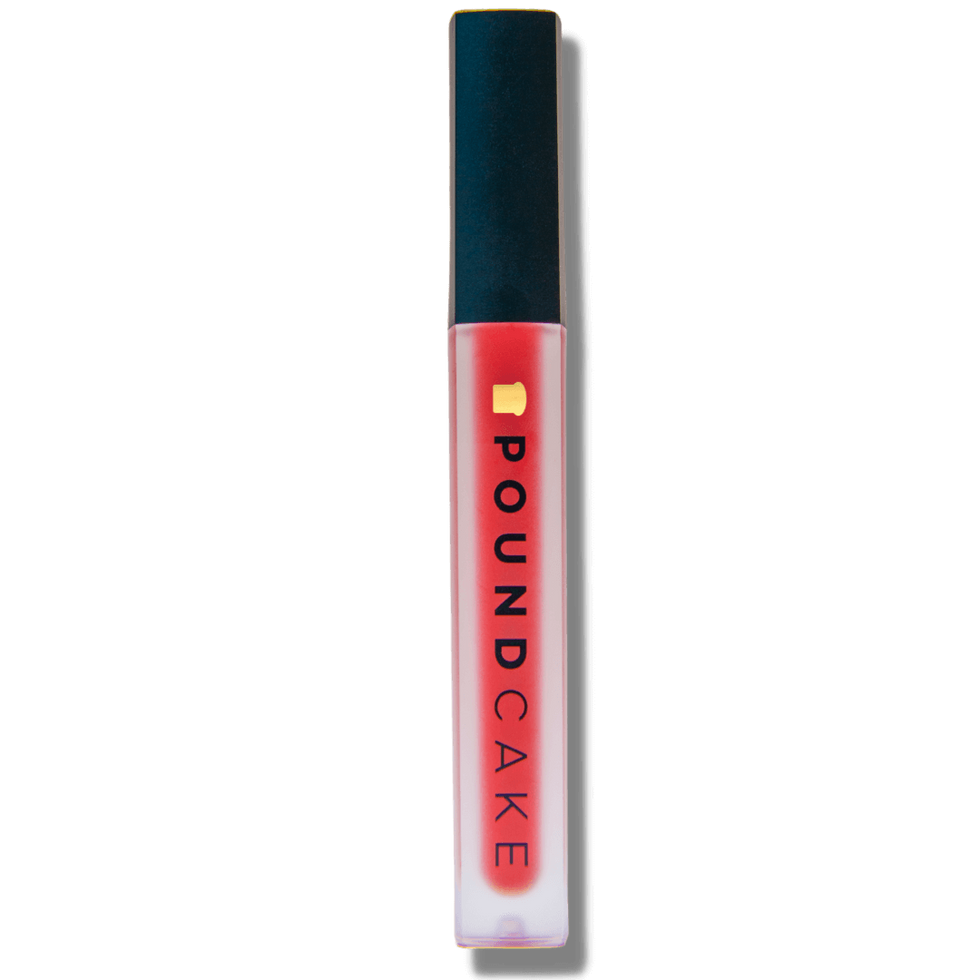 Pound Cake
Good news: the hunt for the perfect red lipstick for melanated skin ends here. This cherry bomb of color is lightweight on the surface and heavy on the coverage.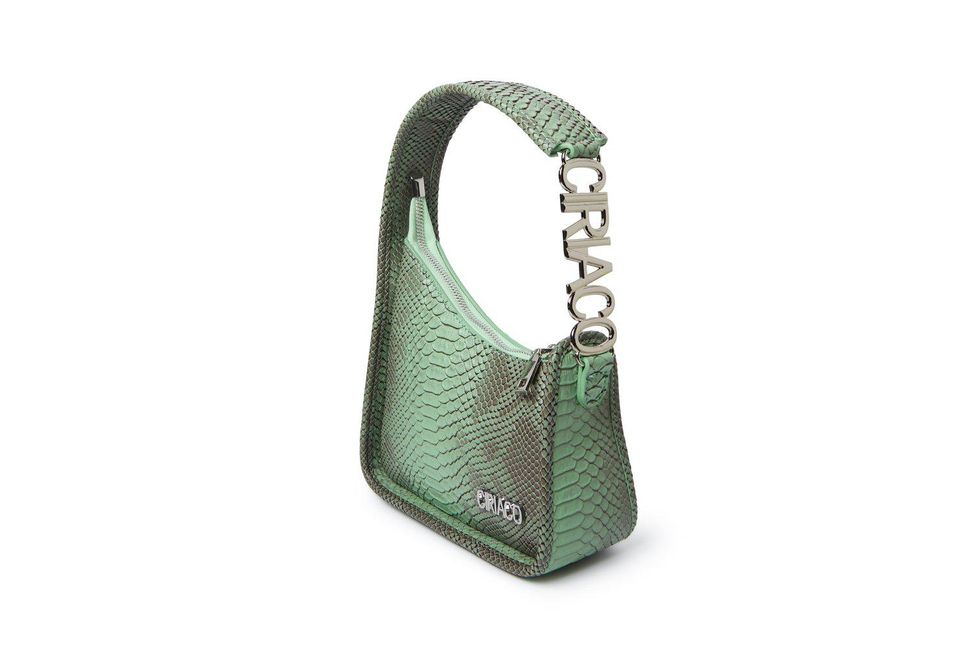 Ciriaco
Have you seen something so beautiful that demands your full and undivided attention? Maybe it's the viper snakeskin or the signature silver metal logo that shines like a jewelry piece of its own, but whatever this purse is saying, we're listening. Talk about making a statement.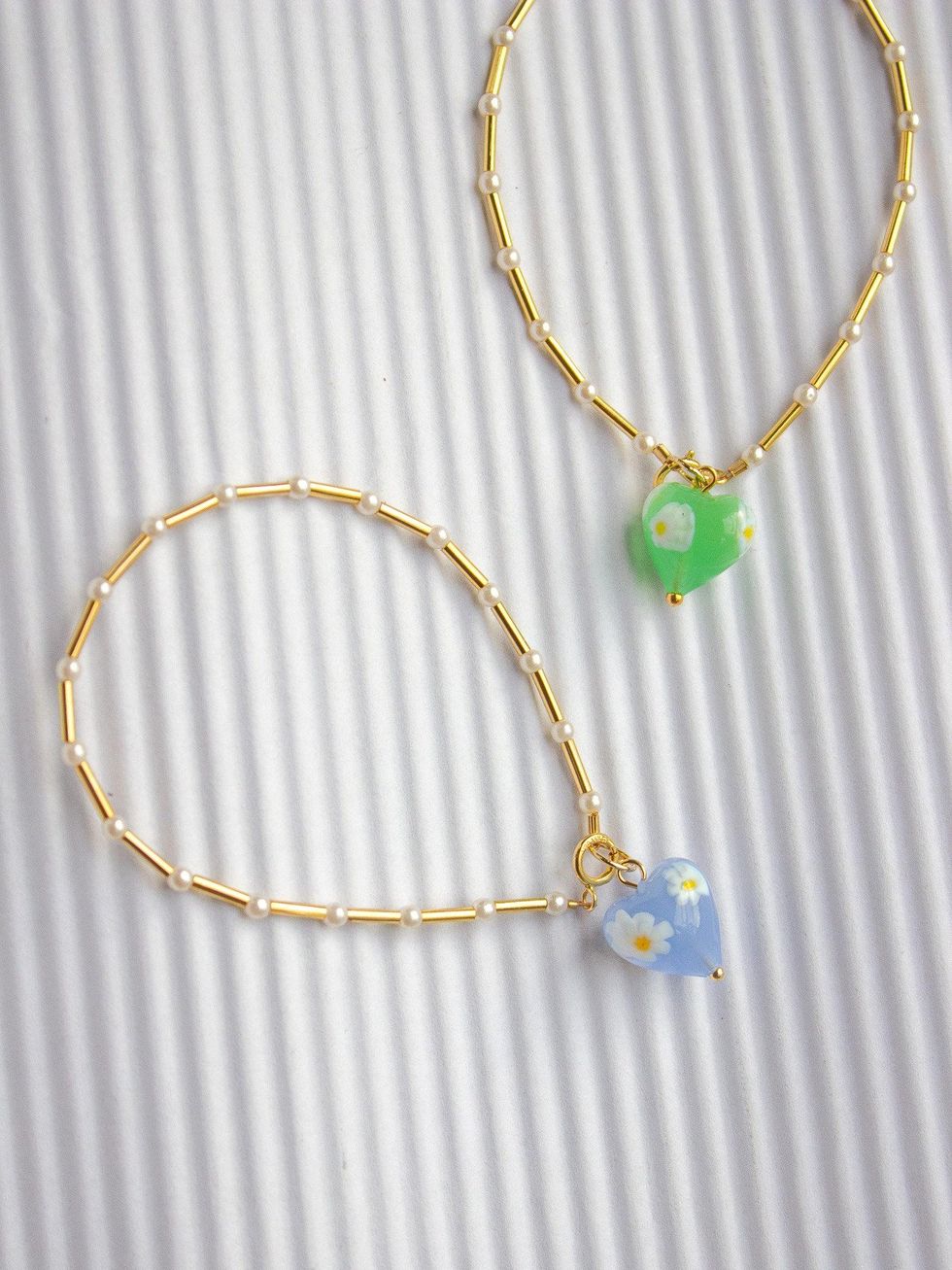 Yam Posy
There's nothing like a little nostalgia — especially when it comes in the form of dainty everyday jewelry. Inspired by childhood imagery, this brand takes vintage silhouettes and brings them into the 2020s and beyond. Did we mention it's handmade?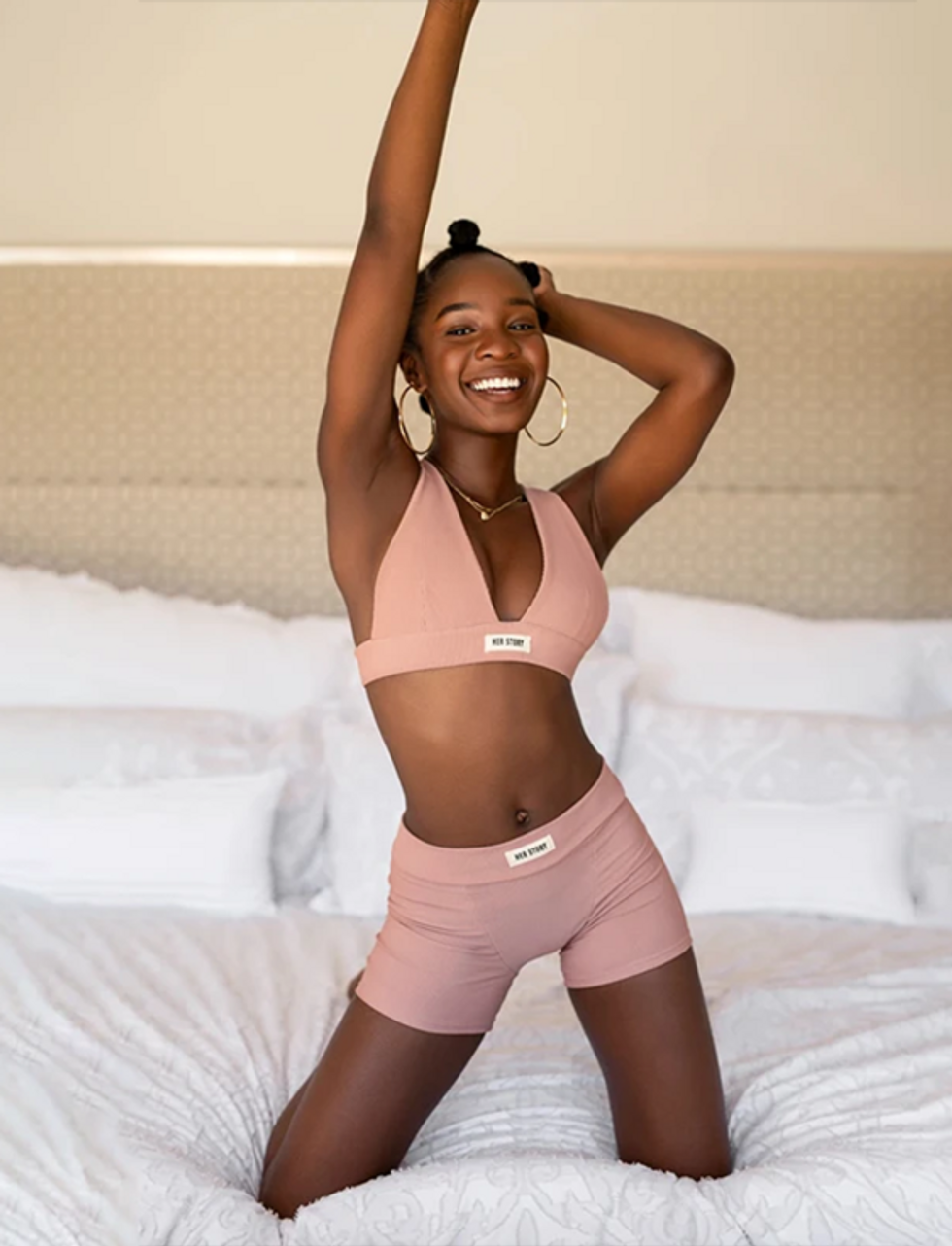 Her Story
Raise your hand if the majority of your wardrobe has been reduced to loungewear and athleisure? Same, sis. Level up your cozy girl energy with this ribbed bralette and boxer bottom set. Who says those lazy days around the house can't be sexy too?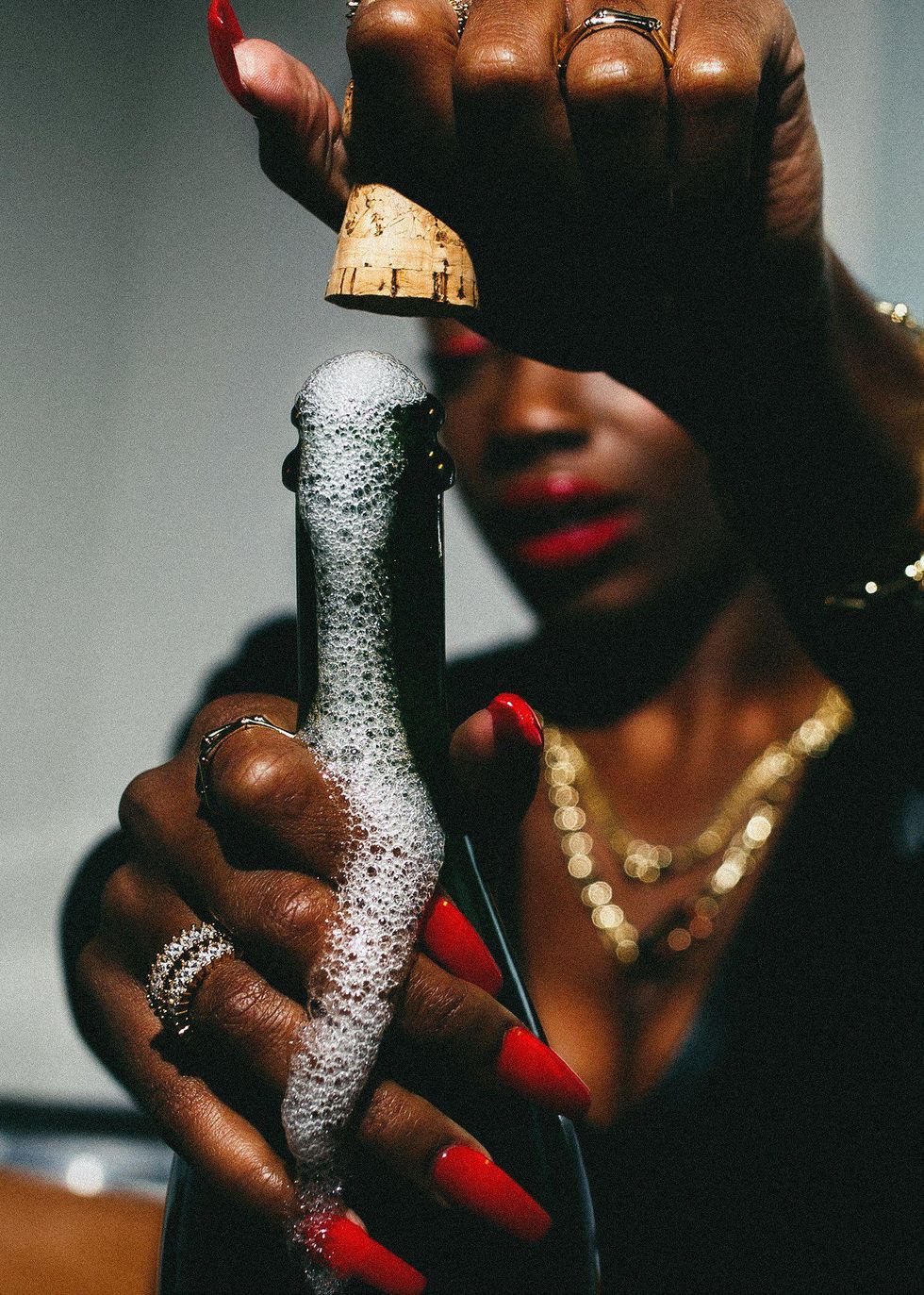 Sucre Couture
Black women in gold jewelry are our favorite genre. Whether you're looking for simple, timeless pieces, or tapping into '90s classic styles with a twist, you'll find your steez here.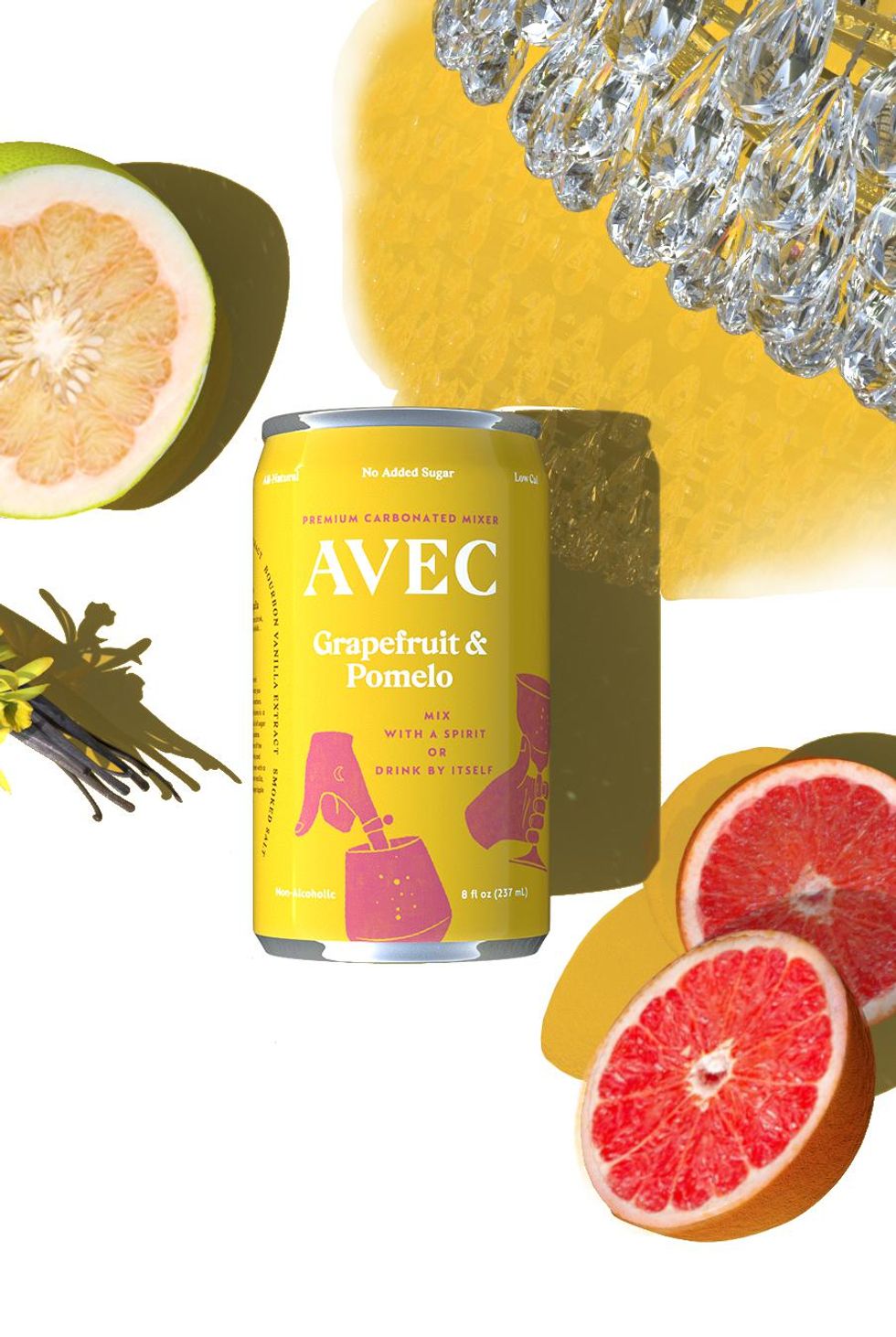 AVEC
We all have that one friend that knows how to mix a crafty cocktail and throw a lively party. For her aesthetic-driven eye and knack for flavor profiles, we thank her. Replenish her bar cart in style with this sparkling treat.

Featured image by Jose Luis Pelaez Inc/Getty Images