During ESSENCE Festival, there was a "sea of blackness," as Yvonne Orji excitedly pointed out. And with that, there was also (obviously) events for and by us. One that stood out for me was the Black Wine Experience, hosted by the Hue Society's founder and sommelier Tahiira Habiba, a wine tasting where "assimilation is not required."
---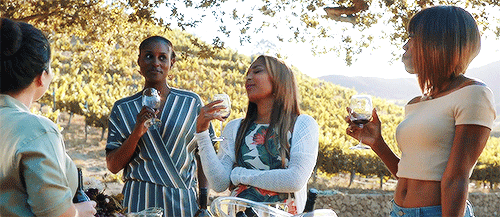 As someone whose taste buds have grown to enjoy the taste of fermented grapes with day old pizza or Chinese (whatever's available), I've been dying to level up on my knowledge when it comes to pairing, swirling, sipping, and all of the other seemingly pretentious things you may have seen a wine lover do. (Don't judge! The mere fact that wine is even a preference is personal growth.) Not only did the Hue Society wine tasting come with the knowledge but they came with an amazing selection of black-owned and/or imported wines.
And because I'm not one for keeping secrets, I'm going to spill all the tea (er, wine?) -- name-dropping each of the vendors featured at this event (because a good friend always puts others on), plus a handful of suggested tips on how to wind down and let go of the social pressures that are sometimes associated with drinking wine.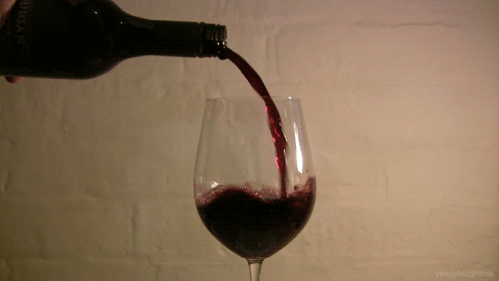 As someone who overthinks and analyzes as much as my brain will allow ("Am I doing this right?" is my favorite question even when I can't be wrong), I decided to get Tahiira's take on the top five things that are most imperative when getting to know your wine.
It's Personal
"There are no real hard rules except to drink what you like. It's good to know [the] basics but at the end of the day, wine is a personal experience. Everyone starts with sweet wine, the problem is the lack of education and staying stuck there."
Uncork Different Possibilities
"Be open to trying new and different wines. How will you know what you like if you drink the same thing over and over? So when I say, 'Drink what you like,' I mean, 'After you've tried a few things and you circle back to the one you like,' NOT stick to the same thing."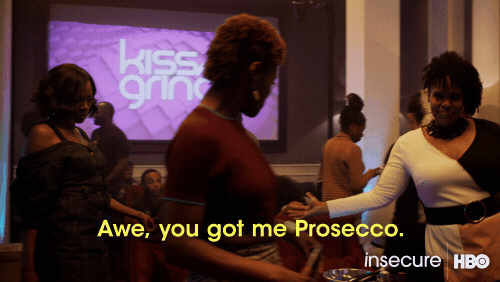 Sip Up
"The only real way to learn about wine is to drink it. Every grape is different, every place is different, every winemaker has a different style and technique; so a Chardonnay from Sonoma by [this] winemaker might not taste like the Chardonnay from Napa by [that] winemaker. It's good to take notes so you can start to see the differences. Drinking trains your palate and opens up your scent memory (olfactory glands) so you start to learn more and more the more you drink."
To that effect, one of the vendors pointed out to me that Rose is a blend of grapes...not a grape itself (like other types of wine). A Rose can consist of Pinot Noir grapes and Chardonnay grapes or any other combination of grapes.
Just Ask
"Don't be afraid to ask questions! Not a single person knows EVERYTHING about wine and a good sommelier or expert is happy to share their knowledge without making you feel dumb. If you run into a snob, just ignore them, and try to get whatever knowledge you can from the presentation, anyway. There is a point to the swirling, etc just ask and don't be afraid because the person next to you has [that] question too!"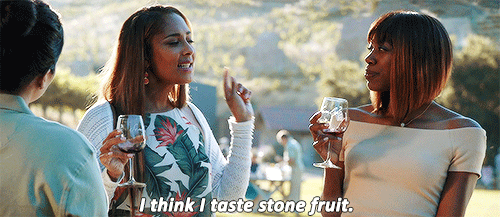 FYI, that swirling thing she mentioned? If I recall correctly, that allows you to get a better whiff of the different aromas in the wine. Not only is wine personal, but scientific too, which was never my forte so I won't get to lying to you on how it works. I believe there are also some other benefits of the swirl.
The Motto
"This is my personal motto, wine is about memories! It should be enjoyed and not this nerve racking, anxious experience. Hue Society has the motto 'Assimilation Not Required,' meaning we don't have to enjoy wine the way someone else does. If you want to drink moscato, have at it, but do it because it's an educated choice that you're making with your dollars, not because it's the only thing being offered to you."
From their lips to yours, each brand describes what they brought to the table in their own words, leaving us thirsty as ever:
Featured image by Getty Images