Doggystyle is often placed in the doghouse when the conversation of intimate sex comes up. Historically, it's believed that those who solely want to "hit it from the back" are not attracted to you or don't want anything deep with you, and Doggystyle is their way to opt-out of a face-to-face connection. There is indeed a "no strings attached" connotation there. However, there are also couples deeply in love who enjoy the undeniable pleasure found in this position.
---
With the right person and the intent to please, Doggystyle is a superior move as far as intimacy is concerned – while still maintaining its pleasure principles and practicality. Back kisses, easy access to breasts, booty, and clitoris, and it allows for a range of depth are just a few reasons why Doggystyle is a superior intimate sex position. Oh, oh, and how could I forget the dripping sex that is your partner talking you through the act, which somehow comes more naturally when they have you on all fours?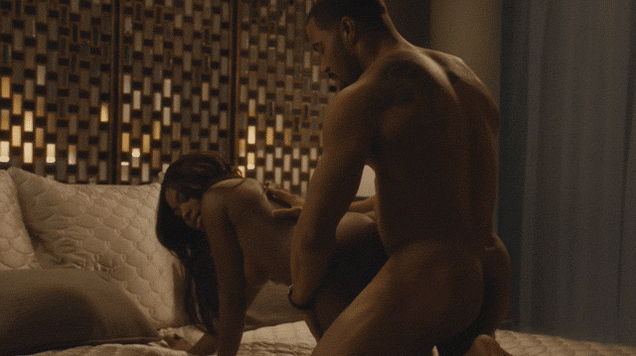 Power/Starz
Because let's be real, what's better than your partner talking you through a nut? Next to nothing. If you're someone who has been uninterested in doggystyle for one reason or another, here are ways you can introduce more intimacy as well as helpful tips to keep it cute while keeping it nasty.
1. Communicate Your Needs and Desire
In regards to this position or really any, you will want to discuss what you need from it. Sex doesn't have to be goal-oriented but it should be pleasure-oriented and if the lack of intimacy in any position is creating a lag in pleasure, you should openly discuss this. Furthermore, this will allow you to talk with your partner about what doors can be opened and which you both feel most comfortable staying closed. For example, doggystyle is a good position to introduce different sensations such as oral sex or anal play. You'll want to set these guidelines beforehand for maximum pleasure and even safe words as they aren't only for kinky sex.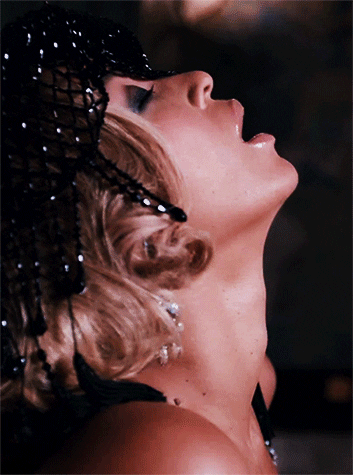 beyonce partition GIF
Giphy
2. Introduce Elements of Sensory Play
If you're someone who doesn't take advantage of the different types of touch that doggystyle allows, try it. This doesn't mean you have to go to anal play immediately. But instead, try allowing your partner to place gentle, slow kisses on your backside. Other suggestions might include:
Add toys for more stimulation of areas such as the g-spot, clitoris, or butt;
If you're a little kinky, try some wax play while on all fours (though not entirely necessary, they have special candles for this which I highly recommend if you haven't dabbled in wax play before);
Incorporate oral sex, which adds pleasure, while also providing additional lubricant.
3. Pace Yourself With Intervals
Just because you're in doggystyle does not mean you have to sprint through the sex like a racehorse. In fact, because the position allows for so much depth from your partner, it may be best if you pace yourself. In the same way that intervals are preferred on the treadmill for maximum performance, consider using intervals in this position so you don't feel like you're getting "bunny rabbit" treatment and this also decreases the likelihood of your partner cumming too fast.
Instead of going a full round of sex (whatever that timeframe may be) at the same speed or tempo, try 10 minutes at a slow and sultry pace, then switch it up for about five minutes. The switch-up can be to solely kiss/touch each other or you might want to actually just change the pace of the stroke completely.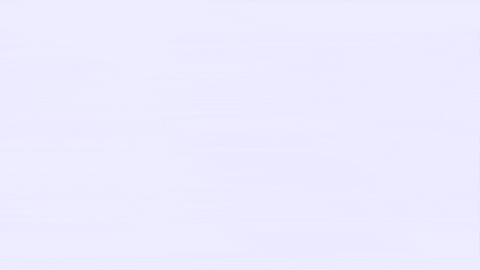 In Bed GIF by Yandy.com
Giphy
4. Keep It Spicy With Lingerie 
Buy some sexy, lacy lingerie to spice it up. If you're comfortable, go with some lacy crotchless panties (like these, here!). Furthermore, wearing lingerie always has a way of reminding you of who you are and boosting your self-esteem almost immediately. In fact, even while we're using it to seduce, it's actually more soothing to our ego than anything. At least for me. If you're someone who still needs time to feel comfortable in lingerie, try using one of your partner's dress shirts as a cover-up. In fact, you can even dress up one of their t-shirts with a sexy pair of lacy panties if that's preferable.
5. Aftercare
Just as important as communicating before sex is the act of communicating after. Each of you should create a safe space after sex, to present your dislikes and likes during your time together. Do keep in mind that aftercare can be as small a gesture as verbal communication or you can add more layers that encompass touch such as bathing with one another, cuddling, massages, etc.
Rest assured that adding these five elements to your doggystyle routine will make it feel less Ruff Ryders and more Lady and the Tramp.
Featured image by Getty Images