Born between December 22nd and January 19th, these Saturnians are notorious for being pragmatic workaholics who are constantly striving to reach the peak of their proverbial mountain of acclaim and success. Ruler of the 10th house, Capricorn is no stranger to grind as they are internally driven by their duty to fulfill their obligations.
---
Oftentimes, these individuals grow up a lot quicker than most, with many of them playing the role of older sibling and, in some cases, a parent to their own mother or father. In extreme cases, physical and emotional neglect in their formative years can turn them into overly-responsible people who tend to carry the weight of the world on their shoulders. This is how Capricorn gets its reputation for being the most serious sign of the zodiac.

As a Cardinal Earth sign, Capricorn is often set on laying the groundwork for their future—particularly for their family. Their loyal and sacrificing nature often puts them at the forefront of their family, often making them the backbone of the group. Even those that grew up in a dysfunctional environment are often motivated to create change through breaking generational patterns.
Generally associated with the "father" archetype, Capricorn may experience tension with an important male figure leading them to reject all forms of authority. Sovereignty is a must with this power-hungry boss who takes pride in living their life on their own accord.
The Capricorn Zodiac Sign: An Overview
Physiologically, Capricorn rules the knees, joints, skeletal system, and teeth. Its ruling planet, Saturn, represents the structures of our society that uphold order—such as law enforcement, public officials, and politicians. In some cases, this reserved zodiac sign can be quite traditional in their values. Their appearance is usually well put-together but nothing glamorous as they prefer practicality over anything. You can typically spot them by their wide face accentuated by their chiseled cheekbones, giving them a strikingly photogenic face. Their hair tends to be fine, even if they have a lot of it and the men have a tendency to bald relatively early in life.
Often mistaken as a total snooze-fest, the Capricorn will surprise you after warming up to them. You'll come to find that Capricorn is attentive, charming, and funny—with some even possessing a dark sense of humor that only translates to people that can accept the balance of light and dark. There's no coincidence that this GOAT is represented by "The Devil" in the Tarot. That's not to say Cappies are evil but given their Saturnian influence, they have a tendency to be melancholy and even depressed. These emotions, often mislabeled as "bad," are simply a part of life in many cases. Due to some tough circumstances in their past, these resilient go-getters learn to master the art of processing heavier emotions like grief, sorrow, and loss which each play a vital role in our emotional development and balance.
Capricorn Best & Worst Personality Traits
Best Capricorn Personality Traits:
Ambitious
Practical
Disciplined
Classy
Worst Capricorn Personality Traits:
Uptight

Melancholy
Critical
Capricorn in Career
As natural-born leaders, Capricorn bodes well in positions of leadership, whether that's in a big corporation, government office, or a small business. More goal-oriented than most, they love having a clearly mapped out strategy for how they're going to get from Point A to Point Z. Heading over the logistics of an operation is a suitable role for these structured disciplinarians.
All feelings aside, a Capricorn will get results no matter what it takes. Although they have the ability to motivate those around them, they can just as easily strike fear in them as well which is why it's important for the power-hungry individuals to stay humble. In taking this approach, they can wield their influence with more ease and harmony for everyone involved. Whatever career a Capricorn chooses, even if it's being a stay-at-home mom, will always entail the three pillars of succes—build, achieve, secure.
Capricorn in Love
Typically, Capricorn likes to take their time in building a relationship. Remember, they are an Earth sign so they're going to move a little slower but usually with good reason. With their legacy being an important factor, they have no problem waiting until they hit the genetic jackpot.
As driven as they are, it's important for their partner to have their own thing going on so they don't suffocate the poor Capricorn who gets a bit squeamish if emotions get involved too quickly. Secretly, these composed lovers desire to surrender to wild romance; however, their Saturnian nature won't allow their feelings to trump their logic. It takes a special person to see through this defense mechanism and to not take it personally when they're immersed in their work (it's their happy, safe place).
Give them space when they need it but don't be afraid to call them out on their shit when they're clearly making excuses to spend time with you. They have a tendency to distract themselves with work when their feelings get stirred up. In due time, they'll grant you access to their precious inner world in which you'll begin to see the innocence and purity that lies within them. Generally, Capricorn pairs well with other Earth signs (Taurus, Virgo, Capricorn) as well as Pisces and Scorpio.
Famous Capricorn Celebrities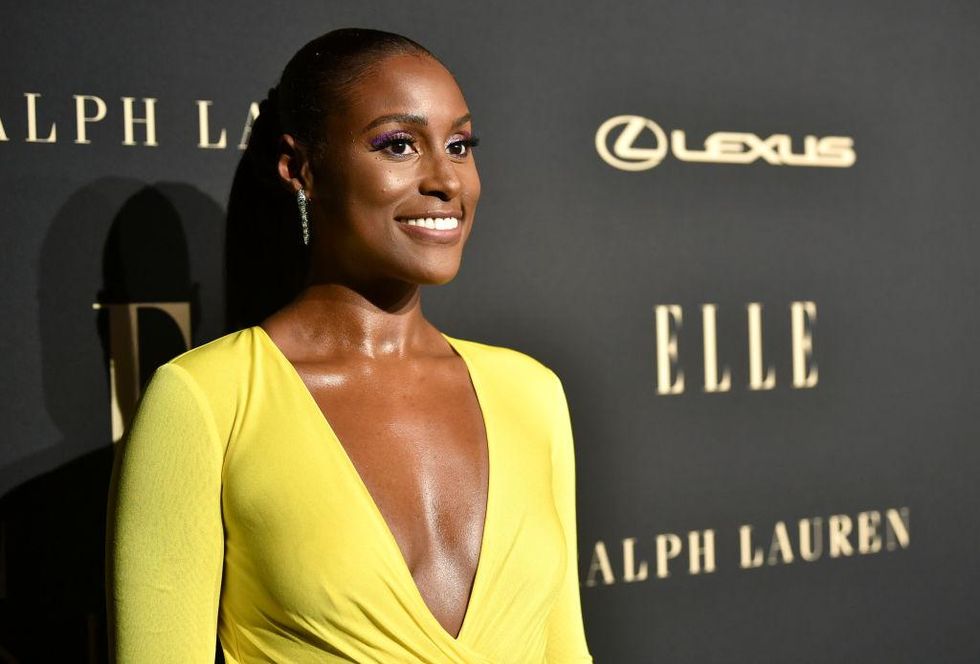 Emma McIntyre/Getty Images for ELLE
Issa Rae
Tina Knowles
Blue Ivy Carter
Denzel Washington
Mary J. Blige
LeBron James
Michelle Obama
John Legend
Tiger Woods
Featured image by Emma McIntyre/Getty Images for ELLE