On television, we know her as "Coach D" and her dance students and dance moms affectionately refer to her as "Miss D" or "Mom D." In real life, however, her close family and friends know her more intimately as Dianna Williams – a wife, mother, and an entrepreneur.
---
Every week, viewers tune in to see how Coach D will deliver another dance competition victory for her talented and unstoppable Dancing Doll factory (#DD4L) on the Lifetime hit series Bring It!. Dianna's tough, no-nonsense, and powerful method of coaching clearly works when it comes to encouraging and empowering her dancers to leave it all on the dance floor. It's no wonder that the Dancing Dolls bring the heat and take home a victory almost every competition.
Dianna not only knows how to win on the dance floor, she also wins in another important part of her life: marriage. This is evident by the fact that she and her husband, Robert Williams, recently celebrated ten years of marriage, which is something Dianna does not take lightly. "When you're married, it's definitely a life-altering situation. I feel like one year is something to celebrate," she revealed exclusively to xoNecole.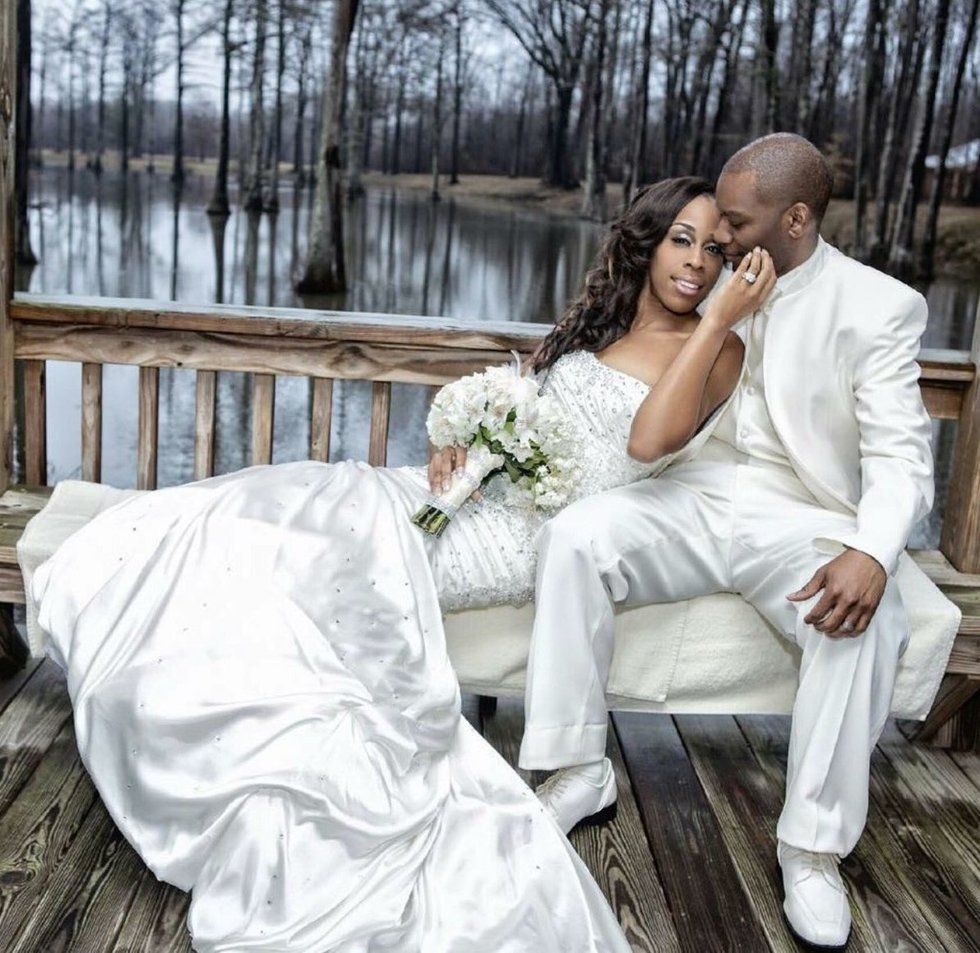 Twitter/@I_AM_DIANNA
Viewers often see her tough exterior on the show, but it's her softer and more vulnerable side that we aren't always privy to. Nevertheless, she's managed, and is learning how to embrace and balance both her strong and vulnerable sides.

Being in the public eye and being successful can easily cause one to develop a rough exterior of protection. However, Dianna has always felt the need to protect herself because she was constantly being judged, and she can remember having shade thrown at her since she was a little girl. Hence, the inspiration for her new book Standing in the Shade.
"We share a love amongst each other that other people don't get to see. My husband isn't judgmental and I've been through a lot. He's been consistent, loving me through it and unashamedly."
It's the time she spends with her husband when she feels most comfortable and allows herself to be vulnerable. From national competitions to tours and appearances, Dianna is constantly on-the-go, but having her husband by her side serves as the constant support she desires to help balance everything. "It's comforting. I feel like I have a safety net. When I'm at home, I know I'm okay. If anything happens, he will make sure it's okay," she shared.
And for Dianna, her love for and support from Robert isn't anything new. Although Robert was living in Atlanta at the time, it was at a club in Jackson, Mississippi where they first met. He was so captivated by Dianna's beauty and her personality that he immediately proclaimed that night on the dance floor, "Girl you look so good. You're going to make me move back to Jackson."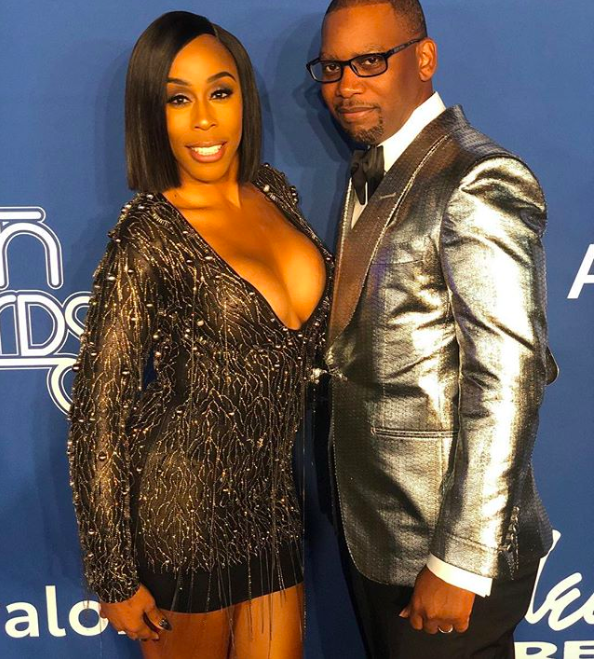 Instagram/@mrs_d2u
And just like that, Robert packed up his things and moved to Missippi to pursue a life with the woman of his dreams. "People say stuff…and you never believe it's true or [that] it's going to work out but he actually moved back to Jackson," Dianna said.

For the first three or four months, their relationship was tested and they went through a lot together. While Dianna and Robert were excited to celebrate this new beginning together in Jackson, it was bittersweet as well because Robert ended up losing his job for a period. Nevertheless, it didn't stop Robert from showing Dianna that he could hold his own and be the man that he wanted to be for her.
For Dianna, that was the first time in a long time that she didn't have to take care of somebody else. She saw his resilience and his strong work ethic, which attracted her to him that much more. "He did things to make sure we had food in the house. Nothing was ever too grimy [for him]. Seeing that in him, him wanting me to be okay… for the first time in a long time, it wasn't me having to take care of anybody. He was looking out for me."
Although Robert was and has always been ready and willing to step up and be the man for her, the transition for Dianna wasn't (and at times still isn't) always easy for her. According to Coach D, she's always felt as if she's had to be independent. Since the age of nine, for more than twenty years of her life, she was constantly cooking, cleaning, and looking after her brothers. Hence, she has always taken on the role of "the boss," which has obviously helped her to be as successful as she is now. However, she didn't know how to allow others to help her, which is something she still struggles with to this day as a married woman.
"My husband is a good man, but I've been independent for so long. It's not that I don't think my husband [or] feel like my husband wouldn't take care of me or wouldn't do certain things, but I'm just so used to doing it or getting it done."
Nevertheless, after ten successful years of marriage, Dianna and Robert are finding the balance and making it work. Between filming, working, and traveling, Dianna's schedule can become quite busy and hectic. The fact that Robert gets up with their son every single morning and takes him to school proves that teamwork makes the dream work. Even when she needs him to be with her on the road, he's there.
Besides being a mom, wife, coach, and TV personality, she also owns and manages three Dollhouse Dance Studios; she's an author; she released a new set of emojis (DD4L Emojis), and she recently started a non-profit foundation. It's no surprise that the outside stress and noise of everything that comes with proactively pursuing your dreams can be quite overwhelming at times, but Robert is always there to encourage her. "My husband definitely lets me cry and I cry a lot. He tells me 'I'm going to let you cry, but when we're done, we're done. This is the gift that you have. I'm not going to let you walk away until you're sure you're done. We're not going to do it out of emotion and frustration so you don't live with regret.'"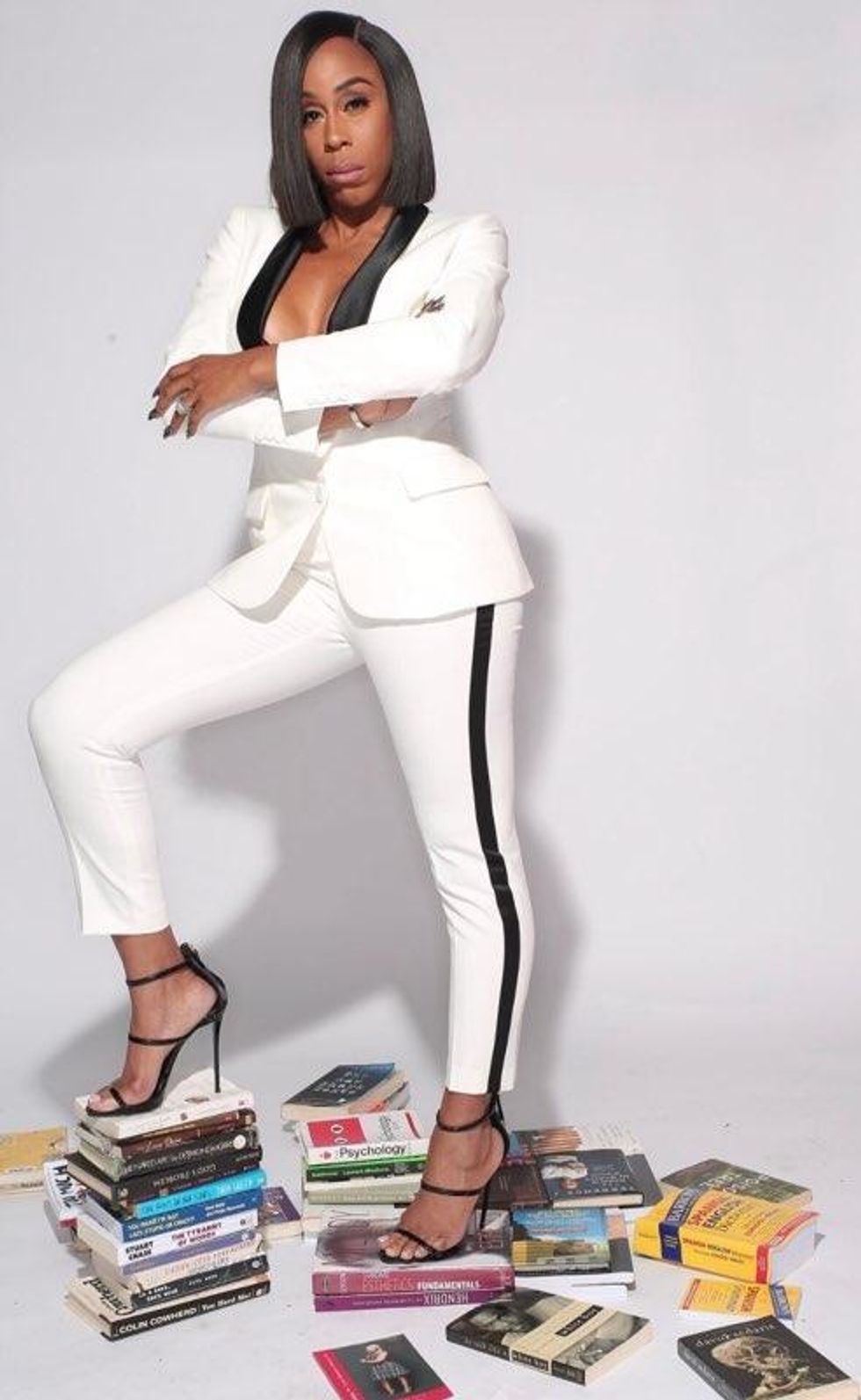 Courtesy of Dianna Williams
He also reminds her of who she is in moments life makes her question that. "'Remember who you are,'" she recalls him saying. "'There is strength in who you are!'"

It's obvious through all of her success that Dianna is committed to winning the dancefloor but even more importantly, she is committed to maintaining a winning marriage. For Dianna, she's learned that in order to be successful in marriage you have to listen, be open-minded, learn to compromise, and you can't be selfish. And her biggest key? She believes marriage is truly victorious when "you allow your partner to win as much as you want to win."
To keep up with Coach D, follow her on Instagram.
Feature image courtesy of Twitter/@I_AM_DIANNA.