In 2018, Black spending power was valued at $1.2 trillion, showing just how undeniably powerful the Black dollar is.
---
That same report also states that "African-American consumers are an important population for smart brands that want to grow market share and brand preference…brands can't afford to lose favor or traction with this segment without potential negative impact." With so many corporations looking to Black people and Black culture as a market opportunity - imagine if it was flipped. Imagine how much more powerful the Black dollar could become if we reinvested some of that buying power back into our individual finances and communities. One way to do this is by #bankingblack.
Meet Teri Williams, President and Chief Operations Officer of OneUnited Bank - the largest Black-owned bank in the United States. Through her work at OneUnited, Teri is committed to combating challenges and embracing the opportunities that come with educating and being relatable to people who look like her about the power of #bankingblack. "People start banking at the large banks because that's what they're exposed to," says Teri. "They don't realize there is a whole network of Black banks, credit banks, and community banks that better reflect their values."
Teri spoke to xoNecole about critical money management tips that can give Black millennials a step up when it comes to their financial literacy and building a strong financial base and future.
Check out her tips below!
1. Set up an automatic savings plan.
Though savings can be a bit of a struggle when you're trying to pay bills and other monthly expenses on time, paying yourself first is a MUST! "If the money goes into your pocket first, it's almost impossible to save," says Teri.
Try setting up your paychecks so that a certain amount is automatically deducted and moved into a savings account through direct deposit. "It doesn't matter the amount, it's the idea of taking money out of your paycheck and putting it into a savings account so you don't touch it," Teri explains.
You'll be able to look up a year (or more) from now and be amazed about how much you can spend. Making this process automatic will leave you little room to forget each pay period.
2. Adjust your student loan payments so you can still save. 
For many of us paying back student loans is a major financial burden. However, Teri warns, "If you're paying student loans and not saving, you're sacrificing your future for your past."
She urges millennials to find ways to speak to lenders to negotiate payment plans that are consistent with one's current income. Many student loanees don't realize they don't have to pay the bill that's been sent. Speak to lending partners directly to see if there is flexibility in payment amount and payment scheduling. This will help make sure that though you're repaying a significant amount, saving towards your financial future monthly is also possible.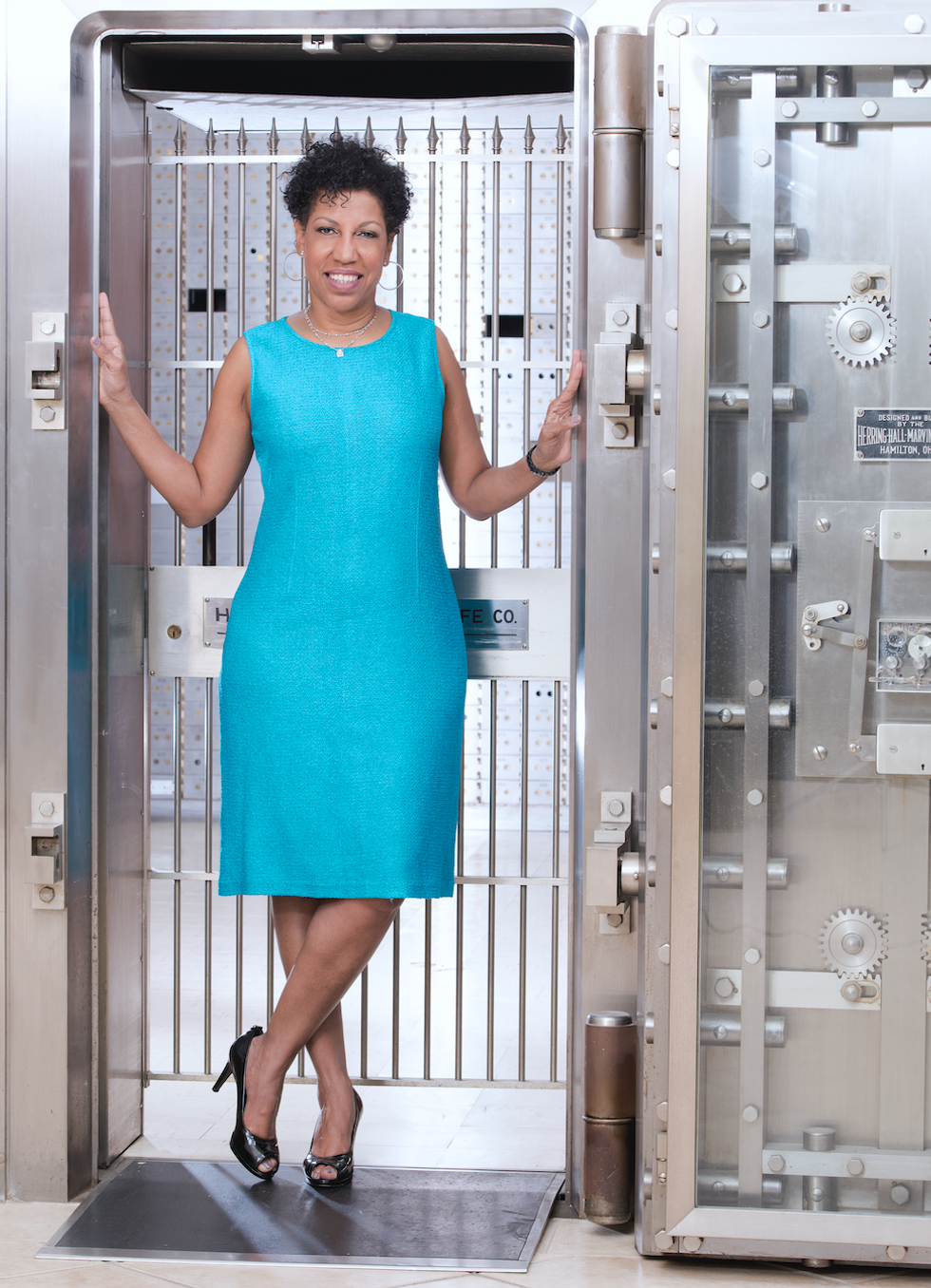 Courtesy of Teri Williams
3. Focus on buying (or investing) in real estate.
For many of us, getting out of the urban and low-income neighborhoods we're from can be seen as a rite of passage or a sign that "we've made it", but Teri thinks otherwise. "We look at our communities and say we want to get out of here, but instead we should be investing."
Gentrification isn't only affecting communities from a physical perspective, but it also affects potential wealth creation for Blacks and Hispanics. In order to fix this, it's important to "not turn your back on the community and run." She explains, "I'm someone who has been in banking in low-to-moderate income communities for the last twenty years. What I'm seeing on the ground is that our communities are being gentrified. We have been thinking about our communities from the past as opposed to the future."
Figure out where the real estate investing opportunities are in your community. "That dilapidated home down the street or that small condo you feel like is too small for your needs is going to be worth a whole lot more in the future." Now is the time to buy, while properties are still somewhat affordable.
This is also where banking at Black or community-oriented institutions is valuable. As a certified community development financial institution, the majority of OneUnited's lending is in low to moderate income Black and Hispanic communities. This is in comparison to other large banking institutions, where only 1-2% of the loans go to Black people. The odds of receiving a loan from a Black-owned bank like OneUnited is much higher. That's why depositing in a bank that looks out for the best interests of the community is crucial.
4. Don't neglect your credit health.
Having bad credit isn't permanent, so it should be something that you're actively trying to fix and restore to good standing. Though this tip is pretty standard in the financial literacy world, Teri wants millennials to remember just how important an asset it is for one's financial future. If you're looking to rent an apartment, buy a car, or even buy a home - bad credit can significantly impact your ability to. Specifically, OneUnited offers a "How To Rebuild Credit" program that teaches customers safe ways to work on rebuilding their credit score.
If you're looking to use a credit card as part of your credit rebuilding, consider a secured credit card that reports to the major credit bureaus. Beware of prepaid cards with monthly fees that don't report to the credit bureau. Overall, working with a banking institution that offers financial education resources is important if you're in need of credit repair help.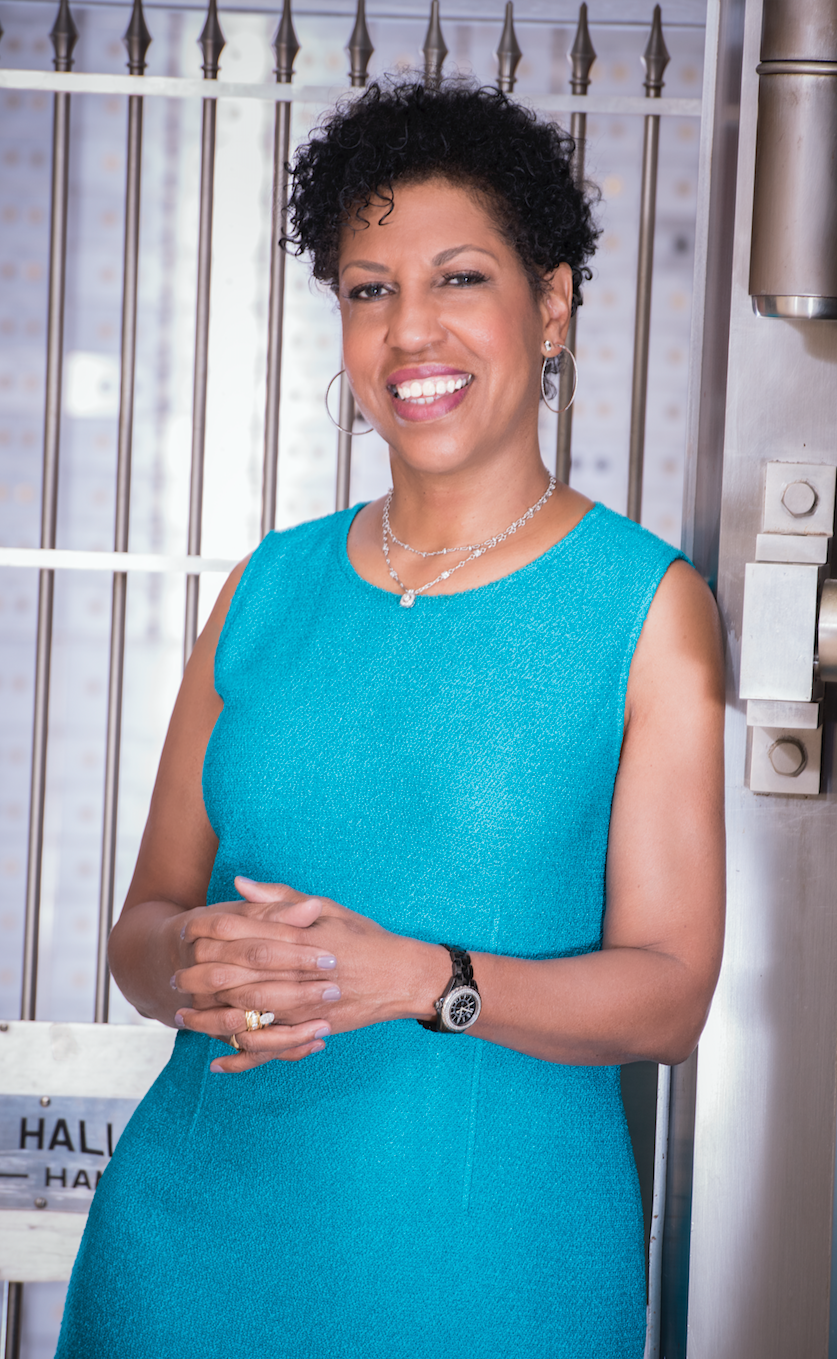 Courtesy of Teri Williams
5. Create your retirement strategy early.
No matter how far away it is, planning for one's retirement future should always be prioritized. If you're working in the traditional corporate 9-5 structure, when choosing a place to work, always ask about the employer's 401k plan and contributions. It's always a plus if an employer contributes or matches contributions. According to Teri, it's basically "free money" and "helps you build retirement funds without money going into your pocket."
For those millennials who work in the "gig economy", which is also known as freelancing, short-term employment, self-employment or any other non-traditional job type - one of the things you're losing beyond health insurance and benefits is an automatic contribution to social security. As social security is an important part of one's retirement plan architecture, making sure you're contributing to your social security fund is critical.
Finding a career you're passionate is also another major key to the health of our retirement financial strategy. "The reality is that most people are going to work longer than they expect," says Teri. "Look for a career where you are paid your value, and would enjoy getting up and doing the work. Long-term, that will allow you to want to stay working longer which will help you with retirement."
Teri's excited about the future of Black banking and the impact Black millenials will have on the industry. "We need to start using our money more purposely. Bank Black. Buy Black. Build Black. Trust each other. Come together…" With confidence, she adds, "We're taught that we as a community are a failure. We're not taught the tremendous accomplishments within our community and contributions we have made to this country.
"We are not going to be defined by our liabilities. We are going to be defined by our assets."
Featured image by Getty Images