It may be unfortunate, but in 2019, discrimination is still a trending conversation in the fashion and beauty industry. Besides a clear lack of representation of Black and Brown women, there's an ugly truth waiting to be unveiled.

---
For some time now, Black women have not only been facing discrimination because of the color of their skin, but also because of their Muslim faith and religious attire like burkas and hijabs.
Muslim women have become a prime target of discrimination because of their traditional dressing, especially after the events of September 11th. They have been harassed on the streets and in the workplace, and in many cases, women have been fired from their jobs and denied access to opportunities.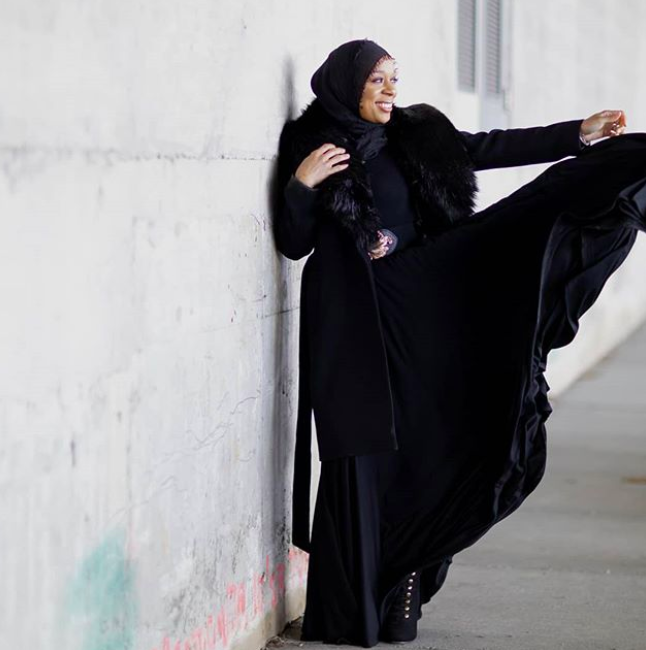 Instagram/@queenstylista
No one knows this better than Muslimah hair stylists Hullema and Sheena who have both experienced loss of career opportunities, cyberbullying, and overall lack of support from their community due to their choice of career.

We caught up with Hullema, 41, who has been in the beauty business for more than 25 years and Sheena, 31, who has been a stylist for 10 years, and learned quickly that the beauty business hasn't always been pretty for either ladies. Born and raised in Philadelphia, PA, both Hullema and Sheena have been through life experiences that could have easily changed their lives for the worst, but instead, used their disappointments as motivation to make their dreams a reality.
As a teen, they both experienced hardships, but when they were introduced to Islam, they both discovered a new way of life that led them in a positive and enlightening direction. "The challenges that I experienced helped mold me into the woman I am today," Hullema shares. "I was intrigued by the discipline and the structure of the religion and I knew that this was what I wanted and needed in my life."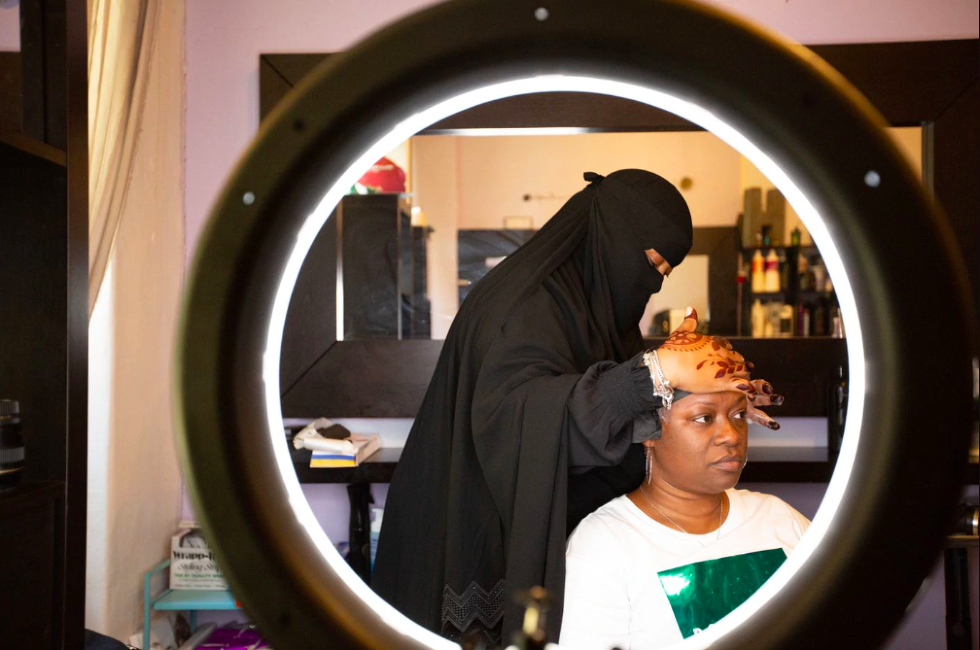 Margo Reed/Philly.com
"My lifestyle as a teen was reckless," Sheena remembers. "I was drinking and smoking every day. I ran away from home and lived on the streets. I needed structure while carrying my child and living in a women's shelter. I began to read more about Islam, and I talked to a few other Muslim women that lived in the shelter with me and ultimately chose this way of life at 18."

Looking for a better way of life for their families, Hullema and Sheena enrolled in beauty school to become professional stylists. "I realized that I had the ability to transform someone's entire look," says Hullema.
"I knew that I needed school for a cosmetology license but I was a high school dropout," Sheena recalls. "While I was pregnant, I headed to night school [and] received my diploma. I then went straight to cosmetology school because I was determined to make something of my life."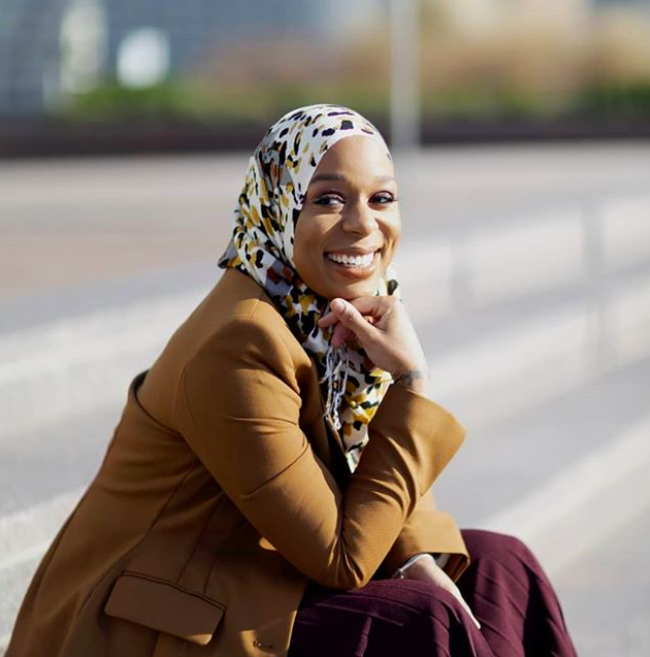 Instagram/@queenstylista
According to Grand View Research, many women who wear the hijab are serious beauty enthusiasts and artists who favor dramatic looks that consist of full make-up and creating uniques hairstyles under their garb. The global halal beauty market is rapidly growing and is expected to be worth $52.02 billion by 2025.

To Hullema's advantage, even while wearing a hijab, she was given an opportunity to do what she had a passion for. "I became a shampoo girl at Platinum Shears, which was one of the most sought after salons in Philadelphia," she beamed with pride. "Working for that salon kept money in my pocket and me off the streets. It was a blessing."
Hullema flexed her amazing skills as a stylist and later learned that her expertise was coloring hair. "I was highly sought after for my ability to create colors that people could only imagine, and that is when I became the 'Covered Colorist.'"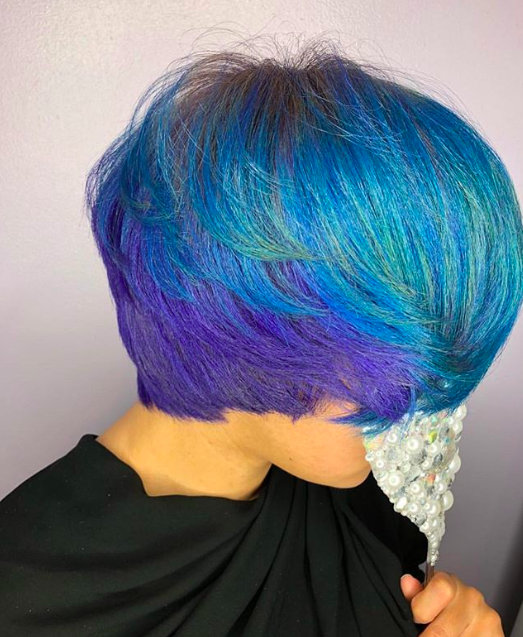 Instagram/@hstylze
On the other side of town, Sheena is known as the "Muslimah Stylist" making a mark in the beauty industry while grossing over $100,000 in sales and continuing to champion for Muslim women in the beauty industry.

Although these women have proven that they are amazing stylists, Hullema remembers being hurt when she was told by her mentor that she wouldn't make it in the industry. "She said that living a modest life would be difficult because people would not recognize me since they couldn't see my face." Her mentor's words stung like a bee, but she knew that she couldn't give up. "My appearance should never play a part in my success as a hair stylist but it does. I just make it a point to make [sure] my work should speak for itself."
Sheena shared a similar experience when she was told that she would not make it in the industry:
"I was told that I would never be successful because of my modest clothing and I won't be able to grow a clientele due to my hair being covered. Her words made me feel like crap. I was discouraged and confused and I believed it. I was young and instead of being encouraged to be better, I was left with a fuse I had to light myself and I had to be okay with that."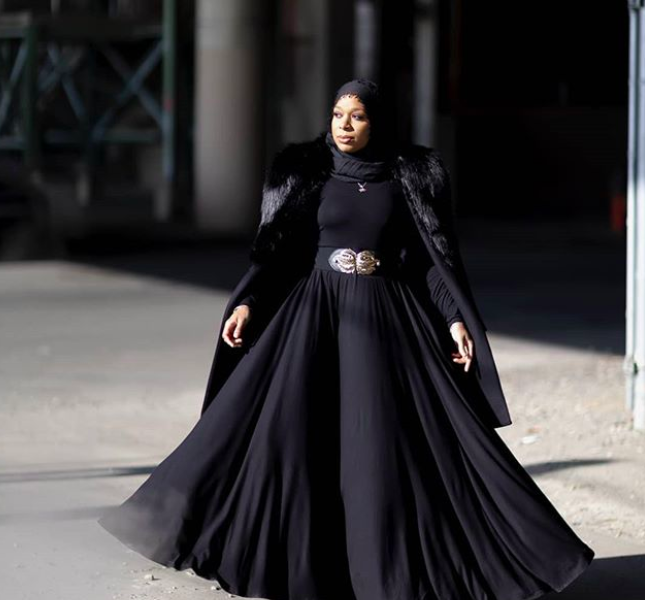 Instagram/@queenstylista
Despite minor setbacks, things were going very well for Hullema in the beauty profession, but there was a time where some people were not happy with her occupation. "In the Islamic community, it is frowned upon for women to be in the beauty industry because it is considered vanity, but it is also looked down on because men are the ones that work and women are supposed to raise their children, period."

She would receive negative comments on her Instagram about her choice to be involved with a "vain" business. Some comments weren't very nice and Hullema felt like she was being cyberbullied and even threatened for something that she loved to do. "I was really scared and I turned to Allah, my husband and family for support because they understand my purpose and heart," Hullema says.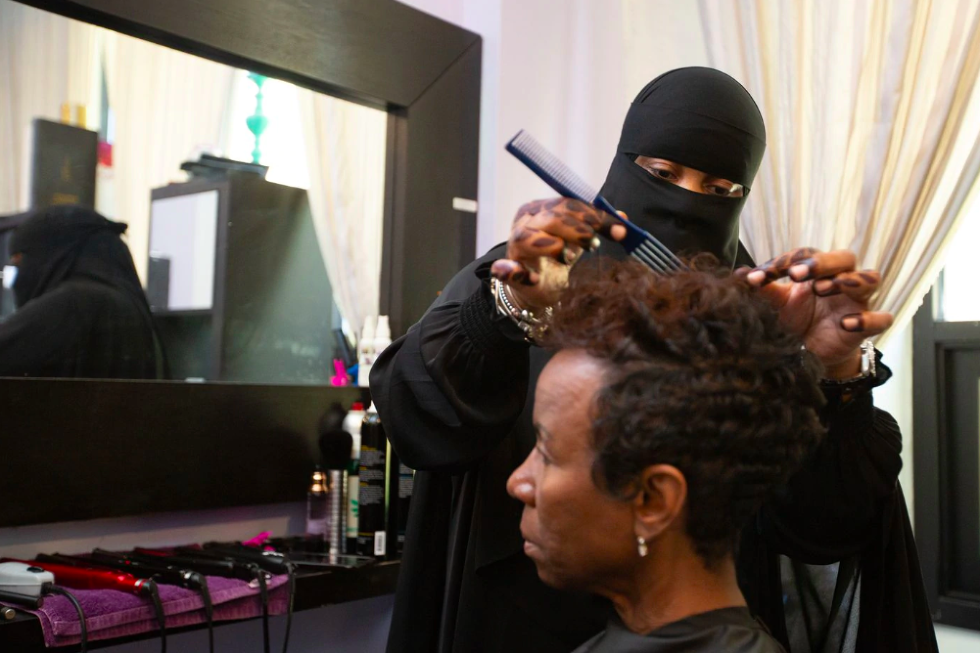 Margo Reed/Philly.com
So, what is it that people fear about women who cover their faces and hair in the beauty industry?
She explained, "My appearance to some is symbolic of threat," Hullema says. "It has to do with 9/11 and other terrorist attacks but that is not me. That is not every Muslimah."

For Hullema, the discrimination only got worse when she went from wearing a hijab to a niqab, which is worn to cover most of the face except the eyes. She immediately began to notice that she was treated differently in the beauty industry.
She would submit her portfolio to different fashion shows and events, but was met with rejection even though there were other Muslims who participated but their faces weren't covered. "I was very hurt," she shares of her rejection. "It made me stay away from platforms because I didn't want to be ridiculed. For a long time, I walked around with my head down, feeling inadequate."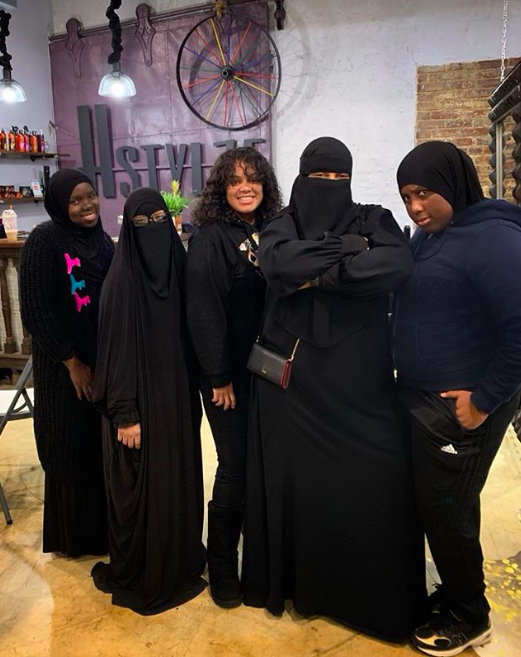 Instagram/@hstylze
So how are these ladies combating the unfair treatment that they have encountered? For Hullema, she is no longer looking for a seat at the table. She has created her own opportunities with her beauty salon, Hstylze Hair Studio, in which she opens to all women of different races and religious beliefs.

"I'm driven to show everyone I can be a fully covered Muslim woman and be successful in the hair business. I realized I had to turn that hurt and anger into strength and positivity," Hullema states. "Ignorance can only be combated with knowledge."
Sheena also created her own platform, Queenstylista's Mane Artistry, which is catered to women only and allows them to let their hair down, literally.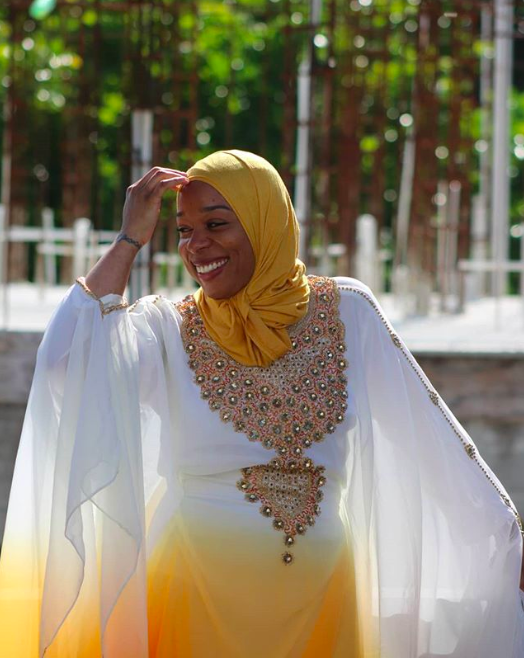 Instagram/@queenstylista
"I realized that I cannot let them define who I am. When they thought that I wouldn't succeed, I made six figures in my first year."
Sheena is no longer a negative statistic. She is an educator who helps others and she loves her staff. "With Allah's permission, I will keep going and growing," she affirms.
"It is up to me to lead by example," Hullema expresses. "I want to spread more awareness to people on a national level that they can chase their dreams without fear. You don't have to compromise who you are, your religion, or whatever. Just be strong, be firm in what you believe with unwavering sincerity."

To learn more about Hullema, visit @hstyzle and follow Sheena @queenstylista!

Featured image by Instagram/@queenstylista.
Related Articles:
The Best Natural Hair Salons in Atlanta - Read More
This 23-Year-Old Celeb Hairstylist Survived Homelessness & Built A Hair Empire - Read More
Cardi B Hair Stylist Cliff Vmir Schools Us On Wigs - Read More