Last night's election went a lot differently than most POC and Democratic voters could have hoped and Donald Trump was elected as the 45th President of The United States with a total of 276 electoral college votes. He is now the first elect without any prior political experience in history to snag a residency in The White House.
---
Although the clouds in today's sky might be looking a little gray, there is still a silver lining.
Before we get too far in our feelings and start heading to the border with all our life's treasures in tow, let's step back to take a moment to reflect on the women of color who showed up and showed out last night. (Because man, did these women come through!)
[Tweet "Women who made epic history-making Election Day moves."]
These phenomenal women are changing the dynamic of American politics, while making history at same time:
Kamala D. Harris
California's Attorney General Kamala Harris won the state's US Senate seat, making her the first black woman to do so. Harris was born in Oakland to an Indian-American mother and a Jamaican-American father, so she knows a thing or two about being a woman of color in white spaces. She's lived it — also being California's first black woman attorney general — and that's what makes her win so inspiring. Harris will be the second black woman in history to fill a US Senate seat, and the first Indian-American woman in the US Senate overall.
This is a time to fight for who we are. Do not give up. Do not give in. Fight back. https://t.co/L8WVhLMqv1

— Kamala Harris (@Kamala Harris)1478677083.0
Our ideals are at stake. Our country is at stake. Let's get to work. No retreat. https://t.co/tgIziaGOPr

— Kamala Harris (@Kamala Harris)1478674497.0
Ilhan Omar
Ilhan Omar was elected as Minnesota's first Somali-American state representative. Just her mere appearance will have Trump supporters shaking in their Dixie Outfitters and crying white tears. Not only is she a refugee, but Omar also proudly wears a hijab and identifies as a Muslim-American woman. In addition to her win, Omar now has a national platform to highlight her immigration story.
At the age of eight, Omar fled the Somali Civil War with her family, and after spending four years in a Kenyan refugee camp, settled down in Minneapolis as a teenager. Omar has defeated the odds stacked against her, and hopes to inspire other young Muslim-Americans and immigrants to do the same.  And as far as we're concerned, she already has.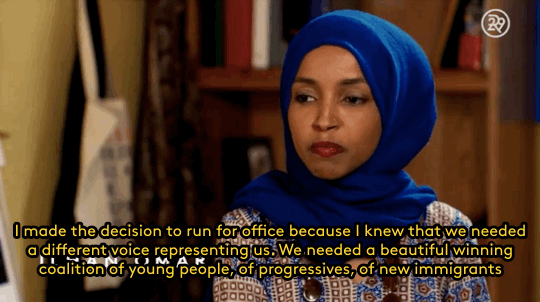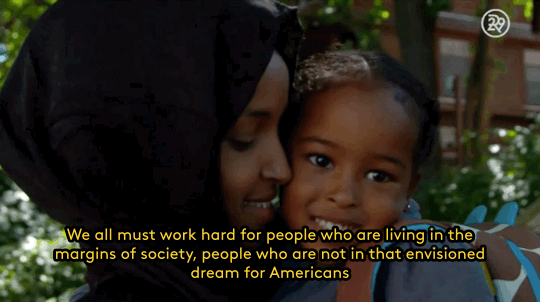 Lisa Rochester
After last night's election, Lisa Rochester is slaying the game as Delaware's first black congresswoman. An awesome victory for sure, however, the Philly native has a long list of "firsts" under her belt already. Rochester was Delaware's first black woman Secretary of Labor, and its first black Deputy Secretary of Health and Social Services and State Personnel Director.

Attica Scott
Although she didn't have a Republican challenger to face for Kentucky US Representative seat, Attica Scott has become the first black woman to serve on the state's legislature in 20 years. She defeated her Democratic opponents in May's primary election, and has since been adamant about shaking things up in the state's political structure.
Scott proudly represents a district that's 50% white and 50% black, and is never silent when it comes to fighting for racial equality. And with Kentucky being notorious for having racial biases, it feels so good to have Scott in office as someone on our side.
Being the change we wish to see in the world is still possible. What are some accomplishments about last night's election you're proud to have witnessed? Let us know in the comments below!