Our favorite moguls, aunties in our heads, and BFFs just teamed up for a short segment offering their personal experience and advice in the new web series The OG Chronicles. I admit I wasn't readyyyyy to hear my aunties talk about how they get down, but the result was more refreshing and hilarious than I could have ever imagined.
---
Each month, the dynamic duo will respond to questions from readers of Oprah Magazine and this month their topic of choice was dating. The two acknowledge the challenges that many of us face in the complicated game of dating, offering wisdom that comes with getting better with time.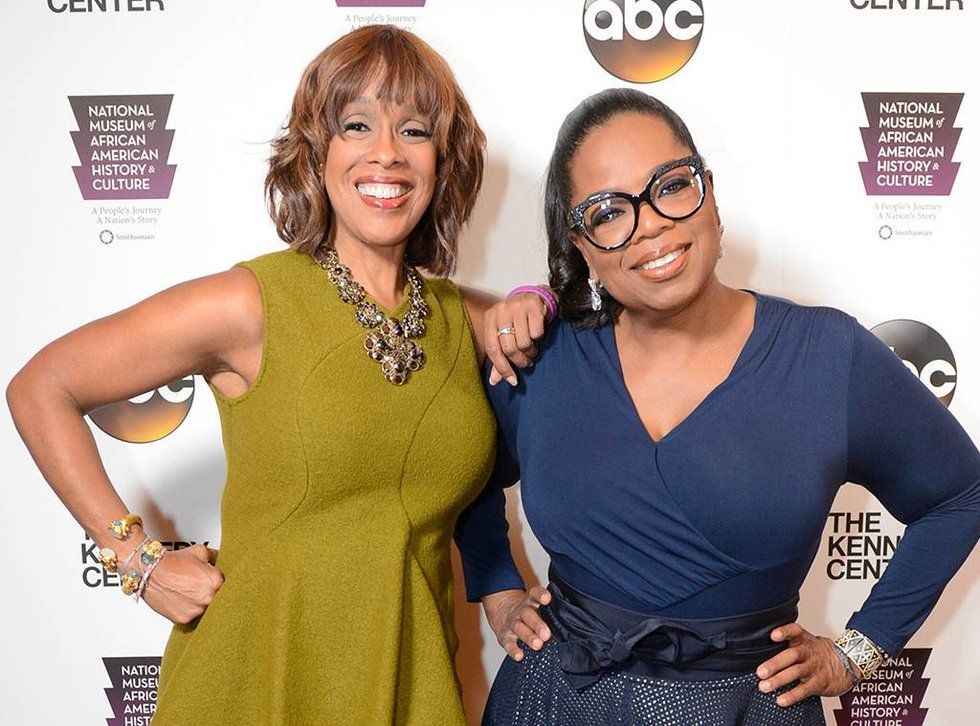 Ida Mae Astute/ABC via Getty Images
However, many women who find themselves in long-term relationships quarrel with the idea of needing to 'spice things up' in the bedroom, and Oprah and Gayle are no different. When asked by a reader how she recommends turning her man out, Oprah shares her blooper with her longtime partner:

"This was so many years ago, I got the whole negligee thing and I'm standing at the stairs when [Stedman] comes in and he literally comes in and walks right past me and says, 'What are you doing?'"
Gail chimed in, recalling her failed attempts at sending out sexy smoke signals:
"I wrapped myself up with saran wrap when I was married, put on a trench coat and when he came out I said 'Ta-da!', and he said, 'What is that?'"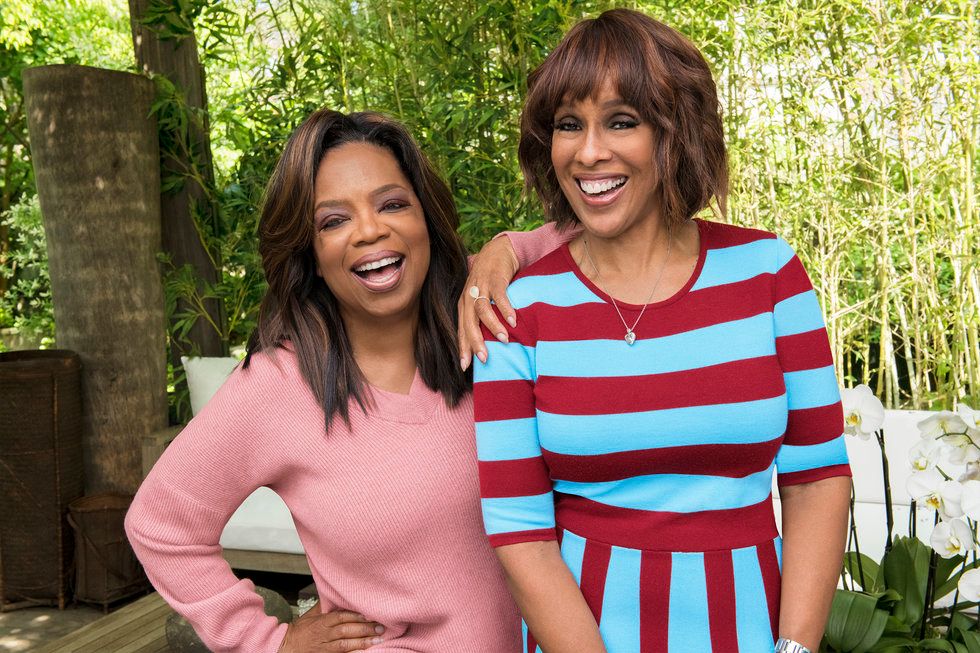 O THE OPRAH MAGAZINE
Oprah eventually offered her opinion that it would be best to sit down and have a conversation with your man about what he thinks would be spicy to spare yourself the dramatics and embarrassment. A simple question of "What really turns you on?" could lead to an explosive and adventurous session for you and your partner, as well as serve as an opportunity to have a deeper understanding of one another's desires. Oprah shared:

"For me, I've gotta say making cornbread kind of serves the purpose. I made some cornbread yesterday and you would have thought I stripped myself butt naked! A little cornbread and black-eyed peas go a long way in my house."
When the topic of sharing your personal pass code with your partner, the duo had opposing views. While Oprah believes that it is best to have your own privacy, Gayle says that sharing with your significant other is no big deal. Oprah admitted though, that if Stedman asked for her pass code, she would have no problem with providing it.
Greg Allen/Invision for The Hollywood Reporter/AP Images
When it comes to women in relationships where the alter seems to be that last thing on her partner's mind, Oprah thinks that the best course of action would be to move on to a man who ready for that level of commitment and to harvest your eggs.

"If I was a 34-year-old woman, who was out here in the world where it is hard out here for a pimp, I would be harvesting my eggs."
Though, we now know that the secret of finding a man who is marriage material is doing your homework before getting involved, it seems as though the two agree that spending your time in situations that do not serve you, is truly a waste of opportunity when you are given a chance to look back.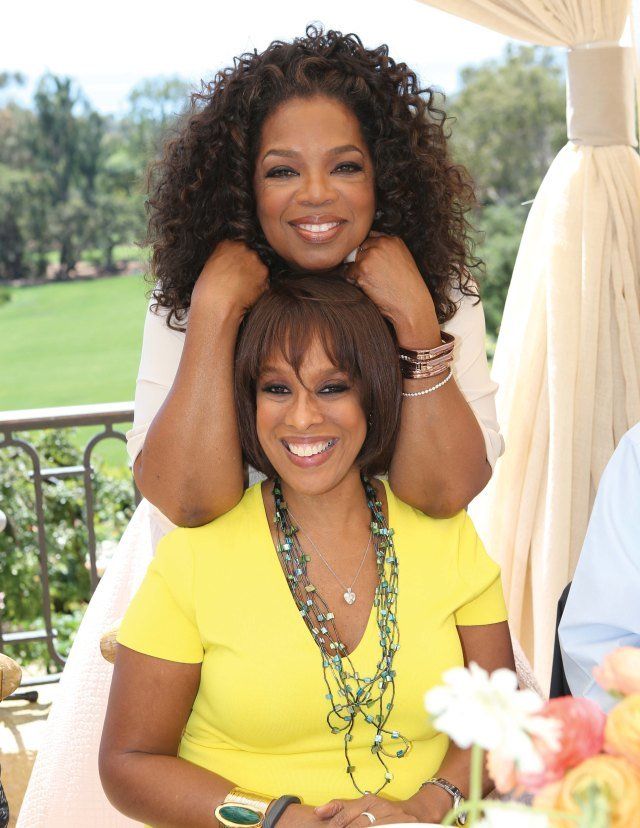 George Burns
When it comes to more difficult questions that come about while dating, Oprah and Gayle agree that if you are searching for resolve outside of yourself, it's because you often already know the answer to your questions. #OprahTaughtMe sometimes you just have to tell that brotha, "Boy Bye!"

All in all, I am both excited and curious to hear Oprah and Gayle weigh in on topics that are relevant to our lives, given the amount of experience the two have living their best ones. Oprah made sure to highlight that she is not a licensed professional, but given the hundreds of people she has gotten to interview during her lifetime, I am sure she has plenty of gems to drop. Gayle attests to Oprah's wisdom, sharing that through all the therapists she visited during her marriage, Oprah's advice was the most helpful.
Make sure to tune in to next month's episode to get your entire life while our favorite ladies let it all hang out!
Click through the gallery below to see the dynamic duo's 40+ year friendship in pictures!
Featured images by Getty Images.