As teenagers, we can't wait to be grown. In our twenties, we balance our roguish sense of immortality with developing practical life habits. And at 30... well, what exactly are we supposed to be doing at 30?
---
I used to tease my sister and say, "If you're over 25, you're old." Now, here I am exactly one month before my 25th birthday and I feel like the party is just getting started; making me question how wrong I had been to make the youthful assumption that as you get older, your vitality and quality of life should depreciate. Rihanna recently opened up to Vogue about life after turning 30 and reminds us that women are much like wine.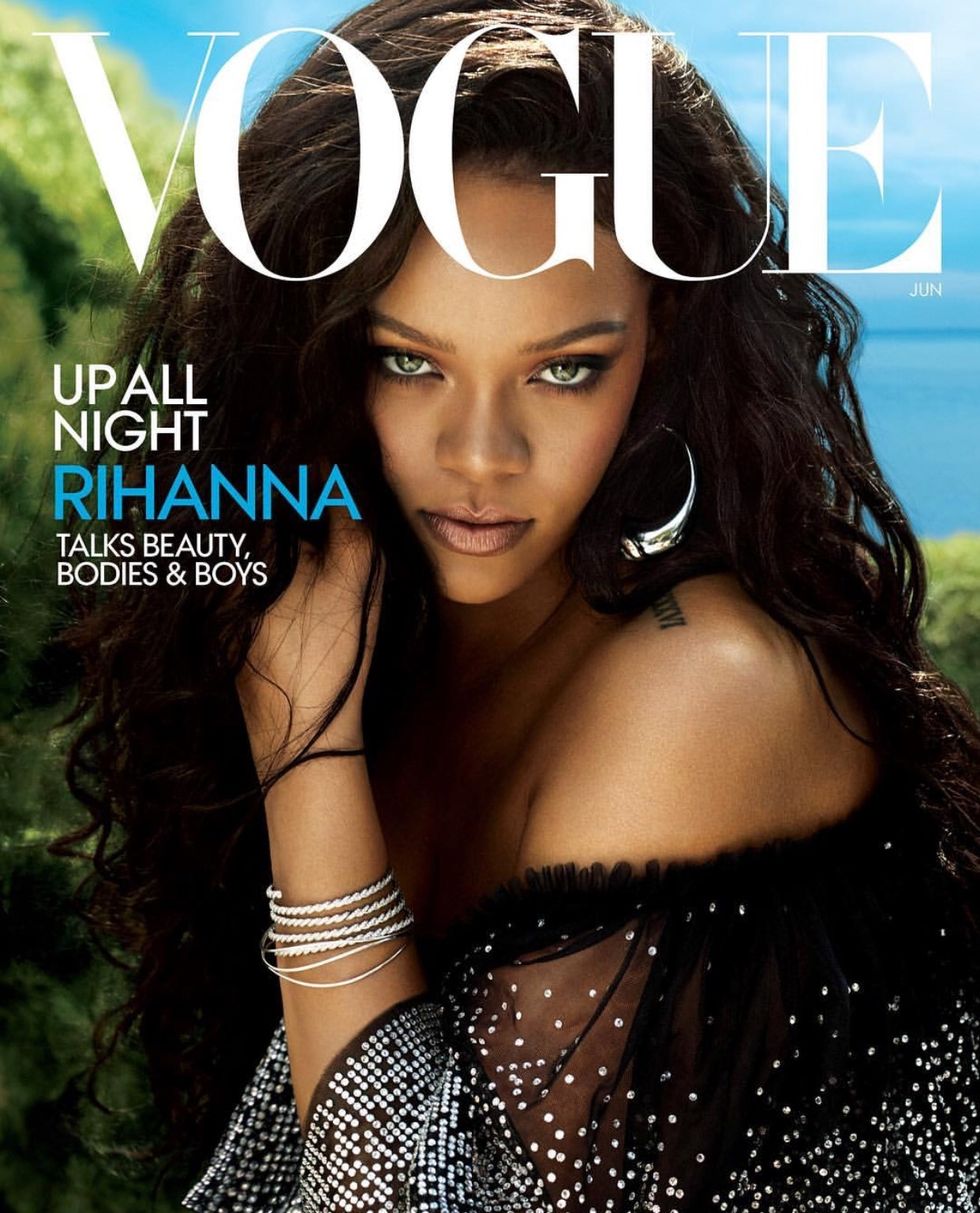 Rihanna covers VOGUE's June issuePhotographed By MERT ALAS AND MARCUS PIGGOTT
We get better with time.
The multi-talented songstress has made it a point to dominate in the music, fashion, and make-up industries, but now she's decided to delegate some time to focus on her personal life and her love interest who she chooses to keep unnamed (Hassan Jammel).
"I used to feel guilty about taking personal time but I also think I never met someone who was worth it before. Even mentally, just to be away from my phone, to be in the moment, that has been key for my growth. Now, when I come to work, I'm all in. Because before you know it, the years will go by. I'm glad I'm taking the time. I'm happy.
Balancing a healthy work-life balance can be a challenge, especially when she's an ultra-famous mogul who's been consistently seeking and securing the bag since she was 16. And she doesn't plan on stopping anytime soon. Rihanna announced the upcoming release of her new lingerie line Savage that has the internet buzzing, and much like her beauty line, it will be hella inclusive, unlike her widely-known predecessors.
"I know when I'm having a fat day and when I've lost weight. I accept all of the bodies. I'm not built like a Victoria's Secret girl, and I still feel very beautiful and confident in my lingerie."
Rih's new lingerie line, Savage, is set to release in stores worldwide May 11 and was designed with a concept that every woman can relate to and be empowered by.
"Savage is really about taking complete ownership of how you feel and the choices you make. Basically making sure everybody knows the ball is in your court. As women, we're looked at as the needy ones, the naggy ones, the ones who are going to be heartbroken in a relationship. Savage is just the reverse. And you know, guys don't like getting the cards flipped on them—ever."
Rihanna's ongoing list of upcoming projects proves that growth is lit, and birthdays are for embarking on new adventure because tomorrow isn't promised. After her cousin's untimely death at the hands of gun violence, Rihanna doesn't take time for granted.
"I really hugged my cousin the night before he died; I didn't know why. Now, each time I hug somebody lately, I hug them like it's the last time. That may be my biggest life lesson, not to wait on anything, not even tomorrow. Tomorrow is too late in my opinion."
Although we can't be sure what the Queen has up her sleeve for the future, we can relish in knowing that we have the choice to live our best lives whenever the f*ck we want to. Robyn Rihanna taught me.
Read the full feature on Vogue here.
Featured image by Debby Wong / Shutterstock.com