Summer is upon us ladies and gentleman, and although I know you're probably in the gym working on your fitness in preparation for the upcoming months, don't forget to take a little time for yourself and focus on some TLC. And by that I mean television lying on the couch. If your Netflix queue is empty and you're looking for some new suggestions, xoNecole has you covered, sis.
---
Here's everything that's new and black AF on Netflix this May:
B*A*P*S - May 1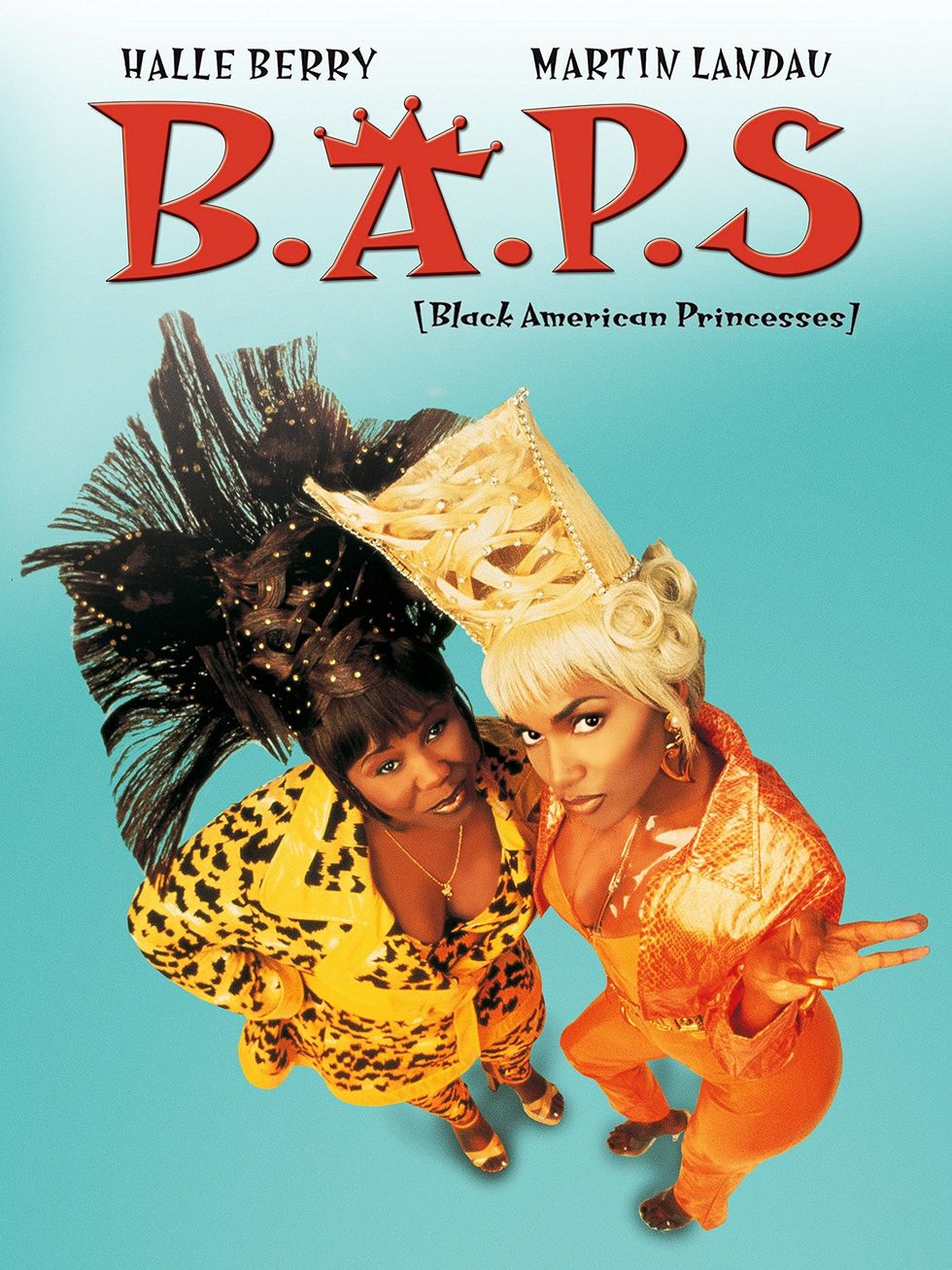 Amazon
B*A*P*S was an underrated cinematic masterpiece and possibly one of the greatest comedy films made in the 90's periodt. Don't @ me. When two ambitious waitresses from Decatur ditch their jobs and fly to Los Angeles to audition for a music video that could potentially fund their dreams of opening a hair salon/soul food restaurant, they meet an ominous stranger who offers them a lucrative deal that leads them to the estate of an elderly millionaire. Nesi (played by Halle Berry) and her best friend, Mickey (played by Natalie Desselle) find themselves in a whole new world filled with bidets and butlers and make an unlikely friend in the process.
Her Only Choice - May 1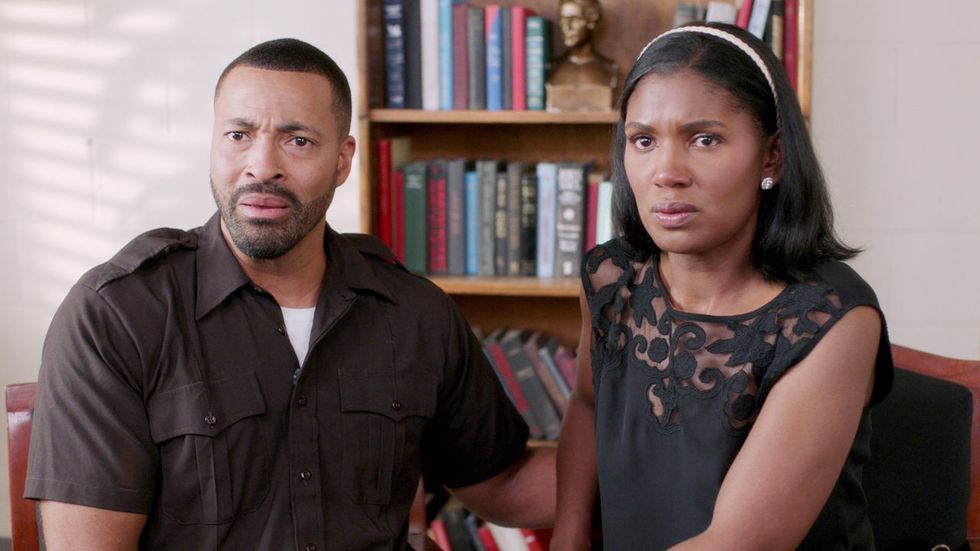 Netflix
When a woman and her husband find out news that she is expecting after years of infertility, they are ecstatic; only to have that dream dashed in an instant upon discovering that she also has breast cancer. After losing her mother to the same fight years earlier, Tasha (played by Denise Boutte) must make a choice to fight for her life or sacrifice it to save her unborn child.
Knock Down The House - May 1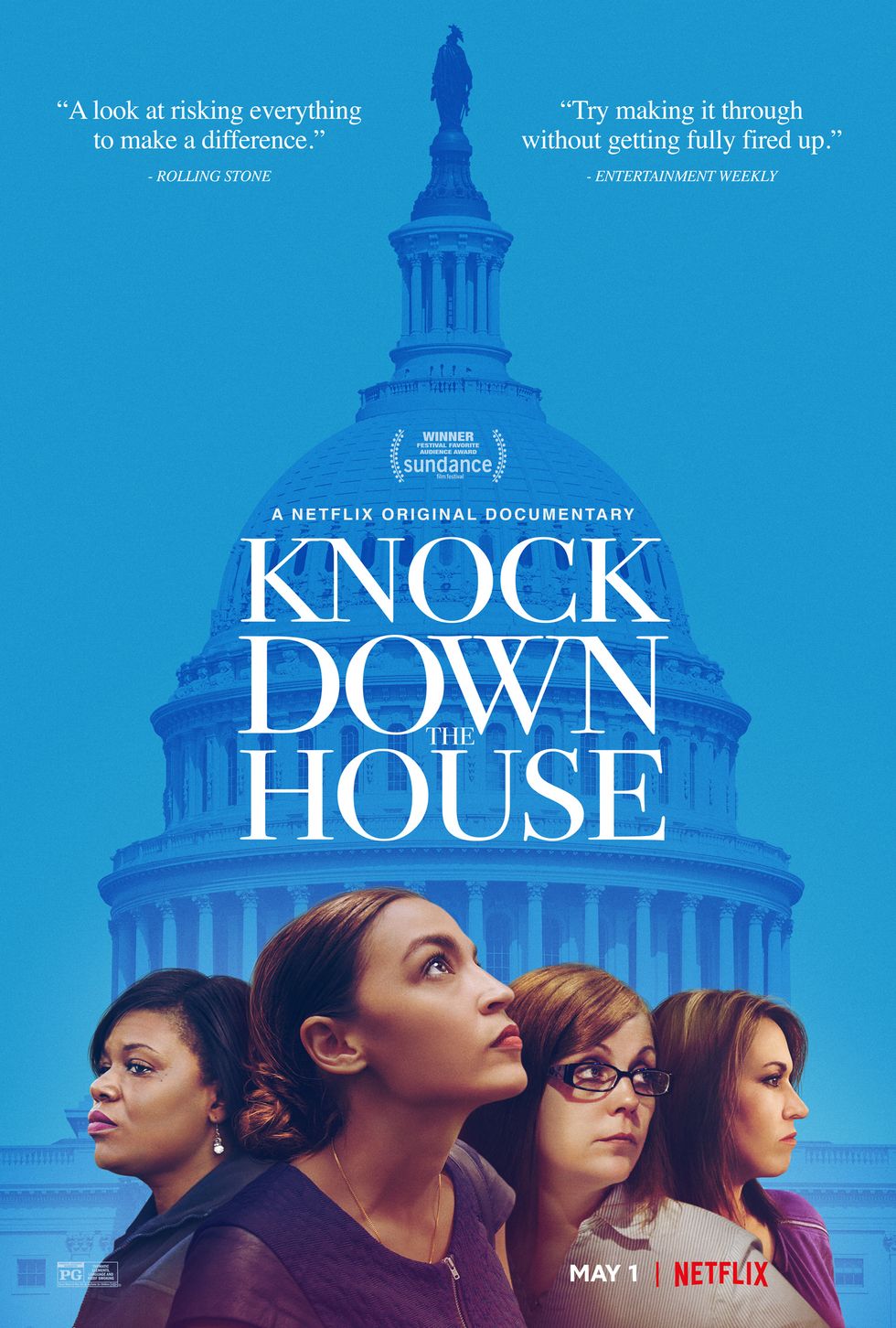 Netflix
While this is an extremely unpopular opinion, I believe that Donald Trump getting elected as president was one of the best things that has ever happened to our country and the Netflix original documentary, Knock Down The House is proof. Last year, we saw a historic number of women run for office and win, proving that the American people are angry, and these women are a part of the coalition that's fighting back. Featuring Alexandria Ocasio-Cortez and Cori Bush, this doc takes an in-depth look into the campaigns of four women who ran for Congress in the 2018 elections.
Tuca & Bertie - May 3
Created by the producer of Bojack Horseman, Tuca and Bertie is an adult animated comedy series that features a sensible songbird (played by Ali Wong) and a carefree toucan (played by Tiffany Haddish) who struggle to navigate their adult lives and find their identities as women (bird-women). The show, much like its predecessor, is a dark comedy but instead focuses on topics that millennial women face every day like career instability, harassment, and sexual frustration. You can binge watch these BFFs experience life after 30 this Friday.
Pose: Season 1 - May 10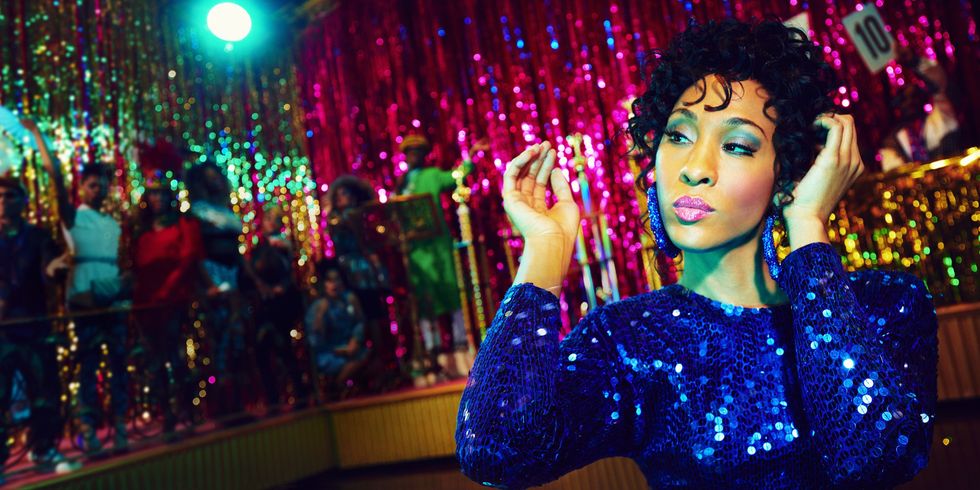 Craig Blankenhorn/FX
The FX hit-series Pose is coming to a streaming platform near you, and now you can experience all of the glamour and drama these ladies of drag have to offer in HD. Set in the 1980s, this series follows the rise of NYC Ball Drag culture through the eyes of a group of transgender women fighting for space in a very intolerant world. The show was brought to life by creator of American Horror Story, Ryan Murphy, and will premiere for a second season this summer.
See You Yesterday - May 17
The Stefon Bristol-directed See You Yesterday is a next level sci-fi style film that tells the story of a brilliant young science prodigy named C.J. who loses her brother Calvin in a tragic police shooting. She and her best friend, Sebastian, develop a plan to invent homemade time travel backpacks in an attempt to alter history, and to their surprise, it works and sends them on a number of dangerous trips in the past.
Moonlight - May 21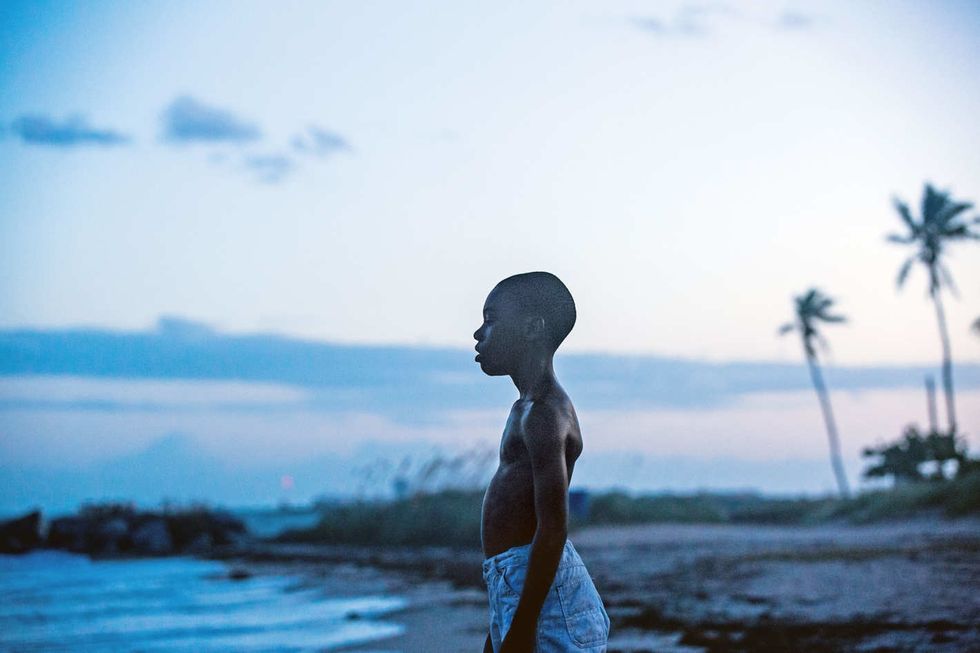 David Bornfriend/Courtesy of A24 Films
Winner of the Academy Award for Best Picture in 2017, Moonlight is a heart-wrenching tale based on the semi-autobiographical play In Moonlight Black Boys Look Blue by Tarell Alvin McCraney, and tells the story of Chiron, a young boy from Miami who struggles to navigate his sexuality while dealing with a drug-addicted mother and school bullies. This drama features Janelle Monae, Mahershala Ali, and Naomi Harris and was the first film with an all-black cast to win an Oscar.
Wanda Sykes: Not Normal - May 21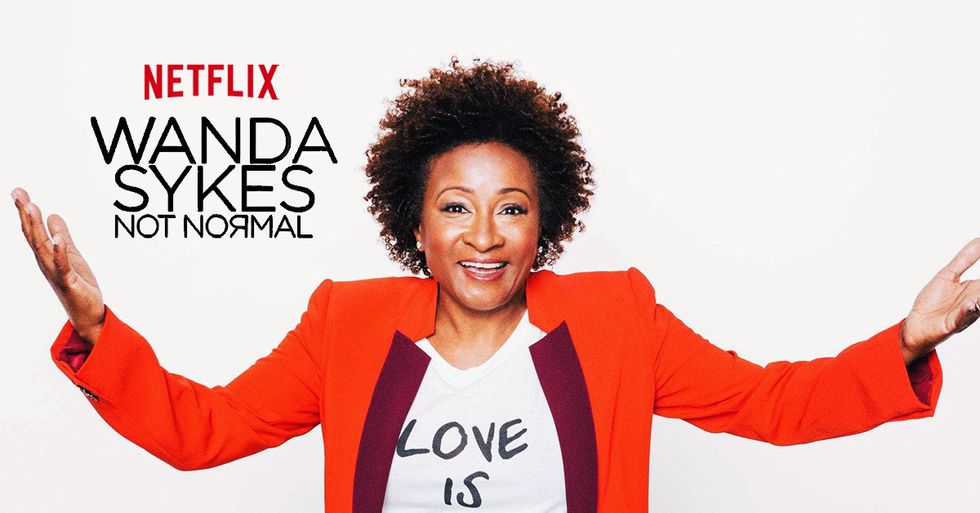 Netlix
Wanda Sykes has been a staple in the comedy world for decades, and now she finally has her own Netflix special. Tackling topics like racism, politics, and reality TV, as always Wanda holds nothing back in this hour-long standup show.
The Perfection - May 24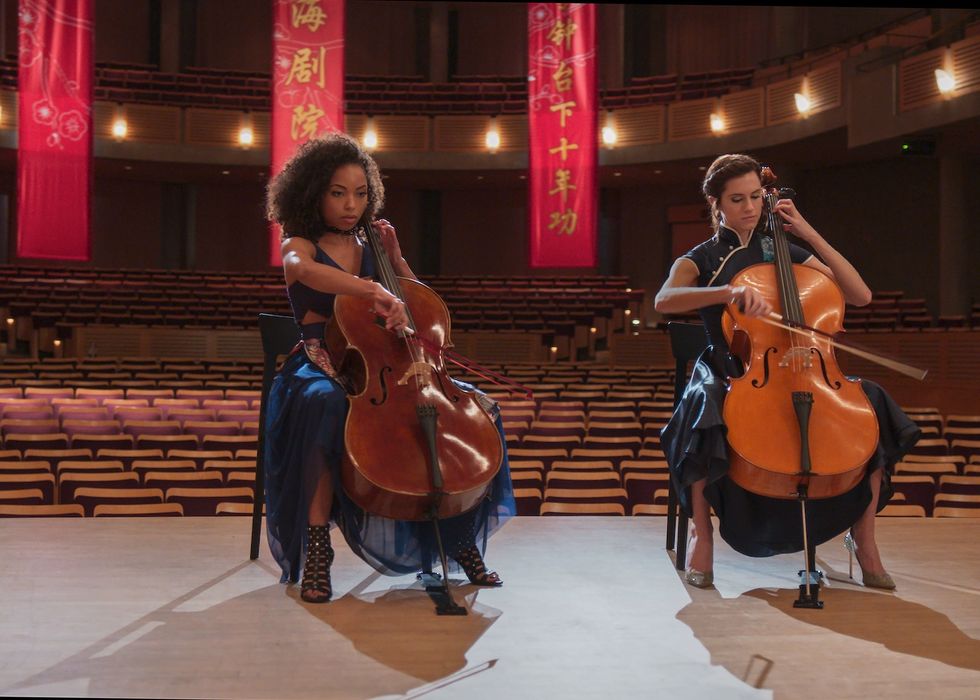 Netflix
When a cello prodigy reunites with her former mentors only to find that they have a new favorite student, all hell breaks loose and grossness ensues. This psychological thriller featuring Logan Browning is not for those with a weak stomach.
She's Gotta Have It: Season 2 - May 24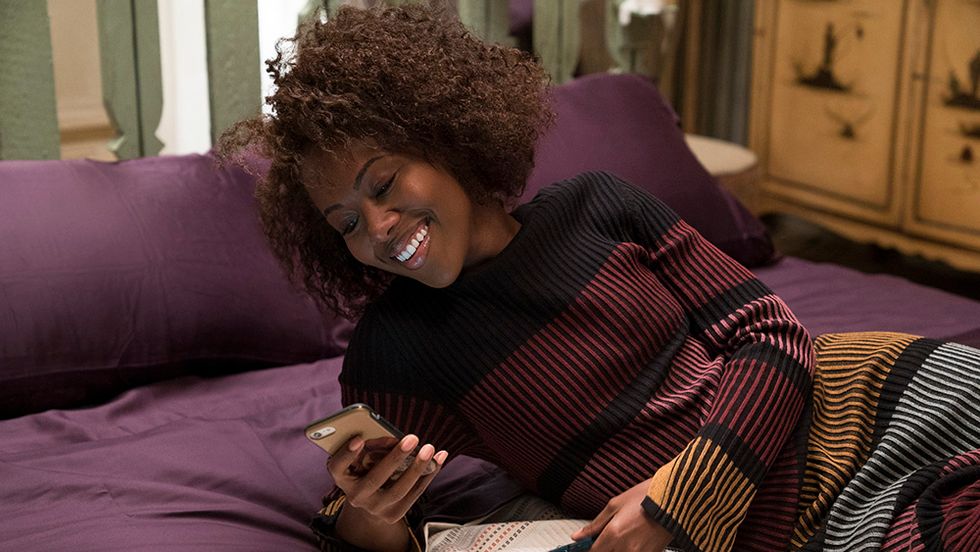 David Lee/Netflix
Nola Darling is back to give us all of the polyamorous drama we've missed so much of over the past two years. This 1986 Spike Lee remake took the internet by storm in 2017 when the series was released, and it was renewed for a second season last January. Last season ended with a mildly uncomfortable dinner party featuring a few of Nola's beaus at the same dinner party and a case of butt injections gone wrong, so I can only imagine what chaos will ensure May 24th.
When They See Us - May 31
Get your tissues and black power fists ready ladies and gentleman because this Netflix original limited series will make you want to take it to the streets and fight the man your damn self. Created and co-written by Ava Duverney, this show tells the story of five teens from Harlem who were wrongfully accused and convicted for a crime that they did not commit. The series paints an emotional portrait of what life was like for these men from the year 1989, when they were initially accused, all the way up until 2014 when all five men were exonerated.
Featured image by Getty Images.