Baby Banks is in the building!
Tyra Banks journey to becoming a mom wasn't the easiest, but we're soo glad that she finally found happiness. The 42-year-old model, mogul and now new mommy took to her Instagram to share this picture of baby Banks while celebrating her first Mother's Day.
---
We were super ecstatic when the news broke a few months ago and she confirmed that her and her partner, Norwegian photographer Erik Asla, are parents!
@tyrabanks:

"

The best present we worked and prayed so hard for is finally here. He's got my fingers and big eyes and his daddy Erik's mouth and chin. As we thank the angel of a woman that carried our miracle baby boy for us, we pray for everyone who struggles to reach this joyous milestone. York Banks Asla, welcome to the world.""
Tyra, who admitted last year that she'd been struggling with conceiving a child, went on to further detail regarding her miracle baby and "light":
"We are so excited for our new baby boy bundle of joy. The journey to now has not been an easy process, as I've shared before. But there was a beautiful bright light at the end of the tunnel for me and his father, Erik. As I gaze into the beautiful eyes of my son, I think about all the people who struggle with fertility or carrying a child and continue to pray for them every day. My hopes and dreams are filled with well wishes that they get to feel what my little treasure, York Banks Asla, feels like in my arms."

Tyra and Boyfriend Erik Asla via Instagram
News of Tyra's pregnancy came just a few months after the new-mom broke down on her show The Fab Life. When the topic of pregnancy came up, Ty-ty had a very painful and personal moment when she admitted that being without child had been taunting her more than people realized:
"I am so tired of seeing on my social media, 'Why don't you have kids?. Why don't you have kids?' You don't know. You don't know what I'm going through. When I was 23-years-old, I used to tell myself, 'In three years I'm gonna have kids,. Then I turned 24. 'In three years I'm gonna have kids.' Then just every single year I kept saying that. And then, after a while it's like, 'OK, now I want to-and it's not so easy.'" (breaks down crying).

"It's crazy, A woman that is divorced three times is more normal than a woman that hasn't been married."
Shortly after the episode, Tyra's former co-star, model and host Chrissy Teigen, who admitted she and husband John Legend had sought out fertility treatments, announced she was finally pregnant. So conrgats to both ladies on their bundle (and pending bundle) of joy!
As any mom would tell you, motherhood is a journey. And with any journey, the routes may be different but the destination is still one and the same. I am happy for Tyra having her "mom"ent that she has so dreamed of since her 20's. Whether it is traditional birthing, adoption or surrogacy, a mother is a mother and the love is one in the same.
[easy-tweet tweet="The routes may be different but the destination is still one and the same"]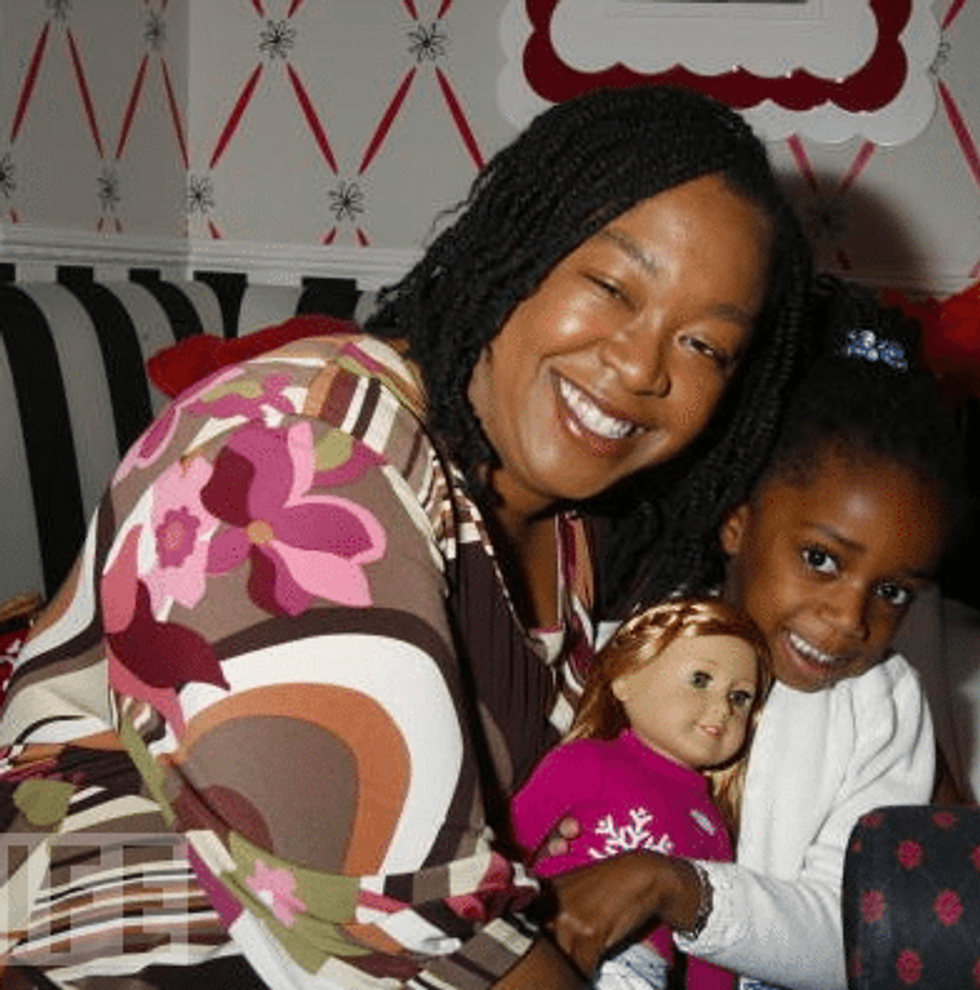 Back in 2013, Shonda Rhimes (who is the mother of three girls - two adopted) opened up about her decision to choose surrogacy the third time around. The 46-year-old TV producer and writer, who admitted  to Oprah once that she always saw her self having children, just not ever carrying one, opened up about the experience with having a surrogate parent:
"I didn't adopt this time.... I had my baby via gestational surrogacy. Yes. You heard me. An incredibly awesome woman gave me the incredibly awesome gift of carrying my baby for me. It was equally as incredible as the experience of adoption. Different but still just as special and as wonderful as adoption.

Anyway, I don't actually think it matters HOW a child comes into your family. Bio, not bio, infant adoption, older child adoption, c-section, surrogacy, egg donor, sperm donor, embryo adoption, whatever…children are amazing. They are a gift. We shouldn't be worrying about HOW they got here. I don't worry about it. I just do the best I can to be a really great mother so they won't write tell-all books about me later."
Congrats to Tyra! And all good mothers around the world. You run it!