---
It's been a protective style summer for me and honestly, it's looking like it will be that way for the winter too. I've never been a fan of protective styling because, in my experience, it hasn't always been protective. I've either experienced tenderness from super tight braids or my edges have taken a hit. To avoid these cons when it comes down to getting protective styles, there are a few things to consider: the type of style, the stylist, and most importantly, how to maintain your real hair under your protective style.
I never paid much attention to how important it was to care for your hair while it was in braids or twists. I always thought it was protected so I didn't need to do much, but that's far from the truth. Our hair requires the same TLC it does when it's out and in its natural state, i.e. through washing, moisturizing, and even deep conditioning. So, I tried two products for protective styling and here's why I think you should never go without them.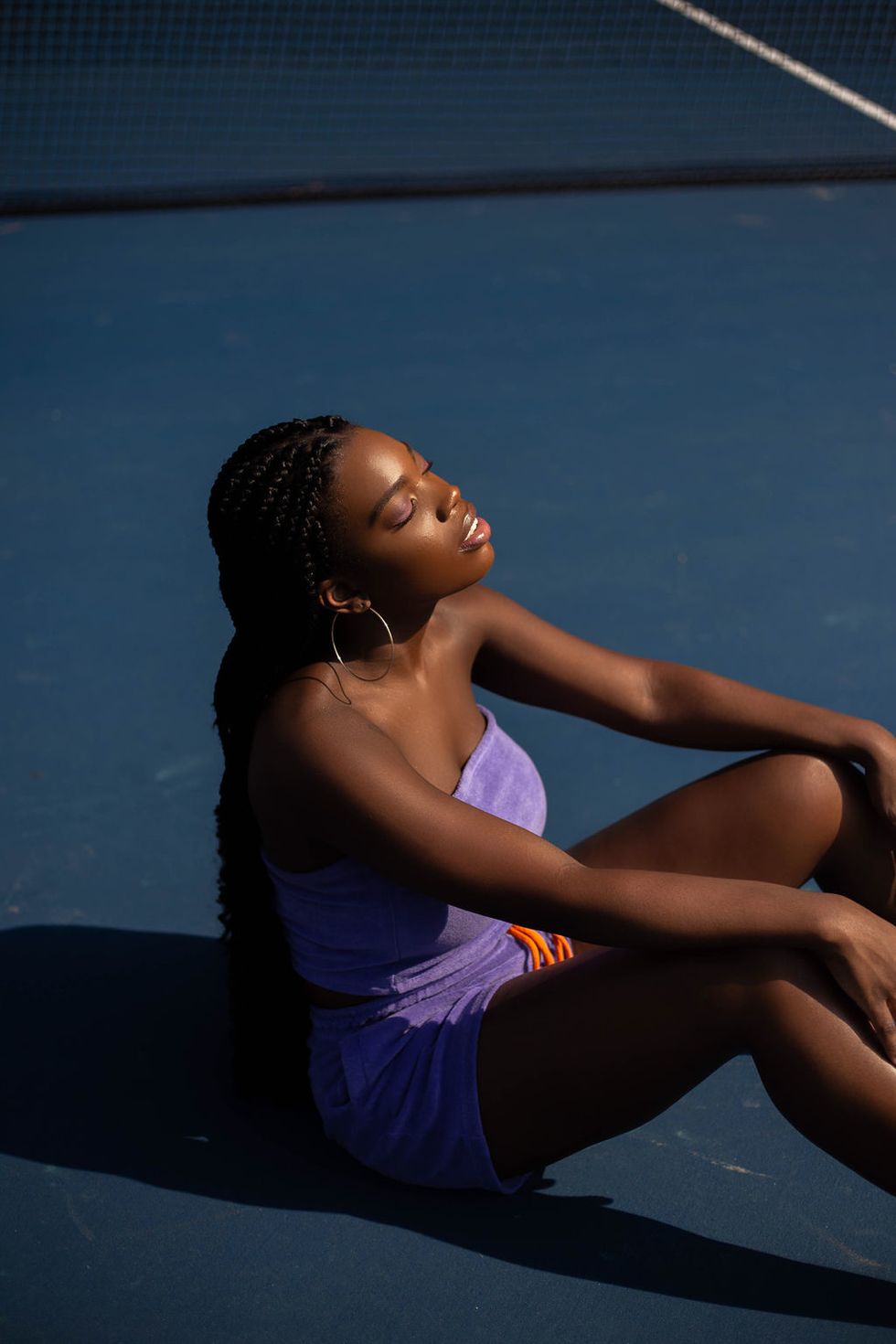 Writer Krissy Lewis by Drea Speaks Photography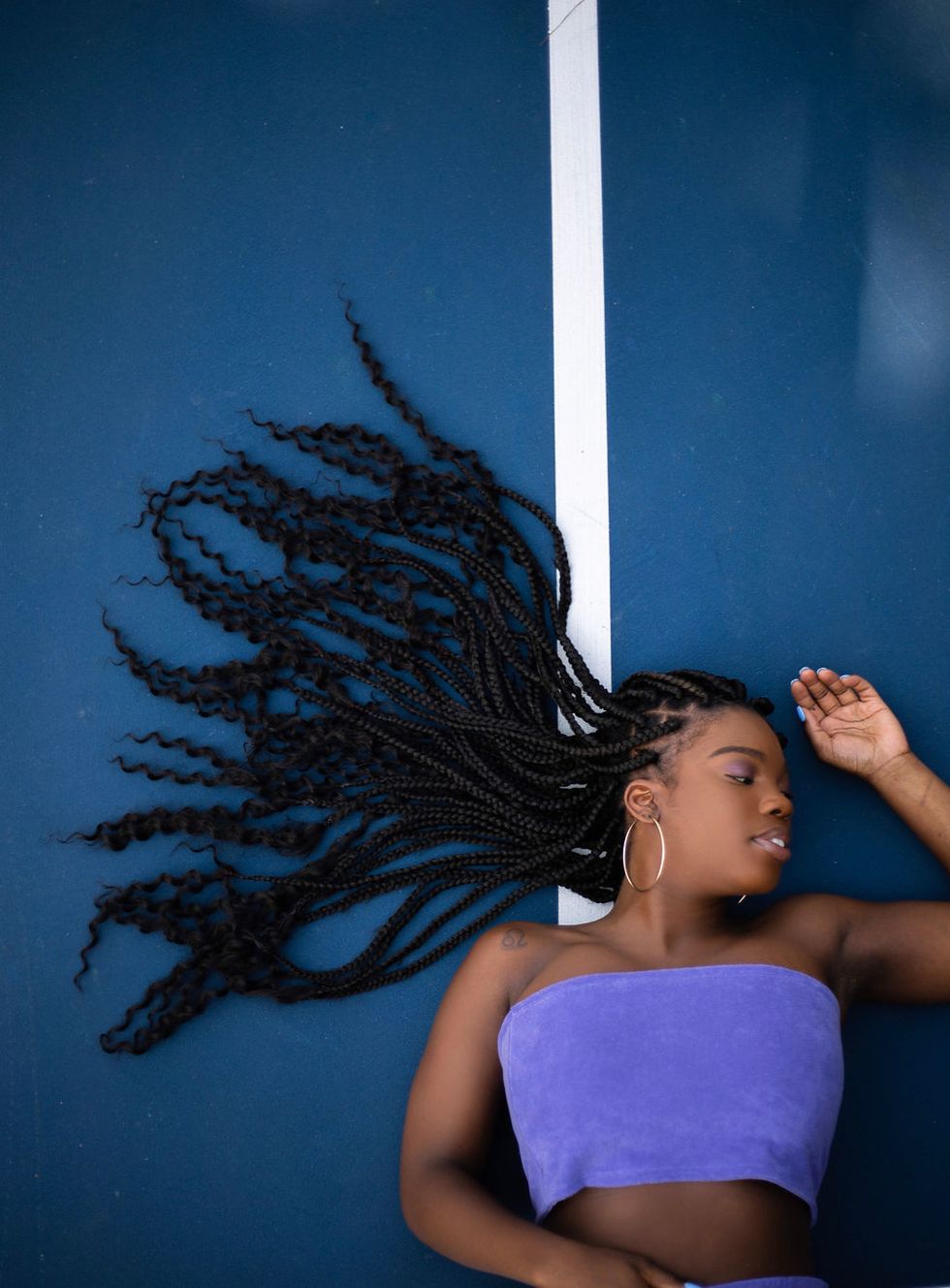 Writer Krissy Lewis by Drea Speaks Photography
The entire line is easy to use and I would definitely recommend this for all of your protective style needs, but I want to highlight the Restoring Hair Treatment Balm. Here's why:
The Tool + Product Consistency
Girl + Hair prides itself on having easy-to-use tools that work, making it easier for us to keep our hair hydrated. The applicator allows you to get into your stands and roots easily and the slightly loose consistency allows the product to flow through your hair. The treatment balm is made with castor, shea, Abyssinian, and olive oil. Together, the oils act as a source of moisture, shine, as well as a heat protectant. I can't lie; I was a little concerned about how the castor oil might work because typically it's pretty thick. However, it was the right consistency to glide through each strand of my hair as I added moisture. It's recommended to use and massage on the root/scalp of your hair, but I think it's perfect for using throughout your hair.
Consistency is very important when it comes to protective styling. We need products that have the capability to access our hair whether it's in braids, twisted, or under a wig.
The Moisture
As I said, this is an oil-based product that adds shine and moisture. You can use it alone, but you gain the ultimate moisture when used with a leave-in conditioner. It's recommended to use this product daily, but to be honest, I didn't have to. I used it every other day or every two days, and my hair was still very well moisturized. Of course, it depends on your hair and the level of dryness you experience. Please use it as you see fit. It was also recommended to use on the scalp, but I used it throughout my entire hair — my ends, the synthetic hair, all of that! Our ends are very crucial too so don't forget to moisturize it as well.
Okay so we love to have options, right? I also tried the moisturizing mint shampoo from Taliah Wajiid's protective style collection and here's what I thought.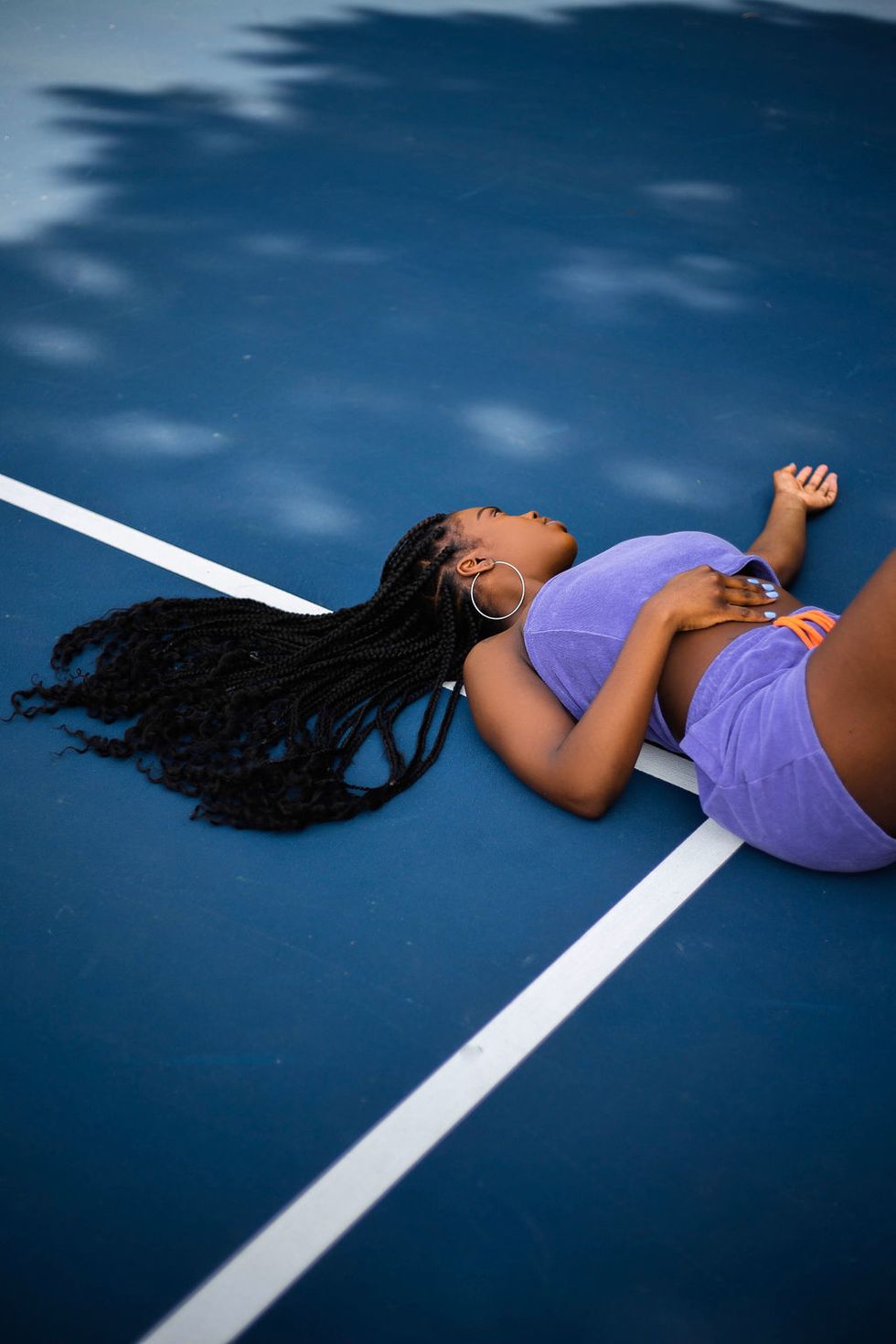 Writer Krissy Lewis by Drea Speaks Photography
The Tool + Product Consistency
The entire line is affordable and accessible. One product I keep using over and over is the Bamboo And Coconut Milk Moisturizing Mint Shampoo. I love the tool! Honestly, it's just as good as the Girl + Hair applicator. I think they both do a great job of giving us access to our real hair while in a protective style. It makes it easy to get into each twist or braid. It is also runny and lathers pretty well, making it even easier to wash your hair.
Ingredients
Honestly, I am not the biggest fan of products that contain coconut. Coconut oil has never done anything for my hair so I avoid it. Ironically though, I love the ingredients in this product. It moisturizes and the mint soothes. It's made with peppermint, aloe, bamboo extract, coconut milk, vitamin E, along with other various ingredients. Together, this one shampoo moisturizes, soothes, cleans, and strengthens your hair while it's tucked away.
I know some people skip shampooing and do other methods like co-washing with conditioner, but honestly, I think it's very crucial to shampoo, especially when your hair is tucked away. The ingredients are very important to me, especially in shampoos, because not every cleanser is helpful or even healthy for your hair. However, build-up happens easily and as long as you're using moisturizing shampoo or shampoo with beneficial ingredients, you don't have to worry about any harsh effects due to shampooing.
So... Overall What Do I Think?
After trying both products, I think either way you go, your hair will thank you for it. Both products understand the importance of protecting our real hair under braided or twisted styles and it shows throughout the line with each tool that they use. Both brands have amazing product consistency and another plus, it's both affordable and accessible.
Want more stories like this? Sign up for our newsletter here to receive our latest articles and news straight to your inbox.
Featured image by Dreaspeaks Photography