---
How often do you use extra virgin olive oil? Do you use it for your skin? There are so many proven health benefits for using it as part of your beauty regimen. It's a healthy fat and is rich in antioxidants. Not only is it good to use during meal preps, but it also protects the skin in numerous ways. Some of the benefits are fairly common, but there may be a few that you've never considered.
Let's explore how you can add this oil to your self-care Saturday/Sunday routines to get your skin silky smooth and glowing in all the right places:
1. Nail Strengthener
Growing your nails can be a drag at times, but olive oil can help you with the process. To give your damaged and peeling nails some extra length and life, apply lukewarm olive oil to your nail bed. When you are at home doing your own mani and pedi, incorporate olive oil into your routine. You may see some impressive results.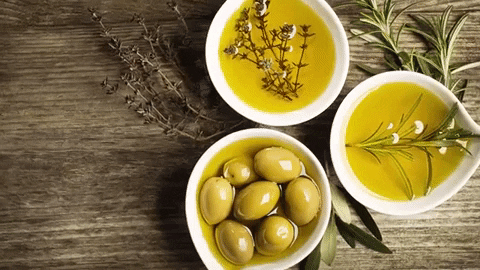 2. Night Body Moisturizer
It feels good to get out of a nice warm shower or bath and massage olive oil over your whole body. The oil nourishes and moisturizes the skin, giving it a nice bright glow. Go to bed feeling relaxed, and wake up with fresh silky skin.
3. Natural Face Scrub
There are so many facial skin regimens floating around, and sometimes we just can't keep track. During your self-care day, feel free to mix olive oil with granulated sugar and use it as a face scrub. Mixing the two can be great for exfoliating and cleansing the pores. It's easy to do and it doesn't take much effort. This can also be another way to save on skincare and beauty cosmetics in your yearly budget.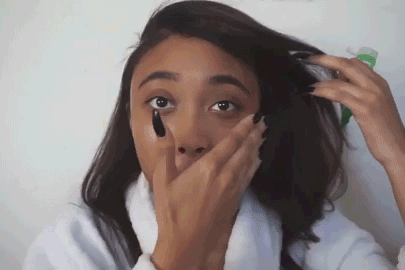 4. Shaving Cream
Olive oil leaves your skin soft after shaving, and you might even notice a change in the number of ingrown hairs and unwanted cysts you're susceptible to. This method also saves money because you no longer have to buy expensive shaving creams and worry about applying unhealthy chemicals to your body. Be careful though: If you are applying the olive oil in the shower, things can get a little slippery.
5. Makeup Remover
Trying to get rid of your beat face after a long night out or remove your lashes? Olive oil does the trick and does it easily. Simply apply the oil to a cotton swab or pad and rub it in a circular motion. Give your face a nice rinse and you are all set.

6. Eyebrow Grooming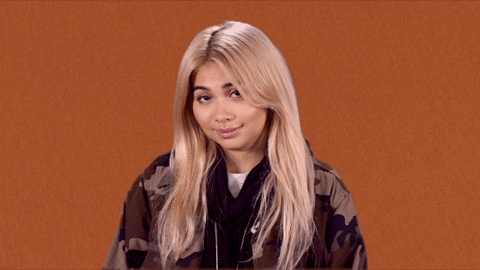 Image via Giphy
Personally, I have not paid for a professional to shape my eyebrows in at least 3 years. In order to properly prep my eyebrows before tweezing, I apply olive oil. The olive oil alleviates dryness, redness, and damage to the skin in the eyebrow area. Also, the oil keeps my eyebrows healthy and strengthens thin areas.
7. Cracked-Heel Repair
One thing you always want to keep under control is the dryness on the heels of your feet, especially in the summer when you are wearing those fabulous heels and open-back sandals. Take care of the heels of your feet all year 'round and eliminate cracked heels by applying olive oil before bed. Don't forget to seal in the moisture by wearing socks. Trust me, you will see a major difference in your feet.
8. Sunburn Remedy
After spending a day or two in the sun, your skin can get burned---not fun at all. In order to heal sunburn, apply olive oil to the affected area day and night. It will eliminate the burning sensation and soothe the skin.

If you haven't started using olive oil for your skin regimen, get up and get with it. Let us know your thoughts and if your skin experiences change for the better. Let's level up in the most natural way!
Want more stories like this? Sign up for our newsletter here to receive our latest articles and news straight to your inbox.
Featured Image via Shutterstock