Sydney Blaylock
A Chicago girl living in a Brooklyn world. Sydney Blaylock is a cutting-edge accessory designer, fashion design-art blogger, and roller-skater. When she's not busy listening trap music, you can find her working in both the fashion and beauty industry, cooking southern infused Jamaican food. Follow her instagram @sydblaylock and 'a colored museum' blog site sydneyblaylock.com exposing the art of black culture and her design journey.
Are you interested in investing your money? Do you want to learn the ins and outs of the stock market? Maconomics star Ro$ Mac is all about his coin and doesn't mind sharing his knowledge either. Not only is he the first Wall Street rapper but his weekly segment on Revolt TV has really set the bar for what it means to pour back into the black community. Mac secures the bag, but also makes sure to pay it forward by spearheading a message of black wealth and providing the keys to the kingdom through financial literacy on social media.
Together, money and knowledge is true power and Mac's platform is proof of that fact. His videos are short, direct, and most importantly informative when it comes to the dos and the don'ts of all things investing. Mac is advocating for breaking generational curses and building generational wealth one post at a time. Recently, xoNecole had the privilege of chopping it up with the financial expert about Maconomics, the stock market, and why black wealth matters.

xoNecole: How did you make the transition from working on Wall Street to becoming a Wall Street Rapper? 
Ro$$ Mac: When it came to making a transition, it wasn't that I had to choose one or the other which I was extremely grateful for. I was able to balance both roles and it was a blessing. I was able to hear myself on the radio on my way to work on Wall Street. To be honest, when I first started working on Wall Street while making music, I was very self-conscious about my co-workers knowing about the other side of me. Being a black person working in corporate America, you are very conscious of how you are perceived. Being a rapper was not how I wanted to be perceived.
What inspired you to become so well-versed with the stock market?
What truly inspired me was when I moved back home to Chicago and I was still working in finance at the time. After reconnecting and interacting with my homies that I grew up with, I realized there was a vast difference where people were in their lives based on exposure. I was considering how I could give back to my community in a dope way while simultaneously still being myself. I created Maconomics to bring Wall Street to the main street. I wanted to drop the same gems that I've been exposed to with the same people that come from where I come from. If someone is my brother, they don't necessarily have to travel the same path that I've traveled to benefit from the knowledge that I have. Life for me is about passing on the knowledge and not being selfish with it.
"I created Maconomics to bring Wall Street to the main street. I wanted to drop the same gems that I've been exposed to with the same people that come from where I come from. If someone is my brother, they don't necessarily have to travel the same path that I've traveled to benefit from the knowledge that I have. Life for me is about passing on the knowledge and not being selfish with it."
At what age did you invest in your first stock? 
I was 18 and in college when I first invested in the stock market. I saw a kid trading stocks in one of my classes. I asked my economics professor what would be a good stock to invest in and she told me that no matter what, people will always need their utilities. I ended up buying G.E. for 7 bucks and it didn't really make me any money but it was a good start.
What can people expect to learn from your show 'Maconomics'? 
People can expect to learn financial literacy for black culture. Maconomics allows people to learn about themselves by me addressing questions that people are too afraid or shy to discuss. Black people don't like discussing finances which are taboo in certain communities. Maconomics is a platform to bring financial literacy with a twist. I'm able to make people laugh while also educating and informing you. I'm able to give you the facts and tell you what other communities are doing and why they are richer. Maconomics is all about financial literacy and bringing it to my audience in both a comedic and entertaining way so that it will stick with you and be easy to digest.
You have started the campaign "Black Wealth Matters". How has that decision contributed to your life and others? What does black wealth mean to you?
Black wealth is the solution to racial injustices. Living in a capitalist society, those without capital tend not to have any power. The moment that black people have more access to attaining wealth and capital, and better knowledge about getting it and keeping it. I believe from a social justice standpoint we will get a lot further in life by expanding our financial literacy. Black wealth has been kept from us in a very systematic and intentional way. When you look at what happened on Black Wall Street, redlining, and bank loans. Everything that was done in the past was done with great intent. The average black household net worth is less than 10 times of a white family. There are a lot of things that will make it right and black wealth is one of them. Black wealth is the equalizer and will take us a lot further in life.
"Black wealth has been kept from us in a very systematic and intentional way. Everything that was done in the past was done with great intent. The average black household net worth is less than 10 times of a white family. There are a lot of things that will make it right and black wealth is one of them. Black wealth is the equalizer and will take us a lot further in life."
What are some of the biggest mistakes that you have made financially? 
I don't have too many financial mistakes but I have made bad investments. My biggest mistake would be the lost revenue that I missed from not investing in certain stocks.
What is the biggest misconception about investing in stocks and finances overall? 
The biggest misconception is thinking that you need to be rich to start investing. You can literally start investing with $25-$50. The other misconception is that you have to be a rocket scientist to invest and that saving money is enough. All you need to do is buy an index, the S&P 500, or Nasdaq and over the long haul, you can make about 10% annually. People need to understand that saving money is not enough considering the power of inflation. Money is losing its value every year. You need to be investing your money as well.
"You can literally start investing with $25-$50. The other misconception is that you have to be a rocket scientist to invest and that saving money is enough. All you need to do is buy an index, the S&P 500, or Nasdaq and over the long haul, you can make about 10% annually. People need to understand that saving money is not enough considering the power of inflation."
What do you have to say to people of color that have a strong interest in breaking generational curses and building generational wealth? 
Key practices when it comes to building generational wealth is starting now and being unselfish when it comes to thinking about the next generation. It can just be helping your kids not graduate with thousands of dollars in debt. Paying $20 a month for some type of life insurance policy in order to potentially leave your children $500,000-$1 million. Or you can open a 529 plan to invest in the stock market so that you will be investing in the stock market and your money will be growing tax-free. Try owning some type of real estate to pass to the next generation. There are so many ways to build generational wealth, you just have to get started.
It's a fact that most Americans aren't saving and live paycheck to paycheck, how do you advise someone who doesn't prioritize savings to start doing so and build their emergency fund? What's your golden rule when it comes to emergency funds? 
Everyone should have at least 6 months worth of emergency funds. Start treating savings like it's a bill. Don't just pay your bills without paying yourself first. Automation makes it easier to save. Before you have the opportunity to spend that money, it's already set aside and you're able to invest in your retirement without even thinking.
Let's say, we want to retire as millionaires, what are some seeds we could be planting now to ensure that we reap the fruits of our labor when we're ready to retire? 
If you want to retire a millionaire, practice investing every month. Investing $300 every month in an equity portfolio that will get you on average 8-10% which is a million dollars in 30 years. Making investing easy and not hard by automation. Try to invest a few hundred dollars every month. Find power through the power of compounded interest. Interest on interest is equivalent to racks on racks.
"Find power through the power of compounded interest. Interest on interest is equivalent to racks on racks."
With this being a season of unemployment in epic proportions and a recession looming, answer this important question: should you be dating while broke?
Dating while broke is very crucial. I don't think you should do anything beyond your means. Dating while broke is the same as clubbing while broke. Why would you be in the club spending money you don't have? I believe you can date on your way to being financially free but I don't think you need to incur unnecessary debt while dating. Date within your own budget and means. You can date for free. You have to be honest with the person you are dating. Don't lose track of your financial goals because you are trying to impress someone. The issue is when people don't stick to their financial plan. It's all about having a conversation about your dating expectations.
For more of Ross, follow him on Instagram and catch him on Revolt TV's Maconomics.
Featured image courtesy of Ro$ Mac

Let's be honest, the world is experiencing some tough times, and on the days when it doesn't feel like things are getting better anytime soon it is best to release, relax, and tap into Black joy. One of the most effective ways to get through difficult moments is through music therapy and movement. Dance can be both a sweet escape and a great workout.
Black women all over the world have been expressing their sense of freedom, resilience, power, and creativity through dance. Here are a few ladies that are killing it in the dance industry and after watching them I guarantee you will be inspired. Watch their sensual movements on Instagram and get your whole life. It's worth it.

ASSATA JONES @assatajones
From joyously dancing and singing in her living room to becoming a background dancer for recording artist Solange, if there is anything we can gain from following the life of Assata Jones, it's that hard work and dedication truly pays off. Day by day, Assata dances through life and shares her musical journey unapologetically. Assata shows you the ins and outs of songwriting, laying down vocals, and behind the scenes as she tours the world. She demonstrates how she stays centered and fit even while on tour.

DEIJAH ROBINSON @deijahview
Deijah is a single mom, professional dancer, and model and does it all with style and grace. She has performed with artists such as Ciara, Janelle Monae, and mostly notably Beyonce. You can catch all of her joy and sensuality through dance. She is an open book and has no issue with explaining what it takes to prevail in the dance industry. We must not forget that her levels of flexibility are impeccable. She is a star in her own right. Follow Deijah's journey and watch her glow.

VONNA @yvonnewinborne
Yvonne captivates versatility in the way that she creates her choreography. She displays that whether you are wearing a pair of heels or sneakers, you can still have fun and be sexy at the same. Yvonne encourages her students to do their best and leave all of their fears onto the dance floor. Outside of dancing, Yvonne is a mental health advocate with an organization titled "Dead the Silence" which encourages people to speak on mental health issues, trauma, and how they have been victimized of violence.
KAYLA MARIE @kaylamarie.j
When Kayla dances, she really knows how to spice things up. Her high-kick split and pirouettes are on point. Kayla Marie is a former five-year NBA dancer and has danced alongside some of the greatest performers such as Ciara, Teddy Riley, and GUY. You might have seen her in the Step Up series and the latest season of Boomerang on BET. Kayla gives dance classes and shows her best moves all over the streets of Atlanta. No matter the location, whether she's on the basketball court, at the dance studio or on stage, she is giving it her all.
FANCY JONES @iam_fancyjones
Fancy in motion is the epitome of elegance. This Chicago native knows how to keep you on your toes as she continues to flourish in the dance industry. She is the founder of the S.H.E Dance group and teaches the "Fancy and Friends Dance Class" in the Chicago area. Fancy loves the stage and gives us nothing but good vibes. Her confidence is undeniable and choreography accentuates the body. Allow her simple and sexy choreography to take you away.
Leaux @_laurenlovesyew
Lauren, also known as Leaux, graces the dance floor and serves us with the best looks. She has danced alongside Lizzo and has even been a part of the Millenium 2020 Tour! She keeps us all entertained with her high-spirited dance videos and carnival experiences. When Leaux is off the dance scene, she is running her online boutique Shop Leaux where she sells stylish clothes and accessories. Leaux is a dance goddess with a lot to show and prove.
Join our xoTribe, an exclusive community dedicated to YOU and your stories and all things xoNecole. Be a part of a growing community of women from all over the world who come together to uplift, inspire, and inform each other on all things related to the glow up. We drop xoNecole events and special opportunities into our Tribe first.
Featured image via Giphy
Since the beginning of 2020, we have all been consumed with creating resolutions, breaking bad habits, and creating new ones for the enhancement of our daily lives. While writing my personal, professional, creative, and mental health goals, I had developed all these plans about how I would make this year as resourceful as possible. 2020 would be my year of elevation and financial growth.
Five days into the new year, an unfortunate situation with my father forced me to be honest with myself and come to the realization that my father is and has been a toxic parent for quite some time.
For years, I had been neglecting my mental health and my feelings towards my father for the sake of keeping the peace and the comfort of my blended family. Before I could execute this year of success and elevation, I had to interact with one of my fears; standing up for myself and creating boundaries.
Enough was enough.
I had reached my peak and I was completely fed up with how I was being treated. For years, I had bottled up feelings of neglect and emotional dysfunction. Just when I thought that my relationship with my father was progressing, it wouldn't take long before we were feeling like we were strangers again.
Being lied to and treated as an afterthought broke my spirit and started to affect my relationships and work.
I was sad but mostly angry.
I started to self-sabotage and blame myself for the circumstances of our relationship. I felt that my absolute last resort was to speak up for myself. Therefore, I decided to write my father a letter and read it to him, explaining how I felt and the reasons why I felt as though he was a toxic parent. Trust and believe that this is the last thing that I had ever wanted to do.
In reality, this was something that I needed to say for both of us, more so for me.
After reading the letter, there was an awkward silence and apologies from him. I further explained that I simply needed space and that I would let him know when I am ready to proceed. Our visits were put to a halt and phone calls were limited. The distance allowed me to have time for self-reflection, sitting in my emotions and seeking therapy because I couldn't handle this on my own.
I discovered the significance of taking care of myself emotionally and spiritually which gave me more freedom to be better to others.
I started to actually seek advice from loved ones and taking the search for a black therapist more seriously. The Therapy for Black Girls podcast helped me tremendously. Even taking the time to research toxic parents and the effects it may have on the family. It took a while but I found a therapist. Even after our first consultation, she explained to me that navigating through these kinds of relationships can be hard on both us.
Creating the boundaries with my father actually helped change his perspective as well. I think for the first time in years the restrictions forced him to actually listen and consider my feelings. Since the letter, he has been very cautious and treads lightly with his choice of words. We are definitely not 100 percent, however, we are getting there slowly but surely. I have faith that we can at least have a respectable relationship again.
One thing that's for certain is that we are all human and are fighting different kinds of battles, even our parents.
I'm sure there is a lot that I don't know and understand about my father and/or his relationship with his own father which could be affecting our relationship. I have reached a point where I am no longer going to feel sorry for myself. All I can do is keep an open mind, take action, and treat myself the way I would love to be treated.
No one else is responsible for my happiness except me.
Toxic parents are real and they are rarely discussed. If you are dealing with anything similar, try your hardest to keep your head up and take it one day at a time. Expect less and take care of yourself more. Focus less on where you are lacking and narrow in on the love that you do have from others.
It is OK to love from a distance.
Featured image by Shutterstock
How often do you use extra virgin olive oil? Do you use it for your skin? There are so many proven health benefits for using it as part of your beauty regimen. It's a healthy fat and is rich in antioxidants. Not only is it good to use during meal preps, but it also protects the skin in numerous ways. Some of the benefits are fairly common, but there may be a few that you've never considered.
Let's explore how you can add this oil to your self-care Saturday/Sunday routines to get your skin silky smooth and glowing in all the right places:
1. Nail Strengthener
Growing your nails can be a drag at times, but olive oil can help you with the process. To give your damaged and peeling nails some extra length and life, apply lukewarm olive oil to your nail bed. When you are at home doing your own mani and pedi, incorporate olive oil into your routine. You may see some impressive results.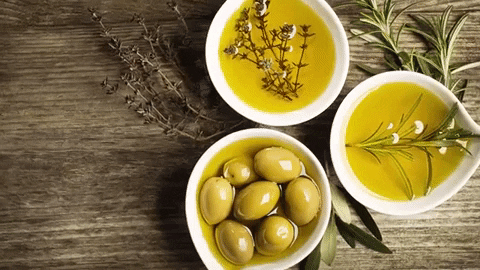 2. Night Body Moisturizer
It feels good to get out of a nice warm shower or bath and massage olive oil over your whole body. The oil nourishes and moisturizes the skin, giving it a nice bright glow. Go to bed feeling relaxed, and wake up with fresh silky skin.
3. Natural Face Scrub
There are so many facial skin regimens floating around, and sometimes we just can't keep track. During your self-care day, feel free to mix olive oil with granulated sugar and use it as a face scrub. Mixing the two can be great for exfoliating and cleansing the pores. It's easy to do and it doesn't take much effort. This can also be another way to save on skincare and beauty cosmetics in your yearly budget.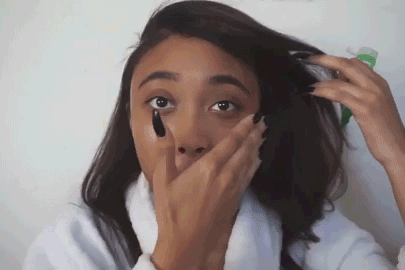 4. Shaving Cream
Olive oil leaves your skin soft after shaving, and you might even notice a change in the number of ingrown hairs and unwanted cysts you're susceptible to. This method also saves money because you no longer have to buy expensive shaving creams and worry about applying unhealthy chemicals to your body. Be careful though: If you are applying the olive oil in the shower, things can get a little slippery.
5. Makeup Remover
Trying to get rid of your beat face after a long night out or remove your lashes? Olive oil does the trick and does it easily. Simply apply the oil to a cotton swab or pad and rub it in a circular motion. Give your face a nice rinse and you are all set.

6. Eyebrow Grooming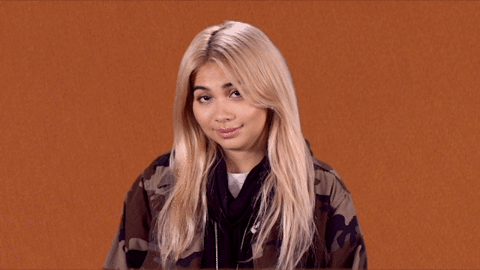 Image via Giphy
Personally, I have not paid for a professional to shape my eyebrows in at least 3 years. In order to properly prep my eyebrows before tweezing, I apply olive oil. The olive oil alleviates dryness, redness, and damage to the skin in the eyebrow area. Also, the oil keeps my eyebrows healthy and strengthens thin areas.
7. Cracked-Heel Repair
One thing you always want to keep under control is the dryness on the heels of your feet, especially in the summer when you are wearing those fabulous heels and open-back sandals. Take care of the heels of your feet all year 'round and eliminate cracked heels by applying olive oil before bed. Don't forget to seal in the moisture by wearing socks. Trust me, you will see a major difference in your feet.
8. Sunburn Remedy
After spending a day or two in the sun, your skin can get burned---not fun at all. In order to heal sunburn, apply olive oil to the affected area day and night. It will eliminate the burning sensation and soothe the skin.

If you haven't started using olive oil for your skin regimen, get up and get with it. Let us know your thoughts and if your skin experiences change for the better. Let's level up in the most natural way!
Want more stories like this? Sign up for our newsletter here to receive our latest articles and news straight to your inbox.
Featured Image via Shutterstock
When it comes to social media, viewers only get to see the results of our creative success, but to be honest, the majority of us are just winging it. I can wholeheartedly attest to not having all of the answers when it comes to work, life, and balance. I'm just figuring this ish out and learning more about myself and what I can handle during the process.
For the past few years, I've been juggling working in the beauty industry full-time, modeling, roller-skating, writing, and designing jewelry. Trust and believe that there are not enough hours in the day to do all of the things that I would like to. I have learned the hard way the importance of not pushing myself to the limit and neglecting the efforts of self-sabotaging because things aren't going as planned.
Like most of us blossoming creatives, this is a one-woman show, so on the days that I am being too hard on myself I say, "You are not Beyonce, and you do not have her team. Do what you can to achieve your goals when you can."

Most mornings, I designate time to separate work goals, creative goals, and personal goals that have worked best for me. Also, writing my accomplishments daily and writing encouraging notes to myself helps give me the reassurance that my hard work and dedication are worth it. Realistically, balancing working a 9-to-5 and being a progressive can be very time-consuming and overwhelming at times. It can take years before our creative dreams become the reality that we envision for ourselves.
Every now and then it helps to be reminded that your creativity is worth pursuing. Keep it pushing sis with these 6 tips: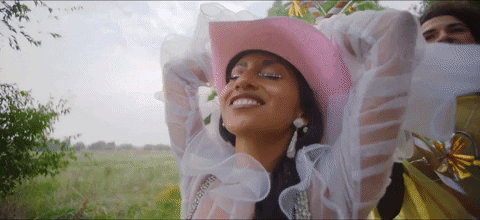 Image via Giphy
1. Just go for it.
"Don't talk about it. Just do it." That is exactly what my best friend said after I shared one of my creative ideas with her on a train ride home. Ever find yourself sharing amazing ideas and forgetting to actually pursue them? Try your hardest to come up with ideas and then immediately create a plan to achieve them. Nothing in life is guaranteed, so now is the time to put your best foot forward. There will never be the "right" time to execute your creative ideas. My best advice for a blossoming creative is, that idea that you have just may not work but so what? At least you tried. I have made adjustments to my brand, tried things that worked, quit ventures that didn't suit me, etc. It all turned out for the greater good. I'm still a work in progress and making adjustments as I go.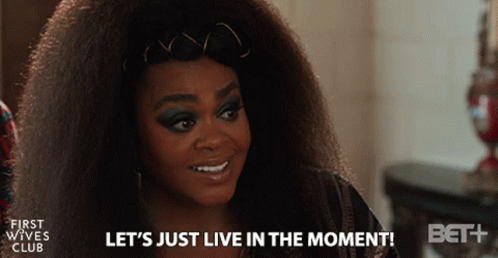 Image via Giphy
2. Don't rush your creative juices.
We live in a world where instant gratification is so necessary. It's easy to get caught up in rushing ideas and the execution of creative projects. Remember, greatness comes with time.

When I first started creating my blog, I realized the importance of patience in creativity. I noticed that whenever I took my time with acting on my creative ideas, I had better results. Balancing a 9-to-5 and working on your creativity can be tough, but over time I learned to not beat myself up about taking breaks.
Sometimes you aren't going to be motivated to work on your creativity after work and that's OK. Commend yourself for the small efforts you do make towards your creative goals.
Try out different schedules to make your creativity more convenient and give yourself feedback in the process. Something that has helped me tremendously is scheduling creative freedom days. I literally wake up and say to myself, "Today, I'm going to come home straight after work, write in my journal and have 'me time.'" For whatever creative projects you are working on, make sure you take the time to create your best work. Don't rush, and take care of yourself.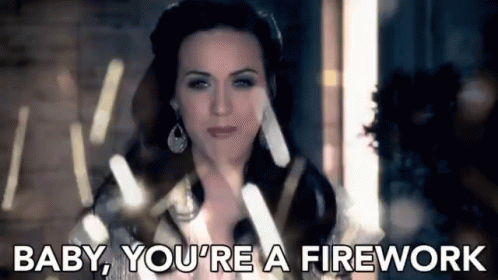 Image via Giphy
3. Don't allow people to convince you to turn your creativity down.
Do you, and stay true to yourself. People will mislead you all the time, so you might as well do what you want. Get acquainted with being misunderstood. Way too often people will tell you that you are "over the top" and you do "too much". Let those people continue talking and carry on. Speaking your dreams into existence is just the beginning. Only you know what you want to do and how you want to do it. This is about you and your vision. No one else can see it but you.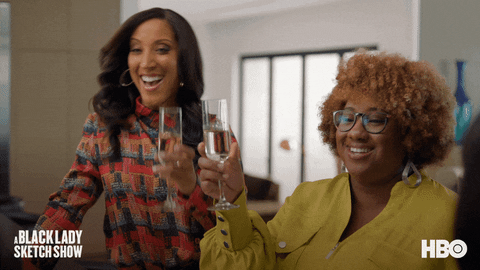 Image via Giphy
4. Network and surround yourself with other creatives.
As a creative person, you need to keep a creative set of friends. If you don't have at least one, then it's time to find one. This is very helpful when it comes to expanding those creative ideas you come up with on the daily. When I first moved to Brooklyn, something that really helped me expand my business was surrounding myself with other creatives that I admired. I have creatives in my corner who I read my articles to and who try on the jewelry I design. I can always count on them to give me good feedback. Surrounding yourself with like-minded people can be the push that you need. It's a great feeling to support other creative works and cheer each other on during the process.
5. Use social media to build your brand.
As a blossoming creative, it is essential to put your social media skills to good use in order to create your plan. You never know who's watching or who you might be inspiring through your platforms. Research yourself and figure out exactly what your social media accounts display about you. Allow your social media to show your most creative self.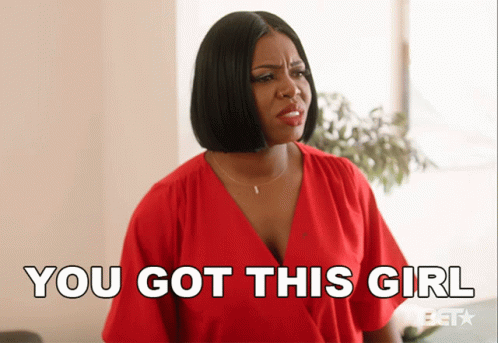 Image via Giphy
6. Do it for you.
No matter what, do what you want and do it for you. I make sure that if no one else likes my content or jewelry, I like it. I try to ensure that I actually value everything I create and that the sole purpose is not money-driven. Don't be afraid to say "no" to projects that don't necessarily spark your interest or those that appear to be detrimental to your vision or brand.
Want more stories like this? Sign up for our newsletter here to receive our latest articles and news straight to your inbox.
Featured Image via Shutterstock
Rise and shine, butterflies! We all value our beauty rest and would much rather stay home in our cozy beds but, let's face it, we have work to do! Overcoming the morning blues can be difficult, especially if you are not an early bird or a morning person. What you might not realize is, conquering your mornings is all about your routine and energy.
In order to develop a good morning routine, it takes time and some practice but it's worth it. The best way to ensure that you are having a good day is to start off in the best way possible. Let's set some morning routines into practice to brighten your days.
1

.

Wake Up to Music That Uplifts You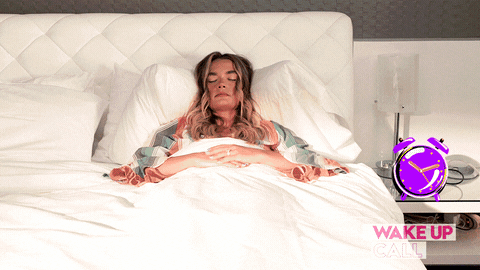 Wake up earlier and to the music that moves you. Personally, I wake up in the morning to artists such as Jill Scott and Erykah Badu because their voices are soothing and their lyrics exude self-confidence. If I feel like I need a push to go to the gym in the morning, I would set my alarm to an artist like O.T. Genasis. His voice is loud and forceful which is just the sound that you may need to give you that extra push to get up in the morning. Using Alexa to set my alarms has been a great help towards setting my daily alarms for Monday through Friday. If you don't have Alexa, try to use an actual alarm versus using your phone. If you have to use your phone as an alarm, make sure your phone is not easily accessible so that you are forced to get out of your bed to turn it off. Music therapy is a good way to set yourself up for a positive day. Use music to help get into the groove of things.
2

.

Let Go of All Judgements, Expectations and Comparisons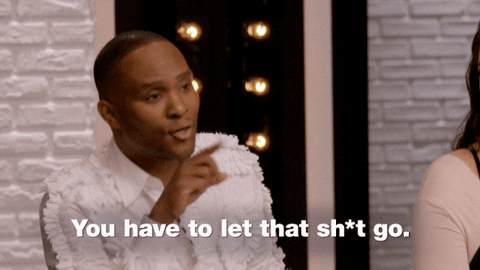 There are two things that are essential for creating the positive day that you desire. First, is to be grateful for having the pleasure of waking up, living, and breathing. Second, is to kindly remind yourself to let go of all judgements, expectations, and comparisons. All three of these things can play a pivotal role in how you carry yourself throughout the day. The goal is to start your day at ease and with a peaceful mind. The last thing you want to do is to allow judgments, expectations, and comparisons to weigh down on your spirits. The purpose is to make the morning time your time only.
3

.

No Social Media for the First 1-2 hours of Your Day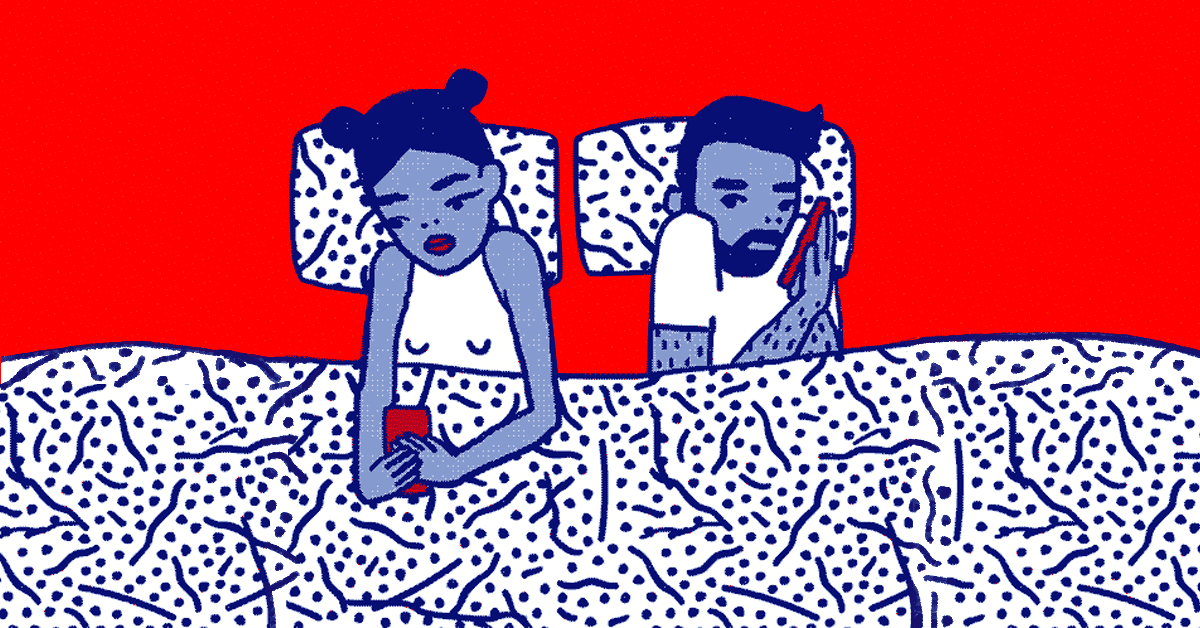 Many of us are guilty of waking up and the first thing that we check is social media. Social media has truly become a way of life and very influential but it can also become one of our biggest distractions. For many of us, social media is a tool used to run our businesses, sponsorships, or influence others. Yet, it doesn't hurt to limit your engagements on social media. As a means to put yourself first, try to avoid logging into social media for the first 1-2 hours of your day. Use your mornings to focus on you and taking proper care of yourself. You want to be more productive and limiting your time on social media gives you more time to narrow in on everything that you need to do for the day.
4

.

Stretch/Exercise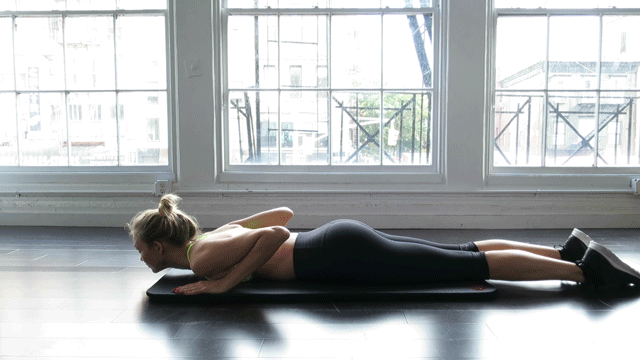 Reach to the sky, take a deep breath, and relax your mind. Sometimes the best way to start your day is with a good stretch. Stretching helps to relieve stress and tension within the muscles. Get some circulation flowing throughout your body so that you can cope better with your day and what it entails. Give yourself at least 5 minutes to lift your energy levels with a good stretch.
5

.

Do Not Skip Breakfast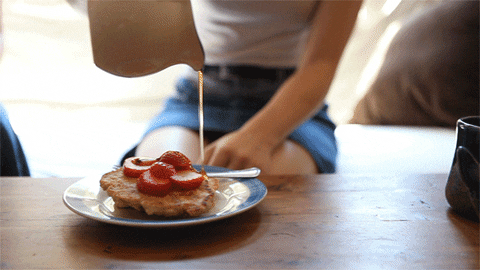 Whatever you do, do not skip breakfast. Breakfast is one of the most important meals of the day. Whether the meal is big or small, the nutrients count towards your energy. Starting your day with an empty stomach can have a huge effect on your productivity. Put yourself first by feeding your body with the nutrients it deserves.
6

.

Place Affirmations on Your Mirror to Recite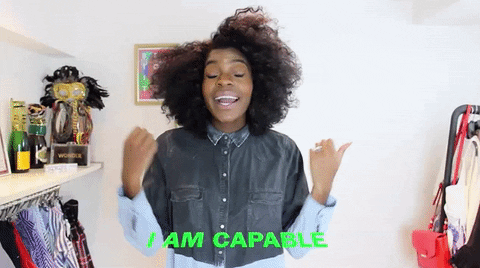 Whether it's a quote from your favorite author or song lyrics, positive words, and affirmations are important for you well-being. Begin your morning by reciting positive words as you take a look into the mirror. Speak inspiration and great vibrations into yourself and don't wait for others to do it. Take control of how you feel about yourself by writing messages that remind you of who you are and your goals in life. Be honest with yourself and speak into existence what battles your plan on tackling for the day.
Set the mood right for yourself and do it early. You'll see a difference within yourself and how you approach your daily activities and interactions with others. Remember that how you treat yourself is valuable. In order to show up in best form you have to take proper care of yourself. Find your morning nitch and stick to it. Be your own calm before the storm.
Did you know that xoNecole has a new podcast? Join founder Necole Kane, and co-hosts Sheriden Chanel and Amer Woods, for conversations over cocktails each and every week by subscribing to xoNecole Happy Hour podcast on Apple Podcasts and Spotify.
Want more stories like this? Sign up for our newsletter here and check out the related reads below:
Creating a Morning Ritual Can Transform Your Days
33 Morning Rituals To Start Your Day
Justine Skye's Morning Routine Is Perfect For Acne-Prone Skin

Featured image by Shutterstock