Every time I get some braids, you basically can't tell me nothin'. Then when you take the cute factor up a couple of notches due to how convenient braids are, sometimes I have to literally talk myself into taking a break from 'em (like now). Anyway, while I'm not sure if I'm going to get my signature box braids in for the summer that is only a few weeks away (can you believe it?!), I definitely know that if I do happen to book an appointment, I'm going to do all of the things that trial and error have taught me is an absolute must.
A wise person once said that she who learns, teaches. Keeping that in mind, if you're seriously considering getting some braids soon, please take a moment to run through this 10-point checklist. That way, you can be confident that your hair will turn out just the way you want it to—and that your natural hair will be good and protected in the process as well.
1. Find Someone on Referral (or Meet with Your Potential Braider First)
I can't think of one time when I didn't go to get my braids done based on either a referral from a friend or by doing a thorough amount of research beforehand. When I got them as a teen, I only went to one person. When I got them a couple of years ago (and wore them for a few "rounds"), I not only read the online reviews of that particular salon, I also met up with my braider before booking an appointment. Listen, you're going to be spending too much money, sitting in that chair for far too long to be out here wingin' it. You need to go to someone you trust, so that you can get the best results. The extra time it takes to look into who is qualified is definitely well worth it.
2. Discuss the Types of Hair That Are Available
A huge mistake that a lot of women make when it comes to getting their hair braided is believing that all hair is the same. IT. IS. NOT. I remember once getting my hair braided by a dope braider yet the quality of hair was on the cheaper and itchy side (which is oftentimes the case when synthetic hair is packaged poorly and/or it's coated with a base that can trigger an allergic reaction). That's why it's also a good idea to ask your braider what kind of hair they have available and what would be the best kind for the style you want to have. Sometimes they may have the right hair on tap. Sometimes they may not.
For instance, the last set of box braids I got, I wanted a really natural ombre look, so I ordered some ombre-colored braiding hair online myself. It was one of the best decisions I ever made because the hair was good quality, felt really light on my head and the color ended up looking fabulous once the braids were in. I also got to knock some of the price off of my braiding appointment since, most times, the hair is factored into the prices. That made it a win, all the way around.
So yeah, don't just hop in a braider's chair without knowing what kind of hair they'll be working with. It matters just as much as the price, style and how long they presume everything will take.
3. Be Open to Getting More than Just One Style
Not all braided styles are created equal. That said, if you've got a good braider, while it is their job to make sure that you're happy as a customer, they should also offer up a few options that could be more complementary and/or take less time and/or could last longer than what you initially have in mind. Shoot, there have been several times when I thought I wanted something like Janet Jackson's hair inPoetic Justice, only to walk out with smaller braids in a lob (long bob) and I had absolutely no regrets.
I've also had moments when I thought I was married to jet black (my favorite color) braids and yet wound up with some random white and brown braids throughout my look and adored every minute of my reflection. Sometimes, the style we're after isn't the best when it comes to our face structure. Or, it's going to end up being heavier and hotter than we thought. Or, we just aren't aware of how many different braided styles actually exist. That's why going into a braids appointment with a couple of looks and also an open mind can never ever hurt. I can certainly testify to that.
4. Understand the Required Maintenance Beforehand
There are a couple of people in my world whose braids end up looking crazy about three weeks in while mine don't really need a retouch until week seven or so. The difference? They seem to think that braids require no type of maintenance at all and chile, that couldn't be further from the truth. Braid sprays can help your hair to retain moisture. Hot oil treatments can soothe and nourish your scalp. I don't know why folks think that they don't need a silk or satin scarf or bonnet to wrap their hair up at night (it reduces frays and frizz). High ponytails and top knots can put too much tension on the middle of your head and lead to breakage.
Wash days are still required (kinda; more on that in a sec). You definitely need to care for your nape and edges (more on that in a sec too). And, if you know that you're going to experience a good amount of regrowth, getting your edges tightened (which basically means getting the front and sides of your hair re-braided) is something that you need to schedule in too. While all of what I said may not hold a light to what you currently do, my point is you shouldn't overlook that braided hair still requires a regimen. Just something else to keep in mind.
5. Exfoliate Your Scalp
OK, now the prepping for the braiding itself. Remember how I said that sometimes the kind of hair that you use can lead to itching? It can cause a lot of irritation too. That's because our scalp is used to natural strands not synthetic fibers. Oftentimes, our scalp is already not in the best shape on braid day, so maybe 2-3 days before your braid appointment, consider prepping your scalp by exfoliating it. That can help to detox it and also remove any flakes.
Some people do detox their scalp by giving their scalp a massage with a bit of a warm carrier oil (such as jojoba, avocado or, my personal favorite, grapeseed which is great at treating dandruff) with a few drops of lavender (it cleanses the scalp) or peppermint (it invigorates the scalp) essential oil.
Others opt for making their own scalp scrub out of ingredients like brown sugar, sea salt or even lemon juice. If you'd prefer to go the second route, there are some easy recipes that you can try here.
Speaking of scalp irritation, another tip to keep in mind is to keep your scalp nourished once your braids are in. Sweet almond oil is great when it comes to providing moisture. Chamomile is wonderful if you want an oil that will soothe your scalp. Just get a bottle that has a nozzle for its top (that makes it easier to apply the oil in between your braids) and commit to oiling your scalp, eh, every couple of days or so. A soothed scalp means your braids can remain in longer without you being bothered by them.
6. Deep Condition Your Hair
Braids are definitely considered to be a protective style. The main reason why is because, two of the main benefits of getting them is 1) you literally don't have to do anything to your hair for 4-8 weeks and 2) your natural hair can get a break from constant styling and manipulation. However, there's no point in getting braids if, when you take them out, your own hair is a hot ass mess because it's dry and brittle due to lack of proper pre-hair care. That said, your natural hair needs as much moisture as possible before it's covered up in synthetic strands. That's why it's so important to deep condition your tresses, 1-3 days before braid day.
It will hydrate your hair. It will make it soft and manageable. It can also make it easier to either find fairy knots or prevent them. I've shared before that I like to deep condition my hair by mixing some regular old conditioner (pretty much any braid will do) and then adding some Chebe powder and sometimes some Jamaican black castor oil. After shampooing my hair, I'll apply the mixture and leave it all on for at least a couple of hours. My hair feels so amazing, every time I do it (which is every wash day). If you'd prefer to take another approach, check out "8 Hair Masks & Deep Conditioners That Revitalize Dry, Damaged Hair" and "5 Deep Conditioners Your Curls Deserve". You should be able to find a conditioner that you like there.
7. Prepare to "Baby" Those Edges
I know someone who was so used to wearing braids that she no longer has any edges left. Y'all, if constantly pulling, tugging and even brushing and combing your hair can weaken your edges, just think about the weight of what braids can do over time. This is why your braider shouldn't braid your hair so tightly that you basically look like you got a free facelift. As far as the kinds of styles that can take some of the pressure off, feed-in braids or halo braids are ones that can do it. Whatever look you decide to go with, definitely keep the updos to a bare minimum.
Oh, and the baby hairs that so many of us still try and make happen? Please don't make that a daily occurrence and, when you do go with an edge control, make sure it has no alcohol in it (alcohol can dry out your hair and lead to breakage). One more thing, "feed your edges' follicles" by applying some olive, coconut or that Jamaican black castor oil that I already mentioned. Since your edges will still be (somewhat) showing, they need to be "babied" a little more than the rest of your hair does; especially while your braids are in.
8. Understand What Your Wash Day Requires
Wash day is interesting when you've got braids. The reason why I say that is because some people prefer to shampoo their hair, pretty much like normal while their braids are in while others would actually like to cleanse their scalp only (so that their braids can remain as intact as possible). Me?
Usually, I just keep my scalp clean by either parting my scalp and cleansing it with something like Sea Breeze astringent or Cantu's Apple Cider Vinegar Root Rinse (I really like it because it has a nozzle that makes it easy to apply to the scalp). If your braids are only going to stay in for about a month or so (and you don't typically experience a lot of flaking when it comes to your scalp), focusing on your scalp only can reduce the chances of your braids frizzing up.
Oh, and if you're thinking that dry shampoo can do the trick, please avoid that at all costs. It will definitely have your braids looking dusty and could irritate your scalp as well. If you do decide to all out wash your braids, it's probably easiest to do it in the shower. Be sure to go with a mild shampoo (preferably one that is sulfate-free because you still need to protect your natural hair and sulfates can dry it out). Put your shampoo into an applicator bottle (that's one that has a nozzle attached) and apply the shampoo directly to your scalp.
While you are washing, use your fingertips on your scalp and DO NOT rub your braids together. Let the shampoo naturally flow down to your braids, let it sit for a couple of minutes and then rinse your hair thoroughly. As far as conditioning goes, spraying some leave-in conditioner onto your scalp and braids is probably all that you will need to do. I won't lie to you—wash day with braids (especially if you've got a lot of 'em or your braids are long) can take several hours.
Many people just let them air dry; however, you can sit under a hooded dryer (or put on a hood attachment to a handheld dryer). Just make sure that your braids dry thoroughly because they can get mold in them (yuck, I know). Anyway, if you're more of a visual learner like I am, the YouTube channel Shanique Buntyn has a video that can walk you through the steps of how to wash your braids so that they come out looking as frizz-free as possible. You can check it out here.
9. Keep Them in No Longer than Eight Weeks Tops
Listen, I've seen plenty of videos out in cyberspace where sistahs have tried to "rig up" keeping their braids in by knotting up (literally twisting the hair or tying the roots into a knot) the new growth. Yeah, don't do that. All you're ultimately doing is asking for your hair to either lock up or for it to be pure hell for you to get everything untied when you're ready to take your braids down. While most stylists will say that six weeks really needs to be the limit for how long braids stay in, please don't push it past eight.
Otherwise, your natural hair could start to break, your scalp will probably get irritated (dabbing some peppermint oil onto your scalp with a Q-tip is a great hack for this), your hair follicles could weaken (due to the weight of the new growth combined with the weight of your braids)—it's just not a good look all the way around. Oh, and don't book your next braid appointment to be a mere couple of days after you took your braids out either. Even though braids are indeed a protective style, there is such a thing as too much of a good thing; your natural hair needs to breathe.
Two weeks off to wash, deep condition and let your hair rest are ideal.
10. Get Your Mind Right When It Comes to Taking Those Babies Out
I don't think there has been one time when, about halfway through a braiding appointment (for the size and length of the braids that I typically get, two women on my head ends up being 5-6 hours of braid time), I won't think, "Damn. I'm gonna have to take these out at some point." When your hair is relatively short, it's not that big of a deal because you can kinda cut the braids wherever you want and unravel them. Get a little length in, though, and it can definitely turn into an all-day process. SMDH.
The main things to keep in mind is 1) you need to be patient when cutting the braids so that you don't cut your own hair; 2) you need to find something fun to do to distract you (like binge-watch a television show), and 3) you definitely need to wash and super deep condition your hair once all of the braids are out. However much time you need to set aside to accomplish those three goals, that is what you need to purpose in your mind to do.
Putting braids in requires some hours. Taking them out does too. Both are worth it yet lawd, they both can get on your very last nerve. So, when it comes to getting braids (and getting rid of them), please make sure your head is—pun not intended—in the game. Happy braiding, y'all.
Join our xoTribe, an exclusive community dedicated to YOU and your stories and all things xoNecole. Be a part of a growing community of women from all over the world who come together to uplift, inspire, and inform each other on all things related to the glow up.
Featured image by Yadira G. Morel/Getty Images
We are not our hair, but we still want it to be healthy. U-parts and goddess braids are protective styles that give our natural hair a chance to grow and thrive (because sometimes we just need to leave it alone), but there's another step that could help your tresses live their best life, shining from beneath your wig cap and beyond.
I remember swearing by Biotin vitamins a few years ago. I took them faithfully and even started using shampoo and conditioner that was infused with it. I must say, I was a fan of the fullness and volume my natural hair had in the rare moments it was bouncing and behaving. But I can't honestly say it was because of Biotin. I haven't taken them in quite a while, and haven't seen any regression since.
What I
can
say is I was loyal to
prenatal vitamins
when I was pregnant, and my hair has never been so healthy. I literally kept taking them after my little one arrived just to maintain the
growth
. For me, that was the way to go and I refuse to look back. But that's just my testimony. If you've ever wondered if hair vitamins actually work, keep reading.
The Truth About Hair Growth Vitamins
Plenty of women are swearing by their favorite hair vitamins, and for some, they work absolute wonders on their strands and edges. So what does science say? I don't want to burst your bubble, but according to a few experts, even though hair supplement vitamins have ingredients that promote hair growth (like biotin, and vitamins A, C, D, and E), the impact isn't always inevitable. Many also haven't been proven to be effective via the Food and Drug Administration (FDA).
Dermatologist Dhaval G. Bhanusali of Hudson Dermatology and Laser Surgery told Cosmopolitan:
"A lot of the studies you find in support of hair supplements are actually funded by the brands themselves. The literature is sketchy at best, and most derms agree that supplements are not very impressive."
But are we falling for the okie doke? Maybe not.
A second dermatologist, Michelle Henry, a clinical instructor at Weill Cornell Medical College, also gave the lowdown to Yahoo! Lifestyle.She noted that Vitamin D deficiencies and a lack of iron are typically reasons people experience hair loss, so many successfully take a vitamin to supplement and promote hair growth. And it works for them.
Dendy Engelman, M.D., and board-certified dermatologic surgeon echoed similar sentiments and told Prevention:
"Hair growth supplements are helpful for anyone who is experiencing hair loss, hair thinning, or for those who just want thicker or longer hair."
So, What's Really Legit? Here Are The Best Vitamins For Hair Growth
Most dermatologists seem to agree that it's best to find hair growth vitamins that include biotin, iron, zinc, and/or Vitamin B12, especially if you aren't getting enough in your daily diet. Vitamin A, magnesium, and vitamin D are also ingredients that promote healthy hair. Here are a few hair growth vitamins that are said to be the best in the game.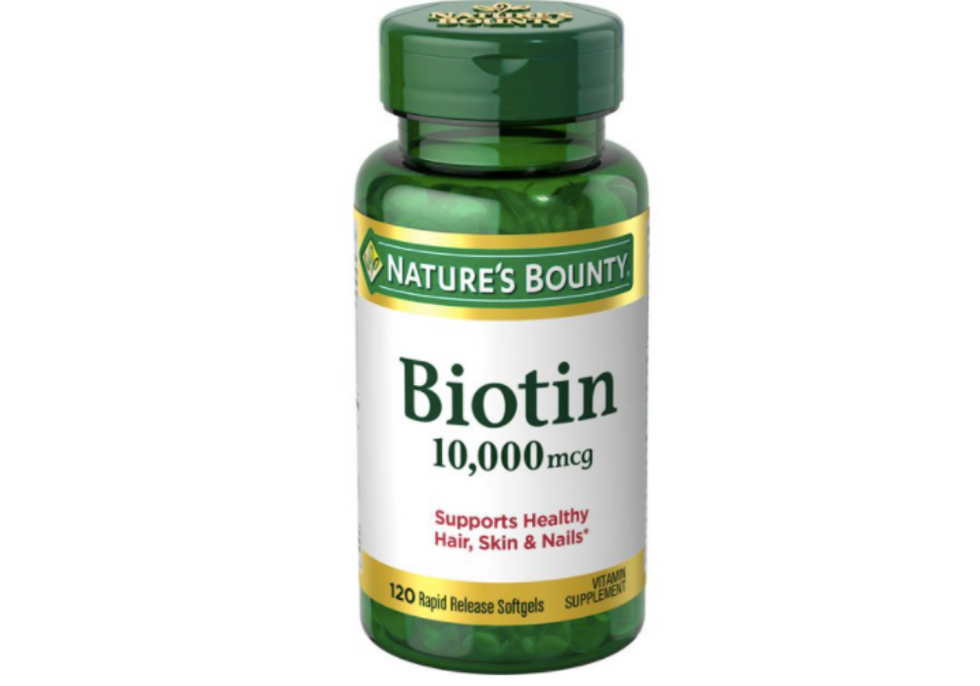 Amazon
While I can't say that biotin was a key reason I experienced healthy hair, it's boasted as one of the best vitamin supplements out there for a reason, and many nutrition companies sell it. It's a water-soluble vitamin, and we all know water is the not-so-secret ingredient that leads to healthy hair, skin, and nails. So you might flourish in more ways than one with this vitamin.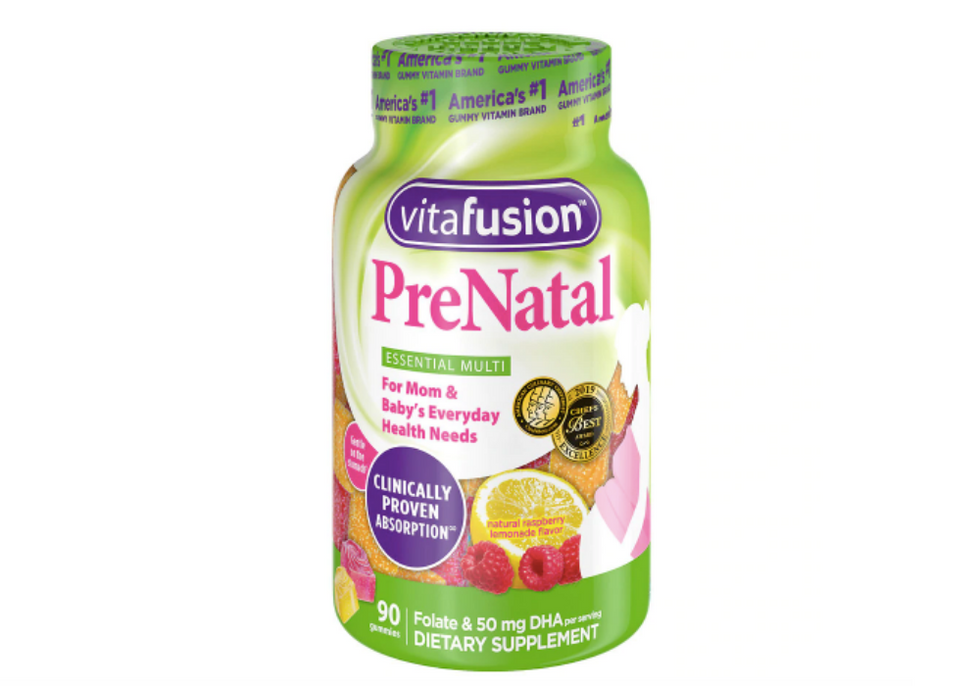 Walmart
I can go on and on about this prenatal multivitamin and what it can do for hair growth. But I think it's all about what works best for your hair. FYI: You can still take it even if you're not pregnant. It has plenty of vitamins A, C, D, E, B6, B12, and zinc -- pretty much all of the supplements you need that promote healthy hair. I must say they don't taste too bad either.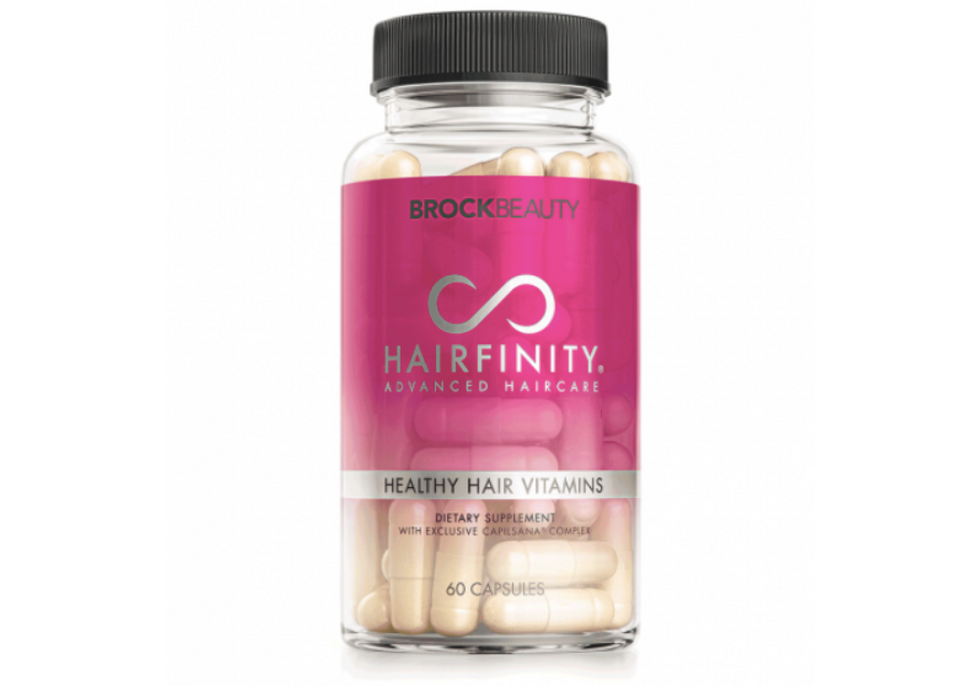 Hairfinity
Hairfinity Healthy Hair Vitamins has only grown in popularity since it launched a few years ago. And if you're looking to support a black female business owner on your hair journey, look no further. Tai Lawrence Brock launched Brock Beauty after having her own struggles with her hair from overusing products and heat damage. I think we can relate to that. As for what's in it, Hairfinity Vitamins include vitamins A, C, D, B6, B12, and biotin.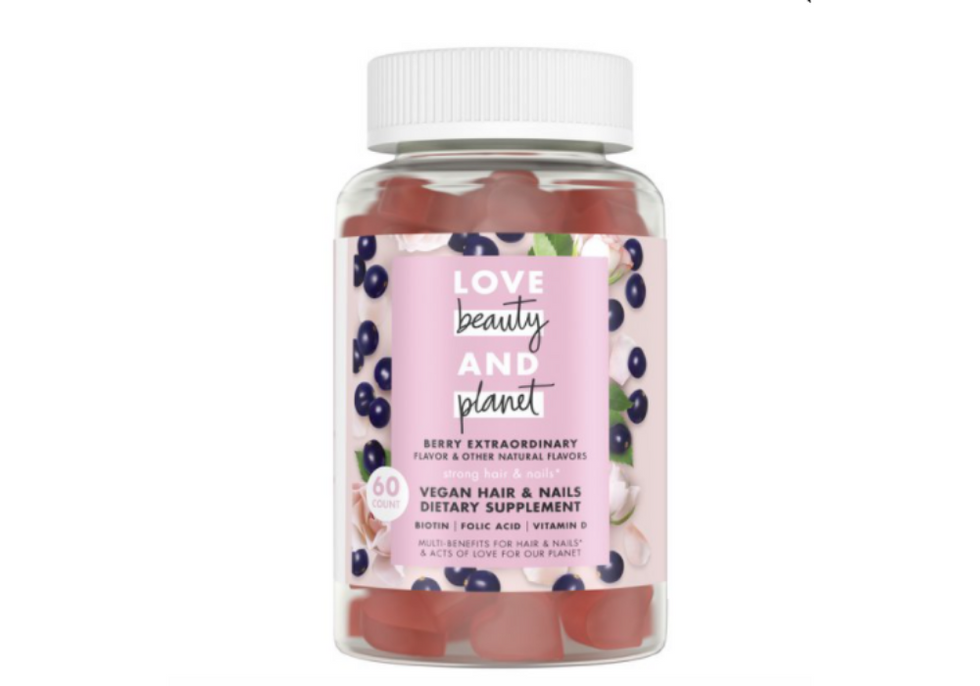 Target
Not only do these vitamins have lots of vitamin D, B12, iodine, and folic acid, they're vegan! Each bottle is made from recycled plastic, so they're also eco-friendly. They're also not too expensive either.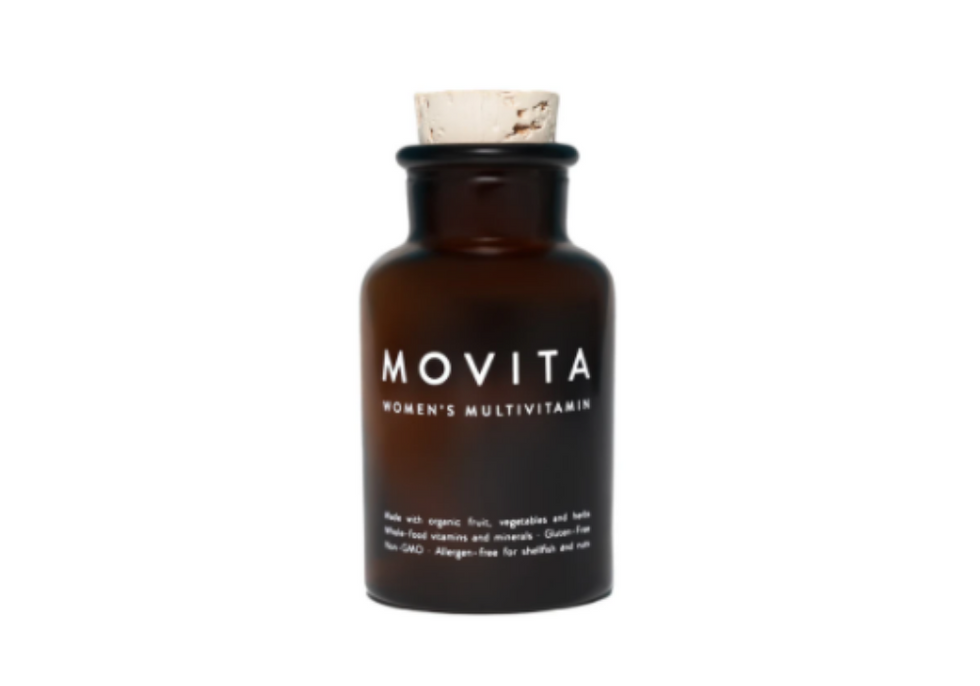 Movita
This vitamin is full of fermented superfoods, so your empty stomach won't have too hard of a time digesting it. It has plenty of antioxidants and other products like biotin and turmeric that encourage hair growth. This is also black-owned!
Featured image by Shutterstock
In the interim of anxiously awaiting our favorite salons to reopen, we're all looking for tips and tricks to keep our hair healthy. The options for protective styles are endless but can border on repetitive. First, we mastered jumbo twists and knotless braids; now, we're lusting after godless locs. A more dramatic protective style, goddess locs are the perfect way to break up the monotony, but only if you have a plentitude of patience.
What are Goddess Locs?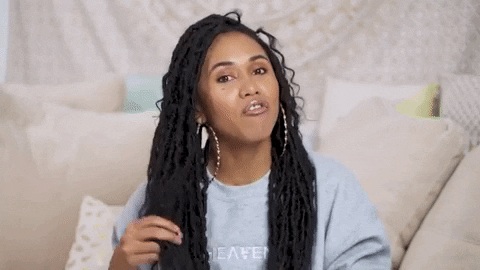 Different in various ways from its traditional counterpart, goddess locs are a more bohemian style with a curvy or wavy texture to them. The hairstyle can vary based on the type of hair chosen, but it's common to have a curl throughout the loc or unsealed ends. The look is soft, feminine, and ridiculously pretty, all amplified by the waist-or-longer length.
Unlike twists or braids, goddess locs can be a more difficult process. Even though they are more lightweight and easy to style, it can take three to three hours to install the style. There are two common ways to do it: an individual method and the crochet method.
Goddess Locs: The Individual Method
According to Jasmine Pierce, a celebrity stylist, the goddess locs individual method takes a bit longer than the crochet method (six to eight hours) but gives a more realistic-looking result. You start by braiding your natural hair, then feed in an extension, ensuring the ends are left loose and curly. She explains to Cosmopolitan:
"Then grab another piece of braiding hair and, starting at the root, wrap it around the braid really tight so it mimics a loc. You keep wrapping until you get to the end of the braid, and then seal it off with a couple of drops of superglue or nail glue."
The Goddess Locs: The Crochet Method
The goddess locs crochet method (think: three to four hours) is installed with a latch hook and doesn't put nearly as much pressure on the root as the individual method does. You start by braiding your hair into cornrows, then gently crochet in the goddess faux locs. Pierce says you can add a few individual goddess locs around your hairline as it looks more natural and hides the crochet.
The Goddess Locs: Maintenance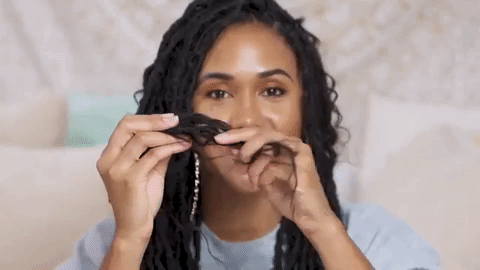 To maintain this look, simply keep the hair hydrated with oils that prevent dryness and breakage. An important tip to remember is to cleanse your scalp to break down any buildup - a little shampoo and a water bottle for easy application is a quick fix. Pierce also suggests if you use the individual method, to avoid getting your locs wet when rinsing your scalp.
Lastly, it's also a good idea to keep a leave-in conditioner and a good spritz nearby. This can be a great first step for anyone looking to begin their loc journey. And if you don't want to loc your hair, it's recommended to take your hair out after two months max.
If you're looking to achieve a bohemian look this winter, look no further than faux goddess locs. Keep scrolling to see how these ladies style their goddess locs on Instagram.
Featured image by Giphy
Protective styles are having a great year, something we haven't seen since our beloved '90s IT girls. With the pandemic still looming, social events paused, and work-from-home statuses prolonged, more women are gravitating towards protective styles like box braids, jumbo twists, and locs. We all know how important black hair is, in our culture and the way it's represented in mainstream media and pop culture. Without the prying, and many times judgemental, eyes of society, many women are trying these styles for the first time while in lockdown. There are a plethora of styles to choose from, but right now we're coveting the knotless box braids.
Different from the traditional box braid, knotless braids do not rely on an 'anchor knot' to secure the braid. Instead, a stylist will gradually weave the braiding hair with your natural strands to create a seamless finish that won't put tension on your scalp or ruin your edges. The ease on the scalp coupled with the low-maintenance upkeep makes knotless box braids the go-to protective style.
Whether you're contemplating taking the plunge into the braid world or simply looking to try another type of braid, keep reading for 4 knotless braids trends that give us IG hair envy.
Bohemian Knotless Box Braids 
Unstructured and feminine, bohemian knotless braids are very on-trend for 2020. The chaotic and unplanned year is directly reflected in this look, often accompanied by yarn, thread, or small accessories like gold clamps. To create a less uniform look, make each braid a different size, and leave the ends loose.
Brandy 
Aspen
Khat Brim
Ombre Knotless Box Braids 
One of the dopest things about box braids is the harmless ability to play with color. Ombre knotless braids interweave darker and lighter braiding hair, much like the traditional ombre process, to create a beautiful multidimensional shaded effect. This style adapts to suit your face shape, as lighter pieces can be situated to flatter your best features. As we get into the season of muted tones and high necklines, this is a great choice to add a bit of dimension.
Alissa Ashley
Red (or Any Color) Knotless Box Braids 
Speaking of color, don't be afraid to go there with your braids. There's nothing more worthy of a double-tap than braids full of color. Red is the hair color trend of fall so the combination only elevates your quarantine style. Don't be afraid to step out of your comfort zone and choose a statement color that turns heads.
The Tori J Touch
Short Knotless Box Braids 
This is a low-maintenance look that is chic and sophisticated. Let's be honest: if it's good enough for '90s Brandy, then it's got to be good for us. Knotless braids are already easy on your scalp, the shorter style is even lighter and more comfortable. You can spice this up by adding an ombre color or adorning the ends with accessories.
Silver Hair GH
Pearl The Stylist
Featured image by Shutterstock
If there is a bag to be secured, our good sis Issa Rae is already in it, and according to recent reports, our favorite multi-hyphenate hustler has finally created her own lane in the haircare industry and we love to see it.
Teaming up with Black business owner Hannah Diop, Issa is now co-owner of Sienna Naturals, an OG vegan haircare brand that is being reborn with new packaging, larger product sizes, and better prices. So, it's safe to say that our coins are withdrawn and waiting.
After launching her record company and becoming partial owner of an Inglewood-based coffee franchise Hilltop Coffee, Issa has more than proven that she's not a businessman, she's a business, man, and her most recent endeavor only further solidifies her status as a certified boss. According to Issa, as a naturalista and haircare enthusiast of many years, she knew that her collaboration with Sienna Naturals was only right.
"I've known Hannah for a long time, and I got to see the brand evolve from her home. It's expanded so much beyond that. The care and the research that has gone into this natural, safe, healthy brand, I knew that I wanted to be involved."
Issa, who will now act as the face of the brand, explained that because she has had a few bad hair days of her own, she can empathize with her sisters in the struggle and can now offer a new, healthy alternative to the toxic hair products that we're used to.
"We get coerced into manipulating our hair into styles not right for us, or using damaging products. I have an opportunity to make hair care digestible via my sense of humor, my openness to my own hair struggle journey."
Featured image by Kathy Hutchins / Shutterstock.com

Protective styling is a life-saver and a game-changer for natural girls. It's the perfect low maintenance way to let your hair grow and breathe while looking absolutely flawless. One major downfall of protective styling is that it can sometimes be costly. From box braids to getting sew-in weaves, protective styling is an investment. And much like any other investment, you need to protect it and not let your hard-earned money go to waste. Depending on the style, protective styles can last you anywhere from 1-3 months without damaging your hair in the long run.
If you're looking to put your hair in a protective style, what you need to keep in mind is that while protective styles are low-maintenance, you still need to maintain them in order to make them last and get the most bang out of your buck.
To help you maximize your protective styles, here are 7 tips for you to keep in mind:
1. Go with a Trusted/Recommended Stylist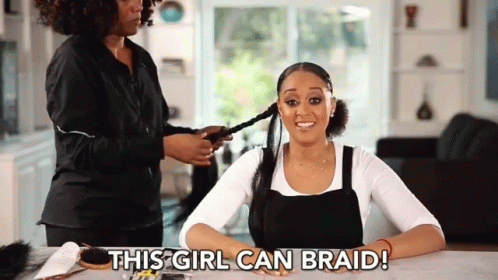 Technique matters when it comes to long-lasting protective styles. Going to a stylist that can install protective styles without damaging your hair or compromising the style in itself is key. Specifically, when it comes to braids and twists, you need to ensure that the styles are done neatly so they can last. If you need help finding a stylist, try heading to StyleSeat, where you can see their work or, ask for a recommendation from a friend.
2. Wear a Scarf at Nighttime or Sleep on a Silk or Satin Pillowcase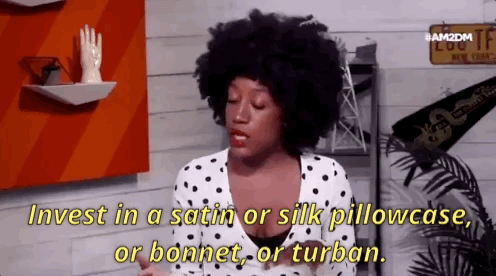 This may be a no-brainer for some, but covering your hair at night is a major key if you want your protective style to last. This will cut down on frizz and keep your style in tact.
3. Manipulate Braids or Twists with Oiled Hands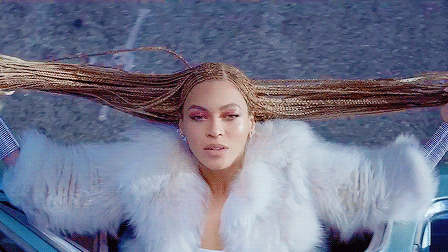 From high buns to half up-half down dos, we all know how fun having braids and twists can be. Before you manipulate, them rub a lightweight oil between your palms to cut down on friction. Absolute game-changer.
4. Limit Washing between Styles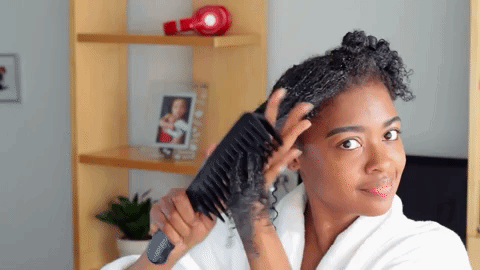 Washing your protective style too much will not only cause frizz, but it will also potentially loosen the style due to all the manipulation from washing. Instead, use products like no-rinse shampoos to gently cleanse your scalp between styling.
Products To Try:
SheaMoisture Green Coconut & Activated Charcoal Build Up Blaster

Taliah Waajid Refresh & So Clean Bamboo, Avocado & Peppermint Dry Gel Shampoo
5. Moisturize Using the Spray Bottle Method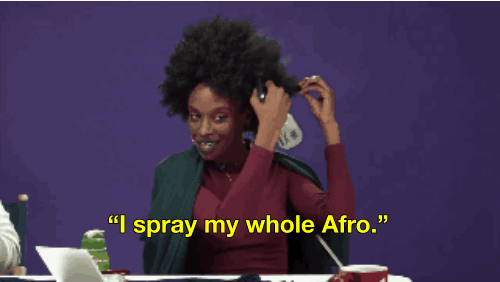 Low-manipulation is the name of the game when it comes to making protective styles last. Instead of moisturizing your hair with moisturizers that you need to massage through your hair, opt for using a spray bottle concoction instead. You can put water and an oil of your choice in a spray bottle to moisturize your hair with little to no manipulation.
6. Re-do the Perimeter if Needed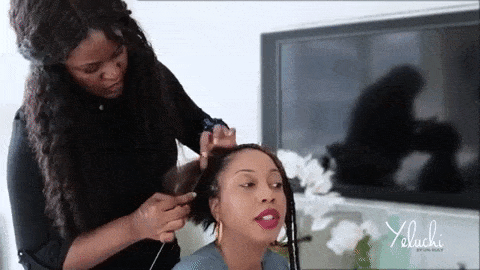 This specifically pertains to braids and twists. Usually the perimeter is the first of your protective style to look a bit old. If this is the case, try just re-doing those parts instead of re-doing the whole style.
7. Weave-Wearers, Get your Hairdo Tightened to Get More Bang for your Buck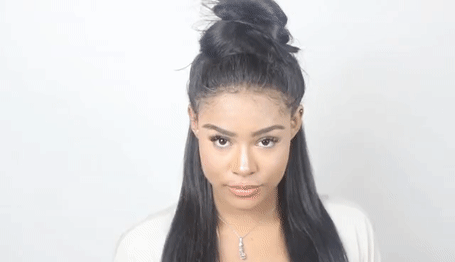 If your weave starts to look loose, go back to your stylist to get it tightened. Typically, they also do a scalp treatment to ensure you're getting the most protection out of your protective style. It will come with a fee but not nearly as much as paying to get the whole style redone again.
Featured image by Shutterstock
Originally published on January 15, 2019