---
You may think gel is gel and it's a one size fits all type of thing, but you might want to rethink that. When it comes to styling products, gel specifically, there are a few important factors to consider: the formula, ingredients, and hold. The needs of the gel may vary depending on your hair type or the style you're trying to achieve. Moisture is another important factor. We want great shape, hold, and curls, but we don't want to put our hair through any unnecessary breakage or dryness.
The key to healthy, bouncy, and hydrating curls is all about the gel, its ingredients, and using it for the right purpose. Here is a complete breakdown of what types of gels to use (and my top recommendations) for the best results on your natural hair. Let's break this guide down to types of holds, ingredients, and ideal styles.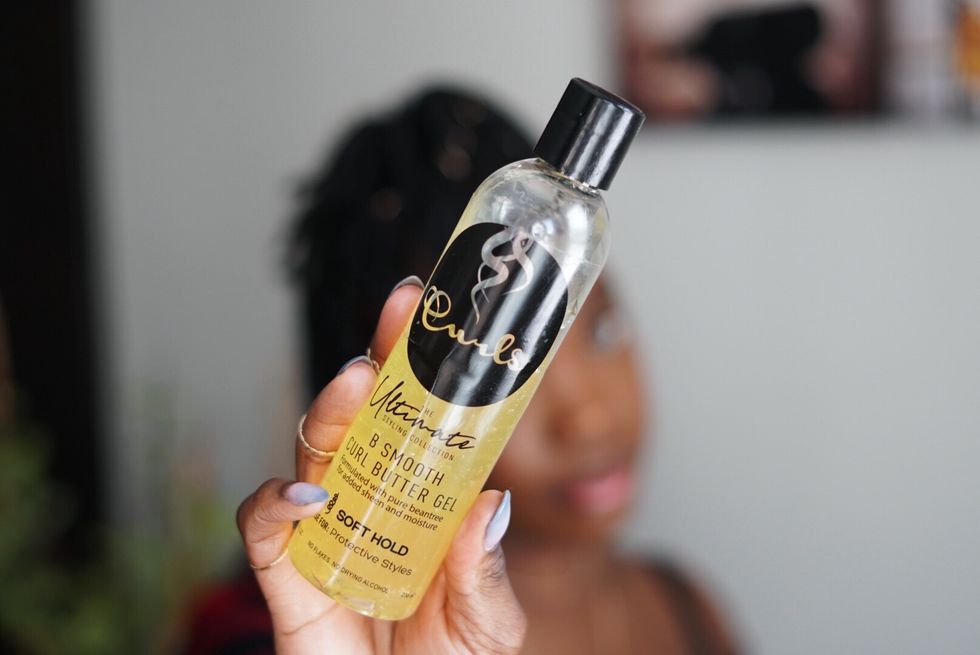 Krissy Lewis/xoNecole
I never really used soft hold gels to create a protective style because I wanted my style to last as long as possible. I figured, the firmer the hold, the longer it would last but that's not always true. Yes, you need a gel with hold, but you also want a gel that will moisturize, protect, strengthen, and soothe your scalp. Curls B Smooth Curl Butter Gel has to be one of the best protective styling gels in the market right now.
First of all, the slip is almost like butter (pun intended). It makes creating your style so much easier and acts as a butter-and-gel-in-one. It immediately softened and moisturized my hair, making braiding a breeze. I did use another butter for extra moisture and I strongly recommend that if your hair is on the dryer side. It's also very gentle but effective so you don't have to worry about your style unraveling or becoming undone.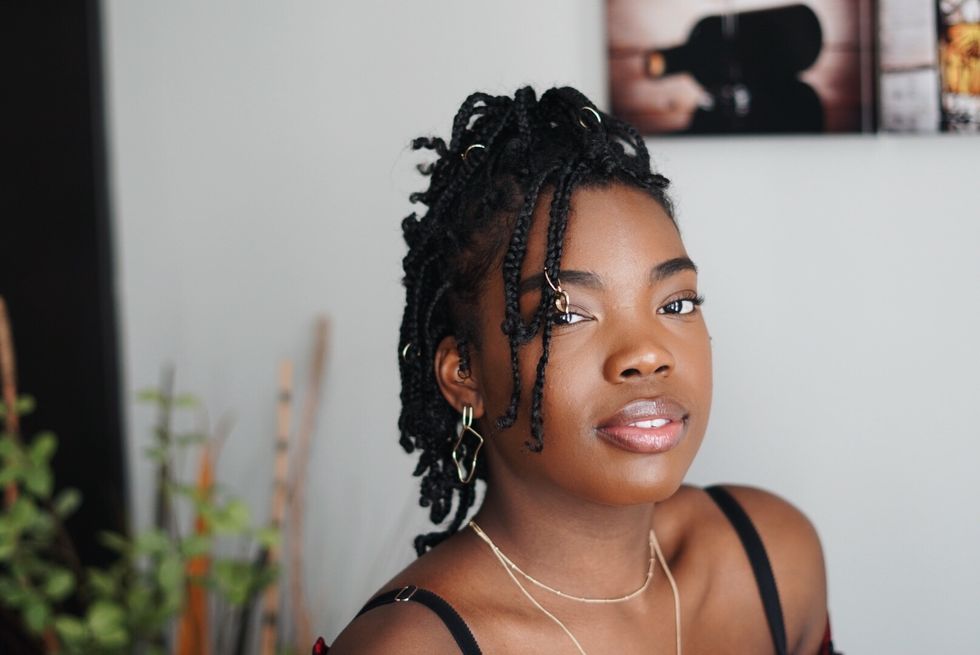 Krissy Lewis/xoNecole
Ingredients…
The main ingredient in this formula is bean tree. Bean tree is a natural, clear liquid that comes from castor and grapeseed. Bean tree conditions the scalp and hair, retains moisture, and absorbs quickly without leaving a greasy feel. This ingredient alone makes this a great choice for protectives styles because you want to retain as much moisture as possible.
Krissy Lewis/xoNecole
Medium hold gels are ideal for braid/twist-outs because it allows your hair to still have movement and body yet gives you the right amount of hold to keep your hair in place. Curls B Defined Curl Defining Gel is a great option for perfecting your braid/twist outs.
When I tried it, I applied my moisture products on my freshly washed hair then coated my strands with the gel and began to braid my hair. It brought out my curl pattern and added moisture without any flakes. To maintain my braid-out, every night I braided my hair into 2-6 jumbo braids and threw on my bonnet. By day three, I re-moisturized my hair with the curl defining gel and still didn't experience any dryness or flakes. With some gels, the more you use, the more likely you'll experience some type of build-up, but with this particular gel, you avoid all of that.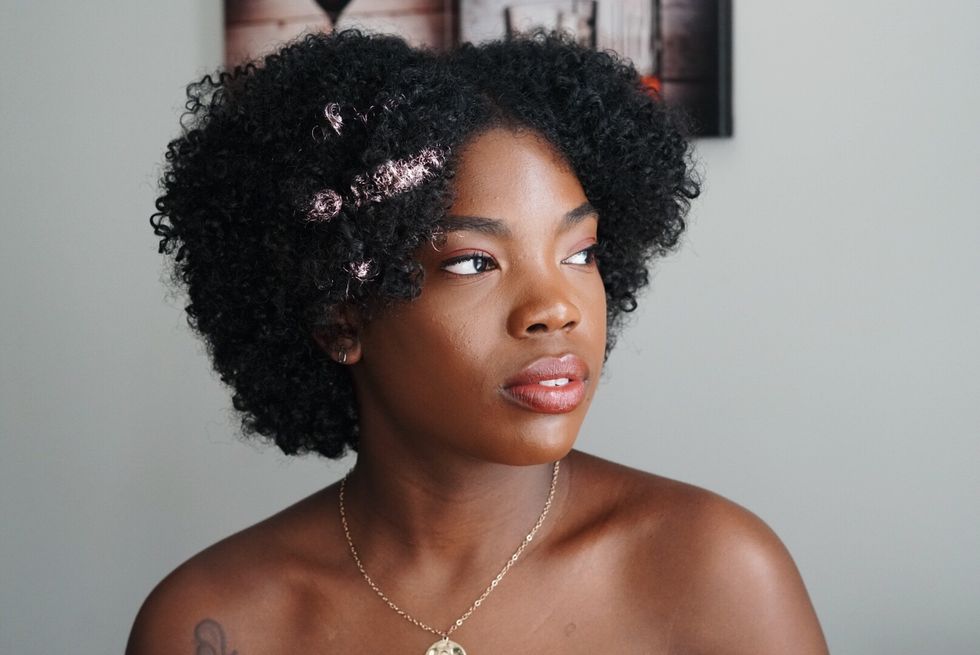 Krissy Lewis/xoNecole
Ingredients…
Its main ingredient is quinoa which adds strength and protection to your hair while enhancing your curls and adding shine to your style. For braid/twist-outs, you'd want a gel that will give you some hold and a lot of movement. It also moisturizes, nourishes, adds shine to your curls, and helps prevent breakage.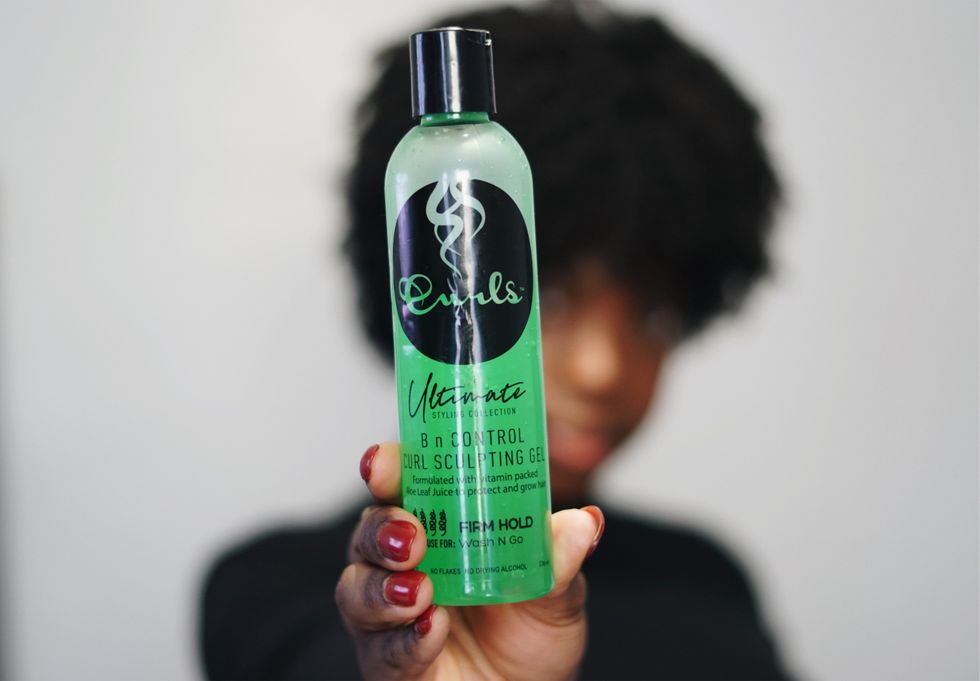 Krissy Lewis/xoNecole
Firm hold gels are ideal for wash n' go to keep the style in place, minimize frizz, and let your style last even longer. I'm just going to tell you now, I'm not the biggest fan of wash n' go's. For type 4 hair, it's very drying and the shrinkage will have you looking like you got a haircut.
To be honest, the Curls B N Control Curl Sculpting Gel does exactly what it says– let you be in control. When I used this to style my wash n' go, I noticed immediately that it enhanced my curls but also kept them firm and in place. The hold is more intense than the one for braid-outs, however, it's still moisturizing and allows movement with your hair. My hair was still very soft and my wash n' go lasted for more than just a week. I didn't reapply any gel, just oils and a bit of water.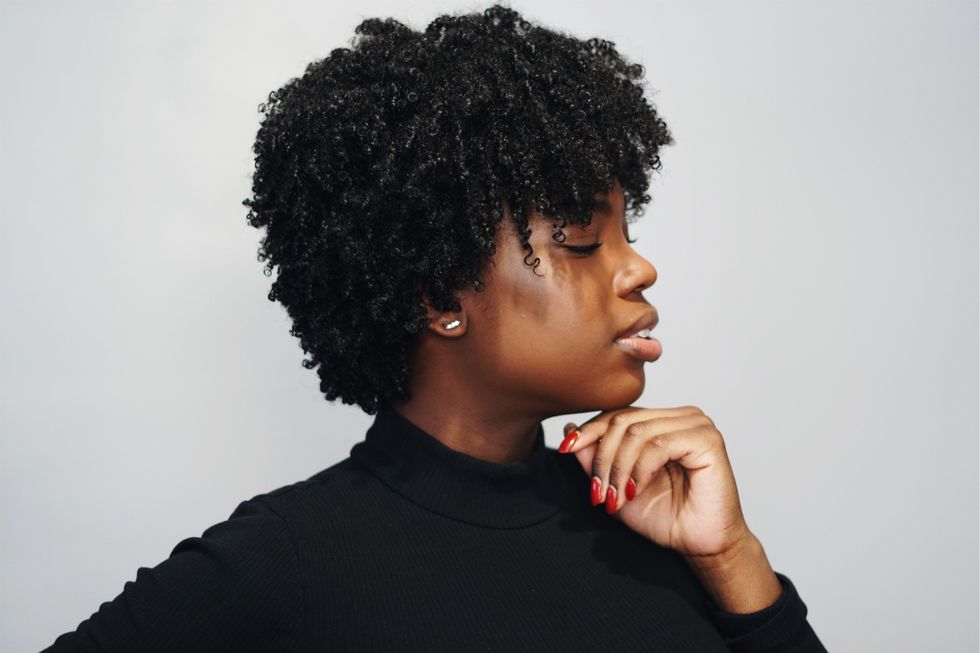 Krissy Lewis/xoNecole
Ingredients…
The main ingredient in this gel is Aloe Leaf Juice. If you don't know Aloe is the GOAT when it comes to beauty for your hair and skin. Aloe Leaf Juice helps repair dead skin cells on the scalp, conditions your hair, leaving it smooth and shiny promoting hair growth and preventing itching on the scalp.
So Overall…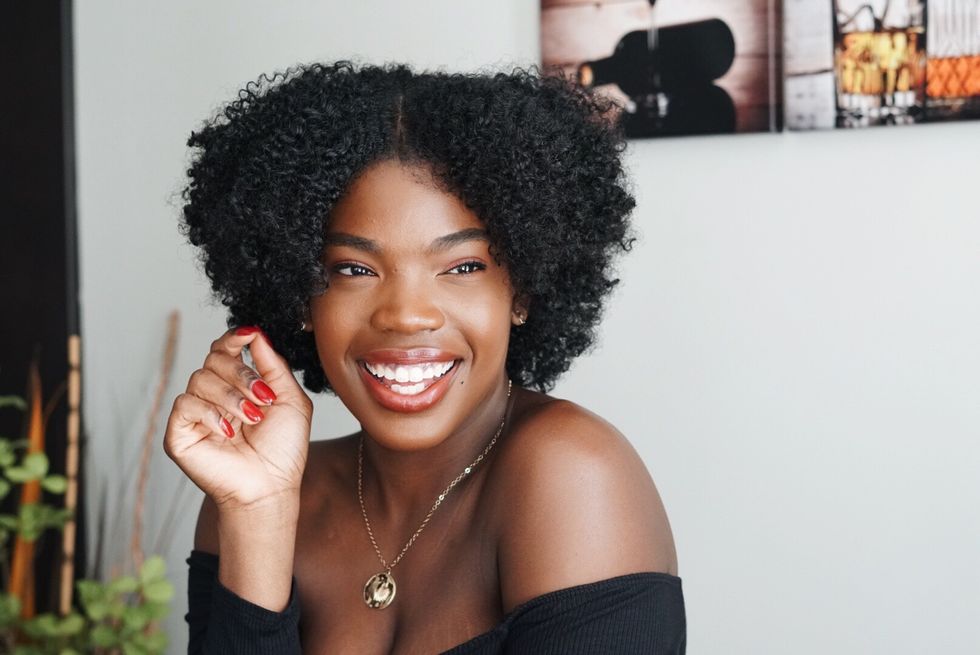 Krissy Lewis/xoNecole
It's very important to use gels that are helpful to your hair instead of harmful. A lot of us type 4 naturals rely on gels for our style so you may want to use one that will benefit you. It's also important to know what gel works best for the style you are trying to achieve as well as the hold and ingredients.
So to recap...
For twist/braid-outs, you want something that moisturizes, brings out your curls, and has a lot of body. For wash n' go's, you need something firm but VERY moisturizing (especially for type 4 hair), reduces frizz, and keeps your style in place. For protective styles, you want something that has slip, promotes moisture as well as retains it. You also want a firm enough hold that can keep your style without drying it out!
I highly recommend trying the gels by CURLS, it's effective, affordable, and has healthy/helpful ingredients for our crowns. However, if you decide not to, please stay away from harmful ingredients like drying alcohols, sulfate, parabens, and mineral oil/petroleum and use something that actually benefits your hair.
Want more stories like this? Sign up for our newsletter here to receive our latest articles and news straight to your inbox.