---
In the pilot episode of Insecure, Issa Dee's coworker at their company, We Got Y'all, hits her with one of the most random questions a person can even ask in the workplace:
"Issa, what's 'on fleek'?'"
I cackled the first time I saw this scene, mainly for the audacity, like is Issa the company's culture-whisperer or something? And in real life, you know we'd then side-eye the possible intent as in why, so y'all can use the term now?
It was a question that seemed so irrelevant and out-the-blue without any backstory that it momentarily took Issa aback. She actually had to contemplate what to say before she gave a response. Well, there's a term for what happened in that scene. What Issa experienced was a microaggression.
A few weeks ago, I signed up for The Prevailing Woman's Prevailing Through a Pandemic virtual series and one of the first sessions was on microaggressions. It was led by Ashley McGowan, a global tech and communications professional. McGowan describes microaggressions as subtle or insignificant comments and behaviors that aren't exactly offensive or straightforward but they make you feel some type of way and question the person's intent. They also come from individuals who don't look like us.
So, what other things can individuals who don't look like us do or say that can be classified as microaggressions?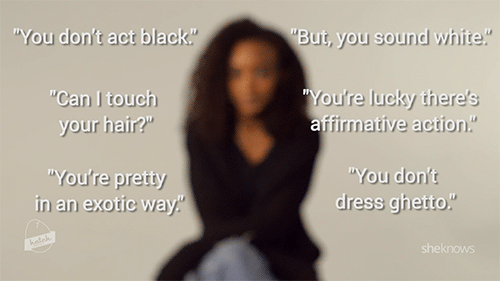 Rebloggy
Let's say you rock a teeny-weeny 'fro and you get faux locs installed over the weekend. When you arrive at work on Monday, your co-workers approach you and ask the following questions:

How did you get that extra hair on your head?
How do you wash it?
How long are you going to keep it in there?
And then, they reach out to touch it while telling you how pretty it is.
Or, you walk past your colleague in the hallway and he greets you with 'sup, "Hey, girl!" or a fist bump.
Or, you walk into a conference room filled with typical C-suite (CEO, CFO) executives to deliver a presentation but they automatically assume you're the assistant who's there to take the minutes and help with the audiovisuals.
Or, you slay your presentation on your global call meeting and the ooooonly feedback your colleagues can offer afterwards is, "Wow, you were so articulate in delivering your strategy."
That last one actually happened to McGowan.
Author Austin Channing Brown could vouch for that type of behavior in the workplace. In her book, I'm Still Here: Black Dignity in a World Made for Whiteness, Brown writes about her experience as a black woman working in a Christian-centered organization amongst a majority-white staff. Like Issa Dee's We Got Y'all, Brown's nonprofit serves the black and brown population yet the staff doesn't exactly reflect the same demographic. And the few black women, including Brown, who are in a position of authority aren't heard unless their ideas are cosigned by the majority staff.
While Brown conducts numerous trainings on race relations, her seminar attendees are uncomfortable with the fact that a black woman is the expert on the topic. They expect to hear from a "typical" Austin: a white male. In fact, on several occasions attendees have asked her, "Who's really in charge here? I want to speak with Austin." And when they learn that she's really the Austin, they launch into screaming and spitting tantrums because now they feel dumb and duped.
If hilarious and offended had a face, they would be it.
What was particularly interesting is when Brown outlined her day from 8:55am to 5pm. She experienced 14 instances of microaggressions with the first one starting before she even reached her cubicle to begin her day. What happened? She was stopped three times in the hallway and asked if she needed help finding the outreach center. It never dawned on anyone that she was actually an employee and not a client. And she's a director at that.
Both Brown and McGowan would agree that the whole thing is exhausting. In the pandemic panel, McGowan explained how we carry the burden of feeling responsible for our colleagues' feelings. We feel we must validate their thoughts before we can contradict them. And while they get to think about their daily to-do lists in the mornings before they leave home for work, we must worry about our hairstyles, our attire or any other aspects of our being that might draw inappropriate questions.
The more important question is what can we do about it? Microaggressions aren't something that's specifically addressed in our company handbooks and we can't report them to HR as blatant racism or harassment because technically they aren't. Besides, in Brown's case, she was told, "Perhaps you misunderstood," "I'm sure he didn't mean it like that" or that she's "too sensitive" and should be more careful about what she reports. Microaggressions are simply hard to prove.
Nevertheless McGowan suggests three tips to mitigate our frustrations when it comes to microaggressions in the workplace:
Maintain our composure.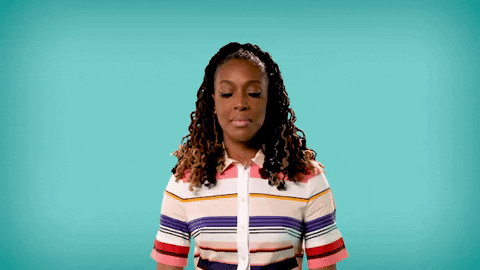 Giphy
We do want to respond to these actions and behaviors because allowing them to slide only invites more side comments, which ultimately affects our mental health and our productivity. But we don't want to pop off or step outside of character because we are at work and that can lead to a whole other set of workplace problems.
Be mentally aware of microaggressions.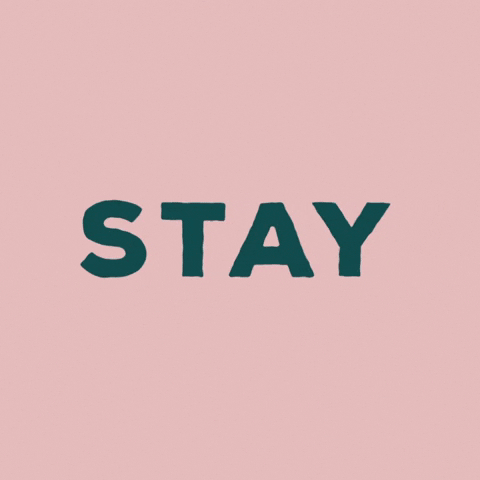 Giphy
We don't need to convince ourselves that maybe we're overreacting. We know when someone's words or actions don't sit right in our spirit. The key is to understand that this weird thing that occasionally happens at work has an actual name and that microaggressions are real.
Identify safe spaces and resources.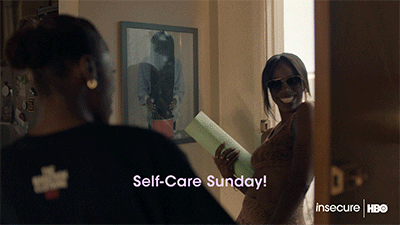 Giphy
Since we can't always go to HR, we'll need an outlet to vent our frustrations. Connect with a mentor or peer within the industry who can relate to what you're going through. That person could be someone you know or someone you've "met" through social media networks. There are groups on this very topic. Talk to someone after the first or second offense and also be sure to document the offenses just in case they escalate. Then we'll already have solid proof to report to HR.
As much as Issa Dee stays in her head with a clapback, she delivered a simple and self-composed response to the "on fleek" question.
"I don't know what that means," Issa Dee said.
I had to applaud that one. It was subtle enough to avoid a trip to her manager's office for being unapproachable and angry (Brown got those all the time!) yet strong enough to say don't ask me no ish like that again.
But who are we kidding? Of course we're bound to get similar questions, slick comments and stereotypical approaches from our next colleague. And without any of it being an infraction covered in our employee handbooks, we're forced to tap into our own black girl power for protection.
Our only "safe" recourse may be to recognize it, process it and talk about it with our trusted peers. But we should always address it, too. Shut that ish down, sis, but diplomatically so we can keep stacking these coins and building our resumes. While the solution may not seem game-changing, it's a strategic play. So for the sake of both our sanity and jobs, the best way to handle a microaggression is with a bit of passive aggression. At least, for now.
Want more stories like this? Sign up for our newsletter here to receive our latest articles and news straight to your inbox.
Featured image by Shutterstock