Marvel's Black Panther broke all types of box office records. Within two weeks, the film was dubbed the second-fastest movie to reach $400 million.
This is proof that when black folks show up, we also show out.
---
Now it's time for us to show that same support to Disney's A Wrinkle in Time. Madeline L'Engle wrote the science fantasy novel in 1962 and now the goddess of directors, Ava DuVernay is at the helm of the 2018 film adaptation.
1. The Relevant Theme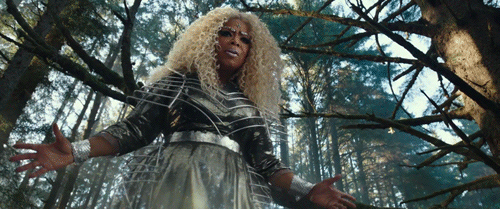 The film's theme of battling darkness is more relevant than anyone could have imagined. With mass shootings and political nightmares happening more frequently, this movie is not only for children. Instead, it's a fantasy movie based in reality. During a small group session of "What She Said," DuVernay said:
"This is a happy movie in a dark time, which is particularly important for young kids, especially young regular girls. They need to know that they can be recognized for just being themselves, they don't have to be Jedis or superheroes."
Adults need to be reminded of this as well; we often fall victim to societal expectations and forget that our destinies should never be questioned.
2. O-P-R-A-H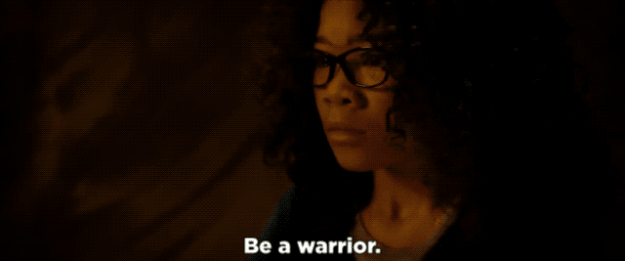 Oprah Winfrey, who plays Mrs. Which in the film, has been championing the grave importance of the movie for over a year. At the Hollywood premiere, she said:
"It's about courage and being able to be the best of who you are and to be a warrior for the light. It is a story that we're gonna need until there is no longer a planet Earth 'cause the darkness is spreading so fast these days, we need warriors of the light."
3. Representation of Various Women of Color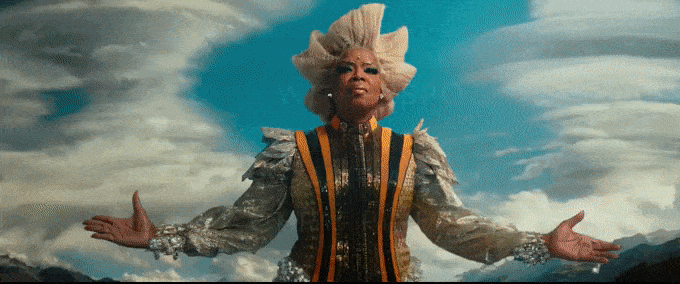 The cast of A Wrinkle in Time are perfect examples of warriors of light. This is probably one of the most diverse casts Hollywood has ever seen with women dominating the crew. Oprah Winfrey, Storm Reid, Mindy Kaling, and Gugu Mbatha-Raw are some of the cast members who represent different types of women of color. Lately, the word "representation" has been repeated constantly as filmmakers have been more intentional in casting people of all colors, genders, and sizes.
While we are used to seeing Mindy Kaling on our television screens serving up comedic gold, she is proud to be among this groundbreaking cast. At the film's press day the new mom shared:
"I loved science fiction and fantasy growing up, but it was a genre that largely did not love me back. I never saw any representation of a dark-skinned, Indian woman in anything I saw. And it's a really peculiar thing when you grow up loving something that shows you no love back. It's such a pure love because you're not getting anything from it."
4. The Female-Driven Cast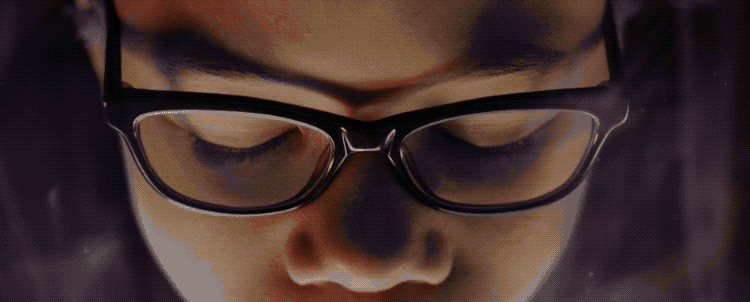 For the young star, Storm Reid who plays a main character in the film, Meg Murry, she was thrilled to be on a set that looked like the United Nations. The female-driven story is one that is beyond regenerative and inspirational for both onlookers and cast members alike. Reid told E! News:
"They're just all so humble and grounded and just gracious and beautiful. I just learned a lot from them and I just took away that I can be an A-list star, but I can still just be a good person. Of course, my mom and my family instilled that in me, but I just really saw it first-hand, and they are all so amazing and I'm glad that I got to share a screen with them."
5. Ava DuVernay Deserves Your Support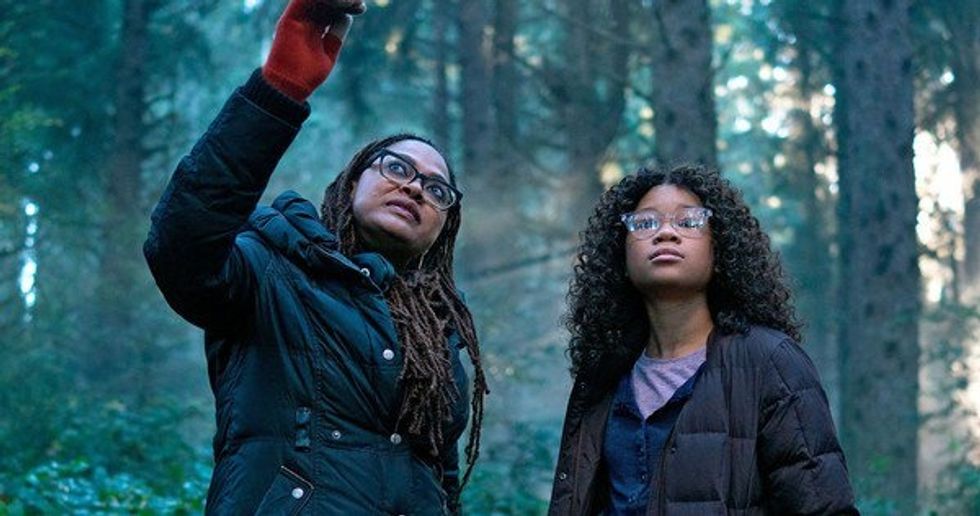 Disney
A Wrinkle in Time is already breaking records with DuVernay being the first female director to have a $100 million United States budget. it is the largest ever for a live-action film helmed by a female African-American director. From her perspective, she's an anomaly because when you can count the number of female African-American directors on one hand, that's not change. We are all very grateful for the increase in opportunities but we have more work to do.
In an interview with The New York Times, DuVernay described "feminizing" this project and the importance of a character like Reid's Meg Murry. She went on to describe giving a girl like the biracial curly-haired black girl Meg the ability to fly on film as being "super-emotional." She told the publication.
"And then to be able to make it so, even on camera for a little while, for two hours — to change the world for that small amount of time, it's very powerful. It's addictive."
The world needs more representation and less interpretation.
When you pair the comprehensive message with the badass women and the spectacular visuals, you have the blueprint for an indescribable motion picture.
A Wrinkle In Time is in theatres now!