The way the sun is hitting proves that our Hot Girl summer has officially kicked off, because sis, it is smoldering in these streets.
We know you've been out here drinking your water, growing your edges, and living your best life in this summer heat, but if you need a break and some good old fashioned R&R, there's no better way to do that than with a seasonal spritzer and a new Netflix favorite that you can binge to your heart's desire; and luckily, xoNecole has you covered with a list of everything that's new and black AF on the streaming service.
---
Here's what you can look forward to on Netflix this July:
A Thin Line Between Love & Hate - July 1
When a young bachelor with commitment issues meets a beautiful woman in the club, he thinks he's hit the jackpot, but it isn't until later when he learns that everything that glitters ain't gold. This hilarious spin on Fatal Attraction was released in 1996 and stars iconic actors Martin Lawrence and Lynn Whitfield. 20 years later, A Thin Line Between Love and Hate is a stark warning for men who like to play with fragile hearts.
Stranger Things 3 - July 4
Back from a two-year hiatus, the third season of Stranger Things promises even more eighties nostalgia and teenage angst than before and picks up with the gang less than a year where they left off when they are approaching adolescence as well as some of their most challenging adventures yet. Showrunners anticipate that this season will be the biggest season so far and will feature the full original cast.
Kinky - July 9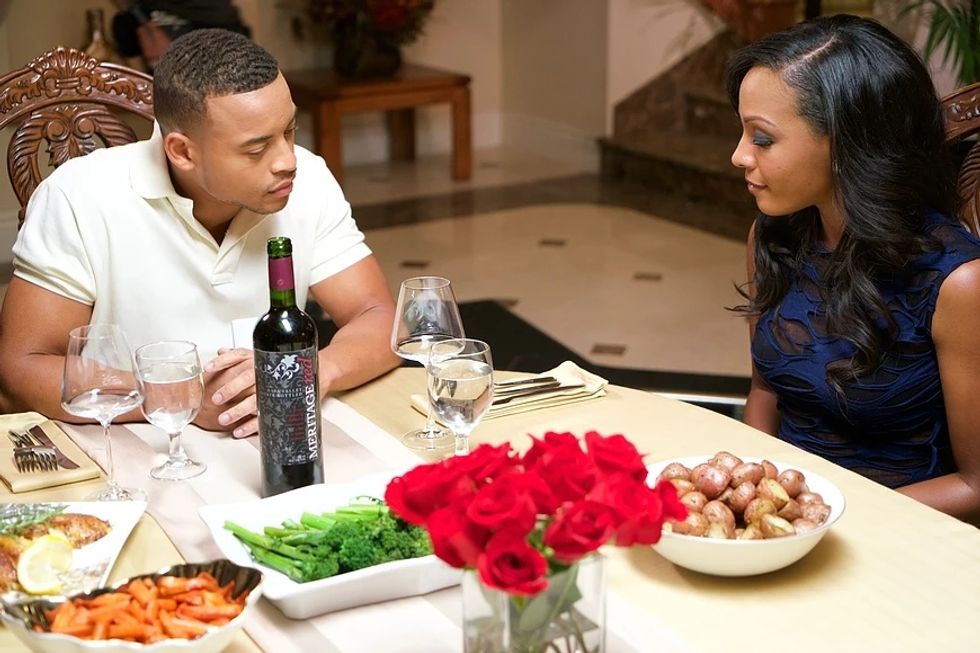 Netflix
Starring Robert Ri'Chard (One on One) and Dawn Richard from Danity Kane, Kinky just might be the erotic 50-Shades of Black-style thriller you didn't know you needed. When a successful surgeon seeks a little excitement, she stumbles upon a wealthy entrepreneur who has an affinity for spanking and boy, do I need that in my life. While the movie has gotten some pretty poor ratings online, if you've got an hour and 10 minutes to spare, you can check out Kinky on Netflix starting July 9.
Family Reunion - July 10
When two free-spirited parents and their three kids uproot their lives leave Seattle to reconnect with family down south, they encounter a major culture shock right in the heart of the Bible belt. This sitcom-style comedy boasts itself on having an all-black writers team and stars Tia Mowry-Hardrict, Loretta Devine, and a few other familiar faces.
Last Chance U: Indy  Part 2 - July 19
Sports has never really been my thing, but a reality TV show about smalltown football with big dreams is filled with all the drama I didn't know I needed. Returning for its 4th season, the Emmy-nominated series follows a championship-worthy junior college football team from Independence, Kansas and their fight for a future in the league.
Queer Eye: Season 4 - July 19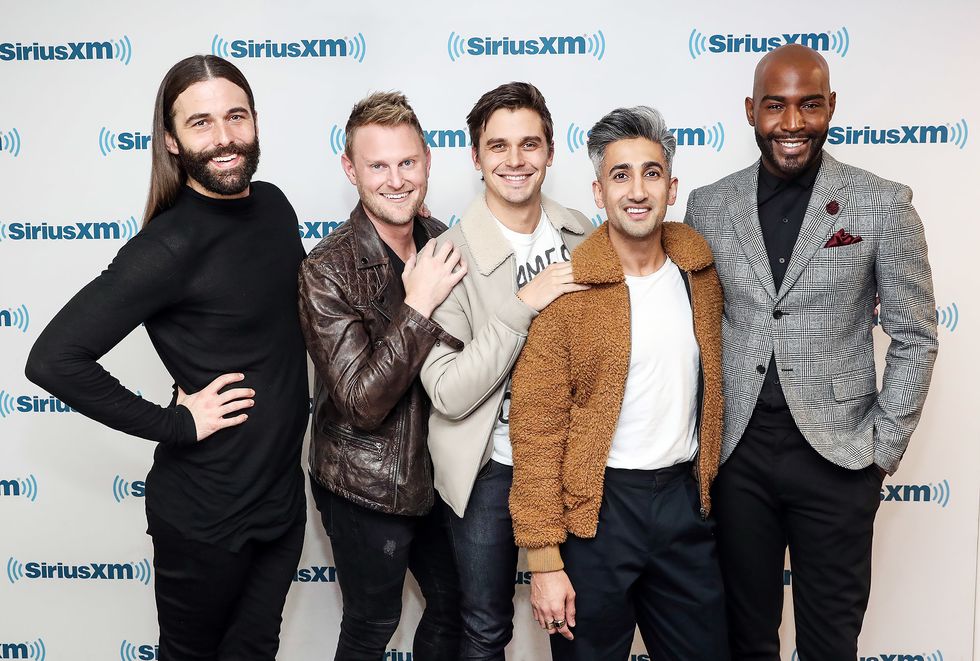 ROB KIM/GETTY
The last time I was getting my hair braided, my stylist put me on the Fab Five in a major way. For four hours straight, we laughed, cried, and YASS'd with the fabulous Queens of Queer Eye and my life will never be the same. Later this month, our five favorite men are hitting the streets of Kansas City in search of souls to touch and lives to dazzle for their fourth and most fabulous season yet.
Orange Is The New Black: Season 7 - July 26
It's finally come time for us to bid farewell to the ladies of Litchfield and my heart can't take it. Will Daya baby daddy finally bring his funky ass back around? How will Piper readjust to life as a free woman? Will Taystee ever forgive her BFF, Cindy? We have questions and Season 7 of Orange is the New Black promises to answer every single one of them.
Featured image by Giphy.