---
After a long scroll on Instagram, it's very easy to feel "unpretty". Although I'm doing my squats, drinking my water, and in my bag, one look at my social media feed will have me all the way in my feelings. The con of comparison will have you going from feeling like a whole snack to a bin of junk food but Gabrielle Union wants us to chill with negative self-talk and level up our personal accountability.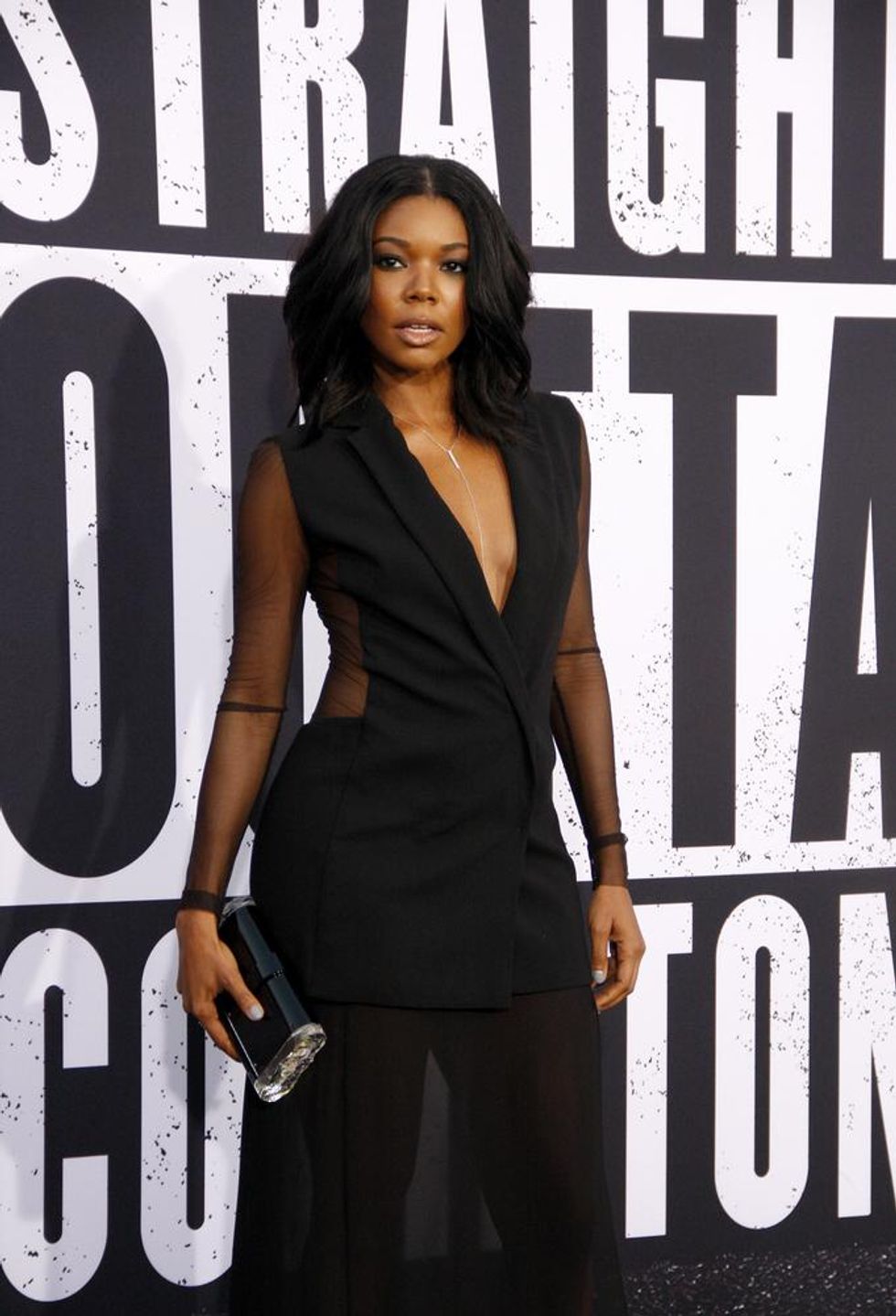 Tinseltown / Shutterstock.com
The only person standing between you and your dream body is you, and in a recent interview with Popsugar, she reminded us that 2020 is the year to become your own #BodyGoals. While many of us may think transformation takes place in the gym, Gabrielle knows that most of the real work happens in your mind. She explained:

"I think a lot of us, we think we're going to feel better if more people are looking at us positively or desiring us or are envious of us, or we become somebody's goals as opposed to being your own goals. And when I would get a similar body part, you automatically think your life is going to change. But if your soul is crooked or eroding, it really doesn't matter what the hell you look like. You're going to feel like sh*t."
I don't know who needs to hear this, but Beyoncé's lemonade diet ain't for everybody, sis. Fitness isn't one-size-fits-all and every trend that sounds good isn't good for you. The 47-year-old mother-of-one explained:
"We need to figure out what can work for a lifetime. What can work better for our long-term health goals. Because soon you're going to end up with someone else's life that you don't actually want, and it doesn't help move the needle in your own life."
Gabrielle, who says that she celebrates every New Years Eve with an epic vision board party, shared that creating a plan based on your own reality will make it much easier to keep your eye on the prize. (It's you, sis. You're the prize.)
"So I literally have last year's 2019 vision board sitting next to my 2020 vision board, and I have to walk past it to go to the bathroom. I just kind of check in to remind myself of what I want more of."
Anyone who's ever been on a fitness journey knows that wellness is an inside job, one that Gabrielle takes seriously. Along with transforming her reality into a "lifetime lifestyle of accountability," the actress says that she's on a mission to find balance—both personally and professionally, and fitness has been a way to kill two birds with one stone:
"For me, working out allows me to sort of have that mind, body, soul balance. So when I feel overwhelmed, it really helps with my anxiety. I can go to the gym and get a workout in and just release at least some of that."
To read the full interview, click here!
Featured image by Tinseltown / Shutterstock.com
Did you know that xoNecole has a podcast? Subscribe on Apple Podcasts or Spotify to join us for weekly convos over cocktails (without the early morning hangover.)