Unpopular opinion time.
---
At first listen, I wasn't vibing as hard to SZA's debut studio album, Ctrl, as much as my black millennial counterparts. I found it vapid, lost, OTT at points, underwritten in others. There was an overarching theme of being lost. Or perhaps, the 14-track LP played in its 49-minute span like a downward, and then upward self-deprecating spiral.
Leave me lonely for prettier women
You know I need too much attention
I don't see myself
Why I can't stay alone just by myself
I had been entranced by SZA's magic long before the infectious empowering hook, "I gotta do things my own way, darling."
I was drawn to her back in "Babylon" and found true love when I came across her "Teen Spirit." There was something undeniable about the way she put together words, looped metaphors, and did it in a voice that dripped with euphoric highs.
She penetrated.
Her debut EP Z was perfect from beginning to end, but while there was undeniable magic in Z, I'm learning that that was very much SZA, the edit.
It wasn't the real her.
It wasn't as transparent.
It didn't say things so plainly, so brash, so flawed.
It was a filter.
Perhaps that's why Z brought me comfort, whereas Ctrl terrified me.
After my first listen, I was happy to remove it from Apple Music. Shortly afterward, I had a conversation with someone who challenged my thoughts and so I decided to give it two more listens.
I get so lonely, I forget what I'm worth
We get so lonely, we pretend that this works
I'm so ashamed of myself think I need therapy
There, I vibed.
It vibed.
I felt it in a different way those times.
I understood her.
But more than that, I understood me.
How you want me when you got a girl?
The feelin' is wreckless
Of knowin' you're selfish
Knowin' I'm desperate
I was working so hard to leave behind the girl SZA eloquently described in "Love Galore" for "The Weekend" and was trying to transition into that "20 Something" woman who was all about the messy art of becoming and understanding that she knew better.
How could it be?
20 something, all alone still
Not a thing in my name
Ain't got nothin', runnin' from love
Only know fear That's me, Ms. 20 Something
I was so focused on the present that I didn't want these lyrics and her transparency to unearth wounds I'd work so hard to heal, demons I worked to exorcise, and mistakes I knew full well I had been making.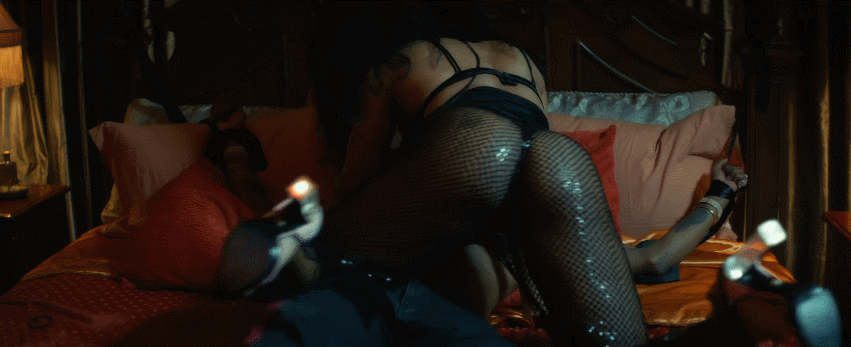 Like her, sex was something I used to fill a void for a long time.
That damned honey pot nestled in between my thighs attracted bees that were undeserving of my nectar.
I gave it away like it was nothing, like I was nothing. I liked that it was a place where I could indulge in emotional release and at times, it painted pictures for me and wove happy endings that weren't really there when we were fully clothed. That was before I took my power back.
Done with these n-ggas
I don't love these n-ggas
I dust off these n-ggas
Do it for fun
I've worked so hard to find this woman underneath the self-imposed inadequacies and doubt. My sense of self was anchored in others' ability or willingness to love me, instead of me taking control and finding security in the fact that I can love me better because I know me best. And I didn't want to recall a time where I ever felt powerless.
In order to feel the Ctrl that my peers had, I had to ironically relinquish my own.

My past is a part of me, but it doesn't define me.
What I've learned from immersing myself in this album is that it is not a bad thing to look back at our pasts. The past is the past for a reason. I listen to the memories and think of my experiences like I would rereading a finished diary. I no longer run from the things I've endured or turn away from the loveless lessons that have come to shape me.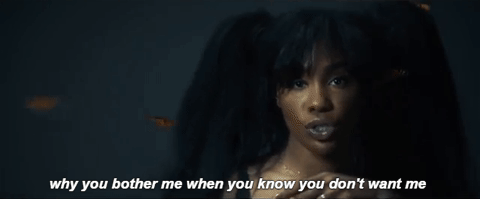 I wouldn't be the woman I am in the present if it weren't for my past. So, I treat the past like a visitor. It is welcomed and comes and goes, but never stays for long. The journey to healing is a lengthy and arduous one. Feeling lost along the way is completely normal. Find beauty in the process.
Find beauty in being lost.
Real n-ggas do not deserve p-ssy
Suffice to say, I love Ctrl now.
Especially "Doves In The Wind." That's my shit for obvious reasons.